Best Dating Apps for 2023
Welcome to DatingApps.com, your trusted source for the most current and up-to-date information about the best dating apps online this year! Similar to how the platforms and services we review match singles based on compatibility, our mission at DatingApps.com is to match readers with the best dating apps! We guarantee that you will find the right dating app that fits your personal needs and comes at the right price.
Never before have people had the opportunities they have now to meet so many potential candidates for casual dates, long-term relationships, or marriage. If you're ready to use any of the best dating apps that make connecting with others the easiest that it's ever been, you should sign up today for a membership or a free trial! You can do so from the comfort and convenience of your mobile device or desktop PC in as little as 5 to 10 minutes.
Dating App
Key Facts
Free Trial Sign Up
eHarmony
• Number of Users: 10 million +
• Gender Ratio: 48% men and 52% women
• Best For: Finding love and quality, compatible connections
• Pricing: Begins at $35.90 per month

Free Trial
Elite Singles
• Number of Users: 2 million +
• Gender Ratio: 44% men and 56% women
• Best For: Finding love and deep relationships with other professionals
• Pricing: Begins at $27.95 per month

Free Trial
Zoosk
• Number of Users: 35 million +
• Gender Ratio: 47% men and 53% women
• Best For: Flirting, finding love, and getting dates
• Pricing: Begins at $12.50 per month

Free Trial
SilverSingles
• Number of Users: 800,000
• Gender Ratio: 41% men to 59% women
• Best For: People over 50 looking for relationships
• Pricing: Begins at $27.95 per month

Free Trial
Christian Mingle
• Number of Users: 15 million+
• Gender Ratio: 44% men and 56% women
• Best For: Christian singles
• Pricing: Begins at $24.99 per month

Free Trial
Jdate
• Number of Users: 240,000+
• Gender Ratio: 47% men and 53% women
• Best For: Jewish singles
• Pricing: Begins at $29.99 per month

Free Trial
CatholicMatch
• Number of Users: 1.5 million
• Gender Ratio: 50% men and 50% women
• Best For: Finding singles in the Catholic faith
• Pricing: Begins at $9.99 per month

Free Trial
Are you wondering how to choose the best dating app for your personal needs? We have you covered there! On this page, you will find a useful section that breaks down all of our apps by their types. We've found it can really streamline your process, so you do not have to waste any time. You might also want to check out some of the dating app reviews as well as our section focusing solely on dating and relationship advice. No matter what you are seeking, you will find it here at DatingApps.com!
Breakdown of the 7 Best Dating Apps
Check out some honest and accurate reviews of the best dating apps the market has to offer in 2023! These reviews are easy to skim and contain a lot of helpful information that is quick to absorb. Do a little bit of research, peruse some reviews below, and find out which dating app will best fit your budget and needs! 
eHarmony - Best for Marriage Seekers
Active Members:
10+ million
eHarmony is the top-shelf dating app for those looking for serious, committed relationships where compatibility is a top priority! eHarmony was founded in 2000 by a clinical psychologist named Neil Clark Warren. His patented compatibility testing, used to this day at eHarmony, helps them work their matchmaking process!
eHarmony is a dating app where there's not a focus on casual dating or encounters but instead a strong focus on bringing together couples for serious relationships that go the distance! The eHarmony sign-up process is extensive, but it lays the groundwork for customers to find a soulmate, a life-long partner, or someone worth marrying.
And you will undoubtedly find someone special using this dating app, due in part to its vast dating pool of over 16 million singles and its nearly even gender breakdown of 48% men to 52% women! There's no mistaking that this is the best dating app all around!
Elite Singles - Best for Professional Singles
Active Members:
2+ million
Elite Singles is the Sparks Network's offering for those who want to develop serious relationships with singles who are just as highly educated and professionally successful as they are! This is the best dating app if you enjoy the finer things in life and want to find someone who shares your higher tastes. Elite Singles is a place of high standards. Those who can join the platform are carefully considered. 381,000 new members are added to the app each month.
The type of members you find Elite Singles are those who have completed some form of higher education. The result is that 85% of members on the app have gone on to complete additional school or training! Many singles are also personally or professionally successful, being career-driven or working in high-paying jobs.
One thing that all these singles have in common is a desire for committed relationships with those who have similar backgrounds, goals, and accomplishments!
Zoosk – Best for Making Connections
Hands down, Zoosk is one of the best dating apps for connecting with a wide range of singles. Zooks boasts 50 million users worldwide, used in over 80 countries, and over 3 million messages sent each and every day! This wide-reaching app caters to the crowd who hunt for casual dates and romance or firm friendships. And although there are only around 500,000 paid subscribers, this is still a large number of singles to choose from!
Zoosk has also put its best foot forward to keep its app modern and relevant. Some examples include the Carousel, which allows for swipe-style dating catalogs of singles, and SmartPicks, which are daily matches provided by Zooks based on your personal preferences and its assessment of your "type."
SilverSingles – Best for over 50 Dating
SilverSingles is another one of the best dating apps brought to you by Sparks Network, this offering being ideal for finding singles who are 50 years of age or older! The average member is between the ages of 48 and 52 on average. And this is a platform that focuses on serious relationships and commitments. There are definitely better dating apps for casual romance or casual dating scenarios.
SilverSingles is a niche senior dating app, so the dating pool on this app will be smaller than most of our other recommendations. Around 100,000 committed, paid members currently use SilverSingles, but there are 800,000 monthly visits to the app as well!
The matchmaking process uses personality and compatibility testing that covers a wide range of topics and preferences, resulting in quality pairings! 
Christian Mingle – Best for Christian Singles
Active Members:
16+ million
Christian Mingle is the best dating app for finding Christian singles looking for committed relationships with other Christians. This app is responsible for nearly 30% of all Christian marriages that began online, so this is a dating app focusing on long-term relationships, weddings, and soulmates.
Christian Mingle is slowly morphing into the Christian version of Tinder or Bumble with its swipe-style dating feature LookBook, allowing users to browse through a catalog of potential singles! With nearly 66 million users worldwide and 16 million with a premium subscription, Christian users have plenty of opportunities to meet other singles who share a similar faith!
Christian Mingle Brag Sheet
Jdate – Best for Jewish Singles
Jdate is another of Sparks Network's best dating apps, in this case, catering to those seeking Jewish singles! These are Jewish singles in the market for deep relationships with others who share a similar faith, so it functions in the same way that Christian Mingle does!
Jdate uses a pretty simplified matchmaking process, but once you're a member of the app, you open yourself up to many great features! There is Messaging+ that allows for unlimited messaging, Spotlights that act as profile highlights for better traffic, anonymous browsing, and notifications when messages have been read by other members!
CatholicMatch - Best for Catholic Singles
Active Members:
1.5 million
CatholicMatch is a Christian dating app that helps singles online find others who share their Catholic faith, beliefs, and values. While there are some members who use the app to find casual dates or meet new friends, CatholicMatch is primarily focused on helping singles find true love or serious relationships with other Catholic singles. There are about 1.5 million members who actively use the app which makes for a terrific dating pool of eligible candidates.
CatholicMatch is known for being a visual dating app. In terms of unique features, the app has a Photo Wall where members can see the newest photos posted by any other members or free trial users.
The profiles are full-bodied and hardy, capturing a lot of good information about the user: lifestyle choices, interests, hobbies, or educational background. Members can post up to 50 photos to their profiles. This allows other users to get a well-rounded look at the app's members.
Because there are many online dating apps that cater to different demographics or markets, we proudly promote a wide bevy of dating apps that cover everything from young singles who are looking for casual dates all the way up to singles who are over 50 and looking for a lifelong relationship.
Below you will find the most popular dating app categories that fit the majority of interests. Be sure to check out the area that fits your desires when it comes to what you're looking for when meeting other people. We have taken extensive time and research to make sure we have listed the best dating apps for each individual category.
Cost of Online Dating Apps
You want an app that will work for you and cater to your preferences and tastes. But more important is choosing an online dating app that comes at a reasonable price, a price you can afford, and works within your budget!
It's essential to look at features and functions when choosing the best dating app for your needs.
A 6-month membership might have a monthly cost rate of $10 to $20 cheaper than the monthly cost rate for a 1-month membership. There are definitely some savings to capitalize on there, so keep your eyes peeled!
Check out our section for the Cost of Dating Apps for more information and details on how much dating apps will run!
Why People Trust Our Recommendations
At DatingApps.com, our mission is to match you with a mobile dating app that works best for you and to keep you up-to-date on any good products in the market that might benefit you. We are just as much in the matchmaking game as any of the services we promote. We have absolutely nothing to gain with steering you in the wrong direction. With that in mind, these are the top reasons why our recommendations can be trusted.
At DatingApps.com, our mission is to match you with a mobile dating app that works best for you and to keep you up-to-date on any good products in the market that might benefit you. We are just as much in the matchmaking game as any of the services we promote. We have absolutely nothing to gain with steering you in the wrong direction. With that in mind, these are the top reasons why our recommendations can be trusted.
1. We evaluate and analyze each dating app and assign each one a score – We are forthcoming in our evaluations. We are neither hesitant to heap on the praise, nor reluctant to reflect on what can be improved. And our overall scoring reflects this.
2. Our team creates profiles to test out dating apps and services – How can we recommend or suggest a product without having tried it out ourselves? Our team members are committed to developing familiarity with the dating sites we promote by creating their own profiles and using the sites for themselves.
3. We keep up to date on the online dating market – Our team follows market trends and keeps a good eye for any new dating apps that appear on the landscape. This makes for the good, well-informed recommendations on our part.
4. We compare the most popular dating apps and services – We will never withhold the best of the best from you. We evaluate and analyze the most popular dating apps out there so you can make a good decision for yourself by going with a quality dating site.
5. We clearly outline all paid subscription plans – We will never be misleading when it comes to the price of using online dating apps. We have taken the time to research all paid membership plans and the breakdown of features that come with each tier.
How to Choose the Best Dating App for You
There is not a one-size-fits-all approach when it comes to picking the best dating apps for yourself. This decision is different for each individual based on their interests, their needs, and where they are in life. But there are some great life hacks for streamlining the process of finding the right dating app that will save you some time and effort!
| Step | Details |
| --- | --- |
| Use Our Recommendations Based on Category | Check out all of the different dating apps by category that we have put together. It doesn't matter if you are looking for casual dates, long-term commitment, matches with professionals, or matches with those who practice a certain religion. This section will allow you to find sites quickly based on the general market or demographic they cater to. |
| Read Real Reviews Online | Dating app reviews are a great way to get a general sense of how customers and users feel about the product. Customer reviews cover a lot of nuances and details that a review done by the site itself might not address. Plus, you can get a rough idea of what to expect, all from a customer perspective! |
| Check Prices and Find Something That Fits Your Budget | A big part of finding a dating app that works for you is finding one where the paid subscription price fits into your personal budget. Check out membership prices and find which site you can afford that also offers services that are valuable to you. |
| Sign Up for a Free Trial To Test Drive the App | Take a test drive of any dating app by taking advantage of a free trial membership. This will allow you to browse the site and get a feel for how it functions and what kind of matches could be available to you. It is the difference between buying a car based off a picture on the internet and buying a car based off physically seeing it, driving it, and looking under the hood. |
Is online dating the right thing for me at this time?
Is it even worth my time trying this out?
Who ever met their significant other or found love using dating apps?
These are some common musings and ruminations that many people have if they are on the fence about online dating. That is exactly why we have included the DatingApps.com blog! This is where you can find tons of testimonials and personal stories where people found love or a deep connection through dating online.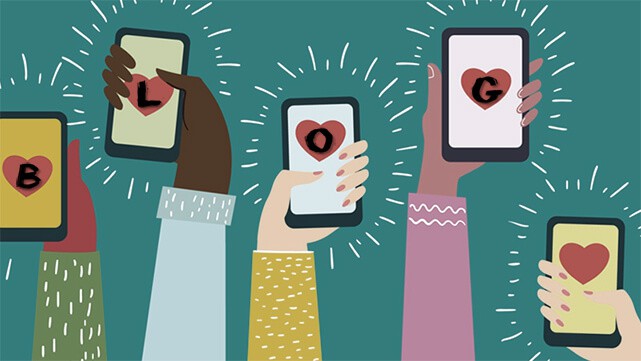 We've also put together a plethora of unique and fun topics that answer some of the most common and uncommon questions about online dating. We have a ton of fun writing these articles and we're confident you will enjoy them too.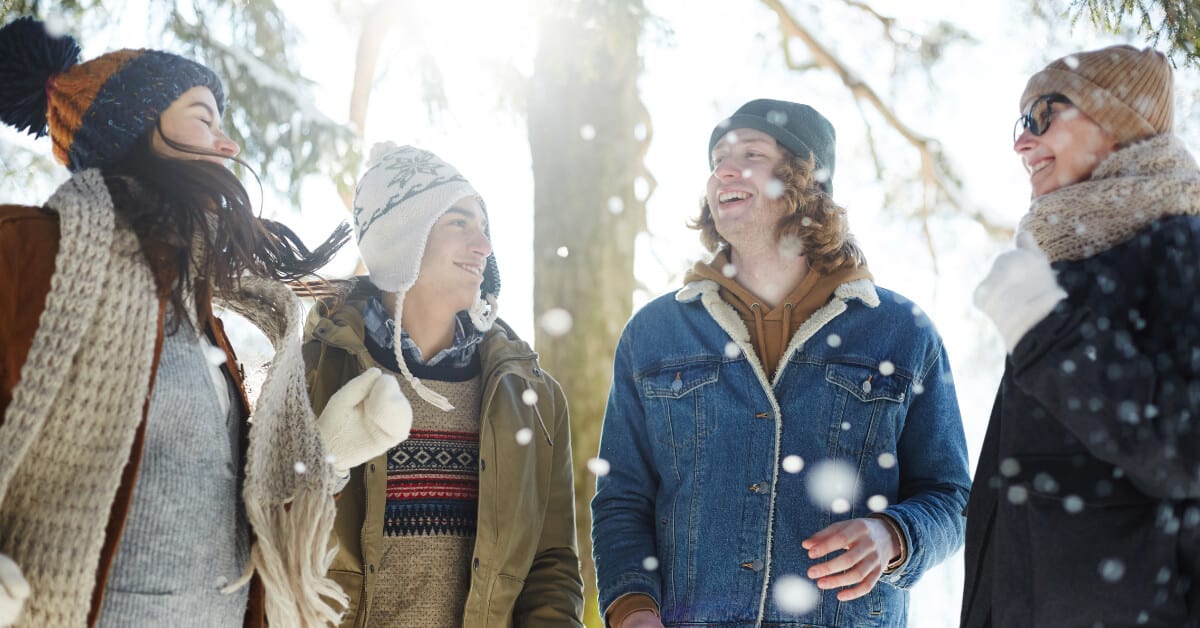 Dating can often be referred to as an Olympic sport, and it especially feels like one during the winter. Everyone is in a rush to cross the finish line with a trophy in their hand and a partner in their arms. And we get it; we feel that way too. The winter season feels like
Read More »
Meeting people in real life can be challenging, and it doesn't make it any easier if you have niche interests. We are not using these terms as an insult, but if you are on the nerdy or geeky side, finding someone special can be even more intimidating. That's why we are thankful for modern technology
Read More »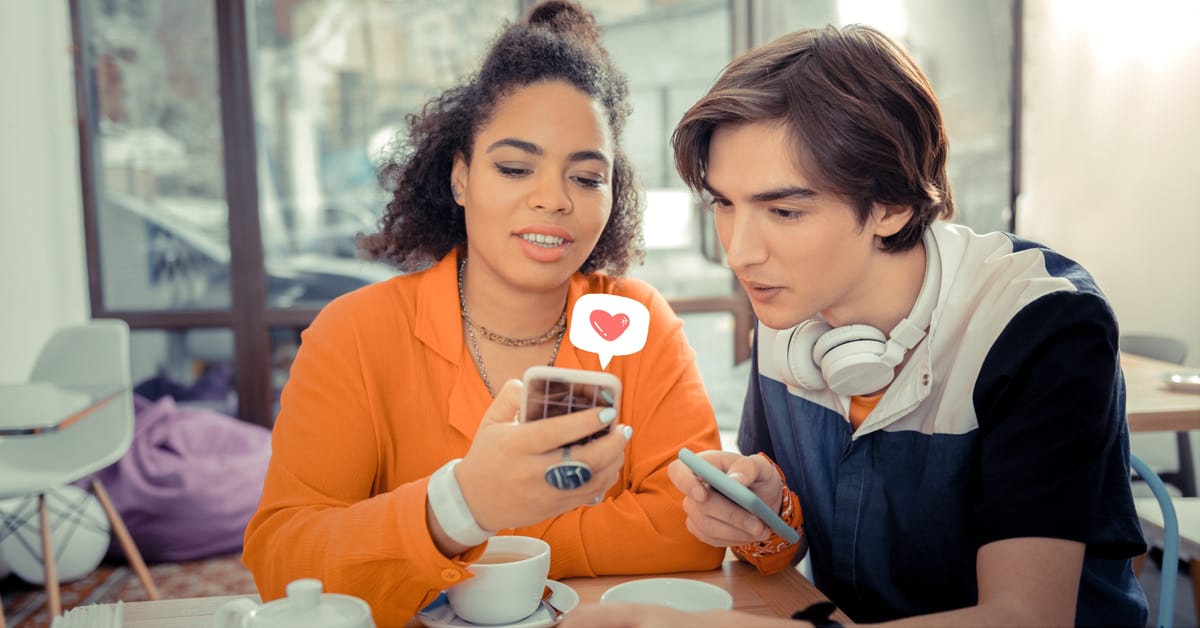 If you took a little break from dating apps during the holiday season or even swore them off last year, we don't blame you at all. Sometimes, we all need a little pallet cleanser, and that cleanser often comes in the form of deleting a dating app… Or three. In the end, no matter why
Read More »
FAQ About Online Dating Apps
We hope that anything we might have forgotten to cover, or address can be summed up with some of the most commonly asked questions we have gotten from our customers and readers in the past. As more and more people begin to use dating apps you can be confident that there will continue to be a wider variety of them popping up. So make sure you know what to look out for and how to find the right one for you.