VR dating apps have gained a following in recent years as people look for creative ways to connect with singles with similar interests. But is virtual reality the wave of the future for online dating, as many are purporting? That's a hard one to judge at this point in the game. It's still relatively new territory, and many of these VR dating apps are still working hard to establish their brand and gain their footing in the market. Some are even getting the bugs out of their systems to provide a product that the public can be proud to use.
VR dating is still a novel thing for the public, so even the most popular choice, Meta's Horizon Worlds, only has a few hundred thousand active members. Is virtual reality dating just a fad, or will there be widespread adoption over the next few years or decades? We'll let you be the judge as we present five of the most successful VR dating apps on the market. You can decide for yourself if these are platforms worth your time and money!
Reviews of the Top 5 VR Dating Apps
If you want to get your feet wet in VR dating, here are some of the best VR dating apps that'll help immerse you in a virtual world of avatars, surreal landscapes, and fantastical dating experiences.
#1: Flirtual
Key Facts
Year Founded: 2020
Total Members: 9,000 (from the US)
Active Members: 5,000
Gender Ratio: 71% men to 29% women
Average Age: 30-37 years
Website: Flirtu.al
App Store: No
Google Play: Yes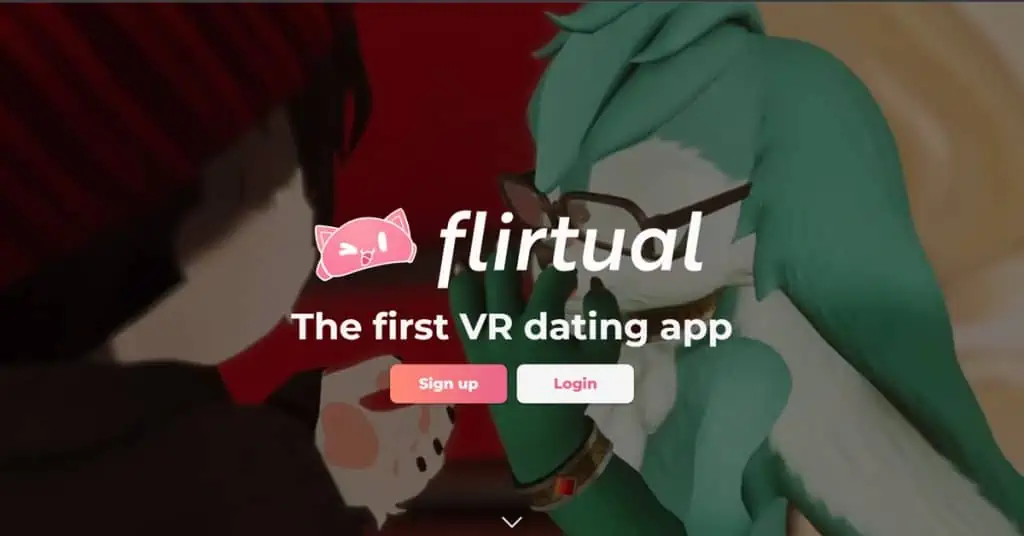 Flirtual started in 2020, so they are still working out many kinks with their systems as they develop and refine their brand. Flirtual has about 9,000 members from the US, showing that people are using the platform, but the website is known for being slow and crashing entirely from time to time. Flirtual also doesn't have a messaging function. Instead, members can share their VRChat or Discord accounts with Flirtual to enable communication outside the platform.
As for the Flirtual profiles, each member's avatar is their official dating profile! But they are formatted where members can swipe through avatars for a quick browsing experience. Flirtual members can also plug in search terms based on their dating preferences and related parameters to ensure finding the perfect match.
Membership Plans
| Membership | Cost Per Month | Total Cost |
| --- | --- | --- |
| 1 Month | $14.99 | $14.99 |
| 3 Months | $9.99 | $29.99 |
| 6 Months | $7.49 | $44.99 |
The free membership is limited, so it's better to go with the paid membership if you want to network and connect with other members. Otherwise, you're only window-shopping.
Free Features:
Register a new account
Create a profile
Browse profiles
Paid Features:
Profile highlights
See who likes your profile
Set search preferences
Private browsing (incognito mode)
---
#2: VRChat
Key Facts
Year Founded: 2014
Total Members: 760,000 (from the US)
Active Members: 190,000
Gender Ratio: 80% men to 20% women
Average Age: Most members are in their late 30s
Website: hello.VRChat.com
App Store: No
Google Play: No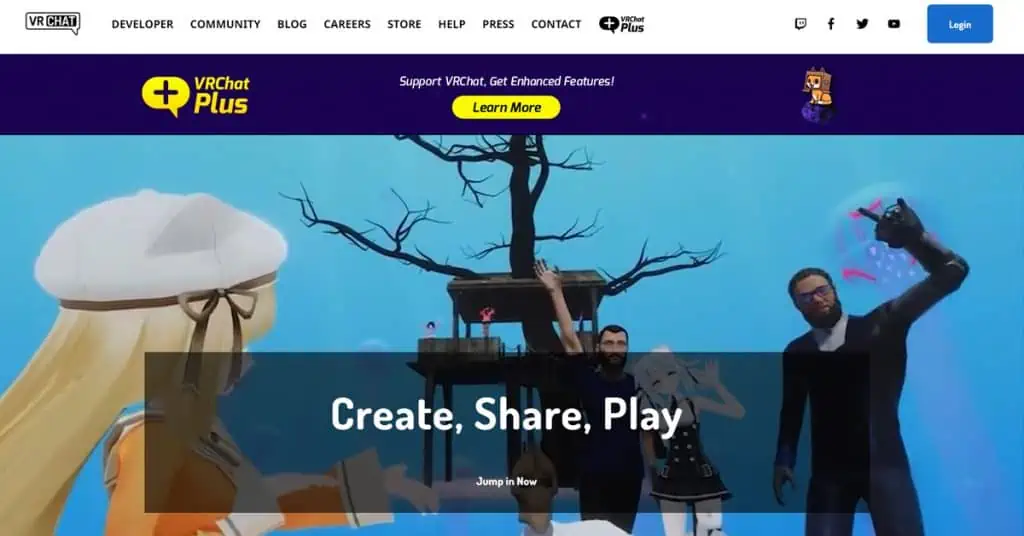 VRChat supports cross-platform play, which means it can connect with any system if the user has a VR headset! While some VR dating apps have more of a focus on romantic relationships or dating, VRChat is dominated by male members and has a stronger emphasis on friendships, networking, and finding gaming partners. This platform has been around since 2014 and has the same number of committed members as Meta Horizon Worlds, making it one of the more substantial options for virtual reality dating.
VRChat isn't a mobile app but can be used on multiple gaming platforms or your desktop PC. Members can use their avatars to communicate with other members using voice chat, emotes, and various animations. There's even a user library where members can check out games and virtual environments or worlds designed by other members.
Membership Plans
| Membership | Cost Per Month | Total Cost |
| --- | --- | --- |
| 1 Month (Stream) | $9.99 | $9.99 |
| 1-Year (Stream) | $8.33 | $99.99 |
| 1-Month (Oculus Store) | $9.99 | $9.99 |
If you upgrade to a premium membership, you can enjoy more unique features at VRChat. However, free members can send and receive messages on the platform, which means you can connect with new friends or teammates without having to pay money!
Free Features:
Register your account
Create a unique profile
Join or create worlds
Add profiles to your friend list
Makes purchases in the VR Merch Store
Send and receive messages
Paid Features:
300 favorite avatar slots
Use customer avatars
Host private rooms
Access to particle effects
Parallax menu backdrops
---
#3: Nevermet
Key Facts
Year Founded: 2022
Website: Nevermet.io
App Store: Yes
Google Play: Yes
Nevermet is the Tinder of Meta. Customers can download it as a mobile app from either Google Play or the App Store (in the App Store, it mentions that the premium membership is $19.99). You can also connect to the site using your Discord account to communicate with the other members you meet on the platform. You want to be sure to have a VR headset, too, if you want to immerse yourself in the world of Nevermet fully.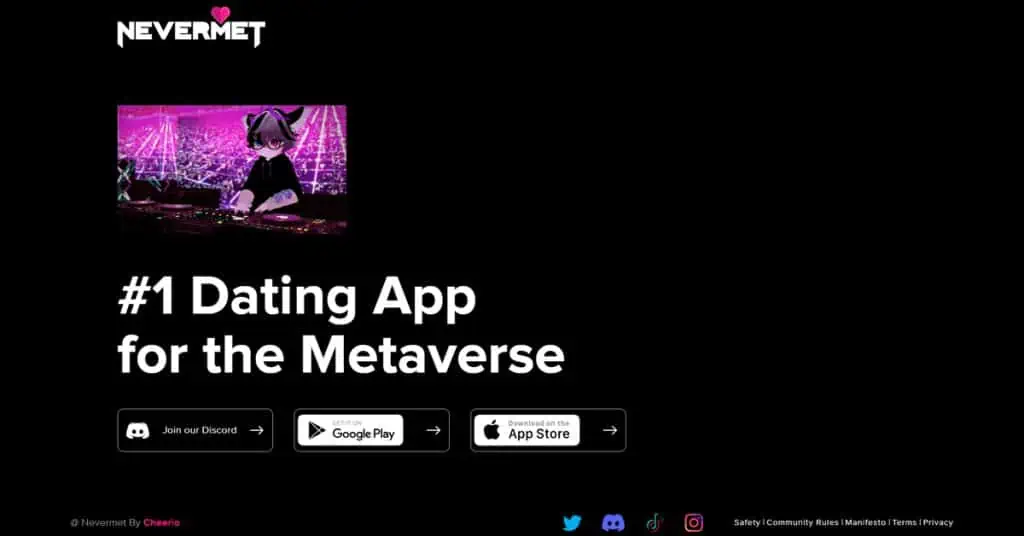 Those using Nevermet can swipe through profiles containing photos of members' avatars. You don't get to meet your match face-to-face, but you can interact with their avatar in the virtual world of the Metaverse. Some say this is a good middle ground between people who can't get together IRL and an experience that goes beyond just sending messages back and forth.
---
#4: VTime XR
Key Facts
Year Founded: 2020
Website: VTime.net
App Store: Yes
Google Play: Yes
VTime XR is a curated chatroom that allows up to four members to connect and interact with one another, but you're almost always in a seated position! So, while the dating app surrounds you and your new friends in a virtual world of breathtaking sceneries, the relationships and connections are first and foremost at VTime XR. It's VR dating, but it's a more reserved experience.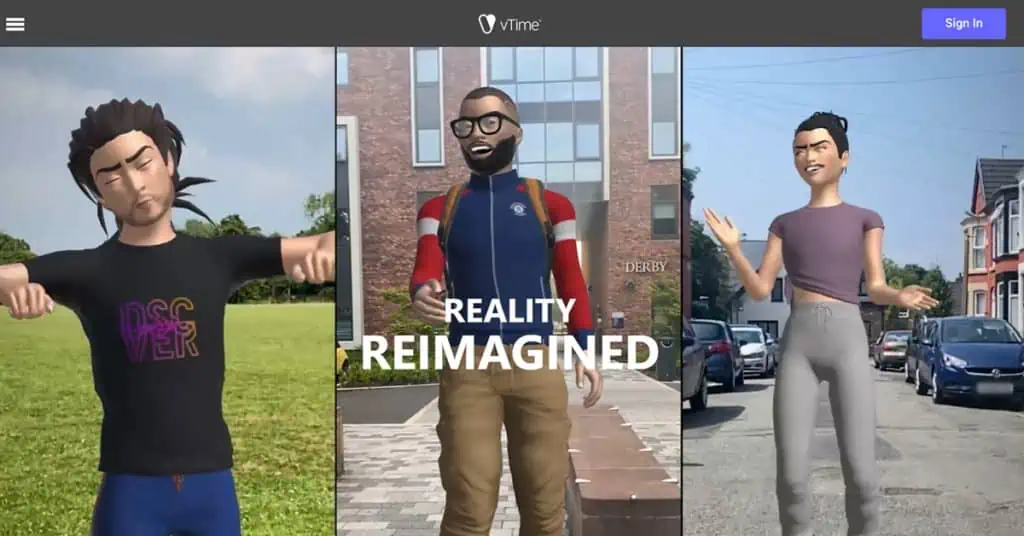 There are some notable facts on VTime XR that anyone should know before using the platform. Members can do a complete 360-degree turnaround to take in their surroundings. They can take virtual selfies. And they can choose from a variety of cool virtual settings to serve as the backdrop as they get to know other singles on the app. VTime is noted for its safety features which give members complete control over who they interact with and where.
---
#5: Meta Horizon Worlds
Key Facts
Year Founded: 2022
Website: Meta.com/Horizon-Worlds
App Store: Yes
Google Play: Yes
Horizon Worlds is not so much a dating app as it is a vast VR playground where true love or romances could flourish given enough time. When people talk about Metaverse dating, they're probably referring to Nevermet, explicitly designed for meeting a partner or finding dates.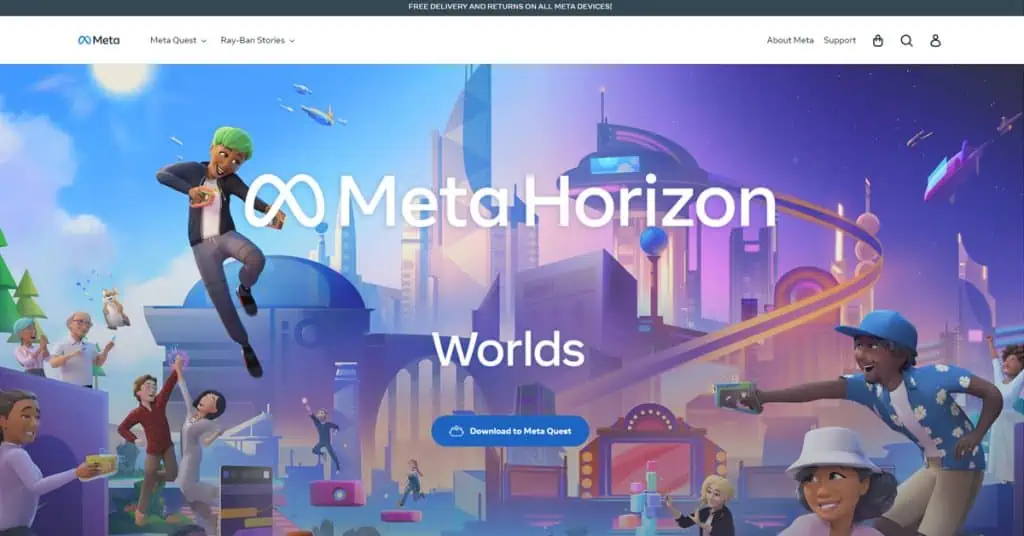 If we're being honest, there's been a lot of hype around Horizon Worlds, but the platform hasn't lived up to expectations. At the beginning of 2022, Meta Horizons had around 300,000 committed members, but this number dropped to approximately 280,000 by the end of the year. In mid-2023, there are only 200,000 people who find Horizon Worlds worth the time. We're talking about a free service here!
Some former users claim they stopped logging in after one month. A study of site traffic showed that only 9% of the generated Horizon Worlds were visited by more than 50 people. Meta Horizon's lackluster numbers have been attributed to a required VR headset and poor design regarding the appearance of the avatars and landscapes.
---
How Do We Feel About VR Dating Apps?
All online dating apps come with their fair share of pros and cons. We can truly see why some people prefer to meet other singles in this fashion. Still, we can also see a lot of downsides to choosing this method for doing your primary networking and relationship building.
Pros and Cons of Virtual Dating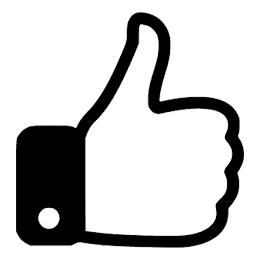 Pros
Currently, it's a novel and interesting way to meet new people.
It's perfect for meeting people who share similar interests.
Virtual dating can be a good outlet for shy people to meet others.
It can help you find people who might not be close to where you live.
VR allows you to go on adventures in an exciting virtual landscape.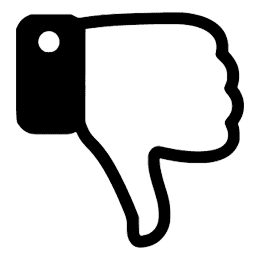 Cons
It cuts down on authentic face-to-face contact and physical connection.
It's an artificial world that detaches you from the real world.
There's more emphasis on appearances and less on bio information.
VR dating is fertile grounds for fake profiles, scammers, or con artists.
VR dating can have a negative effect on physical and mental health.
VR dating might be a good option for singles who want to network, gain friendships, or get romantically involved with someone who runs in similar circles or occupies a similar sphere. People who want to meet others in a fantastical, whimsical way might also find VR dating apps of use! And, of course, there's an appeal to people who are shy about face-to-face interaction.
But we see virtual reality dating as something that could have more adverse effects on your mental and physical health. Looking at screens for too long is bad for many reasons but imagine interacting with virtual avatars for hours with a VR headset over your eyes. You're technically interacting with real people, but not really. VR dating has some upsides, but we feel that this way of connecting with other singles separates us from reality.
Although we promote dating apps and websites that keep you on your smartphone and dealing with a screen, we still feel it's important to be out in the real world, touch some grass, and engage with people face-to-face. There's a time and a place for everything, after all.
There's definitely some innate quality we have as human beings where we desire authentic relationships and community. And you cannot get that with virtual avatars and surreal, artificial environments.
Future Predictions
We don't have a crystal ball to know what the future will bring, but we honestly feel that VR dating apps will continue to be something that appeals to a small group of people. We don't see widespread adoption of these platforms becoming a thing any time soon.
Even though face-to-face contact has been on the decline since the advent of the smartphone and escapism has been grabbing hold of the populace since the world has become such a volatile place, most people still choose to live and operate in the real world, networking and finding love connections through friends, family, or work. The population isn't primed to plunge into virtual reality dating apps with all guns blazing (at least the way we see things).
And if you don't believe us, check out this New York Times article from 2022 which details what happened after a long-distance couple (the man was from England, and the woman was from Wisconsin) met in a VR dating app, met in real life, returned home, and had to maintain their relationship in the virtual world of their making.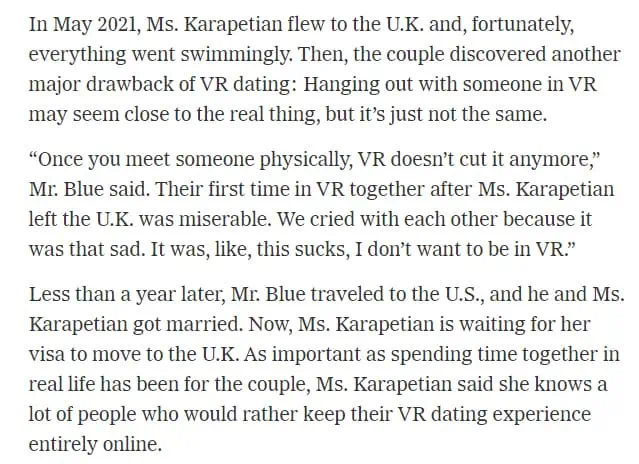 Sure, VR dating apps or Metaverse dating might allow you to meet new people you might otherwise never cross paths with in real life. Still, we don't see them becoming as widespread as traditional dating apps (ones that don't require an expensive headset, thank goodness) or as the classic methods for meeting new people through networking.
There's something to be said about authentic, face-to-face relationships that these VR dating apps underestimate. We're not saying they'll be going out of business any time soon, but they won't gain enough traction to become as widely used as many hope.
Best VR Dating Apps FAQ
Because VR dating apps are a newer thing, we've gotten a decent number of questions from our customers and readers on the subject. These are some of the most popular topics they want to know about when it comes to virtual reality dating. These are real questions from real people.
Are VR Dating Apps the Wave of the Future?
It's hard to tell at this point because the number of people joining VR dating apps has been relatively low volume. Some people don't feel it's worth the money, considering you need a headset in addition to the cost of membership. Many people prefer to meet new singles using more traditional methods like regular dating apps and meeting IRL.
Do I Need a VR Headset to Use These Platforms?
Yes, you need a VR headset to use VR dating apps. In our opinion, these costly devices are the main thing that might prevent these platforms from enjoying widespread popularity with the public.
Are There Free VR Dating Apps?
The most well-known VR dating app is free, this being Meta Horizon Worlds. It's not so much a dating app as it's a virtual world where you can form friendships or bonds with other users with the possibility of romance or dating. But it's free of charge (so long as you already have a VR headset).
Are There Downsides to Virtual Reality Dating?
Because you're meeting other singles in a virtual world, you can become disconnected from reality, and it might be awkward when you finally meet them in real life. While VR dating apps are good for shy singles and for relationships that are kept over long distances, they're no replacement for the authentic connections you form with people you can be near physically.
Do Virtual Reality Dating Apps Come with Profiles?
Typically, the way it works is that your avatar functions as your dating profile. Members can change out skins to give their avatars a new look, but because you're interacting with other avatars in the virtual landscape, most of the process of getting to know other members is done through having a conversation. There's no need for the kind of profile that you'd find on a traditional dating app.
Do Scammers Exist on VR Dating Apps?
Just about any kind of dating app has fake accounts or scammers that get past the vetting system and try to take advantage of legit, unsuspecting members. So, even with VR dating apps, you need to be careful with the members you meet.
Why Do Some People Prefer VR Dating?
Some take to VR dating apps because they already have a headset and want to meet new people in a unique way. It would make for an interesting tale to your grandkids about how you met their grandma using VR! Others prefer VR dating because it takes the stress off meeting them in person. It's good for people who are shy or struggle with social anxiety. Still, others see VR dating as a way to meet and connect with other singles who are in other countries or live far away.