If you're a Jewish single (or hoping to start a relationship with one), you'll be glad to know that we've discovered a dating app dedicated to making your romantic dreams come true: Jdate.
This Jdate review will take an in-depth look at Sparks Networks' number one demographically based dating service. The Jewish matchmaker is the most popular niche brand in the online dating conglomerate's portfolio, a collection of apps that includes Christian Mingle (Christians), Elite Singles (Educated/Successful), and Silver Singles (Seniors).
Jdate is also the top dating service for Jewish singles overall, joined by over 240,000 users in the United States. Its premium membership base falls mostly into the 25-34 and 55+ age groups, skewing slightly older on average than most online dating platforms – especially when they don't cater to a specific group. But we'll talk more about Jdate's members later.

First, our Jdate review will rate the dating app in five different categories and discuss what the service does well and where it could improve. Then we will share a step-by-step guide to becoming a member, from signing up for Jdate, to creating a profile, browsing matches, and communicating with other singles. 
Our Jdate review also compares the customer experience before and after upgrading to a premium membership – as well as which features are available for free and which require a paid subscription. You'll also find detailed descriptions of each of their functions. 
Make sure you also check out the selection of Jdate reviews provided by recent customers, so you'll have a variety of opinions to consider when deciding whether to use the dating app. Finally, at the bottom of the page is some answers to a handful of frequently asked questions. Everything you could ever want to know about the premier online dating platform for Jewish singles is on this page! 
So, enough with the introductions — it's time to figure out if Jdate is worth your time!
Jdate is nearly identical to Spark Networks' other religion-based dating service: Christian Mingle. Signing up and creating a profile is the same. Neither app requires users to answer a lengthy compatibility quiz before receiving their matches, which significantly cuts down on setup time. From the time you enter your email address and password to when you're browsing Jewish singles in your area takes about five minutes.
| Category | Score |
| --- | --- |
| Features | 3.0 |
| Ease of Use | 4.9 |
| Match Quality | 4.5 |
| Cost | 3.2 |
| Active User Base | 4.5 |
Regardless of how you access Jdate, whether it be the website or dating app, the service is extremely simple to use. Both platforms are well-designed and easy to navigate. You'll immediately know how to browse your matches and communicate. It's as simple as clicking on pictures of Jewish singles, reading their profiles, and either sending Smiles or messages to the people you like. 
However, while they're mostly the same in terms of appearance and features, Jdate scored higher in our ratings. 
While the premium membership costs a bit more, the quality of the matches is better, and the user base is more active. During our Jdate review, we met several attractive singles who were communicative and open to going on a date.
Jdate is for straight, gay, and lesbian singles looking to make connections with friends or romantic partners. Members can specify that they're seeking the following relationship types in their search preferences: Friend, Dating, Long Term Relationship, Marriage, Marriage & Kids.
The dating app is marketed toward Jewish singles, but you don't have to be a member of the tribe to create an account. If you're not part of the religion, you can also use Jdate to help find a Jewish mate. 
The online dating service is also for singles who speak one of the five languages in which Jdate is available: English, Hebrew, French, German and Spanish.
To conduct a thorough Jdate review, we created a profile, uploaded pictures, and wrote a short summary about ourselves – every step required to bring the profile to 100% completion according to the app. 
First, we got as much out of the service as possible while using a free membership. We tried a few different search queries, browsed compatible profiles, and sent smiles to some of our matches. 
Once we'd tried every feature available without paying, we bought a premium subscription. That unlocked several new benefits and made it possible to exchange messages with other members. We'll look at each of the membership packages and what they cost below. 
Our Jdate review also involved researching the dating app's membership base. After all, it's important to know what kind of dating pool you're joining! 
At this point, it's safe to say we've experienced everything Jdate has to offer! 
Fact
Details
Site Name
Jdate.com
Key Info
• 240,000+ active members
• Available in 5 languages
• Responsible for over half (52%) of all Jewish marriages that began online
• Premium subscribers can send and receive messages with free and paid members alike

Cost of Membership
Jdate Cost - Starting at $29.99 a month
Free Trial
Start Your Jdate Free Trial Today!
Sign Up Time
Profile creation takes roughly 5 minutes
Most of the Jdate reviews on other sites claim that the Jewish dating app offers free trials. This is incorrect. A real free trial is when a prospective subscriber is given access to premium membership for a short period of time. But first, they provide payment information because if the trial user doesn't cancel the service before the end of the trial, it's automatically renewed as a paid subscription. 
Jdate allows customers to sign up and create a profile for free, but with significant restrictions. You can find your matches, see their main photo, and read their profiles, but you can't do much to communicate otherwise. 
Free Jdate members can do the following:
Jdate sells three premium membership plans. They come in 1-, 3-, and 6-month long packages. The duration of the subscriptions is the only thing that sets the three memberships apart. The premium features are the same regardless of the length. 
However, the longer-term plans reduce the cost per month. The only catch is that you must pay the entire membership total upfront. There are no installment plans available. 
Still, it's worth paying for the full six months if you can afford it. Doing so saves you $30 per month compared to renewing your subscription monthly at $59.99. 
Heads up! Jdate memberships are automatically renewed when they expire unless you cancel your subscription first. When your plan is renewed, it will be for the same length of time as your previous membership. 
Cancel your subscription at any time by going to your Account Settings page on the Jdate website, then click Manage Subscription. Choose "stop your subscription" to turn off automatic renewal. Your plan will end once the current term expires. 
If you're using the Jdate app, you can manage your subscription in Google Play or the Apple App Store.
To get the most out of Jdate, you need to upgrade to a premium membership. It wasn't until we subscribed that our Jdate review felt like being a real customer using the service as it was intended. It drastically improved the overall experience of using the matchmaking service for Jewish singles. 
Features included with a paid membership:
*Send messages that can be read and replied to by all Jdate users, even if they don't have premium memberships
It's especially important to buy a premium membership if you're a guy since, more often than not, you'll be the one sending the first message. Since premium members can send and receive messages with free users, women may be able to get away without upgrading their accounts and still attract plenty of attention from other singles.
| Duration | Cost |
| --- | --- |
| 1 Day | $2.99 |
| 7 Days | $7.99 |
| 30 Days | $19.98 |
Spotlight is an additional feature that can be purchased by both premium and free members. It's similar to the Boost function seen on other well-known dating apps. 
Spotlight highlights your profile with a blue badge, helping it to stand out amongst other members and moving you to the top of people's browse sections. The added visibility increases your chances of receiving attention from other singles. 
Customer Service Information
| User Base | Average Age of Members | Number of Active Members | Visits Per Month | Gender Ratio |
| --- | --- | --- | --- | --- |
| Straight, Gay and Lesbian Singles | 30-50 years old | 240,000 | 180,000 | 53% Men | 47% Women |
Customer support can be found on the Jdate Help page. There you'll find a database of articles dedicated to various issues related to Accounts, Matches, Messaging, and Profiles. You can either click on one of those four categories to find the article to address your problem or type your topic into the search bar. 
If none of the existing articles help to address your issue, the Jdate Help page also features a "Contact Us" button. It will ask you to fill out a customer support form with your email address, the subject of your request, and a detailed description. You can also attach any screenshots or documents that may give the customer service agent a better understanding of your problem. You should receive a response to your ticket within the next business day. 
Upon conducting our Jdate review, we were slightly disappointed that there weren't other methods of contacting the company's customer support staff. We'd love to see a 24/7 customer service hotline as an alternative to the request form. 
Pros of Jdate Customer Service
Cons of Jdate Customer Service
Signing up with Jdate takes very little time to complete. You can finish your profile and start browsing singles within minutes of creating your account. The process is equally simple on the Jdate dating app and website. 
What People Are Saying About the Jdate
You've read what we have to say about the number-one dating app for Jewish single; now, check out some Jdate reviews written by some of the matchmaker's recent customers. We pulled the following selection of customer reviews from two websites: SiteJabber.com and Trustpilot.com. 
We tried to select a range of ratings and opinions that also represent the majority of Jdate's reviews. 
When reading these, keep one thing in mind: people are more motivated to leave reviews for a service or product when they have something negative to say. When everything works as expected, consumers often take it for granted and don't bother sharing their experiences online. So, we can assume that online customer reviews will always skew negative overall. 
Current Jdate Member Comments
Jdate Overall Scores at Customer Review Sites: 1.57 out of 5 on SiteJabber and 3.4 out of 5 on Trustpilot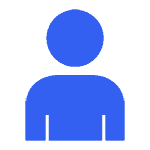 Danny S.
"I can't tell you how many interesting people I have met on Jdate. So I haven't found my future wife yet, but regardless, I find Jdate to be a tremendously valuable resource for meeting singles in the Jewish community. I would encourage even the greatest skeptics of online dating to give it a try."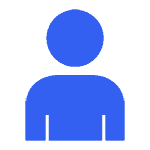 Nate Weaver
"The app is fairly user-friendly. I like to cast a wide net on my electronic dating. prior to finding J-date farmersonly had been my go to of choice. My biggest issue is how cheap everyone is on the site. "God for bid should you want to go to a Palestinian restaurant they look at you like you are crazy!"
"Shalom"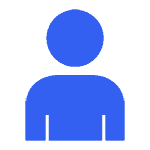 Joe P.
"Same girls at the front of the rotation, trolling hard. The nice people have given up and gone somewhere else. Big rip off."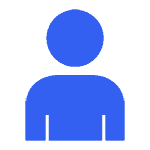 Becky H
"I've had a pretty good experience with this site so far. I would recommend them for sure."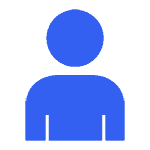 S O.
"I met a "nice man" fairly rapidly. He was also very interested in getting me to get him a gift card/pre-paid. While he claimed to be out of the area traveling for his mucho successful business. He was a total scam artist."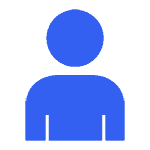 Anne G.
"Pros: Jdate has a nice website, is easy to join, has good search features, is easy to navigate and some profiles have good pictures but they can't control that.
"Cons: All of the above are useless if they don't have many paying members and worse, you have no way of knowing who is a paying member, and only paying members can respond to your letters.
"In my experience, the vast majority of profiles are from non-paying members who at one time paid for their membership but after the initial subscription expired, they decided not to renew. So when you initially do a free search there are seemingly so many profiles to choose from but in reality, there aren't. You have no way of knowing who can actually read your letters and can respond to them and who can't. "Furthermore, Jdate will not allow you to mention anywhere in your profile that you are not a paying member - they don't want potential subscribers (suckers) to know the truth. This policy works well for Jdate as it gives the appearance that they have far more subscribers than they actually do. "So what usually happens is that people join, find people they might be interested in, and write a letter only to get no response because in many cases they contacted someone who can't even read the letter let alone respond. After dozens of these experiences people choose not to renew but leave their profile up and periodically do a search to see if there are any new faces. What is happening is that many former Jdaters are joining Match which actually has more Jewish people in my area and only paying members can log on - for a lot less money BTW, so the odds of you getting a response are far better. OkCupid is free and also has a lot of Jewish people on it and frequently, I have found that people on Jdate are usually on one of the other two sites often with the same profile name and pictures and therefore easier to contact.
"So until Jdate changes their policy and has a symbol indicating who is an actual subscriber and who isn't - SAVE YOUR MONEY and search elsewhere."
If you decide that Jdate isn't the right fit, there are plenty of dating app alternatives worth trying. Here are some alternatives that most readers enjoy. 
The online dating services below are all high-quality providers with proven track records of success and similar membership costs. Like Jdate, JWed and JSwipe both cater to Jewish singles.