SilverSingles Review (Updated 2023)
SilverSingles is a niche dating app that has been around since 2002 and caters primarily to older singles who are looking for love and serious relationships. Initially glancing at the app, it looks great on paper for a site of its size: they have 800,000 visitors to the site per month, 100,000 active members, and 2,000 couples are matched up every 30 days!
But at the end of the day, is SilverSingles a good app? That is exactly what we are going to find out in this SilverSingles.com review!
We are going to take a look at how we rate the app overall and this will give you a gauge of where it sits in comparison with others. We are also going to look at their membership plans, price points, and the special features that you will encounter along the way like unlimited messaging or free wildcard matches!
We have even included some SilverSingles dating site reviews from users, a step-by-step guide to signing up for a membership, and a comprehensive FAQ section for your convenience! Check out our 2023 SilverSingles review and find out why so many use this dating app for finding love and serious relationships with older singles!

SilverSingles Overall Ratings
Is SilverSingles a good app?
Check out our official ratings of SilverSingles in 2023! This dating app came out with an overall average of 4.46/5 stars in our book!
We examined how easy to it was to use the site, the total cost to be a member, and the features you get with a membership as well as how many active users are out there that you could potentially match with.
| Category | Score |
| --- | --- |
| Features | 4.3 |
| Usability | 4.9 |
| Daily Matches | 4.5 |
| Cost of Membership | 4.5 |
| Active Members | 4.1 |
Overview of SilverSingles Dating App
With a wide range of user options on SilverSingles we will be taking the time here to break down some stats and major factors of the app. Starting with some facts listed below we will also explore pros and cons of using the app, the sign-up process, its membership base, and what it costs to upgrade to a premium membership.
SilverSingles Dating Fast Facts
For your convenience, we have included some fast facts and general information on SilverSingles that give you a better idea of how long they have been in the online dating game and their overall scope in the dating app landscape!
Fact
Details
Year Started
2002
Site Name
SilverSingles.com
Key Info
• Best For: Singles who are 50 or older looking for serious relationships or love
• Sign-Up Time: 15-20 minutes
• Total User Base: 100,000
• Monthly Visitors: 800,000
• Most Popular Country: United States (98.8%)
• Gender Ratio: 53% men and 47% women
• Matchmaking Process: Personality quizzing and compatibility questionnaires
• Free Trial: Yes

Cost of Membership
Start at $27.95 a month
SilverSingles Pros and Cons
Our various SilverSingles.com reviews have shown us many different aspects of this niche dating app. We have found there are plenty of great qualities about the service like unlimited messaging and a top-rated mobile app, but there are also a handful of things that are not so great, things that we would like to see changed or improved in the future.
Our 2023 SilverSingles review would be incomplete without an unbiased look into this dating app's pros and cons:
SilverSingles Dating App: 5 Pros
SilverSingles Dating App: 5 Cons
If you feel like SilverSingles might not be the best site for you, we encourage you to at least check out the free trial and see if it potentially is a good fit. If not, we recommend checking out one of our top alternatives to dating on SilverSingles!
Is SilverSingles a good online dating app? There is no better way to find out than to take advantage of a free trial account! This ultimately allows you to test out SilverSingles and get an idea of the features and functions they have to offer without having to pay any membership fees!
It comes at absolutely no cost to you!
What can I do with this free trial account anyways? This is one of the more limited free trial offers we have seen so there are only a handful of the regular features and functions here that a non-paying customer can enjoy for free.
The three primary functions that you will not be able to experience using the free trial are unlimited messaging with other singles, complete access to the mobile app, and being able to view photos on others' profiles.
The free trial account at SilverSingles is alright, but it is not super impressive on the features. This is a great incentive to just get a membership at SilverSingles.com and take advantage of some of these important features.
SilverSingles Membership Pricing
The SilverSingles dating site offers its customers three membership plans, and each of them has the same features but they all come at different price points because each plan varies in length. We have attached a table below breaking down these three plans, their respective price points, and the cost of each plan per month!
We strongly urge our readers to go with either a 3-month or 6-month membership at SilverSingles. Yes, the overall cost is more. But if you look at the breakdowns month-to-month, you will save a lot of money.
| Membership Length | Total Price | Cost-Per-Month |
| --- | --- | --- |
| 1 Month | $695.40 | $54.95 |
| 3 Months | $455.40 | $37.95 |
| 6 Months | $335.40 | $27.95 |
Overall, we really liked the pricing with SilverSingles online dating app. We felt that it was not overpriced for what you ended up getting and we like the idea that you could invest in a longer plan and save some money!
Love can take time. You might be using SilverSingles for a year before finding the right person. Imagine going with a 3-month membership and having to renew it four separate times over the year. That comes out to $455.40. A 6-month membership ends up begin $335.40
It is up to you what is best for your needs, but just be aware that the monthly rate is a lot more affordable going with the longer memberships!
We took the time to actually go through the entire sign-up process at SilverSingles so we can tell you exactly what to expect. It took us roughly 15 minutes to complete the questionnaire and create our online profile. We could also see it taking 20 minutes or longer if you really wanted to take your time with the answers.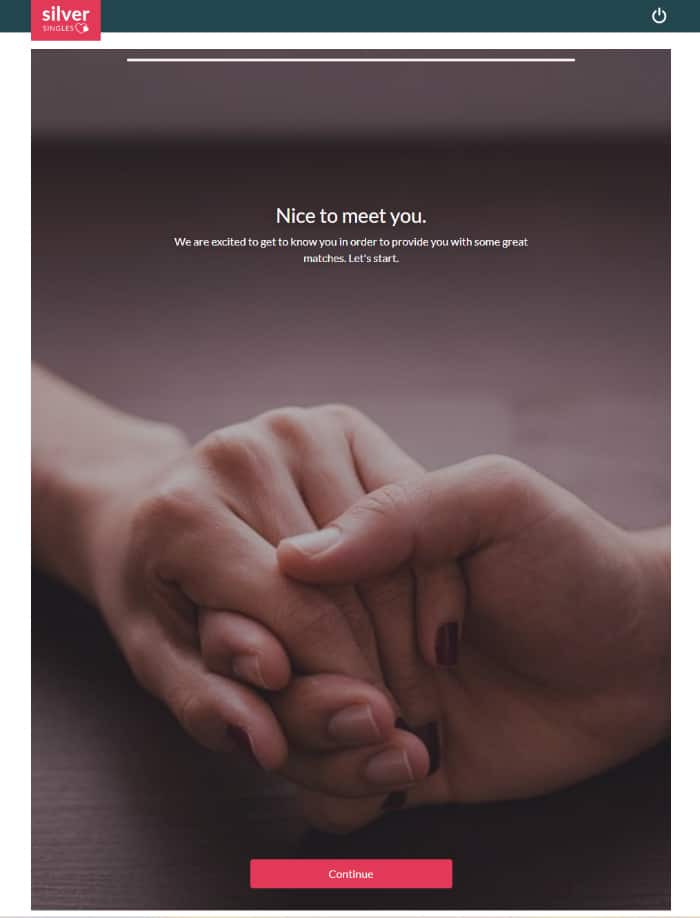 1. This is going to be the first image you see when you click on the Sign-Up button. You will want to click on Continue to proceed.
2. On the next few screens, you will be asked some basic questions. They are going to be asking for your sex as well as what kind of partner you are looking for. Once you submit your answer, you will automatically be taken to the next question.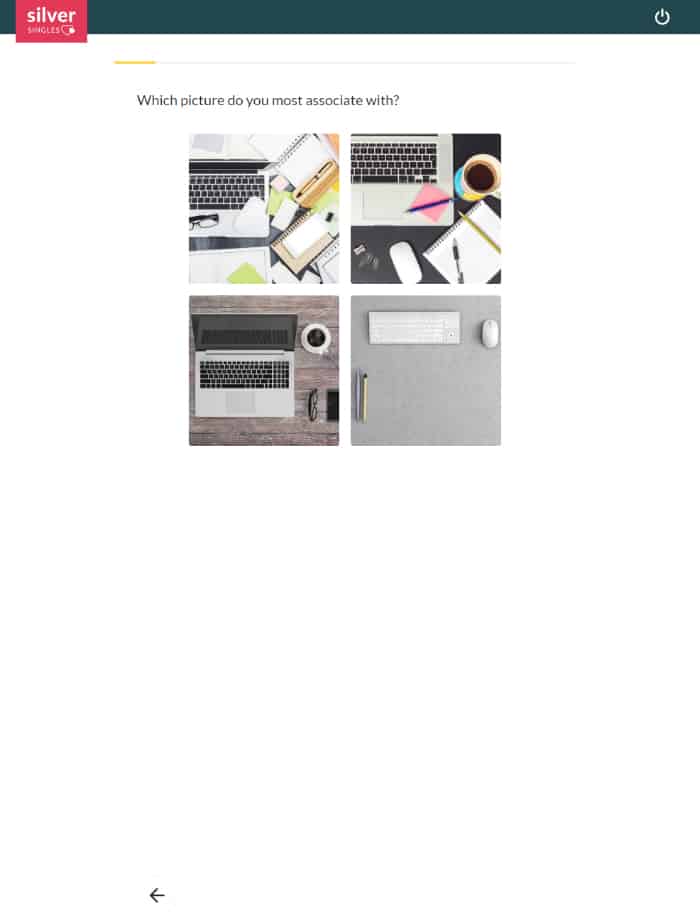 3. You will then be launched into the SilverSingles questionnaire, and this is where you will spend the bulk of the sign-up process. It is going to be a long series of personal questions, perhaps anywhere from 25 to 45.
Have no fear; it is definitely not boring! There are a lot of questions that we ran into that really made us think and that helped to keep the sign-up process interesting for us!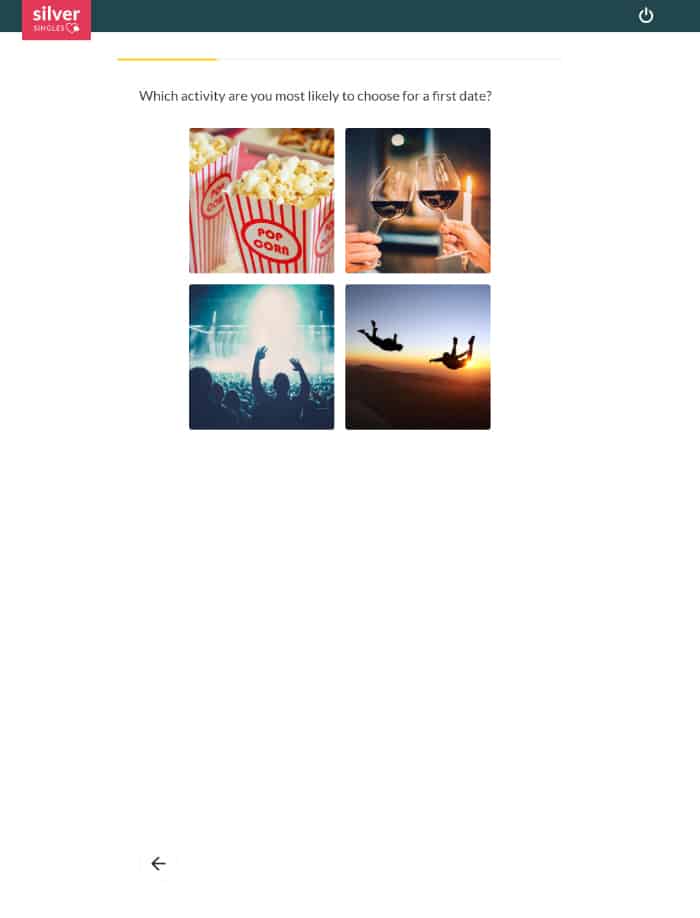 4. There are a lot of questions that came without visuals but we wanted to draw your attention to a few examples of these. The questionnaire is broken up pretty well, going back and forth between basic questions and questions that used interesting visuals to gauge personal preferences or tastes.
5. Once you have completed the questionnaire, you will get this big, beautiful image of a couple enjoying a relaxing evening as if they just came off a hard day's work. But the work is not done quite yet for you. Click continue to get to the final leg of sign-up!
6. You will be asked to submit a photo for your profile. You can opt to skip it for the time, but you can also add a photo right away, be it from your PC, social media, or Google Drive.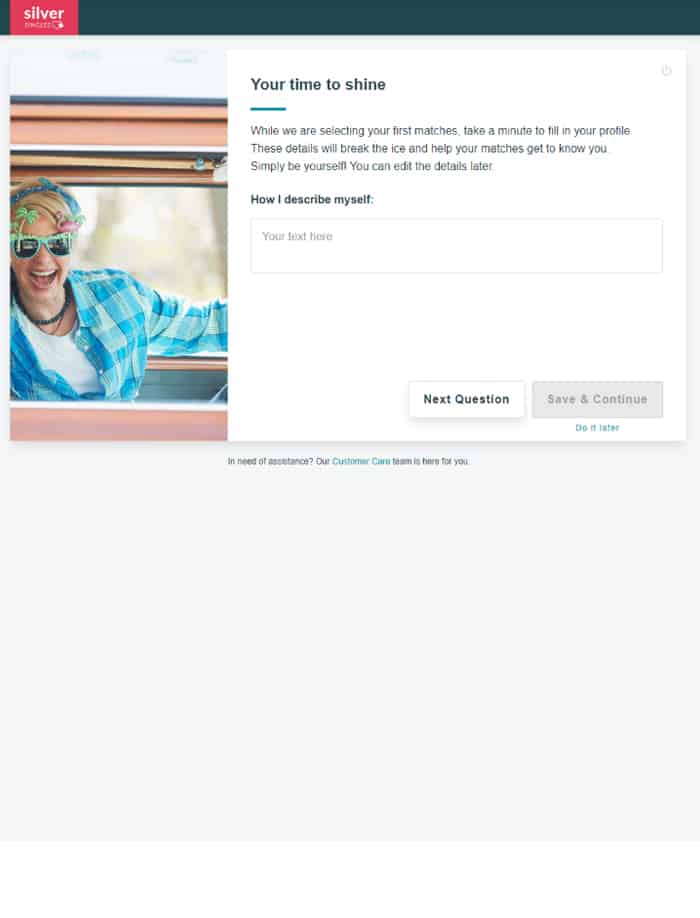 7. Now we get to the final portion of the sign-up process, and this is where you will be asked specific questions and you have the opportunity to do a written response. There might be about 8 to 10 of these and you can make them as long or as short as you want!
8. Once you have filled out all the written-response questions, you will be taken to the page where you can choose a membership plan. Select one that best fits your needs and budget and then hit the Continue button.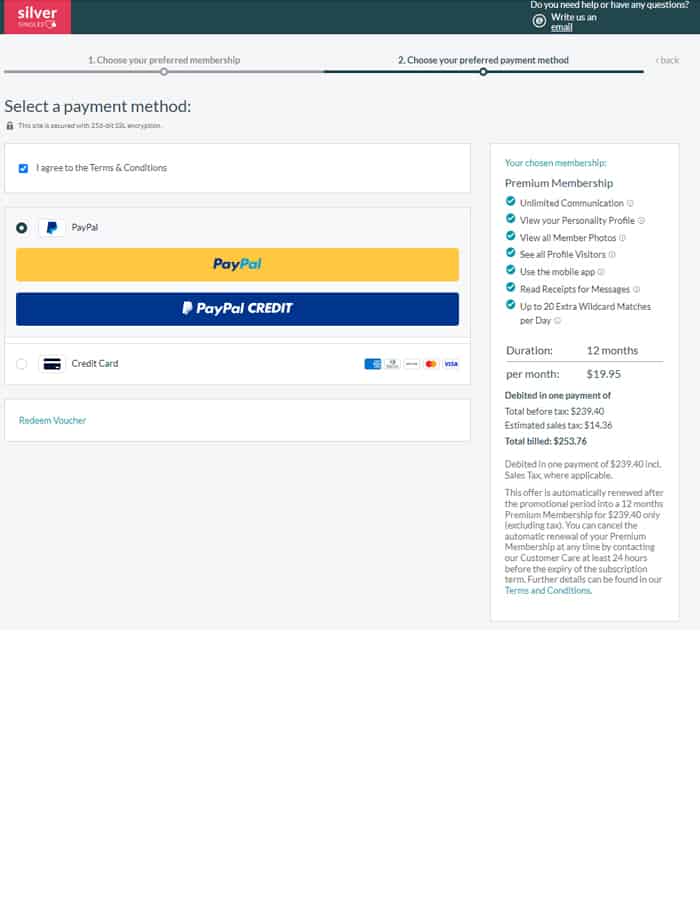 9. The next screen is where you will firm up payment for the plan. Just remember that all plans are paid in one lump sum on one day. Be sure you have the funds to pay for everything right up front. There are no payment plans at SilverSingles.
And that is about it! Once you have paid for your SilverSingles membership, you are free to use all the exciting features the app has to offer, and you can begin looking for older singles!
As we said earlier, this process should only take about 15 minutes. But if you do not want to rush through and put some careful thought and consideration into how to craft your profile, we could see it possibly taking 20 minutes to half an hour.
All in all, we felt that the sign-up process was well-constructed and thorough as it covered a lot of relevant topics! It might be a tad long, but it is well worth the time because it is helping the user to create a fleshed-out, quality online dating app profile.
SilverSingles Customer Service
In conducting SilverSingles reviews for 2022, we found their customer care team to be helpful, informative, professional, and friendly. There are also several ways to contact SilverSingles if you have any questions or need assistance. Check out the table below for a full rundown of contact methods.
Unfortunately, SilverSingles has yet to include a 24/7 customer service hotline or a live chat feature for their members to experience around-the-clock support. This is a feature that we would love to see added on at some point in the future!
Contact Method
Details
Toll-Free Helpline
(001) 800 942 5989
Monday-Friday 8am-5pm (MT)
Fax
+1 (646) 760-2453
+49 (30) 868 000 311
Troubleshooting Page FAQ Center
This page is a great resource for members as it allows them to bypass phone or email assistance and instead walks them through common problems or issues. SilverSingles has dealt with a lot of customer service concerns and requests since 2002 and they have been able to pinpoint a lot of frequent issues and commonplace problems that customers might experience.
And they have boiled these down into their troubleshooting page and offer it as a resource for customers who want to solve problems and issues on their own!
There are links to specific questions like "how do I manage my email notifications?" or "how do I cancel my premium subscription?" SilverSingles members do not even have to pick up a phone or reach out to customer service. Using the troubleshooting page and FAQ center, they can work their way through the problem on their own if they so choose!
Email
info@silversingles.com
Contact Form
SilverSingles has included a generic contact for that allows you to include a subject line, provide your email address to the site, send messages, and attach any sort of files that might be applicable, be they Word files or photos.
A customer care member at SilverSingles will respond to your message by sending you an email within a 24-hour timeframe.
Additional Contact Information
While there is a US office, SilverSingle's home office is located in Germany. Just be mindful of the time zone differences if you need to contact the home office for anything.
Corporate Offices (Germany)
Spark Networks Services GmbH
Kohlfurter Strasse 41/43
Berlin, Schleswig-Holstein 10999
SilverSingles United States
Spark Networks Services GmbH
3300 N. Ashton Blvd, Suite 240
Lehi, UT 84043
SilverSingles Reviews From Real Users
There is only so much we could capture in our SilverSingles.com review based on our experiences of simply testing out the site but not doing so as an older single who is actually looking for other older singles. This is why we decided to hit the Web and get some feedback from the users themselves! We made a point of including as many comments as we could from this year.
A lot of SilverSingles reviews would probably show only the best reviews of SilverSingles from online users to cast the site in the brightest light possible. Instead, we have chosen to go through and reveal some good and bad reviews to give you a fully formed idea of what many different users have experienced in their journeys on the app.
Is SilverSingles a legit dating application? Let's take a look.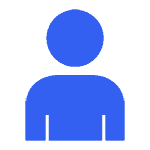 Thomas Sikes
March 25, 2022
"You can definitely find what you're looking for on this app. Plenty of ways to do so, which is good. However, the number and frequency of encounters with bots on this app is almost unbearable. I get 30+ smiles a day from bots, and from the phone app there's no way to delete the messages without opening the bot profile and deleting the match, which encourages more bots to get into your messages...you can't get ahead of it. And there's no one to contact to complain to. Almost not worth it."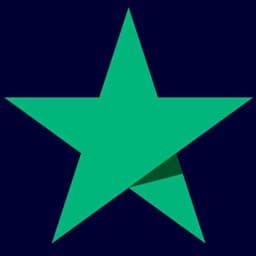 Penny
August 11, 2022
"I have met 3 men on this site that I like. Met one that I especially like. Have had lunch with him several times. Like the fact that this Co. is easily accessible."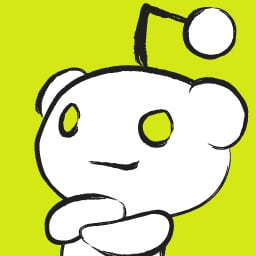 CloserToTheSuninAz
June 2022
"Marginal success at best. No better no worse than all the rest. Beware of scammers. Oh and it's related to "Elite Singles", so they cross-pollinate the singles so no need to join both."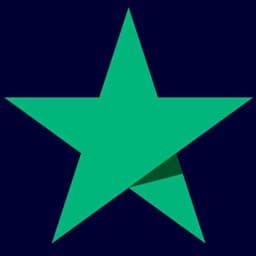 Tina Olsen
August 7, 2022
"5 plus stars!!! This company was very understanding of my circumstances and kept in communication with me until everything was settled, meaning a refund being I was within the 5 days of signing up. I had informed them my bank had yet to refund my account. They immediately took care of it and the credit was applied all washed out as if nothing was ever charged! I consider them to be honest and upstanding to their Word as well as the Rules of SilverSingles. You and your funds are safe with Silver Singles!"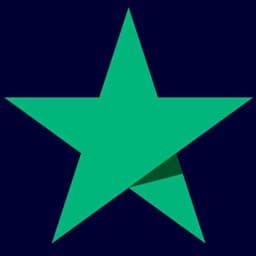 Nugget H
March 22, 2022
"The customer service is excellent. I received a very helpful response to my query well within 24 hours. (However, the site doesn't suit me as I only wish to meet very locally.)"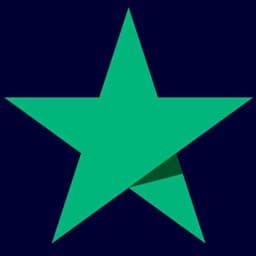 JC
June 27, 2022
"I think a lot of the complaints on here are from people not paying. Sadly you have to pay for their premium subscription to get the proper photos and functionality. And I found that OK on the whole and didn't get all the scammers others have mentioned. And I did meet some nice genuine people. Though you do get a lot of recommendations from miles away as others have mentioned.
My biggest gripe however is them taking more subscription money from me despite me canceling. I've had to call my credit card company to put a stop to it. This is theft and it has made me really angry. So be really careful. That said, so long as you're prepared to pay and check they don't steal from you after you cancel then this site works as well as any of them in my view."
Best Alternatives to SilverSingles
If you have decided that you might want to give another dating app a try, we totally understand that! You definitely want to choose one that is best suited for your purposes and your needs. That is why we have assembled what we believe are the next best dating apps to be used if you are an older customer and you want to find singles who are looking for serious relationships or love.
| Dating App | Best For | More Info |
| --- | --- | --- |
| eHarmony | Singles of all ages to find love, serious relationships, and long-term commitments | eHarmony Review |
| OurTime | Finding singles over the age of 50 who want serious relationships or casual dates | OurTime Review |
| Christian Mingle | Finding singles over the age of 50 who want serious relationships or casual dates | Christian Mingle Review |
| Match.com | Finding a wide variety of different singles who could want something serious | Match.com Review |
| Elite Singles | Singles looking for short-term or long-term relationships | Elite Singles Review |