Full Review of Zoosk Dating App 2023
Zoosk is one of the most popular dating apps in the world, available in over 80 countries and 25 different languages. The online dating service was launched in 2007 and has grown into the premier brand in the massive Sparks Network – which includes apps like Christian Mingle and Elite Singles.
Our Zoosk review will teach you everything you need to know about the online dating app, take you through the entire sign-up process, and share a wide range of customer experiences. We'll also give detailed advice on creating your profile to ensure maximum exposure.
Finally, we'll discuss each of Zoosk's power-up and booster features, designed to help get even more eyes on your profile and answer a handful of frequently asked questions. By the time you're done on this page, you'll be able to answer definitively whether Zoosk is the dating service for you! Maybe you'll be the next addition to their lengthy list of "Success Stories."
While conducting this Zoosk dating app review it became abundantly clear why it's one of the most long-lasting and popular dating services on the market. The community consists of millions of users all over the planet and offers tons of creative fun ways to engage with each other.
What Zoosk does best is develop ways to "gamify" online dating — encouraging more interaction and enhancing the overall member experience.
The more active you are on the Zoosk online dating app, the more visible your profile becomes to other users. You'll receive more profile views, more messages, and more general attention, boosting your popularity.
| Category | Score |
| --- | --- |
| Features | 3.5 |
| Ease of Use | 4.7 |
| Match Quality | 2.5 |
| Cost | 4.3 |
| Active User Base | 2.7 |
You'll see links to purchase "coins" which can be used to boost your profile or activate other helpful enhancements.
For example, the virtual currency system gives readers unique ways to reach out to each other or send "gifts" to grab their attention.
Then there's the "popularity" system that shows you how many Zoosk members are checking out your profile, for how long, and what you can do to improve those numbers.
Of course, the vast majority of the best Zoosk dating features are only available to paying subscribers. Luckily, our review of Zoosk.com found that this dating apps prices are cheaper than their closest competitors
Another plus is that, unlike other top-tier dating apps, creating a Zoosk profile takes almost no time at all. In fact, you'll only need about five minutes to set up your free account before you're browsing singles in your area.
Speaking of which, the website and app designs are both beautiful. On your home page, you'll see a large, bright picture of one of your Zoosk matches, along with their basic profile information. From there, you can send them a like or smile, send a quick message, or swipe through to the next person. The layout is flawless and extremely convenient to use.
One of our favorite discoveries while reviewing the Zoosk dating app is the flexibility the app offers its users checking out potential future partners. Rather than limiting you to matches chosen by the service, you can use the search function to set any parameters you wish and browse the userbase for yourself.
In addition to the Search option available via the menu running along the left side of the page, you'll find links to features, such as:
The Carousel
Online Now (users who are)
Messages
Connections

Views
SmartPick
Great Dates
Settings
"One of the most important concerns of online daters is going out with someone who doesn't really resemble their profile picture," Zoosk's co-founder said in a statement. "By innovating a system for our members to validate the accuracy of existing profile photos, we believe we can create better first-date experiences that will lead to lasting relationships."
Very few dating apps implement measures to deal with inaccurate photos, so this feature scores major points in our review of Zoosk.
Zoosk mostly caters to a younger demographic — approximately 75 percent of the app's users are under the age of 35. However, singles of any age are welcome to sign up.
Unlike other paid dating services, Zoosk does not limit the types of relationships it seeks to create. The service may be used by straight, bi, and homosexual singles looking for anything from friendship to casual hookups to lasting long-term relationships.
For bisexual subscribers, Zoosk will provide a second profile for free since you can only choose one gender preference per profile. That way, you'll have one account for your women's matches and another for men.
In order to properly conduct our Zoosk dating app review, our experts underwent the entire membership process, from creating an account to uploading pictures and upgrading our membership. Then, we filled out the basic info and answered some "About Me" questions until our profile was 100% complete.
Once the account was all set up, we bought Zoosk coins, purchased some membership add-ons and boosters, and began interacting with other singles. Our reviewer even set up a date with one of them! So, this Zoosk review was written after receiving the full user experience.
All-in-all, we enjoyed our time on the Zoosk dating app. There were lots of intriguing matches and even more ways to communicate with them. Zoosk truly excels at offering features that make meeting new people a lot more fun.
Fact
Details
Site Name
Zoosk.com
Key Info
• 500,000+ paying subscribers
• Available in over 80 countries.
• 75% of Zoosk users are under the age of 35.
• Over 3 million messages are sent daily.

Cost of Membership
Zoosk prices start at $12.50
Sign Up Time
Profile creation takes roughly 5 minutes.
We often see dating app reviews offering readers free trials – this can be slightly misleading. There's a difference between setting up a free profile without upgrading one's membership and an actual "free trial."
With free trials, the user is given access to premium benefits for a short period of time after entering their payment information. After the trial, the subscription is automatically renewed into a paying membership and the customer is charged.
Zoosk isn't running any free trial promotions currently. Nevertheless, you can sign up and create your profile for free.
Unlike many other dating services, you can see other members' pictures and profiles without paying. Free users can even purchase Zoosk coins, which are redeemable for extra features, even if you still won't have access to all the app has to offer.
Compared to other top-ranked dating services, Zoosk is fairly cheap. They also offer affordable month-to-month options, so you're not asked to make too much of an investment upfront. At only $29.95 per month, Zoosk is roughly half the cost per month of leading competitors.
The monthly rate is significantly slashed if you choose the 3- or 6-month subscription options. If you choose a multi-month membership, the total cost is due at sign-up. They don't offer installment plans for the longer terms.
Perks of a Paid Subscription:
Unlimited messages
See the full profiles of who's viewed yours
Chat with your connections
Full access to SmartPicks
Great Dates
Paid subscribers unlock the ability to send unlimited messages, smiles, and likes to other subscribers, and see the profiles of people who have viewed them. They can also connect using SmartPick introductions or go on virtual Great Dates with other singles.
As you'll see in the following sections, Zoosk provides a wide range of upgrades to personalize your online dating experience. In addition to the features that come with a paid subscription, you can choose from a host of add-ons to further improve your interactions with other members.
Zoosk coins are a form of online currency made specifically for use on the dating app. They can be purchased and used by paid subscribers and free members alike. The coins may then be redeemed to boost your profile, unlock Carousel matches, or buy gifts for other users.
Of course, some features are only available to premium members with Zoosk coins. For example, you must be a subscriber to purchase message delivery confirmations – which makes sense, seeing as you need to be a member to send messages in the first place! 
So, keep that in mind before you use your coins to unlock a Carousel match. You'll still need to upgrade before you can communicate with them.
The primary uses for Zoosk coins are:
Boosting your profile – Boosts help you promote yourself to other members and increase your popularity much more quickly. The Boost feature highlights your profile and pushes it to the top of people's search results. You'll also show up in more members' Carousel and your messages will be highlighted in your matches' inbox.
Go invisible – Zoosk coins can also make your profile less visible if you so choose. By going invisible, you can browse other members' profiles anonymously for 30 minutes – meaning they won't get a notification that you viewed their page.
Buying virtual gifts – Coins may be redeemed for virtual gifts for other users. For example, you can send someone a bouquet of digital roses. These gifts help you stand out from the crowd. They show an added level of interest that goes beyond sending the typical like, smile, or message.
Message delivery confirmations – One of the most useful features available for Zoosk coins is delivery confirmation for your sent messages. With this add-on, you'll be notified when a specific message has been opened by its recipient. That way, you'll know if your comment has been read, even if you've yet to receive a response.
Zoosk Dating App Features
Our Zoosk dating site review found that their app offers some of the best features in the industry – and lots of them! The most important features are included as part of the paid subscription. Here are the main benefits of upgrading your membership:
Beyond buying Zoosk coins and the added benefits of being a paid subscriber, you can also purchase subscription upgrades. These are add-ons to your monthly membership that give you extra abilities and more control over what other users see.
Customer Service Information
| User Base | Average Age of Members | Number of Active Members | Visits Per Month | Gender Ratio |
| --- | --- | --- | --- | --- |
| Straight, Gay, Lesbian, and Bisexual Singles | 25-34 years old | 50 million / 500,000 paid subscribers | 3.8 million | 48% Men | 52% Women |
If there's one area in which Zoosk is lacking, it's in their customer support section. There's no customer service hotline available to call, or even a contact page. However, the Zoosk Help section does provide links to a wide range of articles with answers to frequently asked questions. You'll also find a search bar to help you find the exact answer you need.
Here's a selection of customer support questions that can be answered in the Zoosk Help section:
I forgot my password. What should I do?
How do I block a member or report abuse?
How do I unblock someone?
How do I change my location?
How do I view and edit my profile?
How do I change my email address?
How can I get more messages and replies?
Why my picture was removed?
I think my Zoosk account has been hacked. What do I do?
How do I add or delete a photo?
Is there an option to keep my profile private or public?
How do I change my gender or sexual preference?
You'll also find the "Manage Your Account" section on the Zoosk Help page. There you can review and manage your subscription, set auto-reply messages, update payment methods, and change profile settings. You'll also find controls for which notifications you receive and a list of any members you've blocked.
Customer Service Pros and Cons
Pros

A substantial library of helpful articles.
Convenient Zoosk Help search function.
Full control over payment and subscription options.

Cons

No customer support hotline.
No ability to communicate with customer service agents.
Signing up with Zoosk is an extremely quick and painless process. It takes the least amount of time of all the dating apps we've reviewed. Just visit the website or download the Zoosk app on your mobile device.
1. Create a Zoosk Profile
New users start by filling out some basic information about themselves and their interests. You choose from a list of options regarding your gender and the gender for which you're looking for in a partner. Then you set your location and birth date, provide an email address, and create a password.
Once you've answered these general questions, you can read Zoosk's privacy policy and terms of use. Next, you're asked about additional lifestyle habits and relationship preferences.
Here are some examples from the introduction questionnaire:
Now it's time to upload some profile pictures. If you've linked your Zoosk profile to your Facebook account, you can choose any of the photo albums from the social media platform and transfer them over to your dating profile. Otherwise, you'll need to upload some pics from your phone or computer directly to the Zoosk website or app.
After you've selected a collection of photos that show multiple sides of your personality, it's time to pick a profile picture. This is the first impression you'll make, so it should be a recent photograph with a clear view of your face.
Once you've got the basics done, it's time to polish up your profile for maximum visibility. On your profile page, you'll find a list of tasks required to complete your profile. This list includes things like uploading pictures, which we've already done.
The most important section on this list is the "icebreakers." Here you'll find a handful of questions and writing prompts to help you better show your personality and tell other members who you are and what exactly you're looking for.
Three of the most popular icebreakers are My Story, Ideal Date, and Perfect Match.
The more of these questions you answer, the better your profile will be!
4. Import or Update Your Interests
The interest section is another way to improve your profile and ensure you and your matches have something in common. If you've linked your Facebook account to Zoosk, you can simply import your interests from there. Otherwise, you can go through the lists of interests provided by Zoosk and pick the ones that apply to you.
Verifying your account is a crucial step if you're seriously trying to date on Zoosk. By verifying your phone number and/or connecting your Facebook and Twitter accounts, you can prove that you are who you say that you are. That way, potential matches can be confident that your profile is not a bot or scammer.
6. Buy Add-On and Subscription Upgrades
You're all set up and your profile is complete! All that's left to do now is upgrade your subscription and add on any additional features you may want. Maybe buy some Zoosk coins to boost your profile for a bit – get some early activity going!
Then, take a look at the singles in your area and start communicating with them. Hopefully, you find love as quickly as it took to set up this profile!
What People Are Saying About Zoosk
Now that you've read our Zoosk review, you probably want to see a few more opinions from recent users of the dating service. That's totally understandable – so, we've included a handful of customer reviews found at SiteJabber.com.
The Zoosk reviews included in this section make up a decent representation of the full range of feedback left on the site.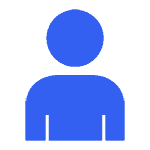 George M.
I found my True Love
It took a long time on Zoosk to finally find my true Love. She's amazing; good Luck to the rest of you all in the same search.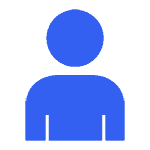 Bill S.
Too frustrating
The two biggest problems are 1) The "viewed me" feature constantly shows people viewing your profile, but they really aren't (I've been told this dozens of times and it is embarrassing to write it to someone who supposedly viewed you, and they don't know what you're talking about), and 2) most of the profiles you see are not paid members and therefore they never can see your messages. That's just a way to get you to pony up for more features.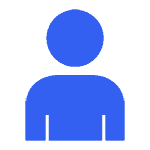 Kathie W.
Found my forever
To be honest it was hard to want to date during this Covid 19. But I finally gave in and agreed to a Take out Date. Through texting. We never even talked to each other. And he showed up with a dozen of long stemmed Roses. I was blown away by him right away. Tall and so handsome. He was nothing but smiles and compliments. We are so much alike. Have lots in common. I do believe things happen for a reason. And I am so happy to have found Ernie on this site.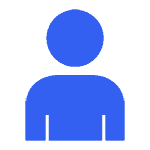 Samia T.
Good
One of the good ones, but still be cautious. Thank God I finally got lucky and met a wonderful man.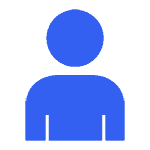 Carl O.
New beginning
If you're out to find their one and only your final soulmate you have to put an effort into it don't be quick add judging others and how they look inside them that's where you're going to find the true person give it time take this time you have a part to truly know one another before you make that final step I did it I found the woman I want so much in common more and more we talk we find out that from my childhood to our marriages tell now we have so much in common and so much growth we're looking for give it time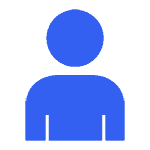 Tiffanie A.
Great site
I really liked what this site had to offer as far as the safety measures that they take. I was able to look for exactly what I wanted and although it took some time, I believe I have found the man of my dreams. I have tried other dating sites and didn't like what they had to offer. You could see who was looking at you, and if somebody was a creep, you could report and block them. Finally, the right guy said hi, and we have both found the one 🙂 <3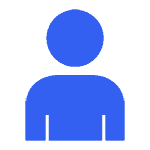 Christine B.
To Zoosk or not to.
I feel from my experience Zoosk@ https://www.zoosk.com/ Zoosk.com is full of players and no one comes across as serious on Zoosk in looking for a real relationship. What do we expect for free? Sometimes we get what we pay for. I recommend trying a paid option to see if your chances improve in having better luck with chemistry in finding a soulmate or partner if that is what you want.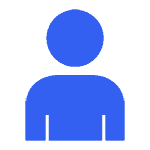 Tina S.
Great way to meet!
Zoosk is a great way to meet new friends! I'm hoping that the 2 men I've met will possibly be one of my future husbands!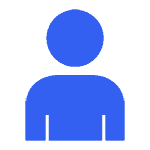 Shiloh B.
Don't give up...
After a long search, I finally met a man on Zoosk who turned out to be exactly what I never thought I'd find. I had really just given up and was beginning completely skeptical and then had a great first date, and then another, and another, and another. We are making future plans together and neither one of us can believe how we got so lucky!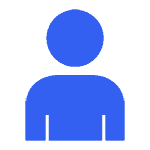 Dianne B.
Let's meet
Fun access to dating! Variety of potential partners presented on an easy, flowing website. Would like the option to place a video amongst the photos.
If Zoosk doesn't provide the dating service you're looking for, here are some of the other dating apps we've reviewed that may better match your needs: