In 2023, Indian singles are living all across the globe, so Indian dating apps have really grown in popularity. Sure, many hail from traditional families and are looking for serious relationships or to be married. Still, plenty of Indians are all about the casual dating scene as well. Some are interested in dating singles who share the same education level or taste for the finer things in life. Some Indian singles might simply be looking for a soulmate with whom to share a quiet life.  
When it comes to the best Indian dating apps, we recommend the most secure and trusted platforms! Check out our reviews and find serious relationships, romance, or true love with Indian singles! They have a lot of active users, robust dating pools, reasonable membership pricing, terrific search filters, and the ability to be used in multiple countries.
5 Best Indian Dating Apps
Are you looking to learn more about the best Indian dating apps in 2023? Our team of experts has thoroughly researched each one and the recommendations you'll find below are the safest and most trusted options currently out there.
#1: eHarmony - Best for Compatible, Serious Relationships
Best For: finding Indian singles who want serious, compatible relationships
Active Members: 16+ million
Gender Ratio: 48% men and 52% women
Membership Cost: $35.90-65.90/month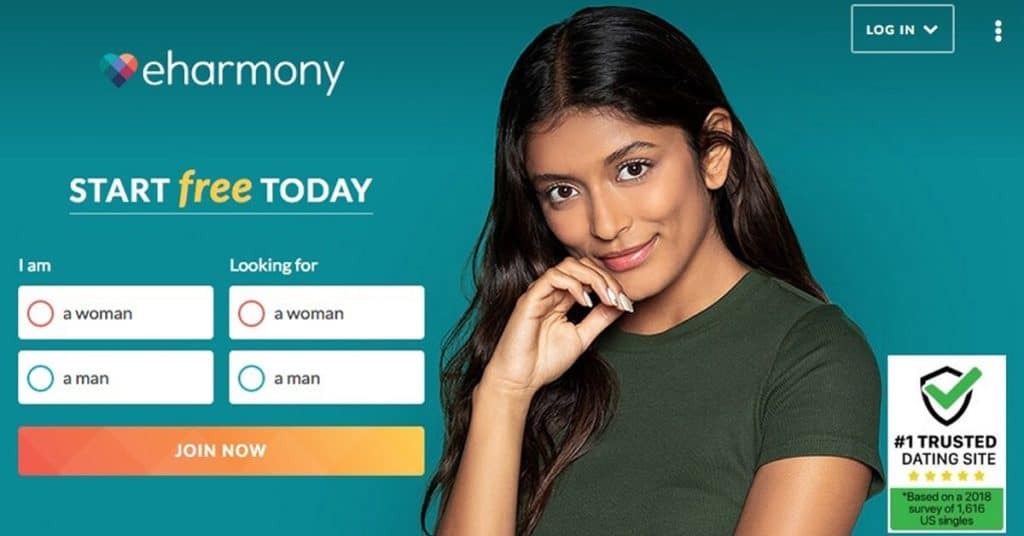 There are several reasons that eHarmony is our number one pick for the best Indian dating apps: a large dating pool of over 16 million active members, search filters that allow you to find singles based on country of origin, distance, level or income, and education, and, of course, its emphasis on compatible relationships with its patented 32 Dimensions of Compatibility testing. 
Not only will eHarmony connect you with compatible matches based on your personality, but they'll also cater to matching you around factors like personal beliefs and values! It doesn't matter if you're looking for Indian singles near you or abroad; eHarmony and its immense pool of members will ensure that you will find true love with the best Indian singles the online dating market has to offer! 
#2: IndianCupid - Best for Indian Marriages
Best For: finding Indian singles who desire serious relationships resulting in marriage
Active Members: 1,000 (45,000 total users worldwide)
Gender Ratio: 65% men to 35% women
Membership Cost: $17.73-69.98/month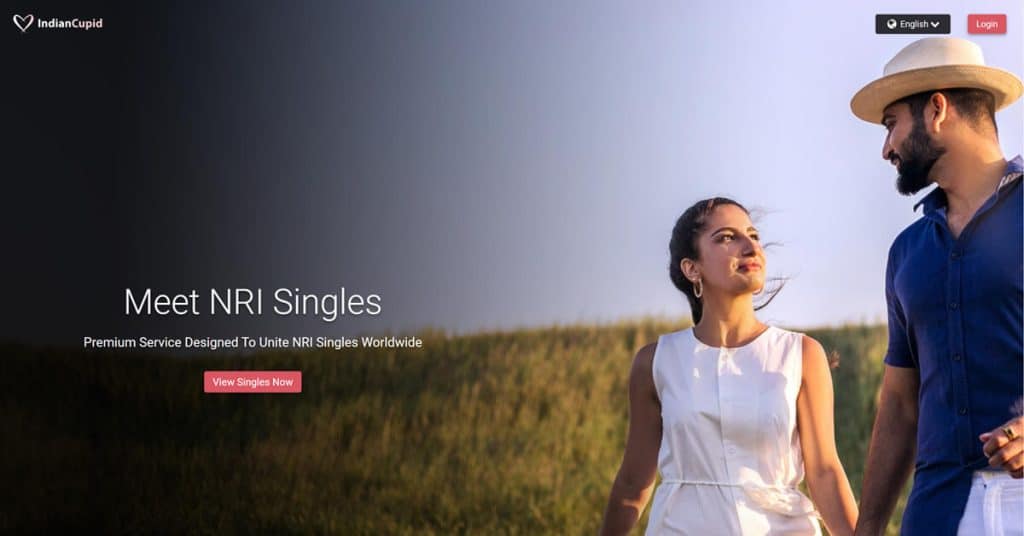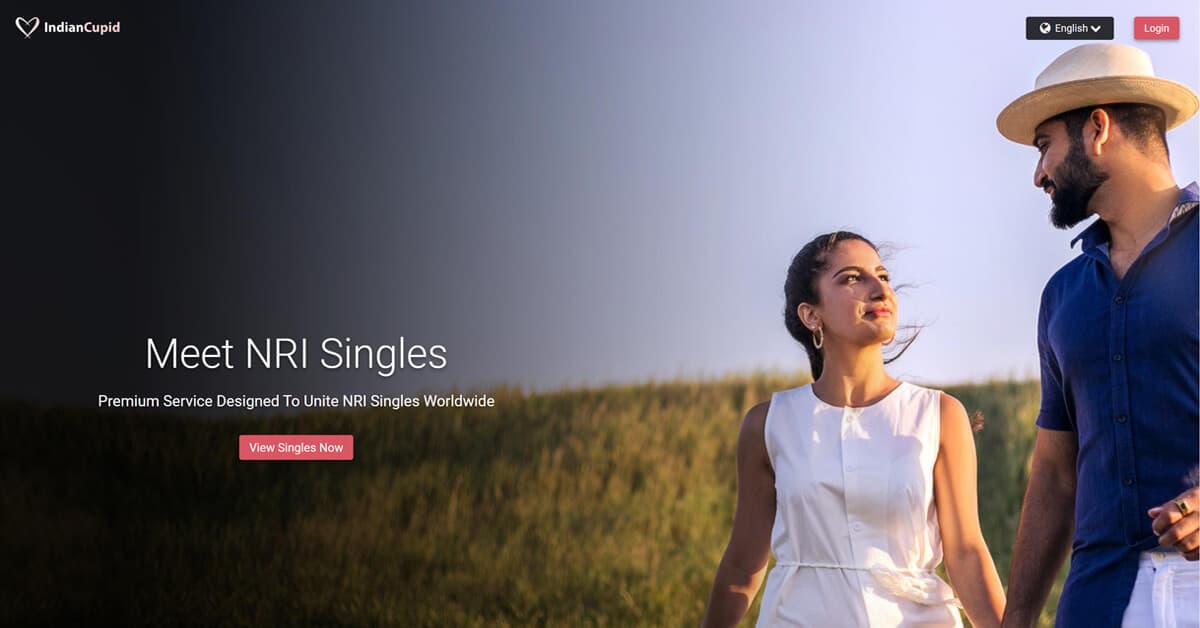 IndianCupid is much smaller than eHarmony; its number of genuinely active members is only around 1,000 singles. However, this is a niche Indian dating app and, overall, or second pick for the best in Indian singles dating online!
And that's because you're guaranteed to find Indian singles or singles from other cultures interested in dating them. IndianCupid focuses on serious relationships that will lead toward marriage and commitment.
IndianCupid also offers super-affordable pricing and a great line of features (including message translators and unlimited communications). It's actually an excellent platform for female singles due to the gender breakdown of 65% men to 35% women. It's the best option for women looking to find their marriage partner or soulmate in a smaller, niche dating platform. 
#3: Elite Singles - Best for Professional, Highly Educated Indian Singles
Best For: finding Indian singles who are highly educated and successful 
Active Members: 2+ million
Gender Ratio: 44% men and 56% women
Membership Cost: $19.95-37.95/month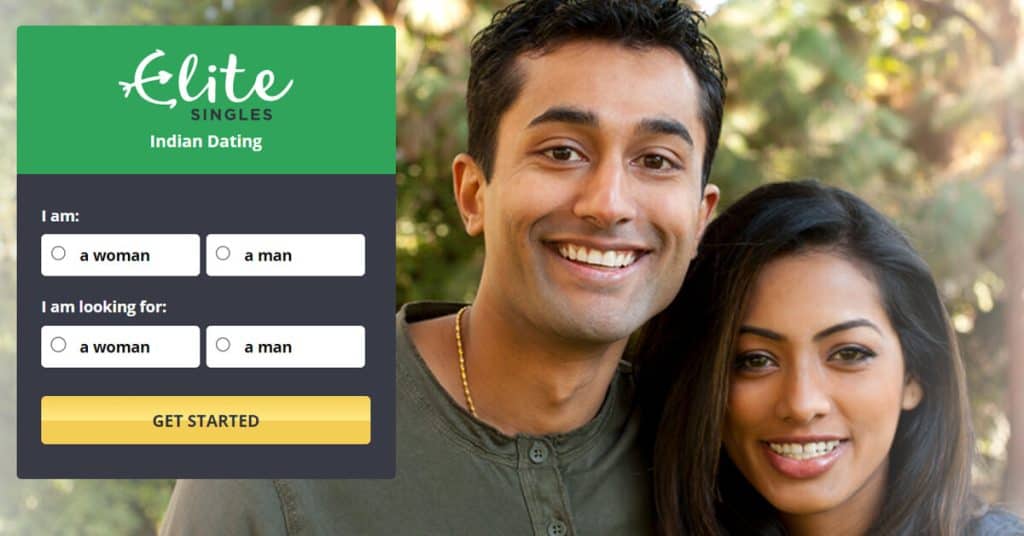 Maybe you're looking for Indian singles who enjoy the finer things in life, are well-educated, and conduct themselves with seriousness and professionalism. Elite Singles is a great dating app in general for finding highly educated, successful singles.
They also have a ton of great search filters that can allow you to find Indian singles. Searches can be performed based on filters for ethnicity, religion, distance, location, and appearance. 
Over 85% of the users at Elite Singles have completed a form of higher education, and many work in high-paying careers like medicine, law, and business. Most who use this platform are in the market for serious commitments and deep connections. And since many Indian singles are looking for serious relationships in the first place, this makes Elite Singles a great fit yet again. 
#4: Match.com - Get Quality Matches with Indian Singles
Best For: finding suitable, compatible matches with Indian singles 
Active Members: 8+ million (3 million daily logins)
Gender Ratio: 49% men and 51% women
Membership Cost: $18.99-34.99/month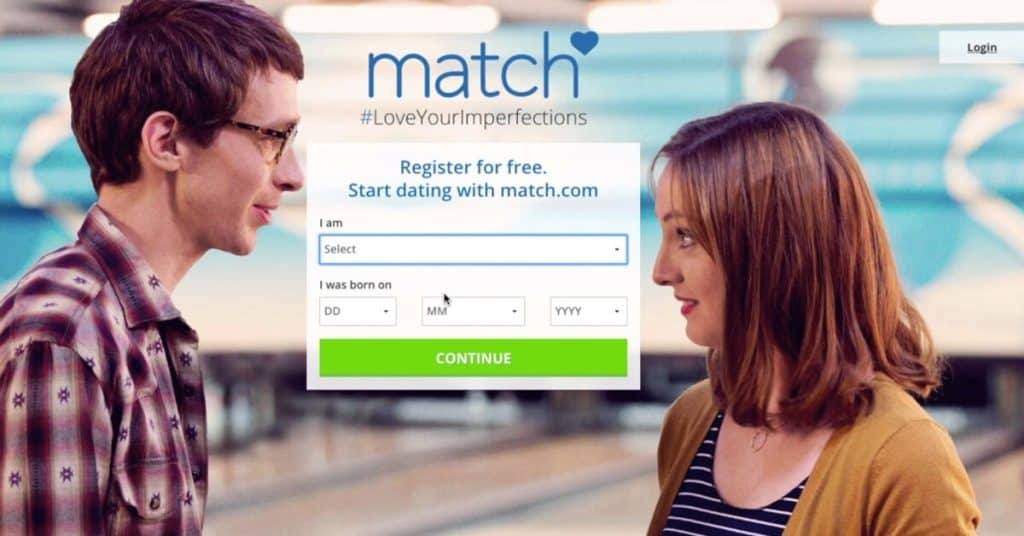 Match.com has a straightforward matchmaking system using basic personality testing, dating preferences, and location to form matches well-suited for either serious or casual relationships. It's a great dating app for singles open to any kind of relationship and looking for a quality match with compatible personalities. 
There's a stereotype that Indian singles date with the sole endgame of being married, and marriages are arranged by the family. But the reality is that there are many Indian singles out there who want to do the casual dating thing, jumping from partner to partner! We offer Match.com as the dating app of choice for Indian singles who might not come from super traditional families.
#5: Aisle - Best for Long-Term, Committed Relationships
Best For: Indian singles looking for long-term commitments or marriage 
Active Members: 2.5 million (500,000 active each week)
Gender Ratio: 75% men to 25% women
Membership Cost: 916.50-2,499.00 INR/month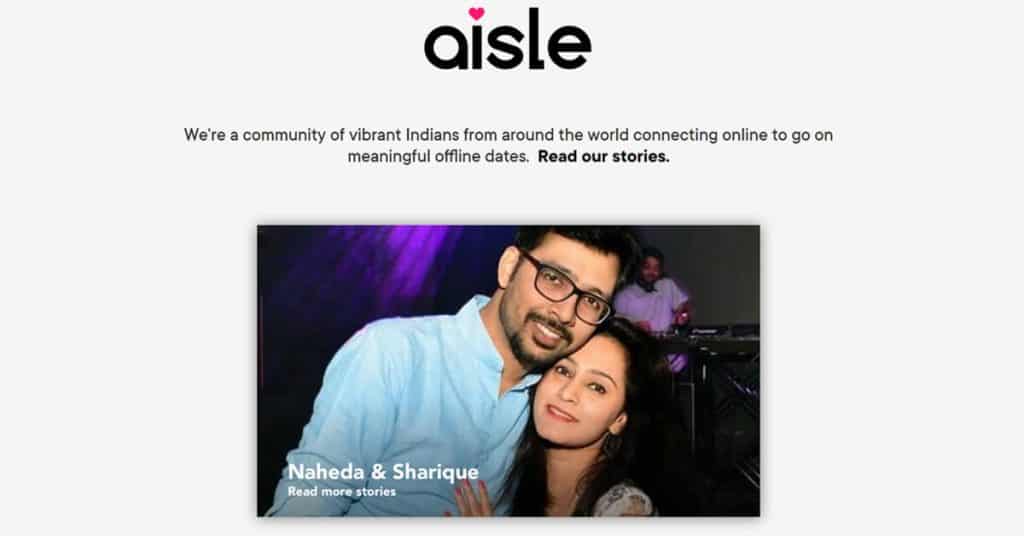 This is our best recommendation for a niche Indian dating app focused on fostering serious relationships that result in marriage. Aisle was designed as a platform that blends the fun aspects of casual dating apps with the weightier, more conservative elements that go into Indian wedding traditions.
Something we really enjoy about Aisle is that they have over 2 million members (and 500,000 active each week), which rivals the size of mainstreaming dating apps like Elite Singles. 
This is a great dating app for women considering that they only make up 25% of the total user base at Aisle! And because of this fact, Aisle does a great job of ensuring that its female members are not bombarded with unsolicited messages on the app. Are you ready for this one? Female members are the only ones on Aisle that can send the first message! 
| Reason | Details |
| --- | --- |
| Reviews Are Done Using an Unbiased Rating Process | Our rating process for dating app reviews is always done by evaluating the good and the bad that comes with each platform. We strive for honest reviews, so we look at the pros and cons of each Indian dating app, along with membership costs, features, ease of use, active members, and daily matching processes. |
| Our Writers Try Out These Dating Apps Before Doing Reviews | We have our writers create their own free trial account at each dating app to craft a review rooted in firsthand experience. Writers will register an account, create a profile for free, adjust their search filters or dating preferences, and then see what kind of singles are using the platform. It's all to deliver an accurate review and assessment of any product we cover. |
| All Review Information is Kept Up To Date | You know that you're always getting accurate info with our reviews! Once the reviews have been written, our writers diligently review the content and update any changes that might occur regarding membership pricing or app features. We ensure that all information in our content is in line with any changes in the market. |
| We Review the Best Apps for Indian Singles Dating | We always recommend the best and most popular platforms to ensure results! The last thing we want is to waste your time with a dating app that gets you nowhere when it comes to finding Indian singles. That's why several of our recommendations are mainstream dating apps, while some are more niche Indian dating apps. |
| You'll Always Find Links to Free Trials | We never want you to feel pressure to join any one Indian dating app until you're absolutely sure it's the right one for you. We always include links to free trials in our content, so readers can try out the app or platform free of charge and see if it'll be a good fit. |
Why These Are the Best Dating Apps for Indian Singles
If there's anything else you want to know about Indian dating apps, you might find it here in our FAQ section. We feature some of the most common and popular questions from our readers and customers about dating apps for Indian singles.