Looking for the best dating apps for single parents in 2023? DatingApps.com have the perfect recommendations for you to meet single dads and moms on your busy schedule! Being a single parent is a challenging task, and you can often find yourself hard-pressed to find the time to meet someone. On top of that, there may not be anyone in your local area that interests you.
That is where our favorite dating apps for single parents come in! They will provide you with the time and convenience to search in the midst of a hectic calendar. And they will widen the options in your dating pool to ensure you find a good match!
5 Best Single Parent Dating Apps
Our team has independently researched all products and services that we have listed on this page. If you sign up or purchase through our links, we may receive a commission. See how it works.
About Our Rating and Review Process

We utilize in-house dating experts to investigate each dating app thoroughly and then rank them on a variety of criteria, including the quality of their matches, the ease with which new users can sign up, the effectiveness and value of their features, the security of their data, the safety of users, and the affordability of their membership prices.
Reviews of the Top 5 Single Parents Dating Apps
Of the dating apps we recommend for single parents, there is not one that truly stands out as the best. What we have here are five extraordinary dating sites that each offer something unique to the user. It is really a matter of you deciding for yourself which sites offer the features and services you need to succeed in your journey. We are all about helping you find a dating app that makes sense for your needs!
#1: eHarmony​
User Base: All singles
Paid Subscription: Yes
Free Trial: Yes, limited
Subscription Price: Starting at $35.90 a month
Active Members: 16 million
Monthly Users: 10 million
Gender Ratio: 51% men and 49% women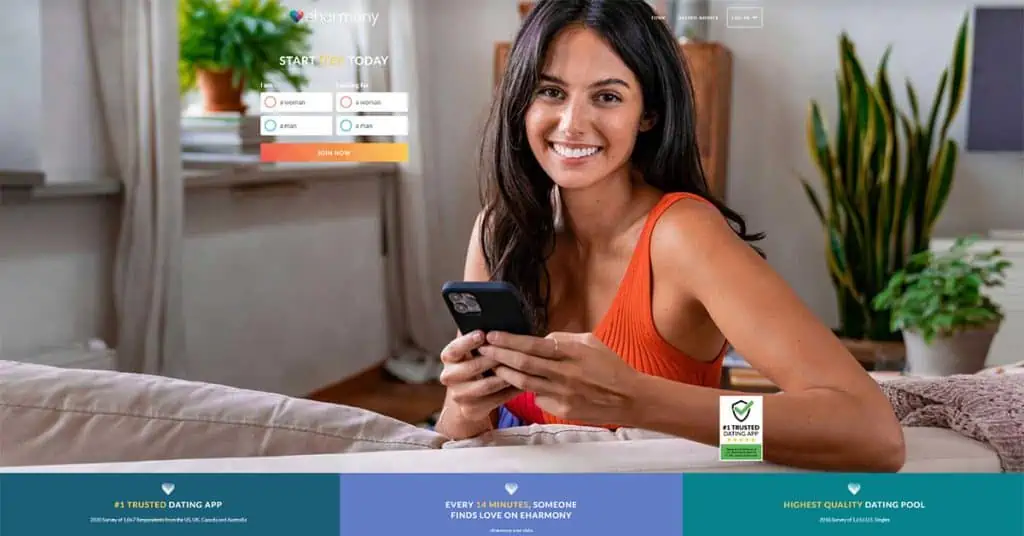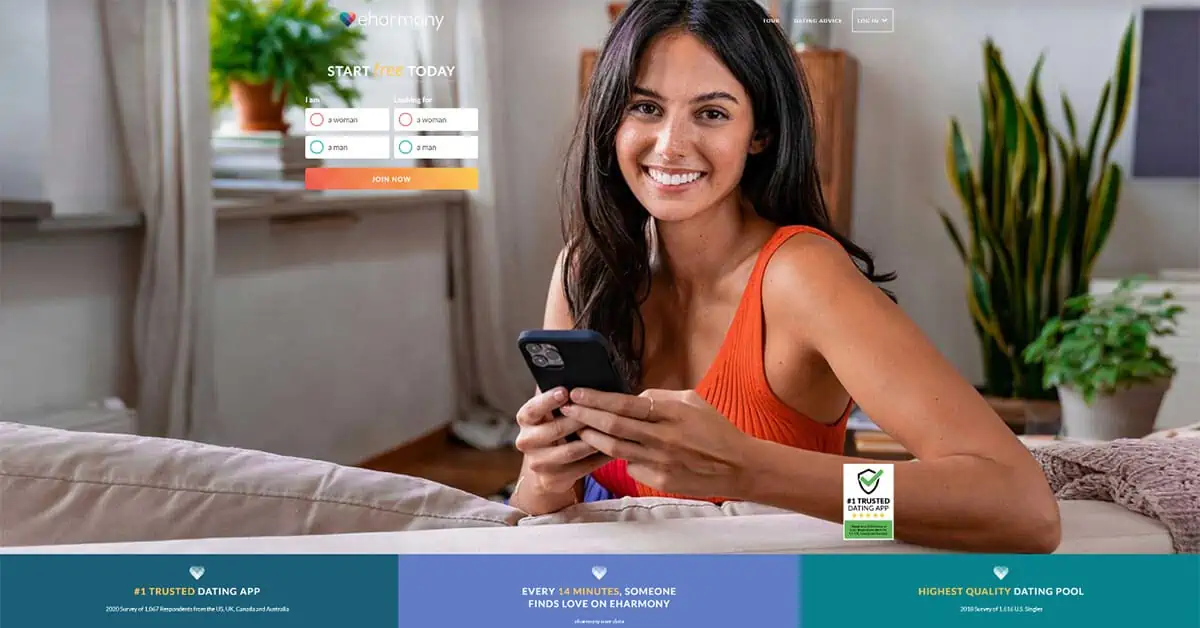 eHarmony recognizes the difficulties of being a single parent. This topic is covered in-depth on one of their pages! As a single parent, you have a lot on your plate between caring for your children, pursuing your professional goals, and networking with other single parents.
eHarmony is proud of its compatibility questions, which they say get to the root of exactly what it takes to be a single parent by asking things like "what defines you?" or "what motivates you?" "how do you organize your life?" "how do you communicate your thoughts and ideas to others?" We can't help but recommend eHarmony as one of the best single parent apps in 2023 since they are meticulous and thorough in their testing.
Premium Membership Features:
View Photos: When you upgrade to a paid membership, you'll have access to the profiles and pictures of potential matches that appear in your daily recommendations.
Unlimited Communications: You can start chatting with the people who appear in your daily match suggestions if you upgrade to a paid membership. You are no longer restricted to generic expressions like "smiles" or "compliments." You can really communicate with the people eHarmony thinks you'd want to meet!
See Who Viewed Your Profile: As a premium member, you are able to track who has been checking out your profile. Once you upgrade, you'll have far better access to information about app activity.
See Who Added You to Favorites: Discover which users have included you on their "Favorites" List.
Video Date: A premium membership includes "Video Dates" and the other perks listed above. Using Video Date, you can talk to and get to know potential dates in a face-to-face setting.
What If: You can broaden your dating pool outside of your usual dating field with this feature. Every day, eHarmony gives you 30 "wild card" potential matches. They're all single people who aren't exactly what you're looking for but who might be suitable for you!
---
#2: SingleParentMeet
User Base: All singles
Paid Subscription: Yes
Free Trial: Yes, limited
Subscription Price: Starting at $14.99 a month
Active Members: 410,000
Monthly Users: 77,000
Gender Ratio: 43% men and 57% women
Another fantastic option for single parents looking for love is this dating app. Matches are established based on the individual's profile data, dating preferences, and geography with the goal of bringing compatible single parents together.
Premium Membership Features:
Unlimited Messaging: Being the major method of communication on dating apps, it's no wonder that unlimited messaging is a preferred perk of premium membership. How do you strike to start a conversation with someone if you can't send them a message? This is a fantastic premium feature to any dating app since it helps members accomplish the site's primary aim–connection.
ConnectMe: This is a great safety measure since it ensures that members can only call or text other singles through the app. Single users can utilize this function to text or phone someone while maintaining the privacy of their personal contact information.
PromoteMe: Members can purchase more attention for their profiles by spending 20 tokens on the "PromoteMe" function. When other users of the dating app do searches that are relevant to you, your profile will be promoted to the top of the results list if you have subscribed to "PromoteMe."
Flirts: Similar to a "like" on Facebook, a "flirt" on this dating app is sent to a user in the hopes of piquing the interest of another single. There is no limit on the number of flirts you can send or receive, and you are able to view each one that a user has ever gotten.
Notify Me: Let's say there's a specific individual on SingleParentMeet you're interested in getting to know more about, but you want to ensure that you won't be offline if and when they reach out to you. For the price of 20 tokens, you will be alerted every time a certain user who has caught your eye logs in.
Virtual Gifts: You should always assume that a potential match has gotten hundreds of messages much like yours from other interested people before responding to yours. To guarantee that your message stands out from the many others the recipient receives, consider sending a virtual gift!
Tokens: Paying members also have the option to buy tokens. They can use them to upgrade their profiles on SingleParentMeet–virtual Gifts, NotifyMe, and PromoteMe are just a few of these additional features. There are three token bundle plans available to members: 25 Tokens: 99 cents (5 cents/token), 110 Tokens: $3.99 (5 cents/token) and 290 Tokens: $9.99 (4 cents/token.)
---
#3: Elite Singles​
User Base: All singles
Paid Subscription: Yes
Free Trial: Yes, limited
Subscription Price: Starting at $31.95 a month
Active Members: 13 million
Monthly Users: 2 million
Gender Ratio: 43% men and 57% women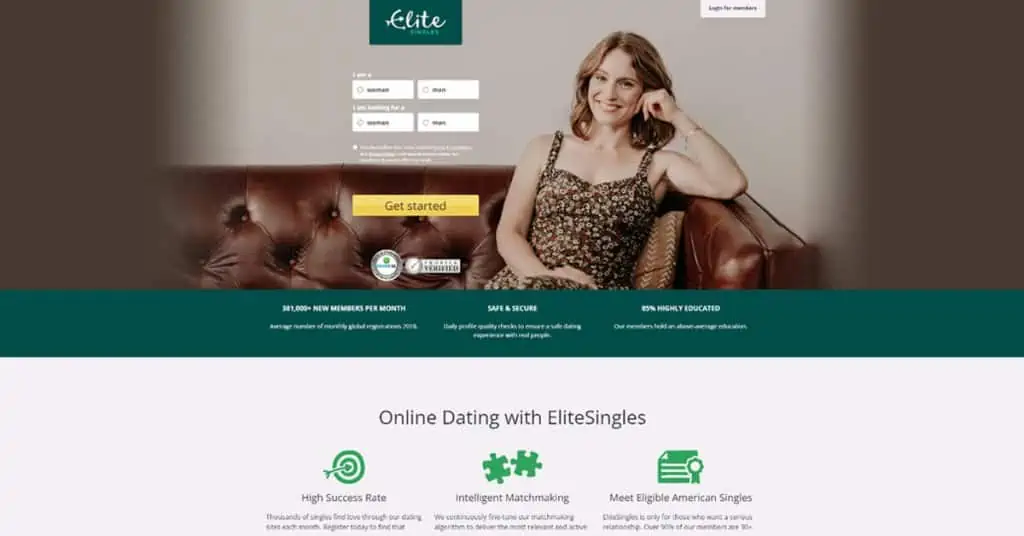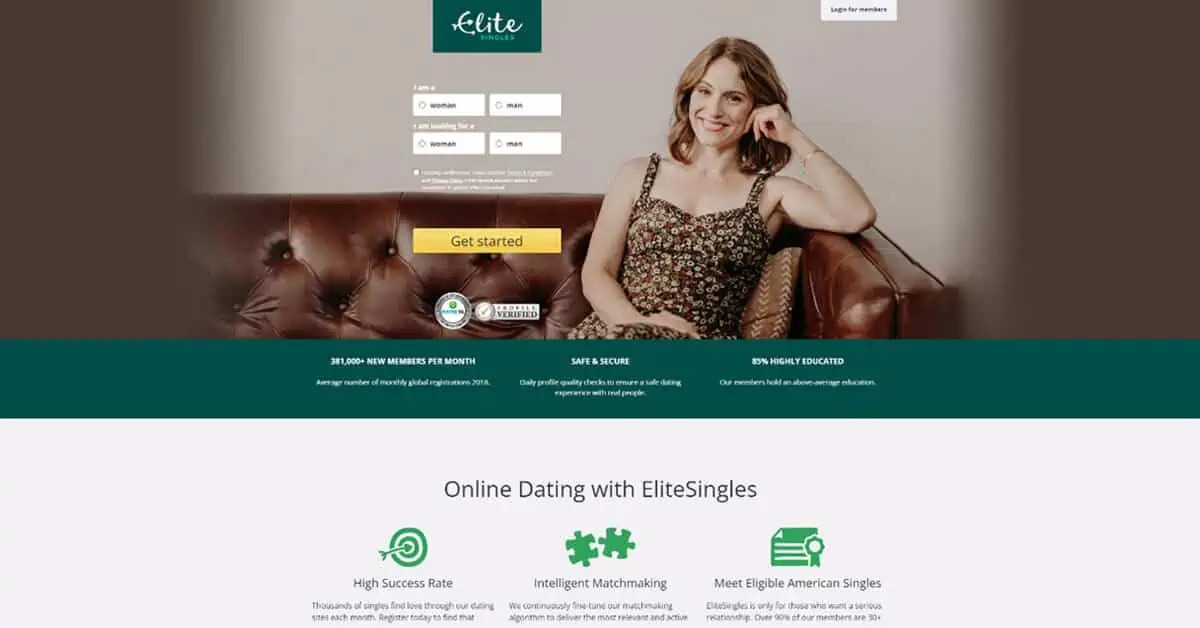 When it comes to long-term partnerships, Elite Singles has a stellar reputation because of the use of scientifically-validated compatibility testing to pair members successfully. Most single parents aren't interested in hookups, casual dating, or flings because they want a long-term relationship.
With features like detailed personality assessments, Elite Singles is a wonderful dating app for single parents. Elite Singles makes it easy for single parents to establish meaningful connections with other singles who share their interests, ambitions, and relationship needs by doing all the research for them.
Premium Membership Features:
Search Tool: At first, we couldn't find a search tool on Elite Singles, and then we realized the platform has a tendency to suggest matches that align with your stated preferences. Their approach is to customize your matches instead of requiring you to search through millions of options but with a premium membership; you have the option of searching through singles on your own!
Have You Met?: We found the EliteSingles "Have you met?" feature to be particularly useful in our review–swiping left or right indicates your acceptance or rejection of the potential match. You don't actually swipe but rather hit an X or a smiley face. It's distinctive among dating apps in that it provides users with a lot of information about a potential match.
Messaging: Initiating contact does not require a mutual match beforehand, which is standard on most dating apps, even with an upgraded membership! Sending a potential suitor a short note expressing your interest is an easy way to get things going faster than waiting for a mutual match. Like similar swipe-based dating apps, you and a prospective match will be alerted when a match is made.
---
#4: Zoosk
User Base: All singles
Paid Subscription: Yes
Free Trial: Yes, limited
Subscription Price: Starting at $10.00 a month
Active Members: 40+ million
Monthly Users: 12 million
Gender Ratio: 48% men and 52% women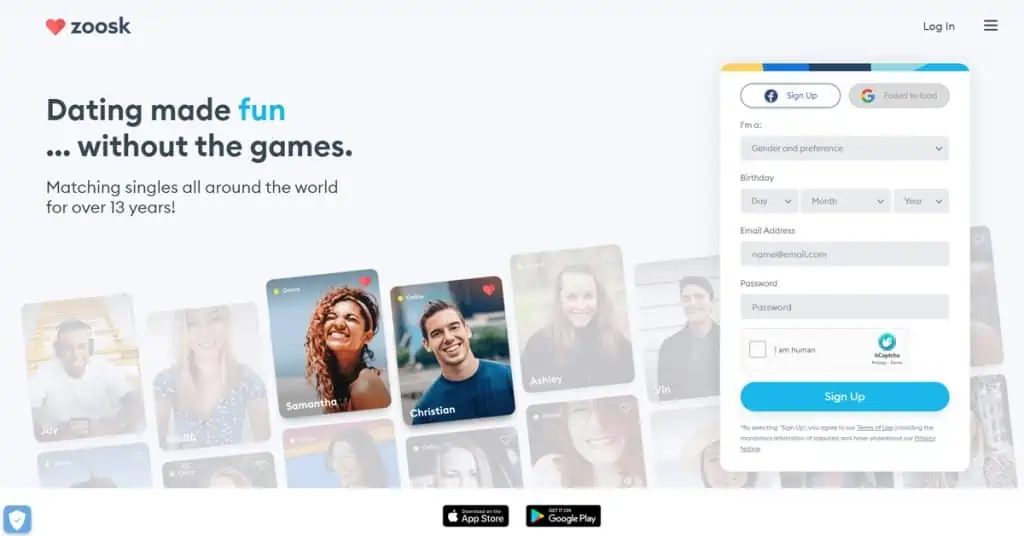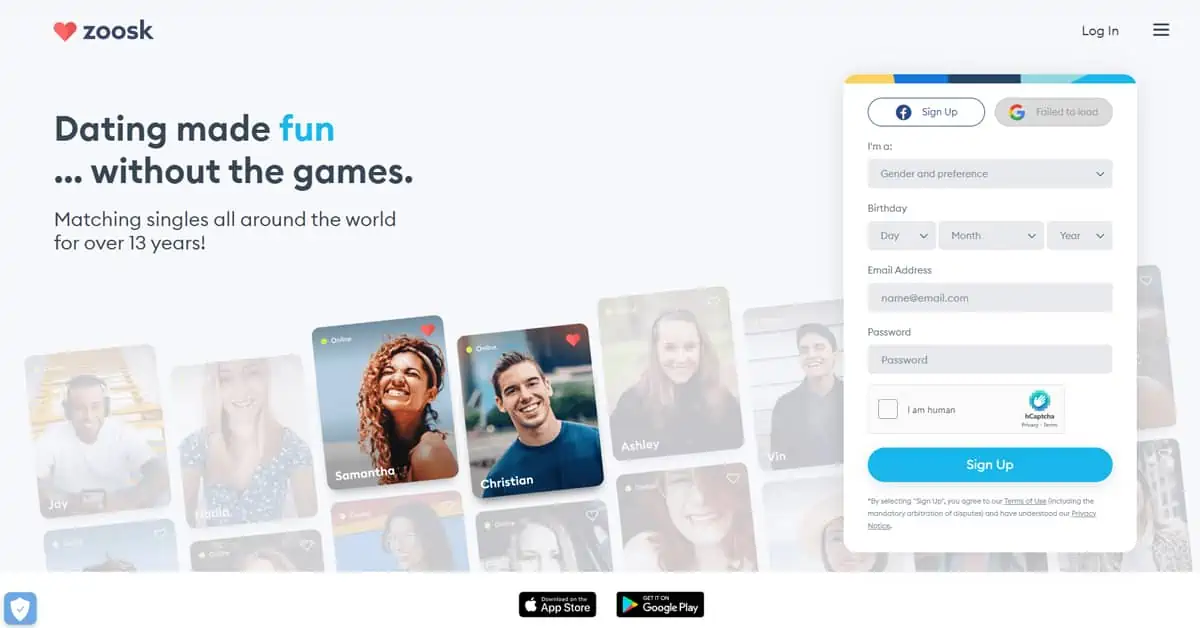 Zoosk touts that every day, over 1.6 million messages are received over its platform. That's great news for you as a single parent since it expands your options for finding a partner. You can easily connect and communicate with other single parents on Zoosk because of its user-friendly design and sophisticated criteria for finding great matches.
As a single parent, you now have the freedom and flexibility to look for love anywhere and whenever you choose, right from the privacy of your home, on your computer, tablet, or smartphone. Zoosk's huge user base and user-friendly interface make it a great choice for single parents.
Premium Membership Features:
Unlimited Messaging: Users who are premium members of the app can communicate freely with any other members or users who are currently using the app's free trial. Arguably the most beneficial feature of an upgraded subscription on Zoosk is the ability to communicate with other users is unlimited messaging.
SmartPicks: The SmartPicks you see are based on the information gleaned from your Carousel selections. After Zoosk determines your "type," you'll receive highly personalized daily match suggestions that are far more compatible with you than the generic Carousel selections.
Great Dates: Premium members of Zoosk are able to participate in more in-depth and face-to-face conversations with one another by using video chat. Going on a "Great Date" is an excellent opportunity to get to know someone better if you're having any reservations about meeting up IRL!
Super Send: Upgraded Zoosk members can shoot an icebreaker to several potential matches at once. Members can quickly and efficiently cover a great deal of dating app terrain with this feature, which can increase their chances of finding promising romantic prospects.
Views: A Zoosk premium subscription plan lets users see who has viewed their profile.
Zoosk Live: With this Zoosk function, users can post their own live video streams for other users to watch. Zoosk Live is similar to "Great Dates" in that it showcases you to other users and gives them a glimpse into your life.
Send Crushes: Members can send "crushes" to other Zoosk users to express their interest in someone beyond merely "liking" their dating profile photo or profile information instead of clicking "yes" or "no" on the Carousel.
Unlimited Undos: Members can mistakenly pick the wrong option if they are going through the Carousel too quickly, resulting in them hitting the "yes" instead of the "no" or vice versa. Zoosk members have the ability to make unlimited undo's to their selections on the Carousel, thanks to this feature!
---
#5: SilverSingles​
User Base: All singles
Paid Subscription: Yes
Free Trial: Yes, limited
Subscription Price: Starting at $24.95 a month
Active Members: 800,000
Monthly Users: 100,000
Gender Ratio: 53% men to 47% women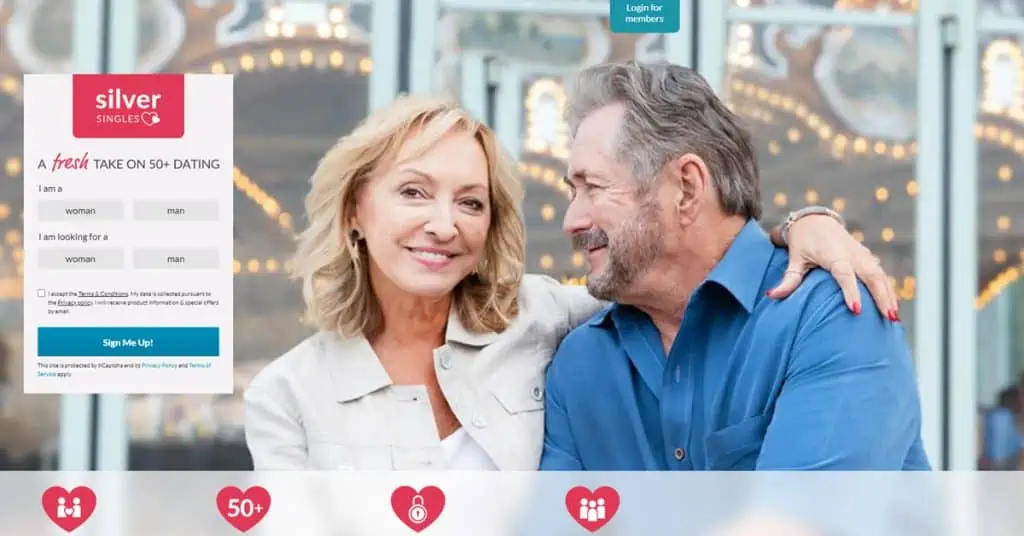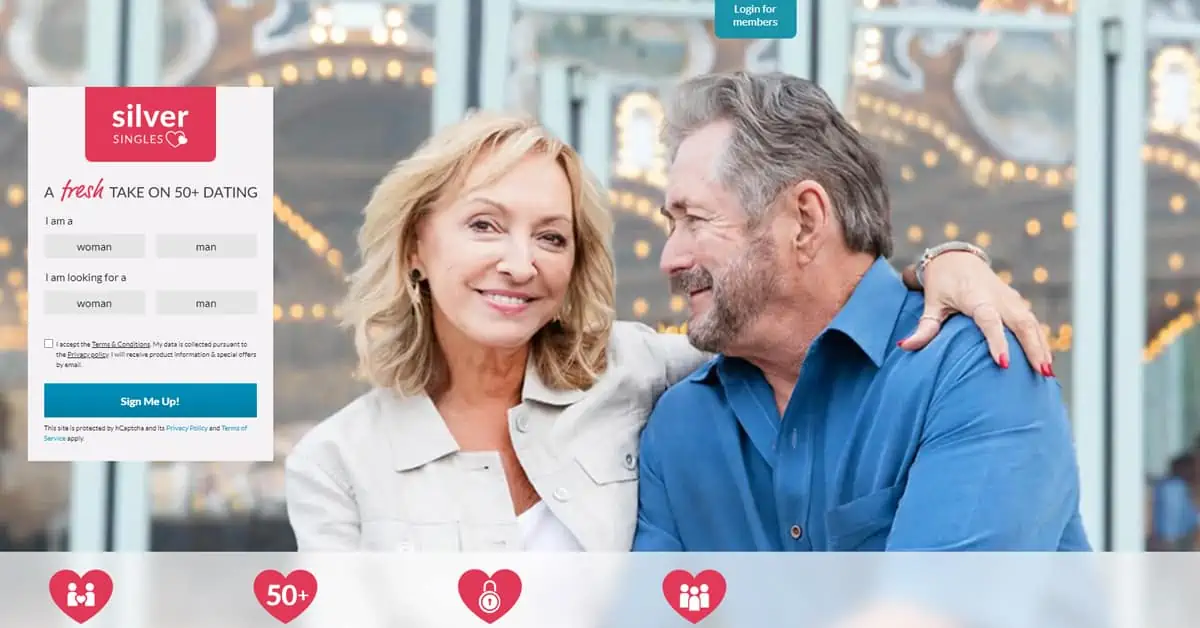 SilverSingles is the best option for single parents over 50 who are interested in online dating. Users of the site come from all walks of life and are looking for anything from platonic acquaintances to lifelong partners to soul mates.
SilverSingles has been active for more than 17 years, making it the longest-running and most successful online dating service just for those aged 50 and over in the United States, Canada, the United Kingdom, Australia, France, and Germany.
For those who are now single, have been single for some time, are divorced, separated, or widowed, SilverSingles may be one of the greatest mature online dating services full of quality singles.
Premium Membership Features:
Daily Matches: Every morning, the team at SilverSingles will send different daily matches to your home page for you to choose from. These matches are generated based on personal preferences, age, location, and more. While you can also explore other singles in your area, these personalized matches make finding love easy.
Professional Profile Coaching: Creating the perfect online dating profile is a pain and more complicated than you might think. SilverSingles knows that and wants to help you out every step of the way. During our SilverSingles review, we discovered that with the premium membership, SilverSingles would provide you with a professional to help you create the best dating profile. The coaching option will allow you to have a professional writer rewrite your profile in a way that will make more accounts ask about you. This comes with an added fee of $99, but it's worth it.
Viewing All the Profiles : Even though you can explore a bit with a free membership, you can't view everyone on your home page unless you pay for a premium membership. While this is a more basic perk of the program, it does make finding a date much easier!
Seeing Your Messages and Updates on Your Home Page: Instead of searching for your messages or when someone likes you, SilverSingles will provide you with that information on your home page. This is another way that SilverSingles is accessible to the older generation, and it makes online dating more effortless than ever before.
Seeing Who Has Viewed Your Profile: There's no need to be sneaky on a dating app, and SilverSingles' premium plan knows that. This plan will allow you to see who's been viewing your profile and how many times, which will also help you know who's interested in you.
---
Why Trust Our Dating Apps for Single Parent's Recommendations
If you're still wondering whether or not we're competent despite our extensive experience in the field of online dating apps, we've included a few examples of our techniques about how we reach our conclusions about dating platforms–just in case you need to be persuaded!
Expert Reviews and User Testimonials
We know that it doesn't work if we just write glowing reviews of the best dating apps and expect you to take our word for it simply. While our dating experts give each dating app, we examine an in-depth review, and we also know that our readers are interested in hearing about the pros and cons of the dating apps we recommend from real users.
While our researchers actually use the applications in question while doing research for the reviews we publish, we feel that genuine user testimonials help paint a more complete picture; therefore, we always include them–good and bad!
In-Depth Research and Analysis
In order to find the best choices for our readers, we do extensive, in-depth research, and we have no doubts that one of the above dating apps can help you discover love if you are currently single and looking. When determining what dating apps should be included, we consider a variety of factors that are important for users, such as the number of subscribers, the quality of the matches made, the ease of use, the level of security and safety features, any special offerings, and the price tag.
Benefits of Choosing a Single Parent Dating App
Single parents have a few extra hurdles to jump over when getting back into dating; they always put their kids first, so it can be extremely difficult, if not impossible, to find any time for themselves. And if they finally get some "me" time to go out on a date, they have to secure a babysitter and hope that nothing pops up at the last moment, like a child saying, "I have a tummy ache."
That's why we steer parents going it alone to single-parent dating apps; the membership pool is teeming with others who know exactly what it's like, so they don't have to explain their circumstances to a potential date–they're in the same boat!
Greater Compatibility
All of the dating apps we suggest for single parents have been designed with advanced matching algorithms and search parameters that boost the likelihood of users finding the right match. They all provide comprehensive member profiles, complete with photos, so that you can get a sense of someone who may be a good fit before you decide to make it a match and then reach out!
Shared Values and Beliefs
Some of the dating apps for single parents that we think are fantastic picks were developed with particular users in mind, such as SingleParentMeet, which brings together like-minded people who understand the challenges (and pleasures) of being a single caregiver to small children and are able to share the struggle with one another.
Targeted User Base
SingleParentMeet is one of the few dating applications specifically aimed toward single parents since this demographic has traditionally been overlooked. As much as we love mainstream dating apps, we recognize the value of niche ones that target a specific user base that has been typically underserved.
Finding the Right Dating App for Your Needs
We hope that by providing the following details about single parent dating apps, we can help users choose the one that best meets their particular dating wants and needs. What follows is our advice for picking the best possible dating app for what you are seeking in a romantic partner and relationship.
Assessing Your Preferences – We can go on and on about which single parent dating apps we believe are the best, but in the end, it's up to you to make that call! We can only point you in the direction of the options available, but ultimately, it is completely up to you to determine what you're looking for in a companion and which dating app would best fit your romantic needs.
Comparing Features and Pricing – Many dating apps for single parents offer premium memberships for roughly the same price, but some are more costly and provide users with more advanced features that could dramatically enhance their dating life. Find out what each dating app's subscription includes, how much it costs, how long it lasts, and whether it renews automatically before signing up!
Evaluating Success Stories and Reviews – It's a good idea to read reviews written by people who have actually used the single parent dating app you're looking at (on sites like TrustPilot, Consumer Reports, and SiteJabber) and looking for success stories; many dating apps include dedicated sections specifically to boast about their success stories!
Downloading and Signing Up for a Dating App
We can only imagine how hectic your schedule must be as a single parent. The good news is that creating a new profile on one of the suggested dating apps only takes a few minutes. There are usually five basic steps, although this can increase or decrease from service to service. But in general, the registration steps below are all it takes to make a brand-new dating profile!
Available Platforms
| Dating App | Internet Browser | Google Play | Apple Store |
| --- | --- | --- | --- |
| eHarmony | Yes | Yes | Yes |
| SingleParentMeet | Yes | Yes | Yes |
| Elite Singles | Yes | Yes | Yes |
| Zoosk | Yes | Yes | Yes |
| SilverSingles | Yes | Yes | Yes |
Step-by-Step Registration Guide
Head over to Google Play or the App Store. Go to the search bar and search for the dating app you are interested in downloading. Download it to your mobile device.
Once the download is complete, fill out the basic information the site requires. This will include your name and age as well as your email address.
In order to create your free trial account, you will also need to create a unique username and password.
The next part of the process is where you can tell the app a little bit about yourself. Fill out the customer questionnaire completely and correctly.
You will then be given the option of going for a paid membership. Simply click the Subscribe button and select a payment plan that works best for you. If you are not interested, simply proceed to find who you were matched with!
Free Single Parents Dating Apps and Their Limitations
Each of these dating apps includes a free trial option that you can use to view matches and enjoy limited messaging capabilities. This can be a great way to save money and test out the dating app before paying a membership.
You are going to experience two completely different things when you decide between a dating app free trial and a dating app paid membership. The long and short of it is that free trials are going to be severely lacking in features and benefits, while paid memberships will allow you to do so much more! While you are paying for a membership, many of the dating sites we promote will offer a discount with a longer subscription plan.
Pros and Cons of Free Apps
Although there are several advantages to using free dating apps, the crucial word here is "free." The cons win when the positives and drawbacks are weighed against one another. On the one hand, it's free, which is amazing if you're simply testing the waters to see if a certain dating app would meet your requirements; on the other hand, you're going to be severely restricted in what you're able to do while on the platform in question.
You can use the premium features of several dating apps for free during their trial periods, but then you'll have to subscribe to keep them. The inability to communicate with others through private messaging is universally considered the primary flaw of free applications. Some dating apps, although very rarely, let users communicate with one another through private messages. We don't think it's worth meeting your match only to find out you can't communicate with them!
| Paid Apps | Free Apps |
| --- | --- |
| Good vetting leads to few fake accounts, scams, or bots | Filtering and search options are not as extensive as other services |
| Users that pay for the app tend to be more serious in their pursuits | You do not have to pay any money for the service |
| You are paying money, but you get great features like full messaging capabilities and video chatting. | You will have limited messaging functions |
| You will be able to view matches anonymously using incognito mode | Video chatting will not be available |
| A short-term subscription will cost more than a long-term membership plan | You will not have the ability to browse matches anonymously |
| You can cancel your subscription when you no longer need the service, but your profile will remain intact | The free trial allows you to test the site before putting money down |
Paid Features Worth Considering
We found that all of the best dating apps for single parents included many exciting and unique premium features that were well worth the additional cost. The ability to exchange messages with potential dates is a major plus for using online dating apps, and all of them offer this feature.
The features that really caught our attention are SilverSingles' delivering daily matches, Zoosk and eharmony offering live video chatting., and Zoosk users being able to access the swipe-style dating tool "Carousel."
Tips for Success on Single Parents Dating Apps
The following is a list of some of the hottest dating app tips and guidelines for single parents to consider while using these dating apps!
Creating a Compelling Profile
Simply signing up and onto the dating app scene requires more than simply downloading a dating app and throwing yourself out there–wouldn't that be great, though? You have to put a lot of thought into what you say and project when creating a profile that will compel other singles to look your way.
Some dating apps will help you out in this department and do some of the writing for you, which we always appreciate! If you get stuck, you can always ask a friend to help you out or do a quick Google search to get some tips for writing some witty words.
Choosing the Right Profile Picture
The first thing people see on your profile is your main photo, and if that photo is unappealing, we're sorry to say that no one is going to look at your other pics. Yes, humans are shallow, but that's the real world, and first impressions count.
The first image determines your profile's appeal, so make sure members can actually see your face in a well-lit, flattering shot! Don't hide your face in your main photo, avoid group and far-away photographs–no one is on a dating app trying to be Sherlock Holmes, and figure out which one you are and if you have a hot friend in the photo? They'll be hoping that friend is you.
Try getting a friend's input as to which of your pictures is their favorite. We all have that one beloved picture of ourselves, and only a close friend is going to be honest and tell you that the one we think is perfect, ain't it!
Crafting Engaging Conversations
If you want to make meaningful connections on dating apps, it's time to level up your game and stop sending basic "Hi, how are you?" messages. By asking thoughtful questions from the get-go, you can determine whether a person you match with is worthy of your time and attention and might be a good match in real life. Here are some ways to make your chats more interesting:
Ask a profile-related question to learn more about a person.
Ask an interesting "would you rather" question or scenario
Try asking a broad, open-ended question.
Offer your ideas on the perfect love partnership.
Ask more about their ideal love match.
Setting Realistic Expectations
Try to keep a positive attitude and don't allow bad encounters on dating apps to bring you down–take stock of where you are at this point in your life and what you want to get out of a dating app experience. Whether you're looking for true love or just somebody you can spend the night with, don't let dating apps get you down if you define what you want and go for it.
Staying Safe While Online Dating
Selecting a trustworthy and reputable dating app is the first step, but because you're already using the ones we recommend, it shouldn't be too challenging! Feel free to read any of our comprehensive reviews or check out customer feedback and comments online if you have any reservations about the dating apps we suggest.
It doesn't matter how well a dating app screens its new users; scammers and fake profiles will always find a way in. Learn to recognize suspicious behavior and notify customer support immediately. Below are some general guidelines about keeping safe!
Avoid Communication Outside of the Dating App: There is a caveat to this first safety recommendation: at least initially, stick to using the dating app for all of your communication. You should take this preventative measure while learning about your potential partner. After establishing trust with someone, you might start talking to them by text, phone, or other apps like WhatsApp and Snapchat. With the encrypted chat systems used by the safest dating apps we recommend, site administrators can see any suspicious activity, such as abusive interactions, scams, fraud, or phony accounts. In the first stages of a potential relationship, keeping your interactions inside the dating app could act as an extra buffer against any dangerous situations that could arise.
Exercise Patience: Developing and building good-quality connections requires time. You should consider reporting or blocking a dating app user if that person is forcing you to do anything you are not okay with or if they are trying to violate boundaries with you in ways that undermine your trust. It's essential to go at your own speed in a relationship. You are under no time constraints to schedule a date with your potential partner, and you should never, under any circumstances, participate in any kind of intimate activity with a dating app match because of the pressure they place on you.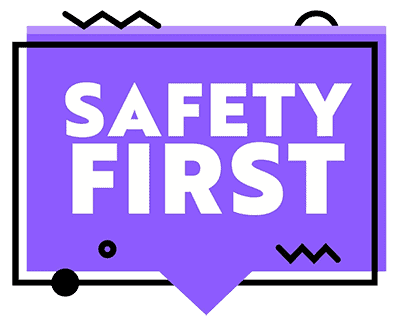 Meet in a Public Area: We recommend always having your first date in a public setting. Arranging a meeting at your house or any other isolated location is never a bright idea, as it's impossible to tell who you'll end up meeting. They may have pretended to be who they claimed to be online to gain your confidence. Avoid potential danger by holding your first meeting in a public place. Having others nearby will make you feel safer, as being isolated increases your risk of coming to potential harm. Taking your own car is an excellent idea for getting to and from your first date of meet and letting your friends or family members know where you are and who you are with!
Keep Private Information Private: It's important to exercise caution when sharing personal information with people you meet, even on the safest dating apps, unless you've established high trust with them. At the beginning of a relationship, giving up personal information such as your phone number is never a good idea.
Single Parents Dating Apps FAQs
We have made every effort to guarantee that the data we have provided is complete, but it is possible that we have missed something that you want to know! For further details on single-parent dating apps, see the following Frequently Asked Questions.
Are These Single Parent Dating Apps Legit?
Yes! Although online dating is an excellent and relatively safe way to meet people, it's important for individuals who do so to use care when exchanging personal information and setting up in-person meetings. Be aware of fake profiles and romantic scams while using a dating app.
Warning signs of a shady match is the lack of a photo, a fake name, and requests for favors or money. It's wise to check on a person's background in case you end up dealing with a catfish or con artist. You can always report suspicious behavior or block that particular user.
What Benefits Are There to Dating Apps Designed Specifically for Single Parents?
If you use dating apps designed specifically for single parents, most of the people you are matched with will be able to relate to you on a level that not many others can. There is no risk of accidentally getting matched with someone who is not a single parent–everyone on a single-parent dating app knows why they are there and what they are looking to get out of the service.
Are These Dating Apps for Single Parents Secure?
Each of the dating apps in this review uses an SSL-encrypted connection, ensuring that all their customers' personal and financial information is kept completely safe and confidential. We ask that customers exercise caution with the people they meet on these apps, as many have fake accounts and scammers that have slipped through the vetting process. Customers are responsible for their own safety in this regard.
What Is the Best Overall Single Parent Dating App?
As we mentioned earlier, there is not one clear-cut dating app that is the absolute best, in our opinion, for single parents. They all offer something a little different and play to their strengths in a respectable manner. If there were one thing that we could point to with one of these apps that would allow it to edge out over the others, it would be the fact that SingleParentMeet caters exclusively to single parents.
Should I Go with a Free Trial or a Paid Membership?
It really all depends on what you want. If you do not want to spend any money but experience limited features, go with a free trial. Paid memberships are quite affordable (they actually get cheaper if you pay for a longer membership) and offer the full line of features and benefits, including messaging, video chatting, invitations to in-person social events, and more!
How Long Does It Take To Create an Account?
The account creation process will differ based on the dating app because some have more extensive customer questionnaires. But all in all, creating a new account should take no more than 15 minutes.
Are These Single Parent Dating Apps LGBTQ+ Friendly?
Absolutely. Sites like eHarmony and Zoosk especially do not limit themselves to creating heterosexual matches only. A lot of these dating apps cover a wide range of possibilities and combinations.
Are There Any Good Single-Parent Dating Apps for More Casual Relationships?
If we had to point to one, we would say Zoosk because they cater to a younger demographic. However, they have also been responsible for the creation of long-lasting relationships for single parents! Zoosk does a great job of establishing strong, long-term connections as well as more casual relationships.
Why Do You Recommend Sites Like Zoosk and eHarmony When They Do Not Exclusively Cater to Single Parents?
Good compatibility testing is the key here. These dating apps have done such a tremendous job over the years with creating successful pairings that we cannot help but include them on our top five list! Dealing with single parents is no different.
Do All of These Single-Parent Dating Apps Have Mobile Apps?
They do! All of the dating apps for single parents are available and can be accessed on both Android and iOS devices, including smartphones, tablets, and personal computers–just head to the Apple Store or Google Play and download your preferred dating app!