Are you looking for true love, meaningful relationships, or casual dates with singles who are athletes or interested in fitness? Social and relational health is just as important as physical health, so it might be good to shift some time away from the gym and begin connecting with amazing singles using some of our best dating apps for athletes!
We are going to go over our top picks for the best dating apps for athletes, what makes these platforms the best for networking with athletic or fitness singles outside of the gym, and some top-notch tips for dating athletes, fitness nuts, or those who like to stay in tip-top shape!
If you want to find the best dating apps for athletes, we feel these are the best available in today's market! Each of these apps can reach a large base of singles, have a ton of excellent features for an enhanced experience, and come at reasonable prices!
Our team has independently researched all products and services that we have listed on this page. If you sign up or purchase through our links, we may receive a commission. See how it works.
---
---
Why Are These the Best Dating Apps for Athletes and Fitness Singles?​
What makes these sites great for finding the best athletic singles in 2023? There are several reasons, but we have to narrow it down to 3 primary aspects: they cover the broadest range of users, have great prices, and have many exciting features that keep up with the latest trends!
Sizable Dating Pools​
One of the biggest reasons these specific dating apps are so successful, to begin with, is because they cast such a wide net! Each of these dating apps for athletes has some of the biggest dating pools to be seen anywhere online. Zoosk, in particular, boasts over 50 million members worldwide!
eHarmony Active Members: 10+ million
Elite Singles Active Members: 2+ million
Zoosk Active Members: 40+ million
Reasonable Membership Prices​
For the most part, membership pricing at these apps is right where it needs to be! Each sport dating app comes at a friendly monthly rate, and multiple membership plans offer a good variety of choices!
eHarmony Membership: starts at $35.90/month
Elite Singles Membership: starts at $31.95/month
Zoosk Membership: starts at $10.00/month
Excellent Features​
No dating app can be great without robust features offering a rich experience! Each athlete dating app we push has incredible features that improve the journey to finding the right singles!
eHarmony: "icebreaker" questions, top-rated compatibility testing, and the "What If" feature
Elite Singles: advanced search filters and the "Have We Met?" feature
Zoosk: coins, incognito mode, profile highlighting, virtual gifts, and "The Carousel" feature
A Closer Look at the Best Dating Apps for Athletes​
We are going to take a deeper dive into each of these dating apps and why they are so well-equipped for connecting athletic and fitness-minded singles:
#1: eHarmony
Year Started: 2000
Ideal Use: Finding athletic singles who want serious relationships or long-term commitments
Sign Up Time: 30-45 minutes
Gender Ratio: 48% men and 52% women
Total Active Members: 10+ million
Membership Pricing: Begins at $35.90/month
Matchmaking Process: Compatibility Matching and Personality Testing
Special Features: "Icebreaker" questions, top-rated compatibility testing, and the"What If" feature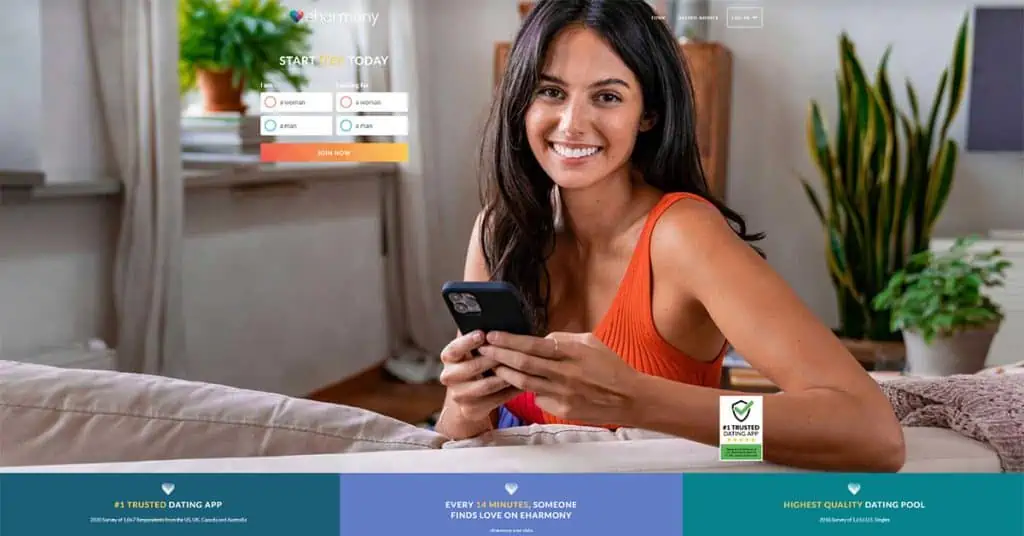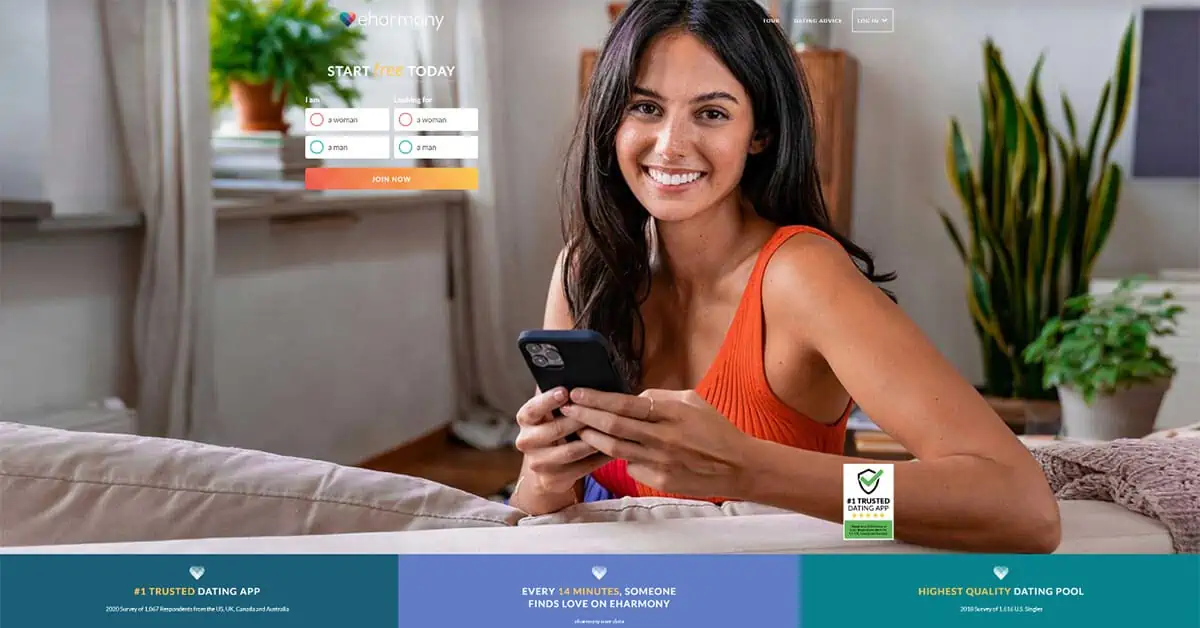 You have spent a ton of time at the gym and building up the temple that is your body, but now you want to build a relationship that lasts a lifetime with someone special. If you are in the market for a serious relationship, a long-term commitment, or want to meet your soulmate, we encourage any athlete or single who values fitness to set their sights on eHarmony!
eHarmony has some of the best compatibility testing the market currently offers, making it the perfect solution for athletes who desire solid and compatible relationships! eHarmony is a bit more expensive than other dating apps, but you really get a lot of value once you see how many good, quality matches are coming your way!
There are over 10 million active members, so you are bound to find someone who is fitness-conscious, be they a bodybuilder, a personal trainer, a member of a softball league, a fantasy footballer, or any other sort of athlete! There are also outstanding features like "icebreaker" questions and the swipe-style "What If" option to keep things fun and exciting!
---
#2: Elite Singles
Year Started: 2013
Ideal Use: Finding athletic singles who are highly educated or are personally or professionally successful
Sign Up Time: 25-30 minutes
Gender Ratio: 51% men to 49% women
Total Active Members: 2+ million
Membership Pricing: Begins at $31.95/month
Matchmaking Process: Personality testing focuses on attitudes toward relationships and communication skills
Special Features: Advanced search filters and the "Have We Met?" feature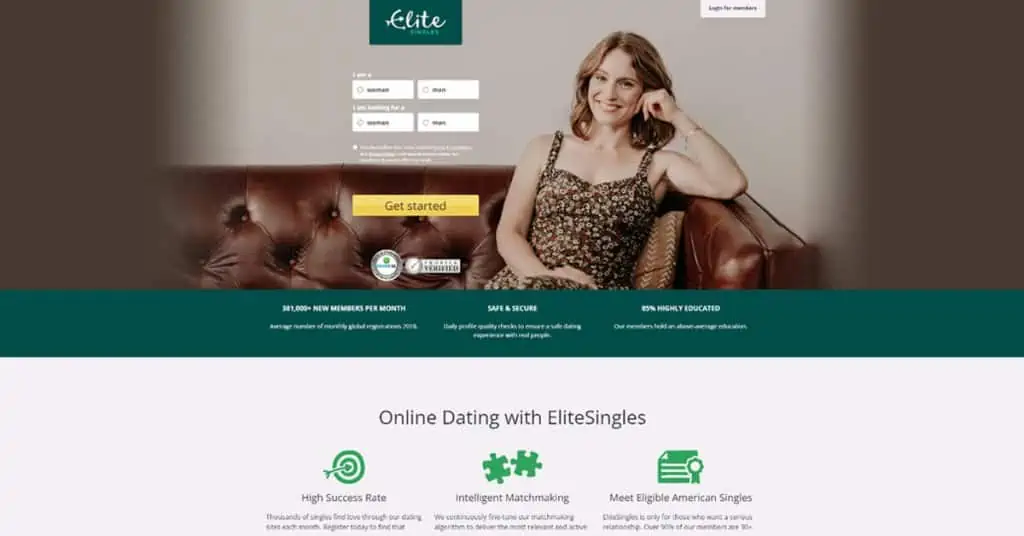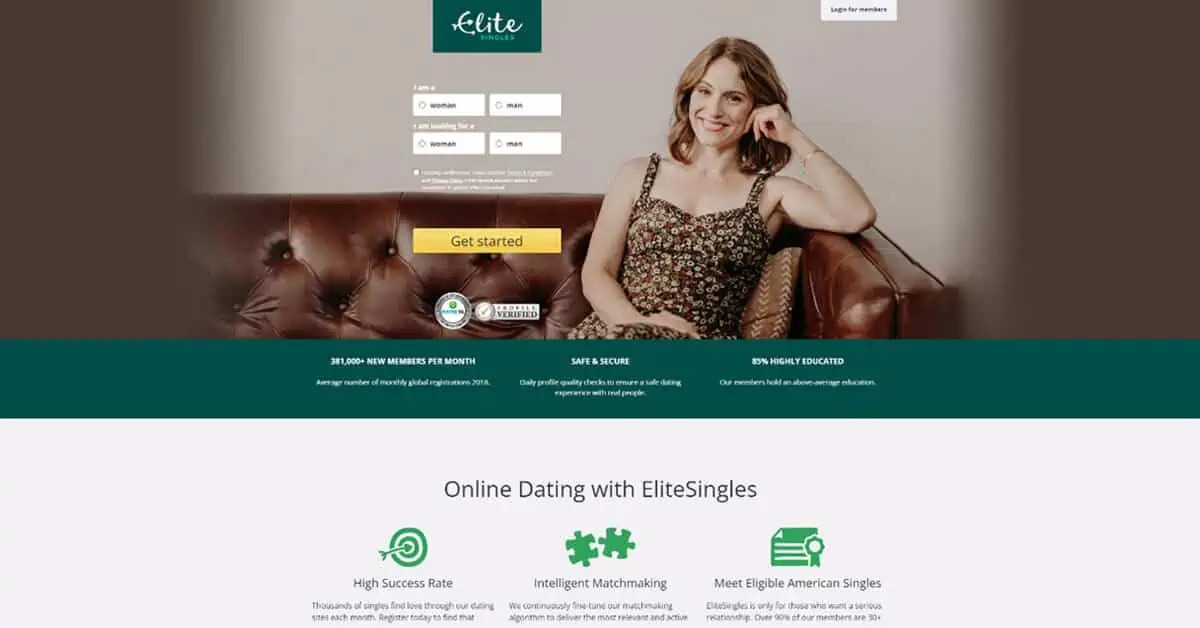 Elite Singles is the best site for finding serious relationships with highly educated, professional singles. There are plenty of athletic, fitness-minded singles with thriving careers and social lives away from the field, arena, or gym. And they might be interested in finding others who also want to live life abundantly, work toward self-improvement, and make a big splash concerning career goals.
With over 2 million active members, you will have access to a substantial dating pool which will undoubtedly include a fair share of singles boasting athletic prowess in the gym. Most members of this app have gone on to complete some form of higher education, making Elite Singles one of the best places in the market to find singles who live, eat, and breathe success.
---
#3: Zoosk
Year Started: 2007
Ideal Use: Finding athletic singles who are open to casual dating, friendships, and sometimes serious relationships
Sign Up Time: 5-10 minutes
Gender Ratio: 48% men and 52% women
Total Active Members: 40+ million
Membership Pricing: Begins at $10.00/month
Matchmaking Process: Advanced search filters plus the "SmartPick" feature that analyzes the user's type
Special Features: Coins, incognito mode, profile highlighting, virtual gifts, and "The Carousel" feature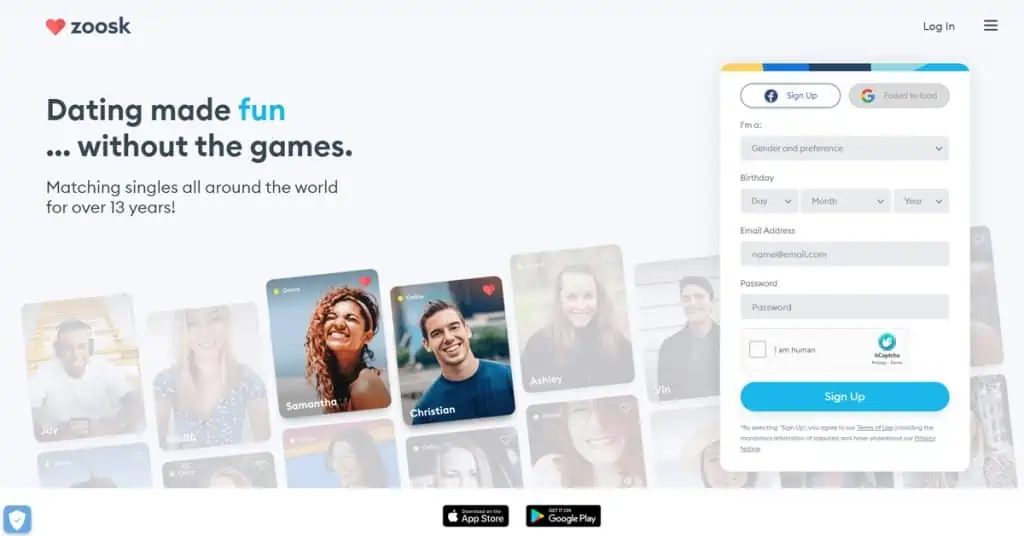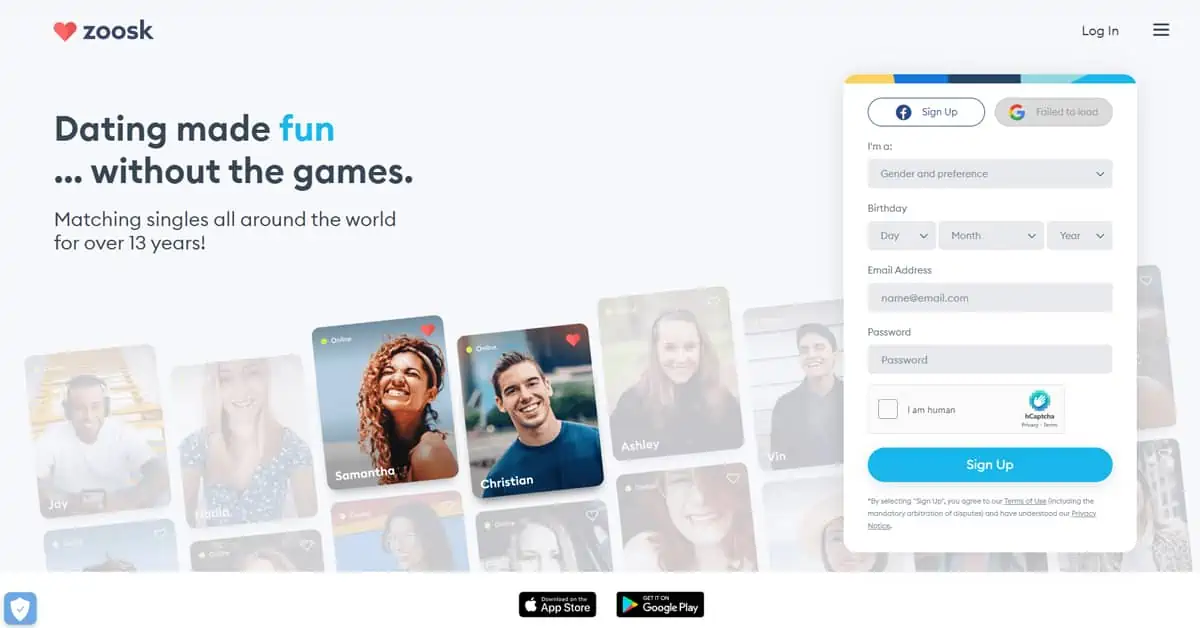 Come in; the water is fine here at Zoosk. That is because Zoosk's dating pool is enormous, comprising over 50 million users worldwide! This is the best dating app if you are looking for a large volume of users who will be worth your time and effort! Casual daters usually have the most success at this site, but they have also been known for forming some meaningful connections. And it does not hurt that Zoosk comes at a great low price of $10.00 a month!
Climb up on that diving board and pencil dive, do a back flip or belly flop (whatever you have to do) into the vast Zoosk dating pool!
Of those 50 million who use Zoosk around the world, about 500,000 of them are paying members, but this is still a ton of great possibilities. It gets even better considering the wide range of features for zeroing in on the best athletic singles, like profile highlights, advanced search filters, and sending virtual gifts.
---
Athlete Dating Tips​
Often, you will be dealing with someone who is driven, passionate, and disciplined with their time. It is always good to know what you should expect ahead of time so that you can adjust your expectations accordingly. Here are some excellent tips to consider before dating an athlete or a fitness-minded single.
Tip #1: Expect Highs and Lows
The life of an athlete or fit single can be marked by highs and lows, so it is crucial not to be blindsided when your partner goes from being on top of the world to down in the dumps in a matter of days. Just know that you might have to deal with and work through many different emotions to make the relationship work! 
Tip #2: Post Gym Pictures
One of the best ways to let other singles know that you are into fitness or sports is to post pictures of you at the gym or during your favorite athletic activity. For example, if you are a long-distance runner, include an in-action shot of yourself on the trail. You play soccer with some buddies one day a week. Be sure to have a picture of you and your pals going on the offense! 
Posting pictures around your favorite athletic or fitness activity will draw the attention of other like-minded singles! 
Tip #3: Be Honest About Your Schedule
Be sure to let other singles you meet on athlete dating apps know how sports or fitness play a part in your life. If you are the type of person who hits the gym at 5 A.M. every day religiously, and it's non-negotiable, let them know so they know what to expect if they get into a relationship with you. If Sunday is dedicated solely to watching football and nothing else, be sure it is made known to anyone interested in beginning a relationship. 
FAQ​ About Fitness Singles and Athlete Dating
If you're still interested in learning more about dating apps for athletes and fitness singles then check out our answers to some common questions that we receive about it. Hopefully these answers give you the clarity you're looking for.
What Dating Apps Do Athletes Use?
While some niche dating apps guarantee you to meet other fitness-minded singles, the truth is that many athletic singles use mainstream dating apps that offer them access to the most extensive assortment of users at the best price! In many cases, you will find athletes using apps like eHarmony before using the lesser-known niche sites that will limit their options.
Are Dating Apps for Professional Athletes Legit and Safe to Use?
Yes, these dating apps take their customers' safety and security seriously. They all use encrypted connections. They will never sell off personal information for marketing purposes, and any pictures shared with these apps will not appear on Google. Rest assured, these dating apps are safe and secure in every sense of the word.
What Are Some Pros and Cons of Meeting and Dating Athletes?
Some pros to dating an athlete are that you find someone who is driven and goal-oriented, could be a workout buddy, and understands your lifestyle or schedule. One of the biggest cons of dating an athlete is the fact that you might be with someone who is more invested in their sports or their athletic passions than they are with you.
Are the Niche Dating Apps for Athletes Worth It?
The niche athlete dating apps will be smaller in scale, with fewer users or members to choose from. This means a smaller dating pool and fewer possibilities. They also tend to be more expensive. This is why we recommend using mainstream dating apps to meet athletes or fitness-minded singles.