Our world is more connected than it has ever been at any point in human history thanks to the Internet, and dating apps play a large role in connecting people who live far distances from one another. Singles have always been able to find love, friendship, or casual dates in their local area, but long distance dating apps expand their reach and the scope of their search significantly to other cities, regions of the country, or even overseas!
Our best long distance dating apps are great for those who travel for work and want to keep in touch with someone they met far away. Or if you are the international traveling type, they can be a great way to network with people in other countries before or after the trip! No matter who you are or where you are setting your sights on finding long distance love, you can rely on our best long distance dating apps to help you find and maintain long distance relationships for real!
---
---
Top Reasons to Use Our LDR Dating Apps
If you are in the market for a dating app that comes with all the resources to successfully do a long distance relationship, you have found the right set of apps to get the job done! Here is why these long distance dating apps are a cut above the rest!
Each app has millions of active members which means that your dating pool will be enormous!
Our long distance dating apps are available in multiple countries across the world so you can find international singles.
Users at these apps are generally geared toward serious, committed relationships, one of the perfect ingredients in making long distance love work.
The dating apps' advanced search functions allow users to change distance settings to find their matches.
Each app comes with affordable monthly payment plans and there are free trials available so newcomers can test out the site at no extra cost.
The Best Apps for Long Distance Dating​
#1: eHarmony
Fast Facts
Number of Countries Available: 80+
Total User Base: 66 million
Biggest Country by Users: United States (92.1%)
Free Trial: Sign Up Here!
Memberships: eHarmony cost start at $35.90 a month
Review: eHarmony Review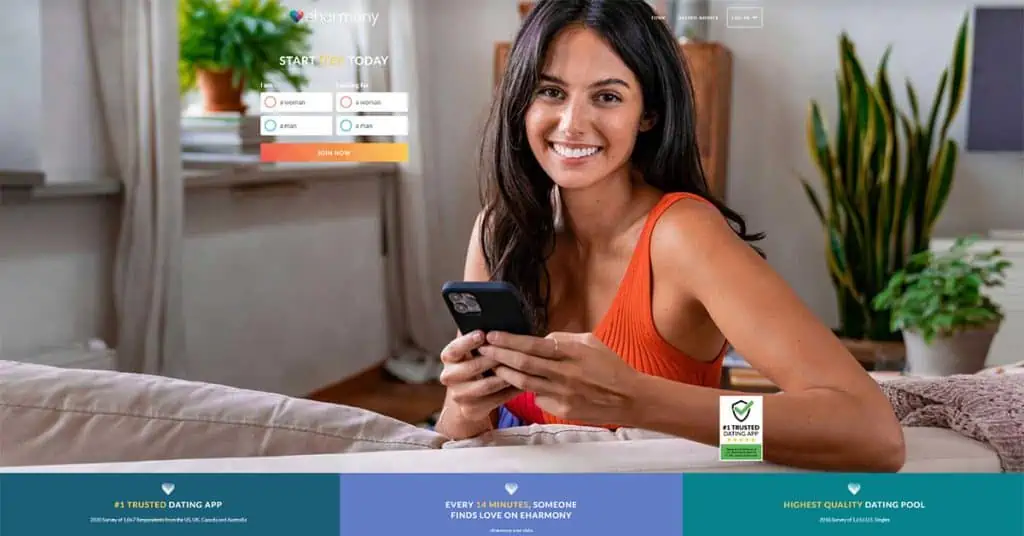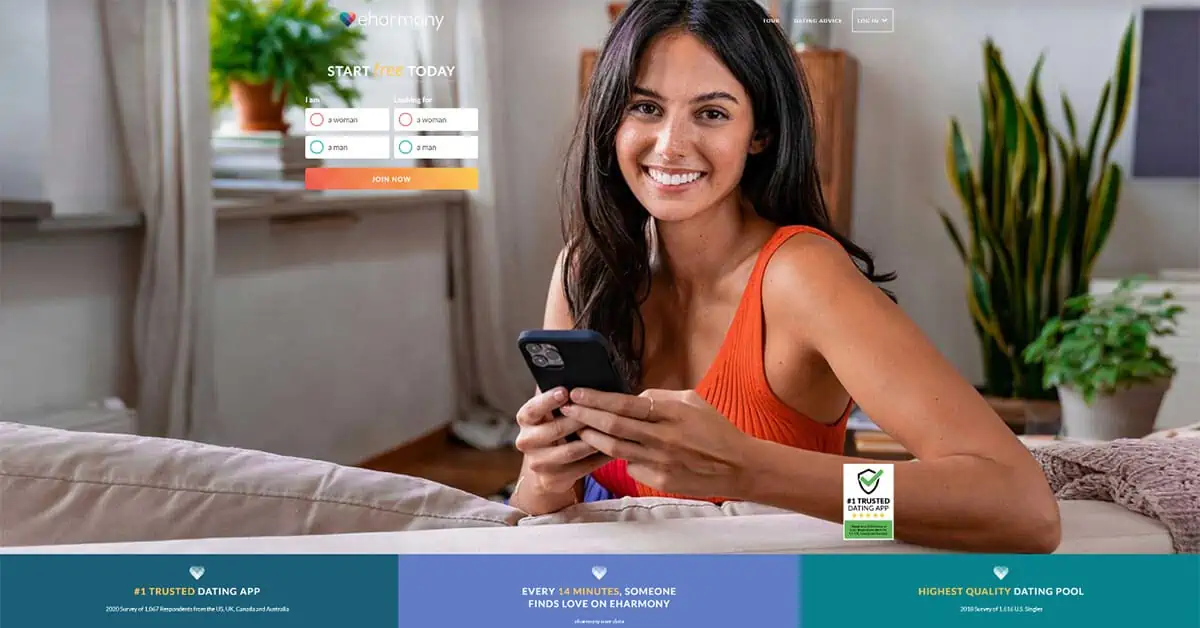 eHarmony is one of the better long distance dating apps to be using this year if you want to do long distance online dating. Not only do they have millions of followers spread out over 80 countries, but eHarmony also has a user base that is in the right frame of mind for long distance relationships.
Members at this site have their eyes set on serious, long-term relationships. People who are interested in maintaining a relationship that is long distance are not the type to just casually date. They are people of commitment, and they put time and effort into their relationships! It also helps that eHarmony uses such great compatibility testing and does not let distance become a deterrent when forming ideal matches!
---
#2: Zoosk
Fast Facts
Number of Countries Available: 80+
Total User Base: 40 million
Biggest Country by Users: United States (83.9%)
Free Trial: Sign Up Here!
Memberships: Zoosk cost start at $12.50 a month
Review: Zoosk Review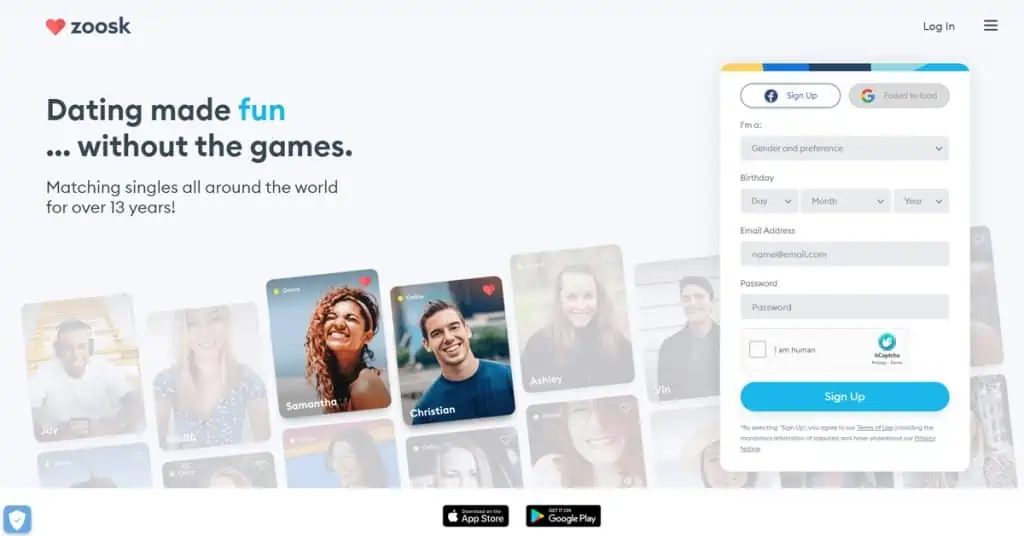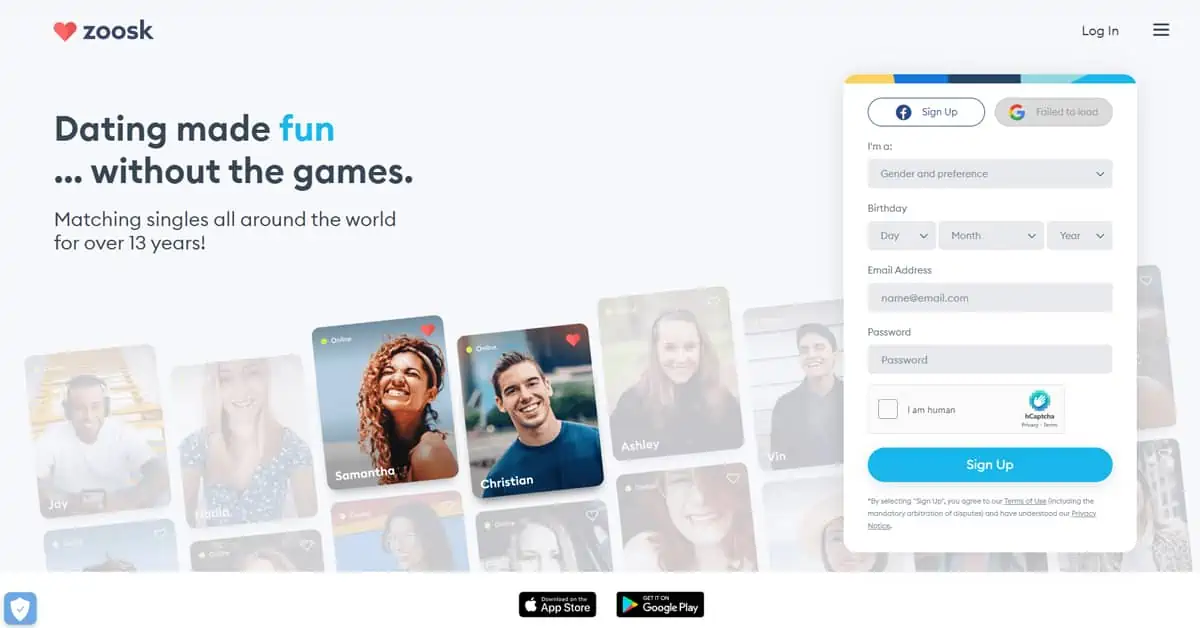 They have a user base of 40 million active members. They service over 80 countries around the world. The number of messages that are sent on a daily basis by their users is over 3 million. This is a long distance online dating app that is totally set up for international or long distance dating! And if you are looking for affordability, Zoosk is the ticket. Prices begin at a low $12.50 per month!
While they are not the best site when it comes to long-term relationships, Zoosk has been known to foster some serious relationships between singles. With a dating app that has this many resources and this wide a reach, it is no wonder why they have become a popular avenue for singles who are in search of long distance love!
---
#3: Elite Singles
Fast Facts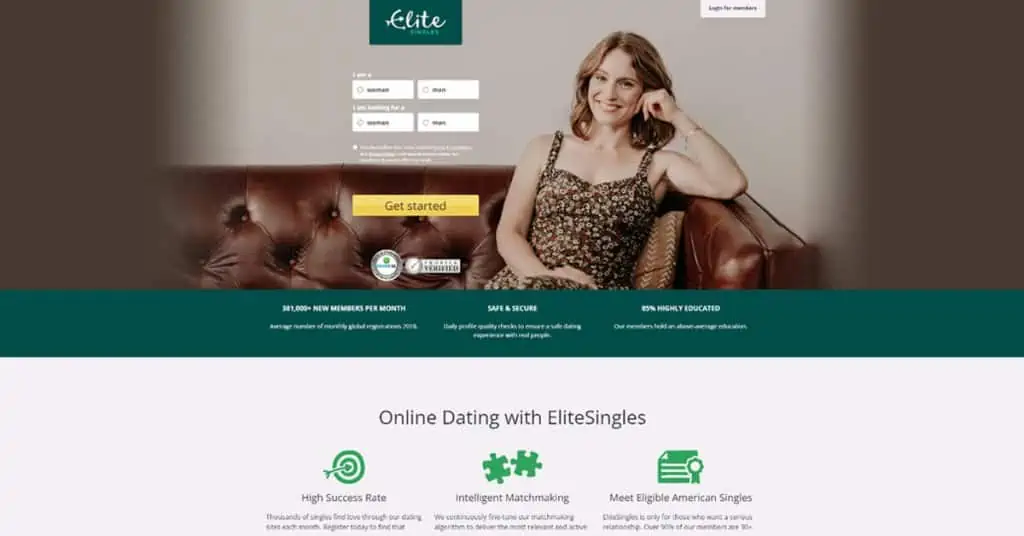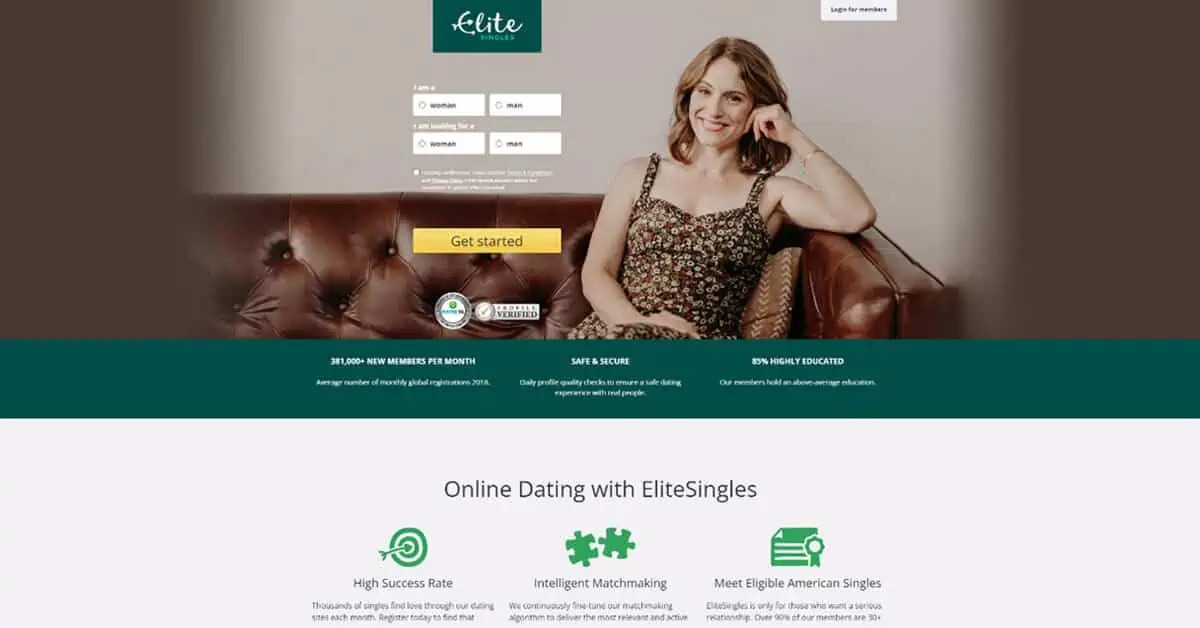 Elite Singles is a dating app where there is far more focus on the quality of relationships you find versus the overall quantity. Their extensive personality testing is responsible for the creation of many serious relationships between professionals all across the world. And they are willing to look as far as they need to ensure you find a solid match that is up to your standards!
As a user, you must remember to increase your distance settings to make this happen!
Long distance online dating with Elite Singles can expand your reach into other countries but this is also a great tool for singles who might live in smaller towns or cities to expand their searches to major cities in the greater region, or in another region altogether! Elite Singles is great at eliminating the distance and disconnect between small rural towns and communities and the major urban centers.
---
#4: Christian Mingle
Fast Facts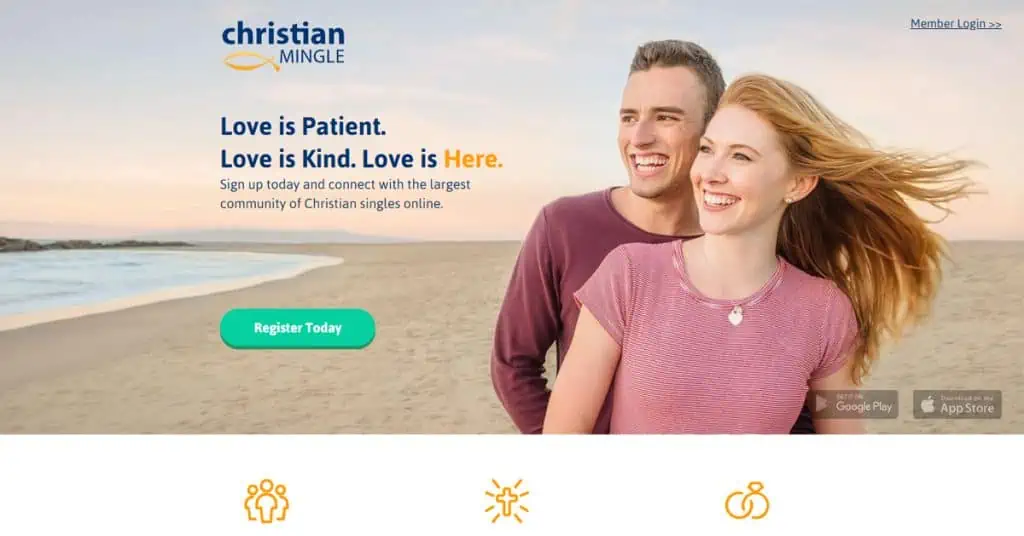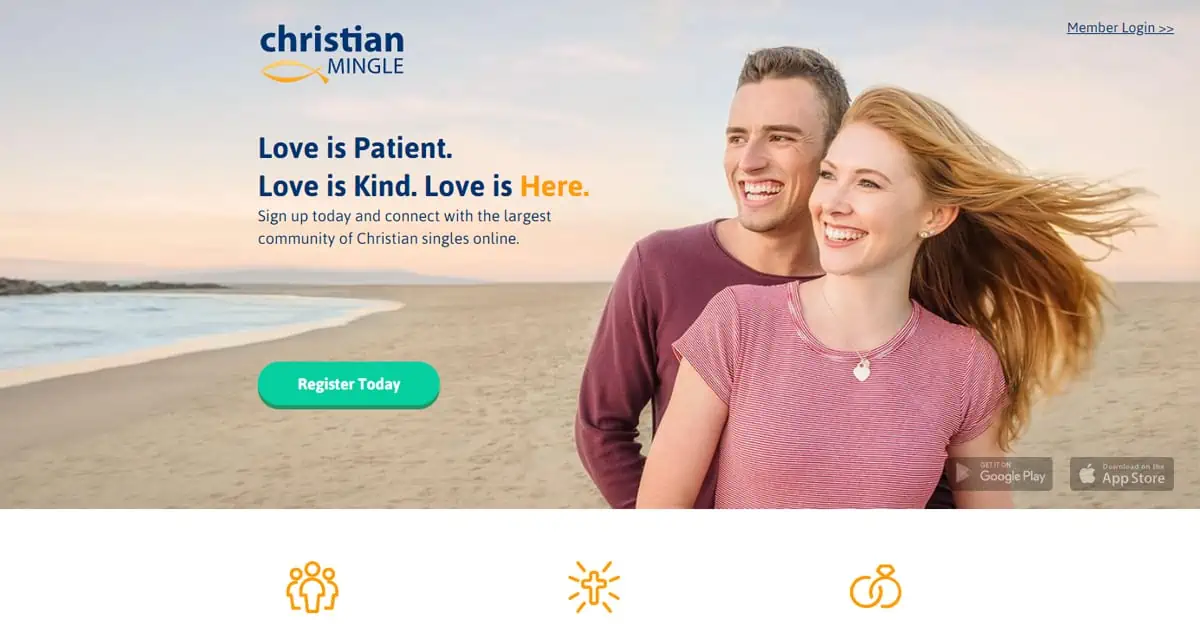 Christian Mingle is another one of those dating apps that breed strong, long-term relationships, primarily between Christian singles looking for something that is God-centered. As with eHarmony, you are going to find a lot of users who are willing to put in the time and effort to maintain long distance relationships.
---
Choose the Long Distance Dating App For You!
Finding the right long distance dating app for you does not have to be a daunting task. In fact, it can be quite simple and fun. You just need to look at what your needs are and what you want to experience in your search for long distance singles. Check out these tips for choosing the right long distance online dating app that will set you up for success in finding long distance love!
Distance Settings that Get the Job Done – You will want to see what kind of distance range the app is offering as well as the countries that they serve across the world. If there is a particular region of the country or an overseas location that you have your heart set on for finding your long distance love, be sure it is included by the dating app.
Good Pricing that Works into Your Budget – Each of the long distance dating apps discussed here is already affordable so there should not be too much of a problem there! Always choose dating apps that fit your personal budget. If you cannot afford it, there are always free trial opportunities that still allow you to view other singles without having to pay a cent!
Translators are Available – If you are in a long distance relationship with someone who does not speak your language, it is best to use a dating app that comes with good translators as well! This is not really a make-or-break because you can always use a tool like Google Translate, but having an in-site translator will help you avoid having too many windows open on your device.
Long Distance Dating Tips
#1: Be Honest About Your Intent
Be honest about your situation with any long distance singles you meet. Be clear with them what you are looking for in a long distance arrangement, be it serious or casual. If you are wary of things getting too serious, make that clear to whoever it is you are talking with.
 You could be on business or a world traveler passing through. It is important to let anyone you meet know where you live, what you do for a living, or any other important information so they know what they might be getting themselves into.
#2: Be Sure to Use Video Chat at Some Point
There are a ton of dating app users out there who begin a long distance relationship but have never met physically met the person they are talking with.  In order to verify that this person is who they claim to be, ask to do a video chat to clear the matter up. But beyond that, video chat is a great way to do long distance dating and feel closer to the one you love.  
#3: Put in the Time to Grow the Relationship
If you are pursuing a long distance relationship online, you probably already know this. You will eventually be able to meet up with your long distance love when the opportunity arises. But in the meantime, have patience, enjoy the present, and know that this will not be forever.
#4: Have Patience
Because you are unable to be with your long distance love physically, you have a golden opportunity to actually get to know them and cultivate a good, healthy relationship. Set aside a time each day to talk or video chat with them. Ask them good questions that allow them to reveal more about who they are and what makes them tick. 
---
FAQ About Long Distance Dating Apps
What Are Long Distance Dating Apps?
Long distance dating apps are used by people who live far apart and want to maintain a relationship online. They can also be used by singles who are looking to purposely start long distance relationships. As dating apps cover more than one country these days, users can simply search by country or by distance to find singles anywhere on the globe!
How Safe Are Long Distance Dating Apps?
The long distance dating apps that we recommend are safe, but there is always the chance of someone being scammed by other users on these apps. While the apps themselves will always protect your personal and financial information, they cannot completely ensure users' safety when they meet other singles online. That is why users need to be careful, always protect their sensitive information from strangers and know how to spot fake profiles and scammers, so they do not end up falling for any of their tricks.
How Do LDR Dating Apps Work?
Dating apps allow users to find singles based on criteria like age, appearance, behaviors, beliefs, and, perhaps most relevant to this subject, location! Users are able to set up their distance settings in such a way that they are guaranteed to find the right singles overseas. A lot of dating apps cover other countries, so many offer an option to search by specific country.
How Many Different Locations Can I Search?
The only real limitation to your search is the countries that the dating app does not cover. Other than that, there are no limits to searching for more than one country. If the app can be used in 80 different countries, for instance, users can do searches in each country looking for singles. There is no cap on the number of countries that can be searched at one given time.
Is Long Distance Dating Worth the Time and Effort?
Sure! It all depends on what your heart desires and what it is that you are looking for in the experience that makes it all worthwhile in the end. If you can meet the love of your life online and maintain a relationship for an extended period of time and end up together and happy, then what an awesome success story!