In today's heated political world, you might be looking to meet someone online who shares the same conservative philosophies and beliefs you hold near and dear. After all, who wants the hassle of meeting someone who could not be any further across the aisle from you? When it comes to a compatible relationship, politics matter!
If you are a conservative single, we have some great dating apps for you! You now have the chance to meet other right-leaning singles near you, people who share the same opinions regarding the direction of America, issues like inflation and the economy, or God-given constitutional rights!
Visit one of the best dating apps for conservative singles in 2023 and begin a free trial, or sign-up for a premium membership today. Find singles whose thoughts, principles, and beliefs skew to the right!  
The 5 Best Conservative Dating Apps
Now let's take a little look at dating apps where conservatives will experience the most success finding singles who share their beliefs and viewpoints. Check out these dating apps to find singles who love free speech, hate bureaucracy, and support more traditional values.
#1: eHarmony - Find Conservative Singles Who Want Serious Relationships

Because so many conservative people believe in the traditional values of marriage and commitment, eHarmony is one of the best dating apps for finding men and women with conservative attitudes and beliefs. eHarmony prides itself on bringing together around 600,000 married couples over the past 20 years and creating countless other serious relationships and commitments!
eHarmony is so committed to fostering lasting relationships marked by compatibility and commitment that they will refuse prospective members who claim they want something casual!
Match Key Facts
Site Name
eHarmony.com
Year Founded
2000
Ideal Use
Finding singles who are looking for serious commitments and relationships
Sign Up Time
30-45 minutes
Gender Ratio
48% men / 52% women
Number of Active Members
10+ million
How Do They Create Matches?
Patented 32 Dimensions of Compatibility Testing and personality quizzing
One of the most significant advantages of using eHarmony is accessing a dating pool of over 10 million other users who find themselves at eHarmony regularly! And with roughly half of the people in the US identifying themselves as more conservative in beliefs and principles, there is an excellent chance that you will find an immense dating pool of candidates that believe in smaller government, free speech, and the right to bear arms!
#2: Match - Find a Large Dating Pool of Conservative Singles

Conservative singles are nuanced individuals like anyone else. While some believe strongly in marriage and serious commitments, many are more liberal in their beliefs around relationships and want to date around or have a good time. Match.com is one dating app that caters to a large group of users, many of whom could go either way when it comes to serious relationships or casual dates!
There are over 8 million members worldwide with a premium subscription and around 3 million daily log-ins. There are approximately 4 million users in the US. What a nice dating pool to choose from! At Match.com, you will find a great range of singles who could honestly be up for something serious or something casual. 
eHarmony Key Facts
Site Name
Match.com
Year Founded
1995
Ideal Use
Finding singles are who open to serious commitments or casual dating scenarios
Sign Up Time
5-10 minutes
Gender Ratio
49% men to 51% women
Number of Active Members
8+ million
How Do They Create Matches?
Personality and compatibility testing paired with the user's personal dating preferences
So, by combining Match.com's extensive reach with its more moderate approach to matchmaking, this is a great dating app for hardcore conservatives as well as conservatives who find themselves more toward the center of the aisle!
#3: Elite Singles - Find Conservative Singles Who Are High Earners
Are you a high earner with conservative beliefs and a desire to meet other like-minded singles? Elite Singles might be the best place for you to go to meet singles who have jobs in high-paying professions! Those who make a lot of money tend to favor free-market capitalism, one of the hallmarks of conservatism, so you might have some good success finding the right singles that see eye-to-eye with your beliefs and values!
One of the main focuses of Elite Singles is personality testing which focuses on communicating with others and attitudes toward relationships. As a result, Elite Singles provides its members daily with 3 to 7 quality matches centered around compatible personality traits and beliefs.
Elite Singles Key Facts
Site Name
EliteSingles.com
Year Founded
2013
Ideal Use
Finding singles who are highly educated or are personally or professionally successful
Sign Up Time
25-30 minutes
Gender Ratio
44% men to 56% women
Number of Active Members
2+ million
How Do They Create Matches?
Personality testing focuses on attitudes toward relationships and communication skills
This dating app excels at pairing up people with similar convictions and mindsets. Suppose you express conservative leanings in your personality test. In that case, you will most certainly be paired with someone down the road who values personal responsibility, small government, and a strong economic system. 
#4: SilverSingles - Find Conservative Singles Who Are Over 50

There are a ton of studies out there that suggest people become more conservative the older they get, one study claiming that by age 45, many people have abandoned altogether left-leaning ideas they might have once held! This means that there will be many conservative singles online who are higher up in years!
We recommend SilverSingles as one of the best conservative dating apps in 2023! Most singles you find here are typically between the ages of 48 and 52. Those who use SilverSingles are looking for serious relationships or commitment, cementing this app as one where you are more likely to find someone more conservative in their beliefs or convictions!  
SilverSingles Key Facts
Site Name
SilverSingles.com
Year Founded
2002
Ideal Use
Finding singles around the age of 50 who are looking for long-term commitments or serious relationships
Sign Up Time
15-20 minutes
Gender Ratio
53% men to 47% women
Number of Active Members
100,000 paying members
(800,000 monthly visitors)
How Do They Create Matches?
Personality tests and compatibility quizzes
You can begin a membership at SilverSingles for as little as $27.95, a reasonable price for any budget. Plus, you can choose between a 1-month, 3-month, or 6-month membership, which offers you some great flexibility as far as options go. Choose a plan that makes good fiscal sense! No need to spend and mismanage your money like Congress!
#5: Christian Mingle - Find Conservative Singles Who are Christians
This is another one of those moments where we do not want to be too stereotypical because not all conservatives are Christians, just like not all Christians are conservatives. As we have said, there is nuance. But we cannot deny that many conservative values are very much in line with Christian values!
That's why we included Christian Mingle on our list of the best conservative dating apps! Most members at Christian Mingle are concerned with getting into serious relationships or commitments with other Christians, making this one of the most traditional mainstream dating apps you will find anywhere online!
Christian Mingle Key Facts
Site Name
ChristianMingle.com
Year Founded
2001
Ideal Use
Finding singles who are Christian and want serious, God-centered relationships with other Christians
Sign Up Time
5 minutes
Gender Ratio
44% men to 56% women
Number of Active Members
16 million
(154,000 paying members)
How Do They Create Matches?
Using the interests, preferences, and beliefs that users state in their online dating profiles
On top of being one of the best dating apps for conservatives because of their heavy leaning into traditional beliefs and customs, Christian Mingle has over 16 million active users in over 5 countries worldwide, a decent pool of singles to choose from! New users can start a membership at Christian Mingle for a decent rate of $24.99 per month.
All around, Christian Mingle is one of the quintessential dating apps for conservatives who love their country, love guns, and love their God! 
What Makes These the Best Dating Apps for Conservatives?
 Why are these mainstream dating apps the best for bringing conservative singles together? Aren't there dating apps centered around traditional beliefs and opinions that might be better suited for these singles? These dating apps seem too broad and cover a wide range of users.
This is precisely why these dating apps are best equipped for conservative users! With roughly half of all Americans identifying themselves with the right side of the aisle, about half of the people who use these dating apps should hold similar perspectives (not to mention factoring in right-leaning moderates)!
On top of casting a wide net, affordable pricing and compatibility testing also play a significant role. These are the top 3 reasons these apps are well-suited for conservative singles to find true love or even casual dates!
Unlike the niche conservative dating apps with smaller dating pools where your options will be severely limited, the typical mainstream dating app will provide you with dating pools comprised of millions of members (well, SilverSingles, not so much…). This means you will have more options at your disposal, increasing your chances of finding the right, conservative singles!
Conservative Dating App Active Users
Conservative Prices for Membership
When it comes to paying for a membership at one of our best conservative dating apps, you will not be engaging in a lot of reckless spending! Each app is reasonably priced and comes with multiple membership plans that allow customers to choose the plan length and features that best suit them.
Conservative Dating App Prices
Good Compatibility Testing
Perhaps one of the most critical features of the best conservative dating apps is their ability to matchmake, creating compatible pairings based on the information they get from their users or customers.
These apps take political leanings and ideology into consideration when making their matches.
This means that if you are a conservative, there is a good chance you will be paired with someone who holds similar beliefs!
Conservative Dating App Matchmaking Process
Tips for Dating Conservatives
Conservatives are a unique breed. With all the nuances and idiosyncrasies that come with being conservative, there will be specific methods of dealing with and dating conservative singles that will work better than others!
These are some of the best tips for dating conservative singles, and they can be used to great effectiveness regardless if you are a conservative, a moderate, or a liberal.
They Will Value Independence
Conservative singles usually value independence. They generally believe in hard work, avoiding handouts, and pulling oneself up "by the bootstraps." Conservatives tend to be firm believers in the idea of personal responsibility.
For the most part, they have a more laissez-faire approach, not only when it comes to the economy but also to life in general! They tend to despise big government, bureaucratic red tape, or regulations holding them up or hindering their personal or professional success.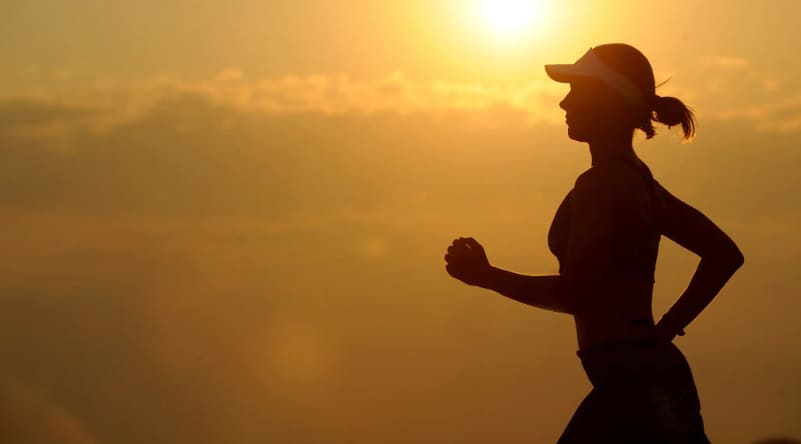 This self-focused attitude and need to operate independently can often be misconstrued as not having compassion or being inconsiderate of other people (which can be true in some cases). But do not let that stereotype overshadow the good traits that could be there: individualism, taking responsibility, being goals-oriented, and a non-entitled attitude.  
When dating a conservative who values independence, it is much better to make suggestions than to give orders. People who like freedom usually don't want to be told what to do and will instead act on something if they think it is their idea.  
Dating a conservative might also mean dealing with someone hardworking, who might not be able to dedicate as much time to you as you would like! There is a chance you could be worked somewhere into their busy schedule as they work toward achieving their goals.
Believing in Absolutes Is a Plus
Because there tend to be a lot of conservatives who are also people of faith, a lot of conservative people tend to believe in absolutes and see things in a more black-and-white way. This is not to say that they are not open to new ideas or do not believe in nuance or grey areas, but that they highly value people who stand firm in their convictions or beliefs.
When conversing with someone conservative, they tend to like firm, definitive statements or answers. You will generally not want to be wishy-washy in what you believe around them.
This is not to say that you need to change your viewpoint or what you believe in to fit their views, but simply that they will have a level of respect for you when they see that you are resolved in your own set of principles.
And often, conservatives are open to conversations about grey areas or nuanced situations and are willing to meet in the center with you if need be. 
Conservative singles tend to be straight shooters and appreciate people who jump right to the point in a conversation. They tend to not be as poetic in their language or communication and operate more in logic, common sense, and the evidence of their eyes.
When dating a conservative, communicating your ideas clearly, directly, and honestly will work best in your favor. You want to avoid feigning knowledge when discussing subjects you know little about. You will typically not want to dance around a particular topic or use evasive language to get out of talking about an issue that makes you feel uncomfortable.
Like anyone out there, conservative singles value honesty. They would rather you be honest with what you don't know or about feeling uncomfortable discussing certain matters than speak foolishly or try to awkwardly save face.
Be Consistent in Your Words and Actions
Conservative singles, firm believers in personal responsibility, will generally hold people to their word and want to see some follow-through action. If you begin dating someone conservative, there is a good chance you are dealing with someone who likes the consistency of character and wants to see your words line up with what you do!
Niche Conservative Dating Apps
Conservatives are a unique breed. With all the nuances and idiosyncrasies that come with being conservative, there will be specific methods of dealing with and dating conservative singles that will work better than others!
These are some of the best tips for dating conservative singles, and they can be used to great effectiveness regardless if you are a conservative, a moderate, or a liberal.
Conservative Dating Apps FAQ
Dating apps specifically for conservatives are still a fairly new concept and in many ways are still in development stage. This causes people to have many questions about them including their legitimacy and whether they can be trusted. Below we have taken the time to answer the most commonly asked questions we see about conservative dating apps.