Christian Mingle Review 2023
Does your Christian faith play a major role in what you're looking for in a partner? If so, we may have the perfect dating app for you!
Christian Mingle is an online dating service that focuses on building relationships between Christian singles who are looking for long-term relationships and marriage. The dating app has been such a successful tool in the Christian dating community, it's responsible for almost 30% of Christian marriages that originated online!
Our Christian Mingle review lays out everything you need to know about using this online dating service. Below, you'll find our app ratings, an overview of the service – including premium membership prices and benefits – a step-by-step guide to signing up and creating a profile, and more. We'll also examine Christian Mingle's user base and customer support services.
By the time you're done with this ChristianMingle.com review, you'll know everything there is to know about this Sparks Network dating app!
Our Christian Mingle App Rating
Our review of ChristianMingle.com found a fairly standard online dating service that sets itself apart by catering to a niche market. The sign-up process was similar to other Sparks Network apps such as Elite Singles, Zoosk, and JDate. The profile creation process went quickly, without any lengthy personality tests, and within minutes we were browsing through hundreds of Christian singles in the area.
Using Christian Mingle is extremely straightforward through both the dating app and the website. The design is very sleek and simple, and one can immediately jump in and begin using the service without confusion.
We also appreciated the way matches are laid out, showing a grid of profiles that continually refresh as you scroll down the page. You can see their main profile picture with extra details about each member and can either click on one to read and see more or keep scrolling.
The only issue our Christian Mingle review uncovered was that many of the top matches hadn't been active on their profile for quite some time. A few hadn't logged on within the past year. Fortunately, there's a tab that filters your matches based on who's "Online Now," which helps alleviate the problem somewhat.
| Category | Score |
| --- | --- |
| Features | 3.0 |
| Ease of Use | 4.9 |
| Match Quality | 3.0 |
| Cost | 3.5 |
| Active User Base | 3.0 |
Christian Mingle wasn't heavy on added features but the app offers the usual benefits of a paid membership. One feature we loved was that premium members can send and receive messages from any other profile, regardless of their subscription status. That's a separate add-on feature that must be bought separately on most dating apps.
We also really enjoyed the "LookBook" feature. It basically turns Christian Mingle into a swipe-based dating app like Bumble or Tinder. The user is shown one profile at a time and clicks the heart for "like" or X for "pass." If you like a member who's also liked you, you're both notified of the "mutual like," and have a reason to start a conversation.
It's a nice change of pace when you want a different way to browse your matches.
Who Is Christian Mingle For?
Christian Mingle is for all singles who want their faith to play a role in finding a partner. The online matchmaking service is meant for Christians interested in forming long-term connections and relationships, not people looking for casual flings and random hookups.
Our ChristianMingle.com review found the following religious affiliations available as options when creating your profile:
Anglican/Episcopalian
Apostolic
Baptist
Catholic
Lutheran
Methodist
Orthodox
Pentecostal
Presbyterian
Seventh-day Adventist
Southern Baptist
Interdenominational
Non-denominational
Not sure yet
So, if you identify as any of those denominations and want to find love, Christian Mingle was made for you!
Overview of Christian Mingle
As always, part of our Christian Mingle review included signing up for an account and completing the entire profile creation process. We even uploaded pictures and answered some questions about ourselves to complete the profile, then began interacting with our matches. We've experienced every aspect of being a Christian Mingle app member.
Now, we'll share everything we've learned. The journey begins with a free membership. Then we'll visit the premium membership packages for sale and the features with which they come. Finally, we'll analyze the demographic breakdowns of the Christian Mingle user base.
Fact
Details
Site Name
ChristianMingle.com
Sign Up Time
Profile creation takes roughly 5 minutes
Quick facts
• Over 16 million active members
• Roughly 60,000 singles sign up to Christian Mingle every month
• 71% of Christian Mingle app users attend church every week; 90% want to marry a Christian
• Responsible for 29% of Christian marriages that began online

The Christian Mingle free trial is not the same as many of the others, where the user gets full access to premium membership benefits for a short period, and unless they cancel before the trial expires, the membership renews as a paid subscription.
They do, however, allow new users to create a free profile and enjoy a limited number of features without paying. Our Christian Mingle review found that non-paying members can do the following things:
Post up to 6 photos
Browse singles' profiles
See matches' main profile picture only
Can only read and reply to messages sent by premium members

Send Smiles
Receive new matches daily
Use LookBook feature
ChristianMingle.com offers one other membership upgrade that doesn't require a premium subscription. It can be purchased as an individual add-on by free and paid members alike.
Cost of Christian Mingle Membership
The Christian Mingle app only offers three premium membership packages. The benefits unlocked with each plan are the same, the only difference is their respective durations. The longer your subscription, the cheaper the cost of the service per month.
During our Christian Mingle review, we discovered that the dating app offers premium memberships for 1-, 3-, and 6-month terms. No matter which plan you choose, the total price of the subscription is due upon checkout. There are no installments or monthly payment plans for the 3- and 6-month packages.
Christian Mingle subscriptions are renewed automatically at the end of their term unless you cancel before the expiration date. Otherwise, your premium membership will renew for the same length of time as your previous plan.

Christian Mingle Premium Features
Part of this Christian Mingle app review involved buying a premium membership and testing out the extra features. The difference was night and day. The customer experience using the Christian matchmaking service is greatly enhanced by the plethora of added benefits.
Features included with a paid membership:
Access All Photos – See all user's photos
Read Receipts – Receive notifications when other users read your messages
Liked You – See which users liked your profile
Viewed You – See who visits your profile
Profile Privacy Controls – Browse anonymously, hide your online status and remove your profile from member's matches and searches
Messaging+ – Send messages that can be read and replied to by all Christian Mingle users, even if they don't have premium memberships
If you're serious about finding a romantic partner on the dating app, you'll probably want to upgrade your subscription too. For the most part, the premium features are required to communicate.
The only exception is if a premium member uses their Messaging+ privileges to message you first. However, even in that case, you'd only be able to see one of their pictures without subscribing. It's possible to find love this way, but the odds aren't as good for most people.
ChristianMingle.com Customer Service
User Base
Average Age of Members
Number of Active Members
Visits Per Month
Gender Distribution
(by Visits)
All Singles
36-50 years old
16 million
154,000 paid subscribers
3.5 million
44% Men | 56% Women
When it comes to customer support, our review of ChristianMingle.com found that the dating app does a good job of providing members with the resources they need to find answers. On the Christian Mingle Help page, the first thing you'll see is a search bar you can use to find articles written about specific topics.
Further down the page, you can find links for four different categories of Frequently Asked Questions:
If your question or issue can't be found amongst Christian Mingle's customer support articles, there's also a "Contact Us" button at the bottom of the page.
Clicking that button takes you to the "Submit a Request" form. Just enter your email address, the subject of your request, and a description of your issues along with any attachments that may add context to your query. Christian Mingle's customer service department will respond to your ticket within the next couple of business days.
Unfortunately, Christian Mingle doesn't have a customer support hotline or any alternative ways of contacting the company besides the request form.
Customer Service Pros and Cons
Pros

Helpful search function.
Library of articles with answers to common customer support issues.
Contact Us page allows users to submit requests to the customer service team.
Manage subscription in the Account Settings section without needing to contact customer support.

Cons

No customer service hotline.
Not as many helpful FAQ articles as some competitors.
No articles helping customers find success on the dating app.
Signing Up With Christian Mingle
As we mentioned previously, part of our Christian Mingle review process involved creating a profile and signing up for a membership. The entire process, from account creation to profile completion and match browsing was extremely simple. It only took about five minutes from start to finish.
1. Create a Christian Mingle Account
The first step is to create a Christian Mingle account, which can be accomplished on the home page of the website or the startup screen on the app. All you do is enter your name, age, and location. Then you provide an email address and password for your login information.
Right after you create an account, Christian Mingle asks for you to upload some profile pictures. You can choose to do this now or skip this step and do it later. If you choose to do it right away, you'll be capped at six photo uploads – that's the limit for unpaid members.
You'll be able to add more after you subscribe to a premium membership.
When choosing your main profile photo, make sure to choose a picture with a clear shot of your face. Avoid group photos, images where you're far away, or anything that might be confusing for the singles browsing your profile.
3. Fill Out Basic Profile Information
Next, you're taken to the "Tell Us About You" page, which asks for basic details about yourself, including height, marital status, religion, church attendance, occupation, whether you have kids, whether you want kids, and level of education. These answers will determine your compatibility with other members and determine whether your profile fits their preferences.
"Church attendance" is the one category that's unique to Christian Mingle. You can answer that you:
Attend church every week
Attend church on special occasions
Attend church once or twice a month
Attend church several times a year
It's best to answer honestly but also choose wisely! The singles on the Christian Mingle app take their religious practices seriously!
Once the basics are taken care of, it's time to write a profile summary. This is your opportunity to stand out and tell other members who you are, what you're about, and why you're on Christian Mingle.
If you have trouble coming up with something to write, there are several example writing prompts already listed in the text field and a link to tips for writing a great profile summary.
Next, you're taken to a page with a wide range of interests and hobbies separated into six different categories:
Sports and Fitness
Activities
Arts and Entertainment
Travel
Music
Eats and Drinks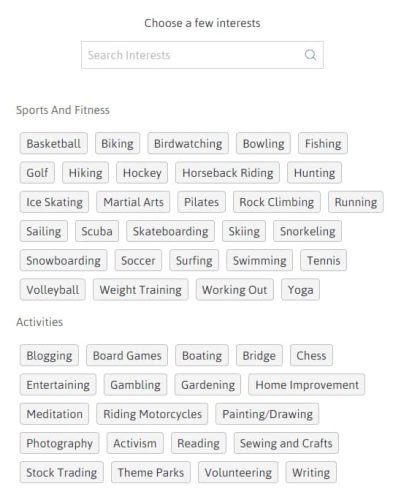 Go through the lists and select as many as applicable to your interests. The answers you select during this step will also impact your compatibility ratings with other members. So, if you want accurate matches, make sure to be honest, and only select things you actually like to do – not stuff you wish you liked to do, or that just sounds good.
6. Set Your Search Parameters
We're finally done setting up our profile and answering questions for other members. Now, it's time to think about what you want in a partner. On the "What are you looking for?" page, you set the gender you're seeking, the age range you're willing to date, and the distance from your location you'd like your matches to be within.
You can also set parameters for religion, relationship type, and every other category from the basic details page. So, if you only want matches who don't smoke, that's an option. Or you can set preferences based on whether your matches have or want kids, or their willingness to relocate.
Finally, you're all set up! At this point, you can either start browsing your matches or buy a premium membership. Your best bet is to upgrade right away since it opens up your options in terms of communicating with other singles. Why not use every tool at your disposal from the start?
All you must do to upgrade your membership is click the "Get All Features" button at the top of the page, on the right. You'll see it right next to your profile picture.
You're good to go! Start checking out some Christian singles in your area. You can filter your match results by New, Online, Distance, or Match %. Once you're on one of these tabs, you can keep scrolling down and more profiles will load.
Click on any of the pictures to open their profile, read more about your match, and see more of their photos.
9. Send Likes and Messages
After you click on a match's photo and navigate to their profile page, you have two ways to communicate with them. Assuming you like their profile, you can either send them a message or click "smile." A "smile" is the same as sending a "like" on other dating apps. It lets them know that you're interested but that you're waiting to see if they're interested too before starting an actual conversation.
Christian Mingle Reviews from Real Users
You've read our review, but what are regular customers saying about ChristianMingle.com? In this section, we've compiled a selection of customer reviews from SiteJabber.com, Trustpilot.com, and ConsumerAffairs.com.
Out of fairness, we pulled a random selection of Christian Mingle reviews from all three websites below and tried to find a range of opinions and scores.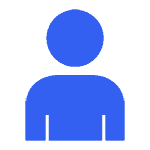 Dirk Alting
"Personally bought a membership in July 2015, within a month I was blessed to receive several smiles and emails. However, one particular lady, I felt really attracted to, but she lived 270 Km away from where I lived. I think that I made contact with her through Christian Mingle very early in the month of August. The lady in question did reply, interestingly enough she has no recollection that she did. On September 28th we met face to face. On December 28th we got engaged and on March 26th, 2016 we married. We now have been married over four years and I have to say that the experience has been a bit of a learning curve. Both our first partners died of cancer, together we had been married for 95 years. Therefore when we married in our seventies we needed to say and still say yes dear. Is Christian Mingle a good sight? in our experience, we say yes. We feel very blessed with each other. I think I have said enough."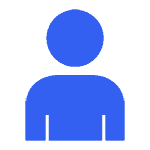 Martin - US
Updated Jul 4, 2022
"Christianmingle as a company is pretty honest. They promptly refunded my account when I changed from 3-months to one month.

"On the negative side:
*I was contacted by Many scamers from day one.
*Navigating the Website is Painfully Slow.
*Often some tabs (like 'who Liked me') Do Not Work.
*Pool of eligible quality singles is so small; no matter how much you expand the radius.
*It's over priced."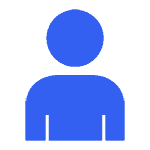 Erica of Surprise, AZ (Verified Reviewer)
Original review: Aug. 26, 2022
"So bad! In the match profile they sent me today there were people who last logged in 2, 3, 6,10 and 11 months ago!! Nobody earlier than 2 months ago! 11 months is ridiculous. I just started my account a couple days ago. I called to see if my settings are off because all the people I see are old profiles. They told me to widen my distance that I was searching in. I'm set to 50 miles!! I'm in Phoenix. That's all the have to offer I guess....$54 wasted. What more can I say?"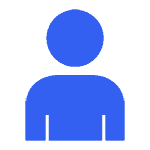 Andy of Salisbury, MD (Verified Reviewer)
Original review: June 26, 2021
"I was very unsure about going on a dating app but I was very happy with Christian Mingle. This site was very easy to sign up with and almost immediately I got matches in my area. I have met with a couple of my matches and they were very enjoyable meetings. I will keep trying this app."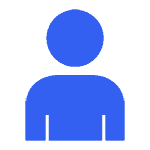 Andrea of Mount Hawthorn, (Verified Reviewer)
Original review: July 22, 2022
"I signed up to this service and the only option was for 3 months. They advertise a large network of Christian people to meet. Within 10 minutes of signing up, I realized that there were very few people to meet in my town and wrote to the company asking for 2 of the 3 months refunded as I would not be using the site. They replied and assured me that they would stop my subscription (confirmed via email) and only charge for a month. 4 months later they took off $49 per month and an extra $149 per month that I did not authorize. I am struggling to get my money back and warn anyone that the service they promise actually does not exist (maybe in America it does but not in Australia (Perth) to be specific). I am so disappointed. As a single parent - the money they have taken is my grocery money for 3 months. Hopefully my bank can intervene on my behalf and get my money back."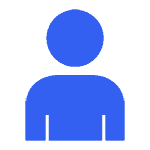 Scott of Phoenix, AZ (Verified Reviewer)
Original review: July 16, 2021
"I think most of the people leaving bad reviews are older people who just don't understand how the site works or how to work the site and their preferences on the site. For example all the complaints about people called mingler with numbers in the names and no pictures. This is something the site does automatically with all new standard members. Until you upgrade your account, IE pay extra money, they assign you a mingler name they make up for you, like mingler ou412 or something like that, and it takes them several days or longer to approve your photos. It's not that these people did not put photos up, they are just not approved yet. In fact it's more likely that these are the real people just trying to see if they like the site before spending all that money for the upgrades and full membership."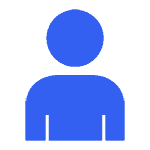 Brenda of College Point, NY (Verified Reviewer)
Original review: Jan. 14, 2020
"I just paid for a one month subscription with CM yesterday. I've had so many fake profiles send me a 'smile'. They have no picture or real name. Then I also received smiles from profiles with an actual picture and name. Only when I've spoken with three of them, they don't write well or spell well even though their profiles say they are educated men. When I questioned one of them about this, he said it's because he finds it difficult typing on a phone. Once I said it's not difficult typing on a phone, it seems he blocked me. The other two immediately asked for my phone number, and when I said I'd rather message on the site for a while, they never responded back again. I'm going to request a refund, and if I'm not granted one, I will write bad reviews everywhere I can about this dating site."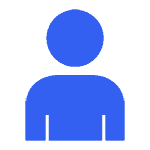 Brad of Corbin, KY (Verified Reviewer)
Original review: June 27, 2018
"Christian Mingle is a great site. I have met some nice people through it. I enjoy the religious aspect of the site as well as the dating aspect. On most other dating websites it is hard to find people who share religious interests, but not on Christian Mingle. I want to continue using it in the future."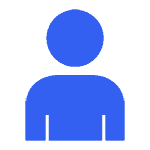 Kayla of Baldwin, NY (Verified Reviewer)
Original review: July 14, 2020
"The sites don't advertise a 50 mile radius! I've tried several dating sites and realized that the money is in keeping me looking. It's hard enough trying to meet and develop a relationship with someone within 20 miles. Throw 50 miles in, and I'm shutting down. I live in NY, and the odds that I'm trying to date someone in PA, CT or NJ are slim to zero. Of course, you don't get the 50 mile radius information until AFTER you give all your personal information, and take all the personality tests!"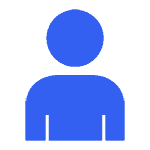 Joshua of Yellow Springs, OH (Verified Reviewer)
Original review: Aug. 8, 2019
"I randomly selected 176 profiles and wrote everyone! Not a single reply, not a single look, not a single like. I chose all kinds of people from thin to heavyset, old to young. Tattoo to priss. I am very seriously wondering if there are any humans on this site! I am not an ugly man nor am I super overweight. Average man. This was the biggest waste of my time and money!"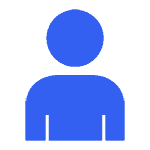 Anne of Brownsville, TX (Verified Reviewer)
Original review: June 17, 2018
"The most common thing in this site is people being a "Christian" whether that is Protestant or not. The site is pretty easy to use and it's nice how you can customize your profile. I liked the fact that you could select and browse by files that had a picture available and also by region so you could look for people near you. The site is too expensive but I liked that there were times where you could communicate for free and also trials. However it should be required if people want to pay for it to make a background check on someone at a discount for safety purposes. And it should have more local events for people to meet."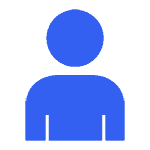 JoAnne of Jacksonville, FL (Verified Reviewer)
Original review: May 30, 2020
"Either the service has been hacked or as someone said in a previous review, the fake contacts are in-house. Whenever I got on, someone knew, and I start getting a bunch of smiles, obviously not from real people because they had mostly numbers in their names. A good anti-hacking system should have prevented this. I also got a large number of "people" sending me information about their supposed friend who saw my amazing profile and just had to meet me, but not joining himself, of course."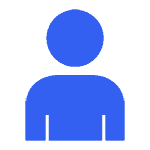 Corinna of Richmond, TX (Verified Reviewer)
Original review: May 2, 2021
"I subscribed roughly 2.5 weeks ago. In that time, I have been presented with 85% profiles without photos or information that is pertinent; the remaining profiles which have come with information, have led to several scammers, catfishers and/or computers. Very disappointing when you think by choosing "Christian" you might find real people who would like to chat or correspond."
Christian Mingle Overall Scores at Customer Review Sites:
3.7/5 on ConsumerAffairs (142 Customer Ratings)
1.19/5 on SiteJabber (140 Customer Ratings)
1.7 on Trustpilot (23 Customer Ratings)
Alternatives to Christian Mingle
Christian Mingle isn't for you? Don't give up on online dating just yet! There's an entire world of exciting dating apps for you to try. Below, you'll find a list of top-tier matchmaking services that we've already reviewed. Hopefully, one of these alternatives suits you better: