Dating apps are now the norm for most people looking for love; they are the go-to way for us to connect because of their convenience and accessibility to almost everyone. With a simple swipe or a click, it's quite likely to be connected to a compatible potential partner in your town or even on the other side of the world.
Yet, for those who suffer from social anxiety, the thought of having to put themselves out there into the world of digital dating can be daunting. Yes, almost everyone on some level is afraid to get hurt or rejected romantically, but social anxiety takes those fears to an almost insurmountable level.
If the thought of having to chat with random people on a dating app makes you feel seasick, don't throw your phone into the ocean just yet—there are some tips and tricks that can make the process a little less terrifying.
---
Understanding Social Anxiety in a Digital Context
Before revealing the tips and tricks, it's necessary to understand the challenges faced by those with social anxiety in a digital dating setting. There's the fear of being judged by others, a heightened sense of vulnerability, and overthinking potential interactions—these are all common concerns.
While dating apps offer a layer of padding due to them being online instead of face-to-face interactions, they can also magnify these fears as social anxiety sufferers struggle with interpreting tone, intent, and emotion through text alone.
---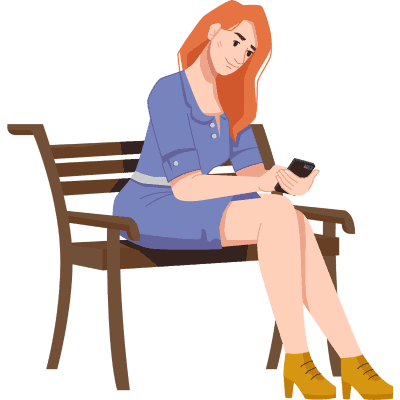 Starting Slowly is Good
If the prospect of signing up for a dating app feels overwhelming, it's okay to test the temperature of the water before diving in headfirst.
Instead of going full speed ahead and swiping or liking lots of profiles, start with one! A slow approach can help manage anticipatory anxiety—move at a pace that feels comfortable for you.
---
Choosing the Right Dating App For You
This is important—not all dating apps are created equal—not even close. Some focus on casual connections, while others aim to foster long-term, serious relationships.
Do your research when looking for the best dating app that will meet your dating goals; choosing a platform that matches up with your intentions is super important and can make the process less Sisyphean! There are niche dating apps that cater to specific interests or demographics, providing a more targeted and comfortable space to connect with others.
---
Building the Perfect Dating Profile
Your online dating profile serves as the digital version of a first impression. For those with social anxiety, the pressure to "get it right" can be paralyzing. A few key pointers can simplify the process:
Be genuine: It's temping to present an idealized version of oneself, but authenticity leads to more meaningful connections.
Ask for feedback: Let a close friend or family member look over your profile. Their perspective can provide reassurance and suggestions.
Use a mix of photos: Showcasing different facets of your life can be a conversation starter and demonstrate multifacetedness.
Conversational Tips
Initiating a conversation online is nerve-wracking. Remember, the goal is to get to know the other person and let them get to know you. Here are a few pointers: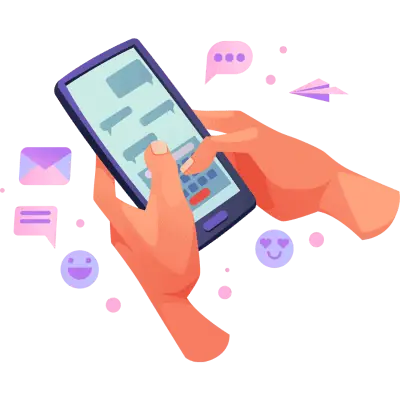 Ask open-ended questions: This encourages a flow of conversation rather than short, closed-off responses.
Be yourself: You're seeking a connection, not putting on a performance.
Don't force it: If the conversation feels strained or one-sided, it's okay to let it go.
---
Managing Expectations
The online dating world moves super-fast and is mostly a numbers game–not every interaction will lead to a serious, meaningful connection, and that's to be expected! You have to temper your expectations and be aware that rejection, ghosting, or a lack of physical chemistry doesn't mean you aren't good enough or are less than—unfortunately, it's just how it shakes out.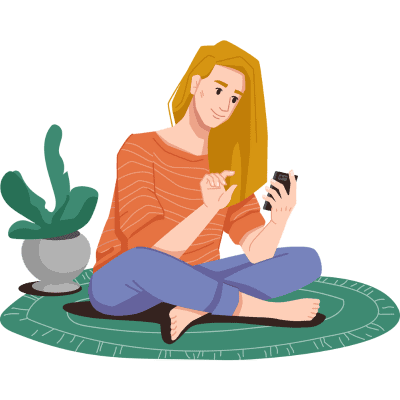 ---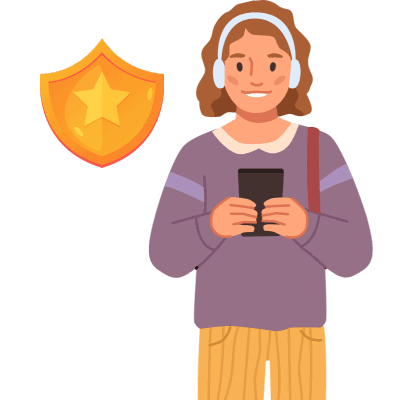 Safety First
While this isn't solely related to social anxiety, always prioritize safety when using dating apps. Meet potential matches in public places, tell friends and family where you are and who you are with, and listen to your gut.
---
Remember, It's Just a Tool
Dating apps are only one tool to connect with others—they should never be a reflection or a defining feature of who you are or a measure of your value. If it ever gets to you or feels overwhelming, it's more than OK–in fact, you should–to take a break and go back to them if and when you feel ready to get back on that dating horse!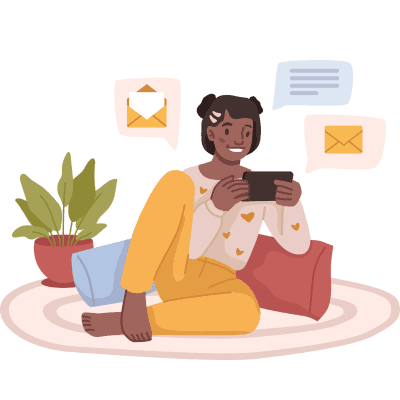 ---
Seek Support
If your social anxiety is significantly hindering your ability to engage on dating apps or in any other social situations, reaching out for help and support from a therapist or counselor specializing in anxiety can be helpful. They can provide coping techniques, exposure methods, and cognitive-behavioral interventions that will work for you.
---
Celebrate Small Wins
Every step you take in navigating the digital dating world, no matter how big or small, is a win. Whether it's signing up and creating a dating profile, initiating a conversation, or going on an IRL date is a victory. Raise a glass to yourself—you are making progress!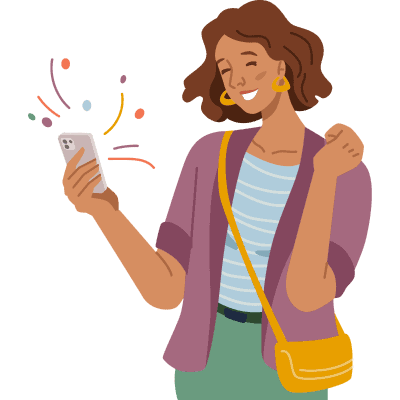 ---
Best Dating Apps For Those With Social Anxiety
While mainstream dating apps can be overwhelming for some people with social anxiety, several apps and platforms cater to a more introverted, anxiety-prone, or niche audience. Here are a few dating apps and features that might appeal to those with social anxiety: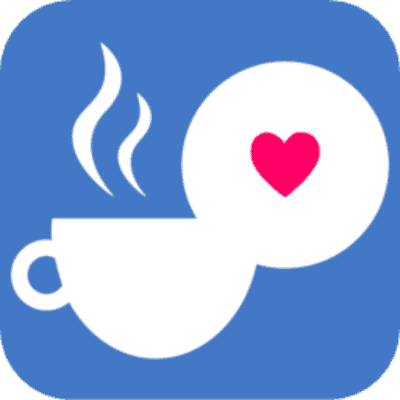 Coffee Meets Bagel
The Coffee Meets Bagel app reduces the overwhelm of endless swiping by providing users with a curated list of potential matches ("bagels") every day at noon. This slower pace and limited choice can be less overwhelming.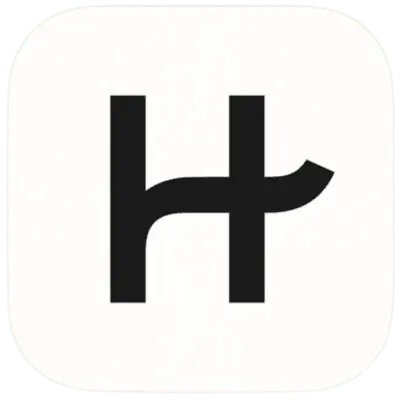 Hinge
Unlike the rapid swipe culture of Tinder, Hinge is designed to be deleted. It prompts users to answer questions and engage more deeply with profiles, fostering more meaningful conversations.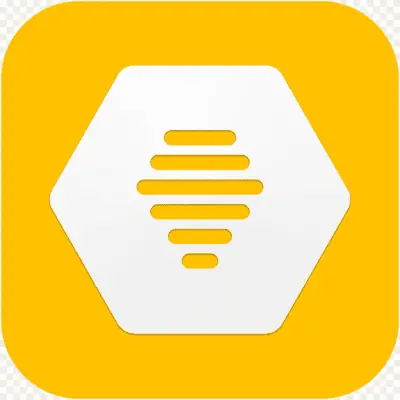 Bumble
The Bumble app empowers women by allowing them to make the first move. For men, this can relieve the pressure of initiating, and for women, it provides more control over the interaction.
OkCupid
With its extensive questionnaire, OkCupid tries to match users based on deeper compatibility and not just appearance. This can make conversations flow more naturally as matched interests provide a foundation.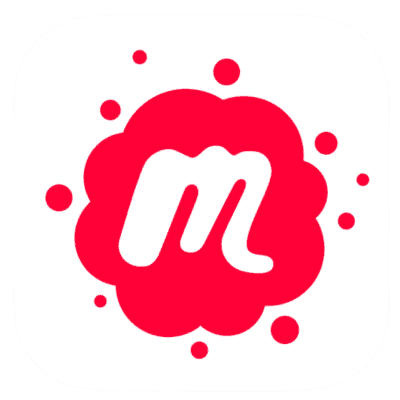 Meetup
Meetup is not a dating app per se but a platform to join groups with shared interests. This can be a more organic way to meet people without the direct pressure of dating.
Therapy Apps
Unlike dating platforms, apps like Talkspace or BetterHelp can connect users with therapists. Speaking with a professional can help manage and understand one's social anxiety, making the dating process more approachable.
Beneficial Features to Look For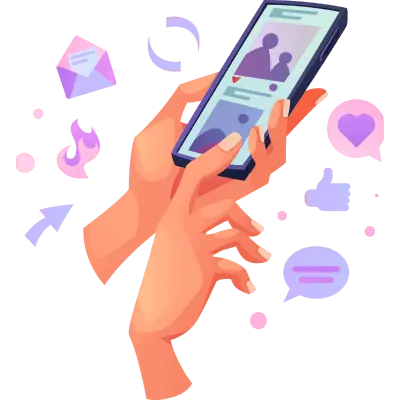 Verification features can reduce the fear of catfishing or misleading profiles.
Time-limited chats can motivate users to communicate before the chat disappears, reducing prolonged anticipation.
Feedback or rating systems can provide reassurance about the authenticity and behavior of potential matches.
Lastly, when choosing an app, it's essential to read reviews and maybe even take a test ride on a few to find one that feels the most comfortable. And remember, there's no rush. The journey to finding connection and love should be taken at your own speed—it's not a sprint; it's more of a slow stroll where you set the pace.
Takeaways
Traversing the dating realm with social anxiety can undoubtedly present a unique and sometimes tricky set of challenges; it's also a chance to expand your horizons in the romance department—a chance to connect, to lessen (or even conquer) a few of your fears, and to find that special someone hopefully.
Remember, everyone is looking for relationship and you're in no way alone in looking for a romantic connection or doing so with social anxiety. The dating app world is huge, and, as the saying goes, there's a lid for every pot!