Coffee Meets Bagel App Review (2023)
If you're looking for a modern dating app with all the appeal of Tinder, Bumble, or Hinge, minus the emphasis on casual dating or romance, you'll love Coffee Meets Bagel! This is a modern dating app focused on serious dating and relationships but is attractively designed and functions in the same sleek way that makes platforms like Tinder so incredibly popular in 2023!
Find a serious relationship or a long-term commitment at Coffee Meets Bagel today by signing up for a premium membership or trying the app free of charge via the limited free trial membership. Our Coffee Meets Bagel review will cover the cost of membership and the features that come when you purchase a premium subscription. We'll even cover the entire sign-up process and how to use the "free trial" version of the app!
Before we dive into our review of the Coffee Meets Bagel dating app., these are some of the best things to know about the app before signing up for a membership plan or even beginning a free trial membership. 
Fact
Details
Site Name
CoffeeMeetsBagel.com
Key Info
• Year Founded: Founded in San Francisco in 2012; appeared in the 6th season of Shark Tank
• Best For: Serious relationships, long-term commitments, and casual dating or romance
• Number of Active Members: 11 million
• Gender Ratio: 55% men to 45% women
• Matchmaking Process: Members dating preferences and basic criteria like age, location, appearance, ethnicity, and religion

Cost of Membership
CMB prices start at $15.00
Apple Store Stats
4.5 stars based on over 128,000 reviews
Google Play Stats
3.5 stars based on over 95,000 reviews
Sign Up Time
5-10 minutes
Newcomers to Coffee Meets Bagel can use the "free trial" offer to experience some of the premium membership features for a limited period of time. New users will need to upgrade to a premium plan to utilize all that Coffee Meets Bagel offers. 
The Coffee Meets Bagel "free trial" is the mode all new members begin when they create a new account with the app. Posted throughout the platform are links for membership upgrades that members can click on at any time to become official members. 
Benefits of Using the "Free Trial"
There are three premium membership plans that customers can choose from at CMB. Each package comes with the same features, so the only difference in price is due to the different membership plan time frames. 
There are four membership plans that you can enjoy when joining the Coffee Meets Bagel app. They all come with the same premium features, but they will vary in length.
You'll pay more at the end of the day for a more extended membership plan, but you'll pay a lower monthly rate as the length of the plan increases. You can see the complete price breakdowns in the chart below:
Any features you can enjoy as a free trial member also apply to the premium membership: free account registration, a free personal profile, the ability to search and browse profiles, and free daily matching. Here are the remaining features you can enjoy once you've purchased a Coffee Meets Bagel premium membership plan. 
Beans are an in-app currency that allows you to purchase additional features to enhance your CMB experience! Premium members get 6,000 beans each month, and there are specific actions that members can perform to earn more, like referring their friends to use the app or logging into the app for 7 straight days. 
Below is a breakdown of the cost of beans on the Coffee Meets Bagel app:
| # of Credits | Cost | Total Cost |
| --- | --- | --- |
| 100 | $0.02 | $1.99 |
| 2,000 | $0.01 | $23.99 |
| 3,000 | $0.01 | $24.99 |
Any CMB membership package purchased through Google Play or the App Store is set to automatically renew once it comes to the end of its term. Your subscription ends but will automatically start over again, so you don't miss a beat of coverage. You'll get the same plan in terms of length and features and be charged again at the original rate. 
If you don't want your membership plan to auto-renew, you have to contact customer service and have that feature disabled or turn it off by entering your billing preferences in the account settings. Deleting or uninstalling the app will not do the trick! 
Our Coffee Meets Bagel App Rating
We performed our honest and unbiased rating process for our Coffee Meets Bagel review and arrived at an overall score of 3.9/5! It's not a perfect dating app. It has its fair share of flaws, but we recommend this platform to anyone looking for serious relationships or long-term commitments. 
| Category | Score |
| --- | --- |
| Features | 4.2 |
| Ease of Use | 4.7 |
| Match Quality | 3.3 |
| Cost | 3.5 |
| Active User Base | 4.2 |
The Coffee Meets Bagel dating app comes with a lot of great features, including Discover, which allows you to search for matches outside of the search criteria you set, daily matching conducted each day by the app, and activity reports that enable you to keep tabs on members you have taken an interest in. We also liked the Bean system, where you can purchase additional features thanks to the 6,000 Beans allowance each month. 
The Coffee Meets Bagel app has a great, intuitive design that is easy to figure out and pick up. All the menus and tabs are straightforward. It's simple to access your daily matches and to perform searches for other members outside of your type. Another easy factor of the CMB app is the sign-up process which only takes about 5 to 10 minutes! 
The daily matches at the Coffee Meets Bagel app were decent and adhered well to the criteria we set up in our personal dating preferences. One thing that the CMB app does have going against it in this category is that there are a limited number of daily matches (and it's far fewer than most other dating apps) and the fact that the daily matches are based on mutual likes. 
The CMB app is middle-of-the-road when it comes to membership pricing overall. We liked that there were four membership plans because they offered the customer some flexibility regarding price and time to use the app. We appreciate the Beans system but also felt that it was weird that you have to pay for more features on top of the membership price. 
This is a pretty active user base (11 million in the US and 400,000 added each month). The CMB app estimates it has conducted about 50 million matches and 25 million introductions in 10 years, so that's a definite plus. On the downside, the CMB app has an older user base on average, with its members generally being between 30 and 37 years of age. It's less popular with 20-year-olds. 
We want our review of Coffee Meets Bagels to be as honest and unbiased as possible, so we've focused on covering the pros and cons of using this app. These serve as good reasons to join or not join the Coffee Meets Bagels platform.
Check out our best alternative dating apps for good alternatives to the Coffee Meets Bagel app! 
Customer Service Information
There's not a whole lot to say here. The customer service factor in the CMB app is almost non-existent. There are no live chat or phone number options available. 
You can request help at the app's help center by creating a "help ticket." The only other way to make direct contact (we're being generous by calling it "direct") would be to email the app at contact@coffeemeetsbagel.com. 
Signing Up for Coffee Meets Bagel
The sign-up process at the Coffee Meets Bagel app is simple and isn't time-consuming in the least. Creating an account and your personal profile should take, at most, 5 to 10 minutes. 
We'll break down the process step-by-step, all of the things you'll see and encounter once you've already gone and downloaded the app to your mobile device. It's self-explanatory, but we'll show you how the whole thing is done!
We found using the Coffee Meets Bagel app quite easy and straightforward (at least just using the free trial membership plan). We'll explain what you can do using the app in its limited, free capacity. You can only navigate a few menus and tabs as a free trial member, but we'll explain how to get around the app nonetheless. It's super easy! 
What Are People Saying About Coffee Meets Bagel?
We've been talking a lot about the Coffee Meets Bagel app. Let's hear from the people who have used the app firsthand, shall we? These are reviews that we've found using our trusted go-to sources: Trustpilot and SiteJabber. We did our best to capture both positive and negative feedback from users from the past few years so you can get a good idea of how the public receives Coffee Meets Bagels as a dating app.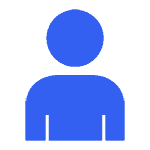 Diane Kelly - Trustpilot Review
September 22, 2022
"Awful. Just awful. A huge waste of money and time. Few candidates, fake profiles, candidates that don't align with your preferences and a site that isn't user friendly. I knew the first day it was going to be a failure but they wouldn't refund my money. I have been on several other sites and this is the worst."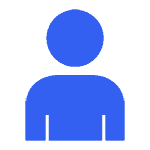 Just M - SiteJabber Review
May 12, 2021
"Dated a couple of guys locally in Singapore and most of them are genuine. It is not difficult to identify scammers as soon as they ask you for money or are unable to meet in person. However, the problem is there are guys who lied that they are single when they are actually married, probably just looking for cheap thrills. Came across this guy who called himself MLSF, KP or Kwee Peng who wasn't honest about his age and marital status. If you are looking for something serious, look out for red flags early. Some of the guys are just looking for friends with benefits, keep your sanity, and don't fall too soon - unless you're looking for cheap thrills!"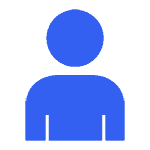 TJ - Trustpilot Review
August 8, 2022
"The people I met on this app were horrible. They seem to have lots of women to match with but in my opinion most of those profiles are absolutely fake. If you plan to use this app don't give them any of your money please."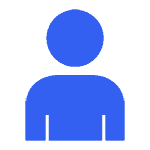 Brigitte B. - SiteJabber Review
May 12, 2021
"My experience so far has been good. A lot of genuine guys, could go out and date. However, caught one scammer with no internet trail. Goes by the name of Kim Min Ho, says he's Korean. He'll ask you to quickly change to WhatsApp or WeChat and uses the number *******320. He works as an automation engineer for an offshore company in Singapore. Unlike other scammers, his modus operandi is unusual. He will message you in the morning, lunch hours and after office hours. He's not eager and will not ask for your personal information. He only asked for USD 1500 three months after matching on CMB. He will also not shy away from telephone calls but will not do video calls because of his 'work'. Just putting this here so that other women will be aware and that this poor chap who's identity has been used can be made aware."
Alternatives to the CMB App
We completely understand if the Coffee Meets Bagel app is not the best course of action for your online dating excursions. There will be better fits for some people. But we have included some tremendous alternative dating apps with the same focus on serious relationships and excellent search filter criteria for finding the right singles fast! 
Dating App
Fast Facts
Review
eHarmony

Best For: serious relationships rooted in compatibility
Active Users: 16+ million
Gender Ratio: 48% men to 52% women
Membership Cost: $35.90-65.90/month

eHarmony Review
Elite Singles

Best For: serious relationships with professional and highly educated singles
Active Users: 2+ million
Gender Ratio: 44% men to 56% women
Membership Cost: $19.95-37.95/month

Elite Singles Review
Match.com

Best For: committed relationships or casual dating and romance
Active Users: 8+ million
Gender Ratio: 51% men to 49% women
Membership Cost: $19.99-34.99/month

Match.com Review
Zoosk

Best For: casual dates or serious relationships from a large pool of singles
Active Users: 500,000+
Gender Ratio: 48% men to 52% women
Membership Cost: $12.50-29.95/month

Zoosk Review
Christian Mingle

Best For: serious relationships with other Christian believers
Active Users: 16 million
Gender Ratio: 44% men to 56% women
Membership Cost: $24.99-49.99/month

Christian Mingle Review
SilverSingles

Best For: serious relationships with singles over the age of 50
Active Users: 100,000
Gender Ratio: 53% men to 47% women
Membership Cost: $27.95-54.95/month

SilverSingles Review
If there's anything we forgot to mention or cover in our review of the Coffee Meets Bagel app, we hope to address it here in our FAQ section. We feature some of the most popular questions from our readers or anyone interested in the Coffee Meets Bagel app.