Bumble is a dating app designed to resemble Tinder, but with a greater focus on developing and fostering serious relationships and romances between singles wanting to fall in love! The Bumble app utilizes the swipe style of online dating, allowing its users or members to find the right singles based on geographic location, personal preferences, and pure attraction!
Bumble app members will find singles similarly as they would on Tinder, but Bumble caters to an "older" clientele, comprised primarily of singles between 31 and 38 years of age and looking for something more serious! While Tinder consists mainly of 20-somethings interested in casual relationships or meetups, Bumble will have a higher number of single parents, singles who are further along in their careers, and singles who are tired of casual dating and want something more!
Check out our 2023 Bumble review and find out if it's the best online dating service for you!
---
---
Our 2023 review of the Bumble app will walk you through all the noteworthy aspects of this dating app, its membership plans, pricing, and the features and benefits you can enjoy as you go!
When you're done reading, you will know the location of everything important on the Bumble app! We will walk you through the "free trial" version of the app and show you how to use it. We have even included "how-to's" detailing the sign-up process and steps for creating a Bumble profile.
Our team has independently researched all products and services that we have listed on this page. If you sign up or purchase through our links, we may receive a commission. See how it works.
About the Bumble Dating App
Created in 2014, Bumble is a world-renowned dating app similar to Tinder but with a stronger focus on developing and fostering serious, committed relationships. If you're looking to learn a bit more about Bumble before starting a "free trial" or paying for a membership, get up to speed with some fast facts!
Fast Facts on Bumble
Fact
Details

Site Name

Key Info

• Year Founded: 2014
• Best For: Singles who want to fall in love, develop serious relationships, or create strong friendships
• Number of Active Members: 11 million (from the US)
• Weekly Activity: 700,000
• Gender Ratio: 57% men to 43% women
• Matchmaking Process: Bumble uses location, personal preferences, and pure attraction to get singles to match with one another

Cost of Membership

Bumble prices start at $16.99

Free Trial

Yes

Sign Up Time

5 minutes or les
Bumble Overall Rating
Overall:

| Category | Score |
| --- | --- |
| Features | 4.2 |
| Ease of Use | 4.9 |
| Match Quality | 4.2 |
| Cost | 3.9 |
| Active User Base | 4.4 |
| Overall | 4.3 |
How did we rate Bumble as a dating app overall?
All we can really say is that we loved Bumble! We would venture to say that we liked it even better than Tinder!
Yes, there are some weak points to the app (as with any online dating platform), but we could not resist how great the app looked and how easy it was to navigate the user interface! There was also a large pool of good singles to choose from, no matter your age or distance settings!
And it all comes at a great price!
Pros and Cons of the Bumble App
We tried to look at Bumble from every angle in order to capture what we felt to be the app's top pros and cons. In order to bring you the most honest Bumble review, we felt that it's best to show you what this app does well and the areas where it could improve!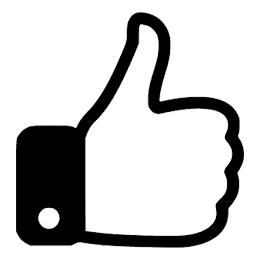 Reasons to Join
60% of the matches on Bumble result in an actual conversation
A super easy and quick sign-up process that leaves profile development until later on
A great dating app for developing serious relationships or for falling in love
Attractive user interface that features an extremely intuitive design
Affordable pricing which begins at $16.99 per month or even $3.49 for a single day
Large dating pool with 11 million users residing in the United States alone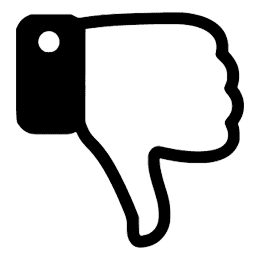 Reasons Not to Join
Matches are lost if there is no communication after 24 hours
"Free trial" only lets you experience a limited number of the app's features and functions
Fake profiles, catfishers, and spam accounts can be found on the app
Customer service is limited to a contact form and an FAQ page
You have to pay extra fees for upgraded features that will get you further ahead
Not a lot of gender options are available for the LGBTQ+ community
Free Trial
Bumble is quite limited when you are operating without a membership plan! The "free trial" basically allows you to create an account, develop an online profile for the app, and browse for singles who use Bumble, but that is about it!
The "free trial" only lets you use a limited number of the features and functions available at Bumble to give you a feel for how to use the app and to see what kind of singles are currently using it!
"Free Trial" Features
Begin a Bumble account
Free Bumble app download
Create and develop your Bumble profile
Set up your distance and age preferences
View singles' photos and profiles based on your preferences
"Pass" or "like" profiles
Access the Bumble FAQ center
Contact customer service via the contact form
We officially suggest committing to a Bumble membership if you're genuine in your desire to begin relationships or friendships through the app. The "free trial" does you no good, aside from letting you get an idea of how the app works and what kind of people are enjoying its services.
Membership Plans and Cost
You can take several routes on the Bumble app concerning membership plans. With a paid membership, you can experience all the features and benefits that Bumble offers!
Our Bumble review found that this dating app is reasonably priced. Not too expensive, but not quite the most affordable app you could use. But considering the features and experience you get for the money; Bumble is a worthwhile option!
There are no payment plan options for Bumble memberships. There's no way for a customer to pay for their membership plan month to month. All plans must be paid for all at once and in one lump sum before you can begin using the app and you can pay for your Bumble membership using any major credit card, PayPal, or Venmo!
Other Memberships
In addition to the traditional month-long memberships, you can delve into shorter terms or even the shot at a one-time payment for a lifetime membership with Bumble!
1-Day Membership: $3.49
1-Week Membership: $13.99
Lifetime Membership: $149.99
Please Note: With the Lifetime Membership plan, you only pay once, and there is no auto-renewal. You can essentially use Bumble for a lifetime by making that one-time payment!
Customers can pay for memberships using any major credit card when purchasing the app from Google Play or the Apple Store. Memberships cannot be paid for via payment plans or monthly installments. The entire membership must be paid in full before using the services.
Auto-Renewal
Every membership you find at Bumble will auto-renew itself when it has come to its end. This term appears when you enter your card details when paying for a membership plan under the section "recurring billing."
To ensure that you do not get charged for the same plan again once the first one expires, you will want to cancel the auto-renew 24 hours before the appointed time! There are instructions on the Bumble FAQ page to address this.
---
Bumble Boosts
Bumble Boosts allow you to experience the following:
Rematch: users have another chance at connecting with matches that they let expire
BusyBee Extension: users can extend their connection to specific singles past 24 hours so that they never lose track of them
Beeline: a list of the users who have already swiped right on you
Bumble Boosts can be purchased through 1-, 3-, and 6-month installment plans. Or you can get them for as little as one day or one week!
---
Bumble Spotlight
You can also pay for Bumble Spotlights which bump your profile into better overall placement on the app so that more singles on Bumble will see you more often! Spotlights are a phenomenal way to increase your visibility and increase your odds of success by meeting the right singles.
---
Signing Up with Bumble
Bumble has a simple, pain-free sign-up process that should take no more than 5 minutes to complete! Bumble is already a beautiful and intuitive dating app, and every step of the sign-up process was no exception!
Follow this step-by-step process for creating a free account and profile at Bumble. You will be able to see precisely how quick and easy it is to get things started! And all in less than 5 minutes! Plus, it costs nothing to create an account and develop your online profile, so it can't hurt to get started!
Step #2: Logging In
You're presented with the option of logging in using your Apple account, your Facebook account, or your personal cell phone number. This can help to save you a bit of time along the way!
We decided to log in using the phone number. Provide your number, and you will receive a confirmation code that you must repeat back to Bumble to gain access.
Steps 3 – 5: Add Your Basic Info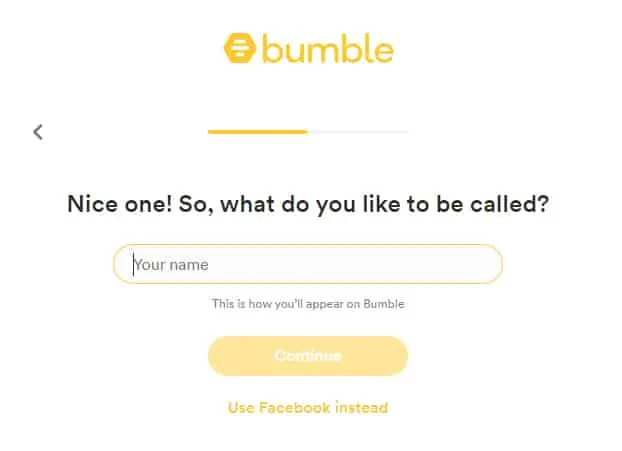 You can also enlist the help of Facebook with this step! Create a username that will appear as the name on your Bumble profile. When you are finished, hit "continue."
Because anyone that uses Bumble is required to be over the age of 18, you must provide your official date of birth. Hit "continue" when you are done.
Next, select your gender and hit the "continue" button.
Steps #6 and #7: Upload Some Photos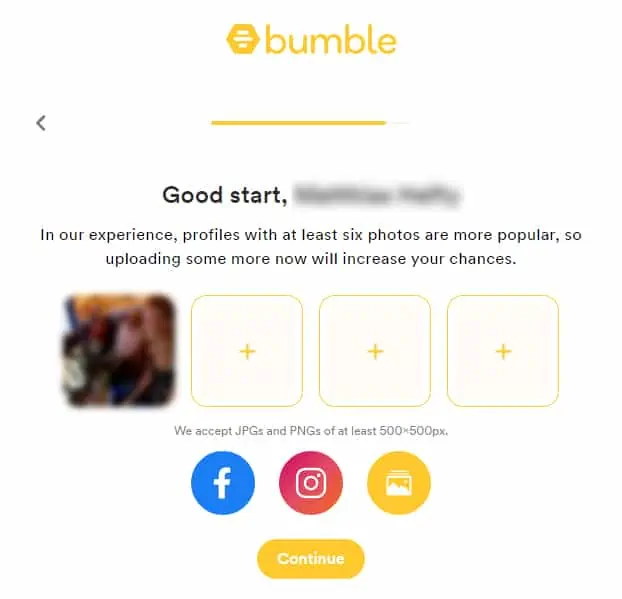 Upload at least one photo of yourself before continuing. You can upload straight from Facebook, Instagram, or your personal computer or mobile device.
Once your first photo has successfully uploaded, you will be prompted to add more, though it is not required. The more pictures you post to your profile, the more other singles can see who you truly are! Bumble highly recommends uploading 6 for the best results.
Bumble is pretty stern with the quality and the specifications of the photos you can post. They need to be a specific size; they cannot be blurry; they need to feature you somewhere! You cannot get away with posting stock photos at Bumble.
Don't be surprised if Bumble comes back to you and asks you to delete the photo you posted and upload a new one to match their requirements!
Step #8: Allow Access to Your Location
Because Bumble uses your location to find matches near you, you will need to allow the app location access so they can provide local or regional matches to scroll through!
Distance settings can be adjusted once you get to your profile page. This step allows Bumble to access your location.
Step #9: Agree to the App Guidelines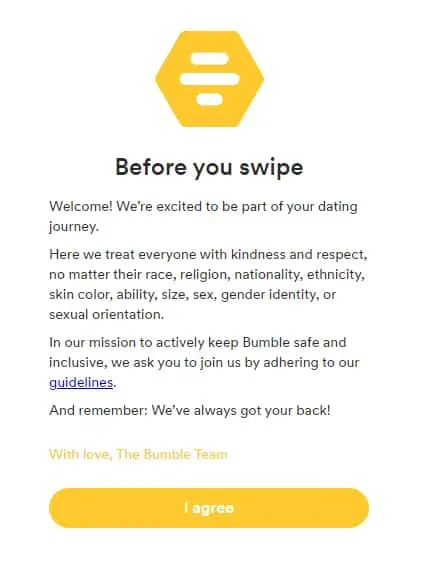 Before continuing, you must agree to the guidelines set forth by Bumble. You can read them or not. Simply hit the yellow "I agree" button to move on to your Bumble profile! It's not required to continue.
Step #10: Choose Your Bumble Mode
Bumble is a dating app for finding love, but two other versions of the service exclusively cater to finding friends or business networking, respectively.
If you want to use the app to find love and serious relationships, click on the button that says "date" to continue!
Step #11: Who Are You Interested In?
Now that Bumble knows you're here for dates, select the gender of the singles you want to meet!
Step #12: Welcome to Your Personal Bumble Profile
This is where you land once you finish answering that final question! As a "free trial" user, you can begin scrolling through nearby singles that could potentially be suitable matches for a relationship!
Unlike many dating apps that want to capture all your profile details during the sign-up process, Bumble only asks for a bit of information before directing you to your online profile. Most profile developments and modifications occur once you are already on the app! We really like this!
How to Use Bumble
Bumble has such a straightforward design we feel it is somewhat self-explanatory. We will go ahead and go through everything anyways! Here's what you will find and encounter on the app if you are operating as a "free trial" user and not as a paid member.
Swipe-Style Dating
Let's begin with Bumble's swipe-style dating setup!
Here's where you will see the user's primary profile photo along with their name, age, and occupation. Many of these profiles will also have a small blue checkmark beside their age, guaranteeing that their photo is "verified."
What Are the Buttons at the Bottom?
Let's work right to left:
"Checkmark" Button: liking and expressing interest in the profile you see
"Star" Button: Sending a "super like" which shows the most interest (for paying members of Bumble only)
"X" Button: you're not interested in the profile you see
"Back" Button: this button is only for paying members at Bumble but allows them to go back and either "swipe right" or "swipe left" on a previous profile where they might have had a change of heart
Additional Profile Information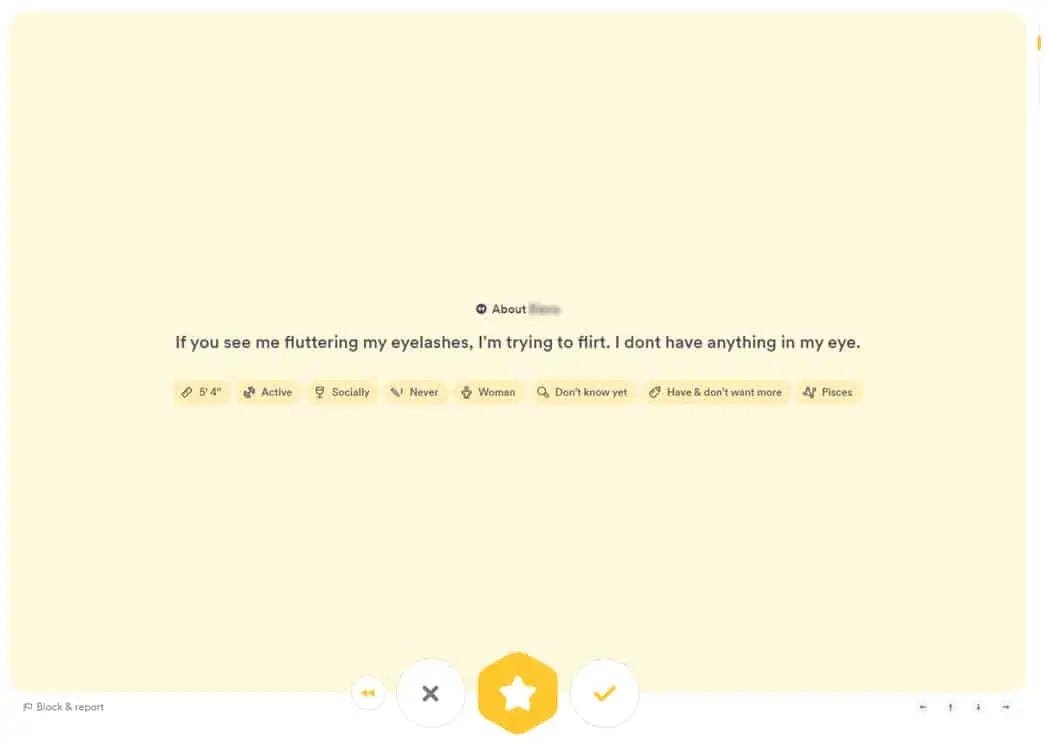 Scroll down through the profile, and more information about the Bumble members will come up. It will vary from member to member; some include more info on their profile than others, so what you see in this example will not reflect everyone you run across.
The "About" section begins with a fun tagline to grab the reader's attention! It is followed by personal information like the Bumble member's height, gender, religious and political stances, and if they drink or smoke (among other things).
Fun Icebreakers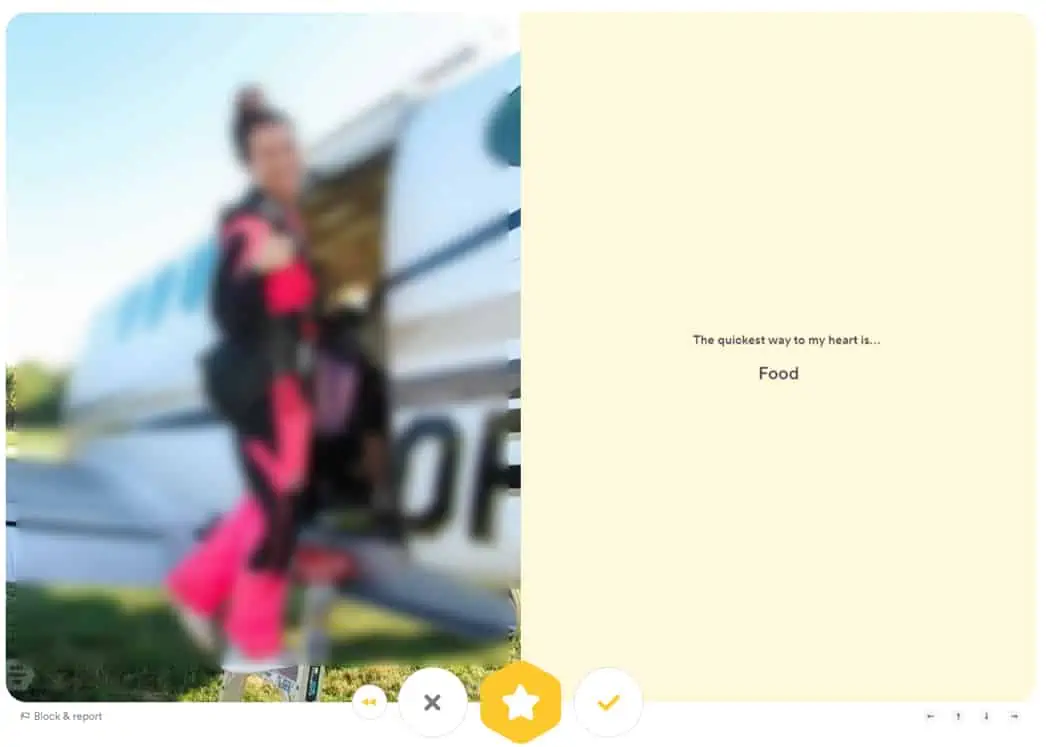 Many of these profiles will come with funny icebreakers or prompts to give you more insight into each Bumble member's personality. Some include "my personal hell is…" and I get way too excited about…."
More Photos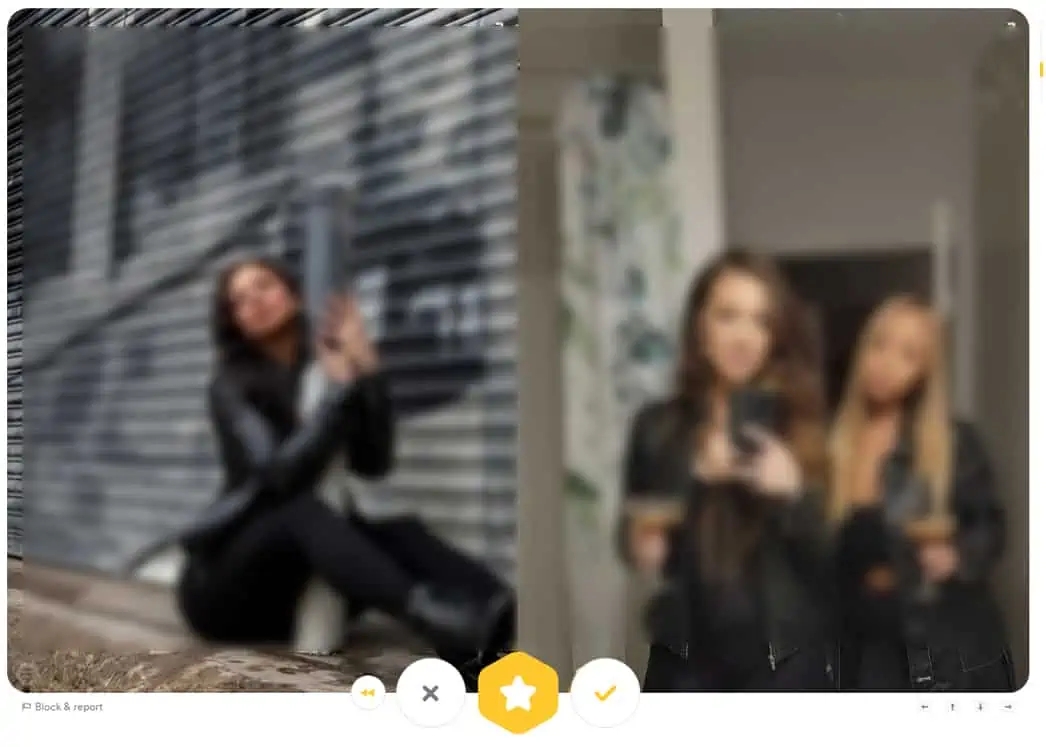 Post more photos here to depict your lifestyle, hobbies, passions, and interests. It really helps to flesh out the profile. Bumble recommends posting around six images to start.
Location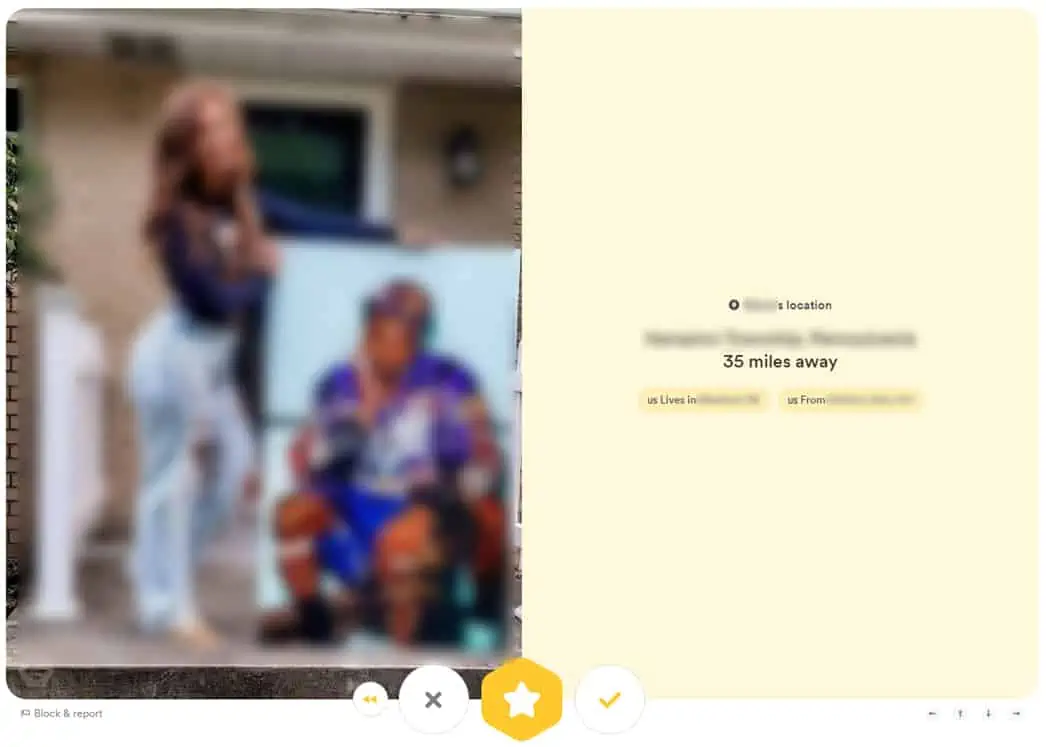 The final part of any profile is usually the member's location and how far away this is from you. Some members will tell Bumble where they live and their hometown for a little extra color.
Bumble Profile Main Menu
As a "free trial" user, you can navigate away from the singles catalog by clicking on the icon of your name and profile photo in the screen's upper left-hand corner.
Here's what you will see:
Edit Profile
We're going to begin off on the right side of the screen under "date profile." The main menu on the left is called "edit profile."
You will see all the profile photos you have uploaded and how many more you can upload as a "free trial" member.
Click "preview profile" to see what your profile looks like to other Bumble users.
Click "verify your account" to add a little blue checkmark to your profile to verify that the picture is indeed you!
The following few tabs allow you to access various areas of your Bumble profile to include add-ons or make revisions. You can adjust or add profile prompts, your "about me" section, and connect your profile to your Instagram or Spotify accounts!
Upgrades
The first few options on this menu are any of the features and services that one must pay for on Bumble:
Settings
Under "settings," you have control even as a "free trial" member regarding which singles you want to view in the catalog.
"Choose mode" allows you to switch between the dating version of Bumble (date) and the other two versions: the one for finding friendships (bff) and the one for networking (bizz).
Under "filter," you can adjust the gender, age, and distance settings for the singles that you are interested in finding.
If you click on "advanced filter," you can break down your search further by multiple categories:
Verified profiles only
Height
Exercise
Education level
Drinking
Smoking
Looking for
Kids
Star sign
Politics
Religion
"Free trial" users can only use two advanced filters and must upgrade their membership to use more.
The last few tabs contain options to adjust your notification settings, location, and preferred language. There are also two other buttons, one for logging out of your account and another to delete your Bumble account if necessary.
Customer Service
There are two primary ways to reach customer service and support at Bumble: a generic contact form and a help center with a lengthy FAQ section—Par for the course when it comes to most dating apps today.
These can be found in the primary Bumble menu on the left side of the screen under "Contacts and FAQs."
Contacts and FAQs
You get to the customer support center by clicking on your profile picture icon and username in the top lefthand corner of the screen, and a menu will appear below. Click on "contact and FAQs."
You have a few options. We'll not get into "terms of service" and "privacy policy" because these are self-explanatory, and the pages are rather dull. They are simply for the convenience of the Bumble user who wants to read these lengthy documents.
But we will delve into "FAQs" and "contact us."
FAQs Section
Clicking on the FAQs tab will take you to a page where you can search by topic (via the search bar at the top) or choose from a list of previously established issues like Privacy and Safety, Bumble 101, or Troubleshooting.
There is also a list of some of the most popular questions asked by those who use Bumble. This dating app has a quality system in place for anyone wanting to troubleshoot problems or issues on their own.
Contact Form
Use the contact form to send messages directly to customer service and support. Access it by going back to that main customer service screen and clicking "contact us."
You will need to provide your name and email address and choose from the following choices:
Ask a general questions
Report a safety concern
Help with payment
Request my date
Report a technical issue
See why I was blocked
Depending on which options you choose, a text box will show up where you can write out and send your messages. There's also an option to add any attachments which might be helpful with your inquiry or request.
When you have everything together and ready to send, click on the yellow "send message" button at the bottom.
Customer Feedback and Comments
If you want a little more insight into Bumble as an online dating app, we have included some user and customer feedback that might be insightful. We can only cover so much on Bumble without actually using it to find love, romance, or serious relationships. Find out more about Bumble from those who have used the app firsthand!
As always, we have drawn our comments and feedback from sources like SiteJabber, ConsumerAffairs, and Trustpilot: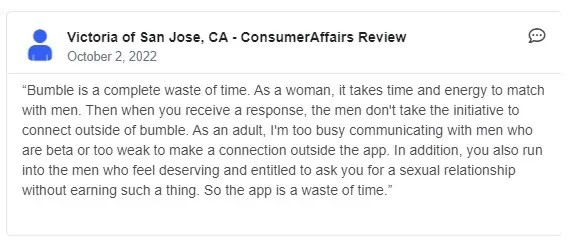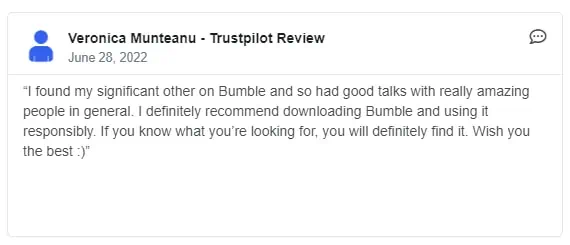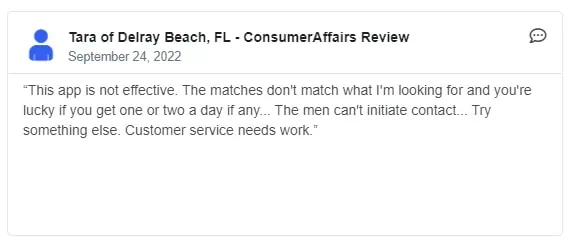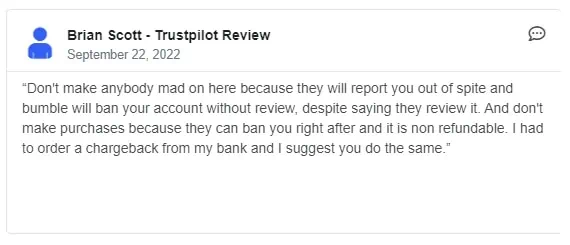 Bumble Dating Alternatives
Is Bumble not the dating app for you? No worries. We came prepared with some top-notch alternatives!
Dating App
Fast Facts
More Info

Hinge

User Base: All singles
Active Users: 500,000
Gender Ratio: 55% men to 45% women
Paid Subscription: Yes
Free Trial: Yes (limited)
Subscription Price: begins at $16.66/month

Tinder

User Base: All singles
Active Users: 8+ million
Gender Ratio: 61% men to 39% women
Paid Subscription: Yes
Free Trial: Yes (limited)
Subscription Price: begins at $4.50/month

Match.com

User Base: All singles
Active Users: 8+ million
Gender Ratio: 49% men to 51% women
Paid Subscription: Yes
Free Trial: Yes (limited)
Subscription Price: begins at $18.99/month

Zoosk

User Base: All singles
Active Users: 50+ million
Gender Ratio: 48% men to 52% women
Paid Subscription: Yes
Free Trial: Yes (limited)
Subscription Price: begins at $12.50/month
Bumble Dating App FAQ
We've done our best to enlighten our readers on what we consider some of the most important aspects to know about the Bumble app throughout our review. However, we realize that there are many other questions that come up from individuals that we didn't answer so we have put together a list of the most common ones we receive and answered them below.
What Is Bumble?
Bumble is a location-based dating app that allows singles to find each other in the same way as Tinder (swipe-style dating). However, Bumble is geared more toward committed relationships and meaningful connections, unlike Tinder, where most users seek casual romances or meetups.
How Does Bumble Work?
Much like Tinder, Bumble utilizes your location, personal preferences, and attraction to other singles to perform its matchmaking. Singles who have "swiped right" on each other can then send messages back and forth. One of the biggest strengths of Bumble is that 60% of all Bumble matches result in a real-life meetup!
Is Bumble Membership Worth It?
Bumble is like Tinder, but it is more focused on singles who want serious relationships or romance, not something that will devolve into a "hookup" or a casual encounter. If you are looking for serious relationships, Bumble might be worth it. If you are the type who doesn't want to pay extra for additional features, Bumble might not be the best app for you! Believe us, there are ways to be more successful using Bumble, but you will have to pay!
How Much Is a Bumble Membership?
There are six different membership plans at Bumble, with the 6-month plan starting at the cheapest monthly rate: $16.99! There is also a way to pay for just one day of Bumble's services for $3.49!
Can I Use the App for Free?
There is a "free trial" that allows you to test out the app and enjoy a limited number of its features and benefits. You can create and develop your Bumble profile for free, modify the distance, gender, and age settings for the singles you want to find, and you can go through and look at the singles who are currently using the app near you! You can "like," or "skip" profiles based on what you see in their picture and their profile information.
What Features Cost Extra at Bumble?
Bumble Boost features like Super Swipes, the Beeline, the BusyBee Extension, and Rematch require you to be a paying member at Bumble. Being a paying member also allows you to message other singles, a simple but vital feature that gives you a lot of traction. In addition to Boosts, all Bumble Spotlights will cost extra too.
What Is the Sign-up Process like at Bumble?
We love the sign-up process at Bumble! It should not take much more than 5 minutes to get through setting up the account and your profile. What stood out to us was how much of your profile you develop once you can access the app.
While many other dating apps require you to assemble your profile while signing up, Bumble leaves a lot of that for when you are actually using the app. You can browse through the singles catalog and only have your profile 10 or 15% finished!
Bumble vs. Tinder: Which Is Better?
Bumble is much better for finding singles who are down for serious commitments or long-term relationships. In our opinion, Bumble is much easier to figure out and navigate. It looks much better than Tinder and has a simpler, streamlined design that makes it so enjoyable to use! Though it seems more features and add-ons need to be purchased on Bumble, so Tinder might be better in that respect. Tinder is ultimately cheaper to use. Find out more on how they compare in our writeup for Bumble vs Tinder.
What Is the Average User Age?
You will typically find singles between the ages of 31 and 38 on Bumble. There are exceptions, however. You can find Bumble users who are as young as 18 or 19 years, as well as those who are in their late 40s or early 50s!
What Is the Dating Pool like at Bumble?
Bumble is one of the biggest dating apps currently available on the market. They have 11 million members from the US alone, and around 700,000 active members use the app every week. Far more men use Bumble than women, with the gender breakdown being 57% men to 43% women.