OkCupid Dating App Review (2023)
Are you looking for a dating app that is loved by millions of singles worldwide and can be used for free? It's OkCupid, the dating app that allows its free trial users to send and receive messages from other members on the platform!
OkCupid has been in business since 2004 and has seen a ton of change over the years, initially being a dating app for casual romance and flings but developing into an excellent platform for finding serious relationships where compatibility plays a key role.
In our OkCupid review, we'll cover what features you can enjoy free of cost and the benefits of becoming a paying member! We've also added step-by-step breakdowns of signing up for a new account and navigating the site.

To learn a little more about the OkCupid app before we jump into our review, check out our fast facts below. They can help you get a general idea about what kind of service this is and what customers they serve. 
Fact
Details
Site Name
OkCupid.com
Key Info
• Year Founded: 2004 in Dallas, TX
• Best For: Finding serious relationships and long-term commitments with other like-minded singles
• Number of Active Members: 10 Million
• Daily Logins: 1 Million
• Gender Ratio: 67% men to 33% women
• Matchmaking Process: Personality questionnaire, personal dating preferences, and advanced search filter criteria

Cost of Membership
OKCupid prices start at $19.99
Sign Up Time
5-10 minutes
Create a free trial account or start a membership plan by clicking on the site URL in the table above. The free trial is a fun way to learn what the app is like and what kind of singles are using it, all without paying any money!
Free Trial For the OkCupid App
We call it the "free trial," but this is merely the mode that all new users begin with when they register their account and create their free OkCupid profile. 
Unlike many other dating apps, OkCupid allows new users without a membership plan to send and receive messages from other singles on the platform. But there are several valuable features that free trial users miss out on if they opt out of membership. 
Three primary membership plans are available at OkCupid, all of which contain the same features, perks, and benefits. The only difference between them is the length of time they allow the user to enjoy the OkCupid app. 
We've broken down each membership plan into cost-per-month and total cost figures:
You'll notice that the price-per-month amount drops as the plan length increases. OkCupid rewards customers for purchasing more extended plans by giving them a break on the monthly membership cost! It's far better to commit to a longer subscription than to constantly renew a 1-month membership over and over. You end up saving some money! 
Any premium membership plans at OkCupid are set to automatically renew themselves once they've expired. The cancellation notice period is exactly 24 hours before your membership is set to expire. If you cancel your auto-renewal and you still have a lot of time left on your plan, you can enjoy the services of OkCupid with no restrictions until your membership expires. Once it ends, it won't automatically renew.  
If you want to avoid getting charged again for the same subscription plan automatically, there are several ways that you can go about canceling. You can contact customer service and request that this feature be disabled. You can also adjust your billing preferences in your account settings and switch the auto-renewal feature to "off." 
Free Features vs. Paid Features
Something that sets the free version of OkCupid apart from many other dating apps is that you can send messages free of charge. This means the free trial is a viable way to meet singles online using OkCupid without ever having to upgrade to a membership plan.
But there are some great features that free users can miss! To give you a better idea of precisely what you're getting as a free trial member and what you could be missing out on by not becoming a paying member, we have included a feature breakdown in the table below:
| Free Features | Paid Features |
| --- | --- |
| Register your OkCupid account | No ads |
| Create a free profile | Priority messaging |
| Use basic search filters | See who has liked your profile |
| Search for members | Send unlimited likes and 3 superlikes a day |
| Browse profiles | See all question answers |
| Send and receive messages | Message read notifications |
| Send Likes (limited) | Access to advanced search filters |
| Get limited daily matches from OkCupid | Daily auto boots |
We pride ourselves in unbiased, honest, and accurate reviews of the industry's best dating apps. We apply the same approach in our OkCupid app review! Here's how we rated each key criteria point and how we came to our overall score. 
| Category | Score |
| --- | --- |
| Features | 4.2 |
| Ease of Use | 4.6 |
| Match Quality | 3.9 |
| Cost | 4.3 |
| Active User Base | 4.3 |
Our overall rating of 4.3/5 for OkCupid results from averaging the five scores from each main rating category. 
We really liked the fact that free trial members could send and receive messages. And there were a lot of good features for those willing to pay: priority messaging, daily auto boosts, and advanced search filtering. 
There are 10 million members worldwide at OkCupid, and 1 million log in daily. That's a massive dating pool to have access to! This might be one of the more substantial aspects of the OkCupid dating app! 
We liked OkCupid's approach to matchmaking: a simple personality test and compatibility based on the user's dating preferences and bio information. We really enjoyed that matching could be broken down by multiple criteria: newest members, closest by distance, newest to the app, and those that sent you superlikes. 
OkCupid can actually be used effectively if you're a free trial member (free messaging is a thing here!), but as far as we can see, the membership plans are reasonably priced and contain a lot of great features for the money you're paying: the ability to see who has liked your profile, unlimited likes, 3 superlikes a day, priority messaging, and more! 
OkCupid is one of the most accessible dating apps we've ever used. Finding good singles that fit your dating preferences and search criteria is effortless. The account settings are easy to adjust. And all messages can be accessed in one place. It's easy to use and navigate at every angle. 
While OkCupid has its strengths, there are a lot of downsides to the dating app as well: 
We didn't really care for the customer service experience at OkCupid. It left a lot to be desired if we're being completely honest with you. There is no means by which you can get in touch immediately with a customer service representative. 
What do they have?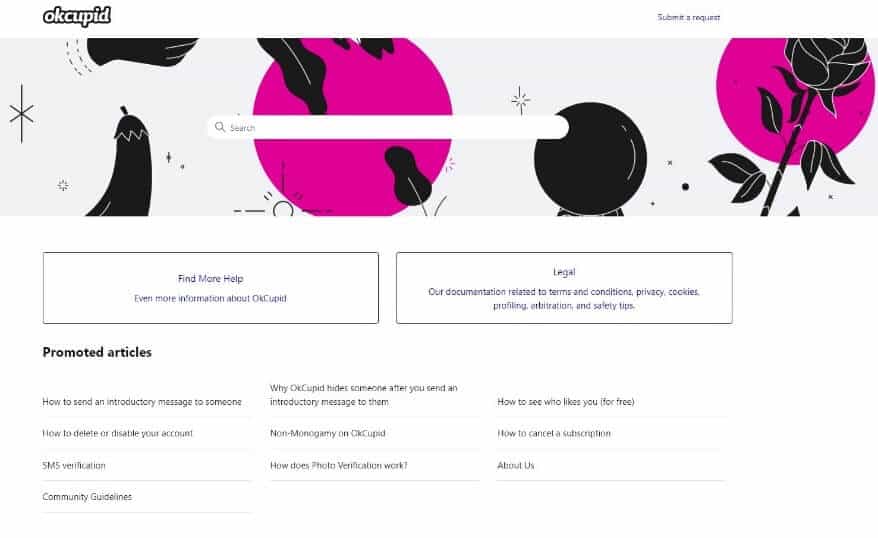 OkCupid has a help center page that can be accessed when you click on the "support" link in the site's footer section. Here, one will find a search bar where customers can type in their questions or inquiries. There are also helpful links to articles and FAQ pages that allow the customer to troubleshoot problems or concerns that may arise. 
The only other method to reach OkCupid is to send a message to the site by clicking on the "submit a request" link in the top right-hand corner of the main help center page.
The request form will allow you to include the following:
Your email address
Your phone number
A subject line
The reason for the message
The message itself
Any helpful file or photos attachments 
As far as we can tell, OkCupid should answer any requests within 24 hours or less, but we've seen customer feedback that says otherwise.
We took the time to complete the sign-up process at OkCupid and get an online profile up and running. We'll show you how to register an account at OkCupid and all the steps you'll encounter along the way. The entire thing will take 5 to 10 minutes! It's not time-consuming in the least. 
To be clear, we'll show you how to complete the sign-up process when visiting the OkCupid dating site using your web browser. We won't be covering how to download the OkCupid app from Google or Apple. This is how you sign up for an OkCupid account when you visit the site using your browser on your mobile device or on your desktop computer. 
We've boiled down the entire sign-up process at OkCupid into 8 principal steps: 
We walked you through the entire sign-up process. Why not give you a mini tour of the OkCupid dating app itself? By reading through this, you'll see just how easy OkCupid is to use and navigate! 
Under "preferences," you can adjust your search filters and dating preferences to tweak your search for the right singles on OkCupid.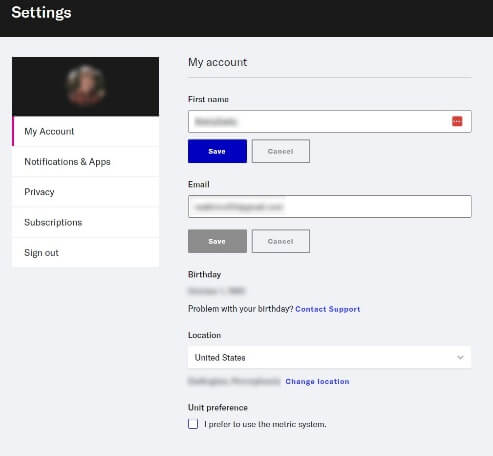 My Account
Under "settings," you will have five options on the main menu, the first of which is "my account." It's featured in the image above. Under this section, you can change your name, email, DOB, location, password, and phone number. 
Notifications and Apps
Under this section, you can adjust your email and push notifications. You can also manage the presence of your Facebook or Instagram accounts and how they integrate into or appear on your OkCupid profile. 
Privacy
This is where you can access the cookie settings, hide your activity on the app, reset passes, and access or manage your block list. 
Subscriptions 
To purchase a premium membership, you can access a list of available memberships under "subscriptions." There are links provided that can get you started on the sign-up process. This is where you'll go to enter any promo codes that apply and enter payment details to have on file at OkCupid. 
Sign Out 
When you want to log out of your account for the day, click on "sign out." 
What Are People Saying About OkCupid?
We've taken to Trustpilot and SiteJabber yet again to provide you with some feedback and comments from singles who have used OkCupid firsthand for themselves. Who would know about these sites better than those who have used them, right? 
Customers are far more likely to post feedback online following a negative experience versus a positive one, so keep that in mind as we dive into these reviews!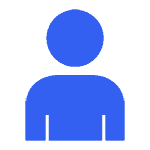 Ruth - Trustpilot Review
September 15, 2022
"Back in 2017, I was matched with a guy who I had 90% compatibility with. Fast forward to 2022, he is now my husband! I just wanted to thank you from the bottom of my heart for helping me find the one! Before OKCupid, I'd given up on dating apps. I'm so glad I took a punt and give the app a chance. Your special person is out there- believe me! Give this app a go and you never know, you might just find the person you've always needed in your life!"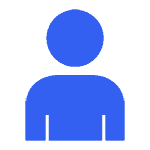 Michael D. - SiteJabber Review
January 24, 2022
"As a male, I met several women a few years ago on OK, but recently it is totally dead and does not produce responses. I believe many good people no longer use the site."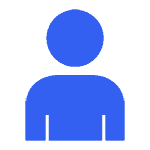 Bev Schofield - Trustpilot Review
December 22, 2021
"I've been using OKCUPID several months now. Initially I was impressed. However in the past 2 weeks in my discovery I'm getting matches from all over the world no matter how I set my preferences. I've emailed okc customer support and no advise that works. Advising to use Deal breakers. It changes nothing. Im getting seriously fed up. Now they don't even respond to my emails."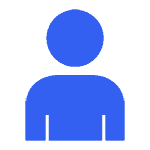 Kaittay G. - SiteJabber Review
January 24, 2022
"5 years ago, the sweetest soul messaged me through Okcupid and we have been together ever since. Okcupid is the only dating app where I was able to meet people who didn't want to just hook up. I was able to find someone genuine who actually wanted a relationship and we never would have met without the app. I would give this app 1000 stars if I could."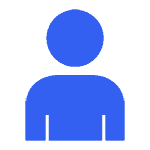 Caleb R. - SiteJabber Review
August 27, 2022
"You can't do much as a free member, there are too many limitations and you just go round in circles with no results. But when you pay, nothing changes. As a paid site OkCupid is rubbish. It used to be not bad when it was free. They always had certain flaws, but you don't pay attention to this when something is free. However, if it's a paid service it's fair enough to have higher requirements. OkCupid is not worth the money they want you to pay for membership. There are too many fake profiles and nearly no appropriate matches."
Good Alternatives to OkCupid
OkCupid might not be the best online dating app for you personally, and we totally understand that! Someone's ideal dating platform might be a terrible fit for another for whatever reason(s). If you're looking for an excellent alternative dating app, we've included four great options in the table below!
Dating App
Fast Facts
Review
eHarmony

Best For: serious relationships rooted in compatibility
Active Users: 16+ million
Gender Ratio: 48% men to 52% women
Membership Cost: $35.90-65.90/month
Free Trial? Yes

eHarmony Review
Elite Singles

Best For: serious relationships with professional and highly educated singles
Active Users: 2+ million
Gender Ratio: 44% men to 56% women
Membership Cost: $19.95-37.95/month
Free Trial? Yes

Elite Singles Review
Match.com

Best For: serious relationships or casual dating and romance
Active Users: 8+ million
Gender Ratio: 51% men to 49% women
Membership Cost: $19.99-34.99/month
Free Trial? Yes

Match.com Review
Zoosk

Best For: casual dates or serious relationships from a large pool of singles
Active Users: 500,000+
Gender Ratio: 48% men to 52% women
Membership Cost: $12.50-29.95/month
Free Trial? Yes

Zoosk Review
If any of these dating apps have caught your attention, it never hurts to begin a free trial account to see what the app offers, establish a free profile, and see what kind of singles are enjoying the service. 
We hope to wrap up any unaddressed or unanswered questions you still have with our FAQ section below. We've added a ton of common questions that we get from our readers about OkCupid as a dating app.