Memorial Day is fast approaching, and you don't have a date. In fact, you haven't had a date for the past eight holidays, and now it's wearing a little thin. At every family event you attend, they ask why you're still alone. Even your little cousin—the one you used to babysit—is getting married next month, and you'll probably show up to that event single, too.
You tried online sites once, and it didn't work out for you as you had hoped. If you genuinely want to find a perfect match for this upcoming Memorial Day weekend or any holiday weekend, check out the information below before you throw away the notion of an online dating app. We might be able to change your mind.
Will Paying For Dating Apps Help You Find Love on Memorial Day and Beyond?
Paying to find someone to date may be slightly more challenging for the older generation to accept. You remember the days of meeting someone at a bar or coffee shop, having a conversation, exchanging numbers, and then pursuing a potential relationship.
But times have changed. The good news is that there are many more people on the planet to date, so by sheer numbers alone, you stand a better chance of meeting your perfect match. But you don't have access to them—and even if you did, you don't want to date a gazillion people to find your match.
You can join several dating apps and sites for a monthly, annual, (or, more recently, weekly) fee that gives you access to their pool of potential matches.
But the question is—does paying for a feature or service increase your chances of finding a partner? Dating experts say yes and no.
You can use the free features and be just as successful, especially with a right and open-minded attitude. A good profile that stands out is another significant indicator of success on both paid and free dating apps.
According to experts, it's more about considering what you want to spend money on and doing research rather than joining an online app like Elite Singles and just paying just to pay. Before shelling out any cash, be sure to know what it is you're looking for. When you pinpoint your wants, you may find that you don't need to use the premium features.
Do you have an interesting profile? What about photos? If you don't have these things in place, it doesn't make sense to join a membership. It's all about being prepared and doing your research. Just because a site has a higher premium doesn't mean it will be more successful. 
For example, in 2015, the dating app Ashley Madison, which is targeted at those who are married or in relationships and dealt with a massive breach involving the information of over 30 million users, had one of the highest fees for their services. However, it was also among the lowest-scoring dating services online. So cost doesn't necessarily equal success.
Best Free Dating Apps and Sites for Memorial Day
So, let's say you're a little low on cash because you're still recovering from the holidays (yes, some people still are), or your refund check hasn't come in yet. Is that supposed to mean you can't search for your perfect partner?
There are so many online options to choose from, but which app is the best for you? If you're tired of swiping endlessly and getting nowhere, you've found the right information. Check out the list of the best dating apps. This way, you can stop hoping for love and, instead, find it right at your fingertips. 
---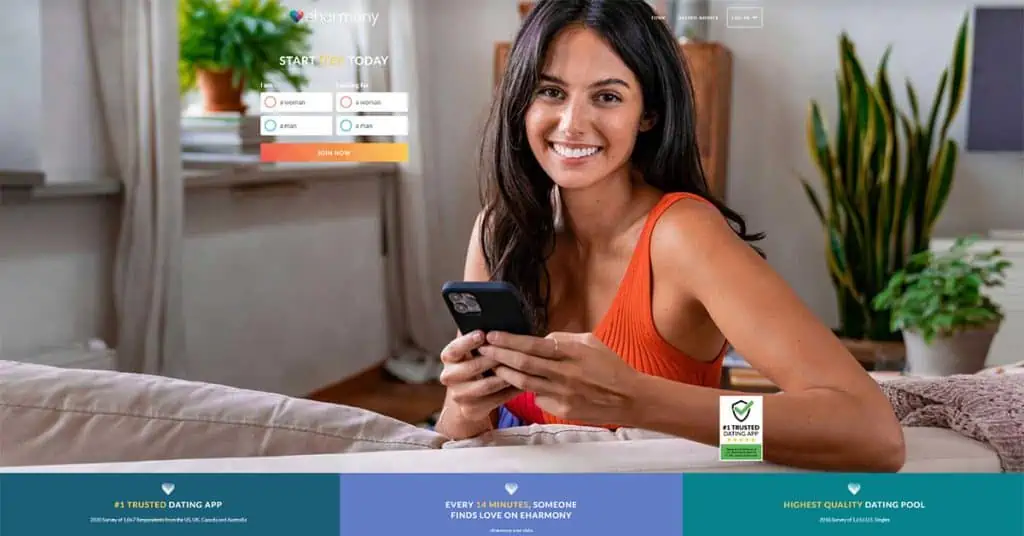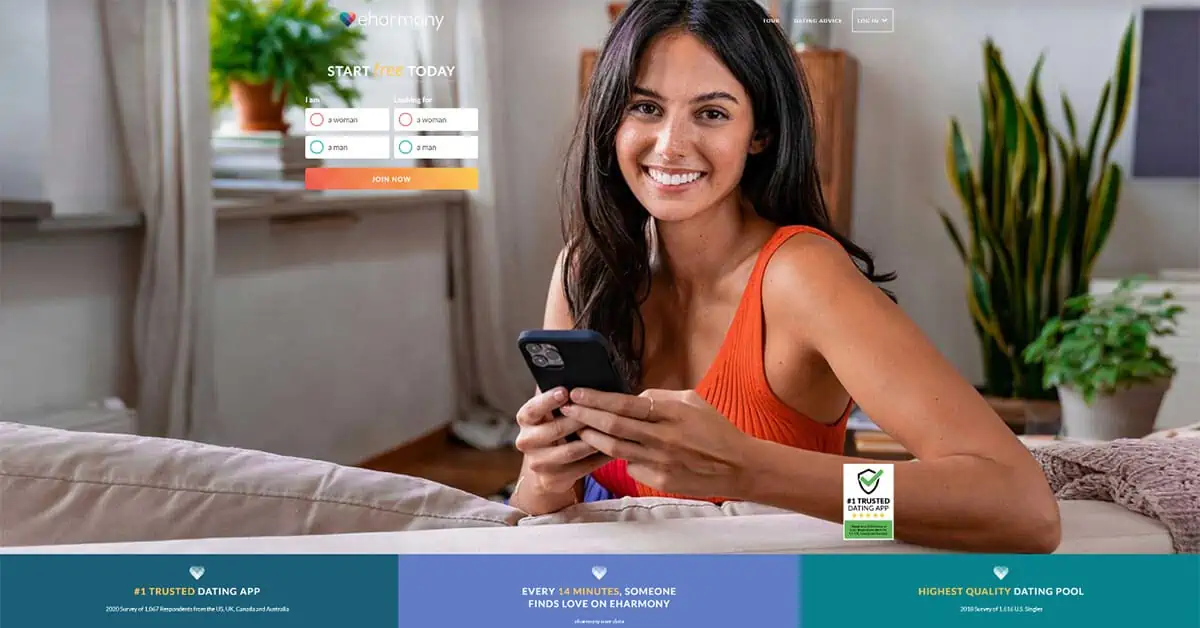 1. eHarmony
The dating app eHarmony is best for finding love that is based on compatibility. Some pros include the app offering a few free features, like allowing you to take a compatibility test. You can also get unlimited matches and begin interacting with others by sending Icebreakers, Greetings, and Smiles.
While you can try out the app for free, some cons include having to pay a subscription fee to use all of the dating features, including unlimited communication and seeing photos of all your matches.
Tip: If you're in the UK, you can visit the dating app for ideas in different cities.
Paid features include:
eHarmony Premium Membership: Subscriptions on eHarmony allow you to have unlimited communication, use the distance search, get access to a detailed personality profile, and see who's visited your profile. 
---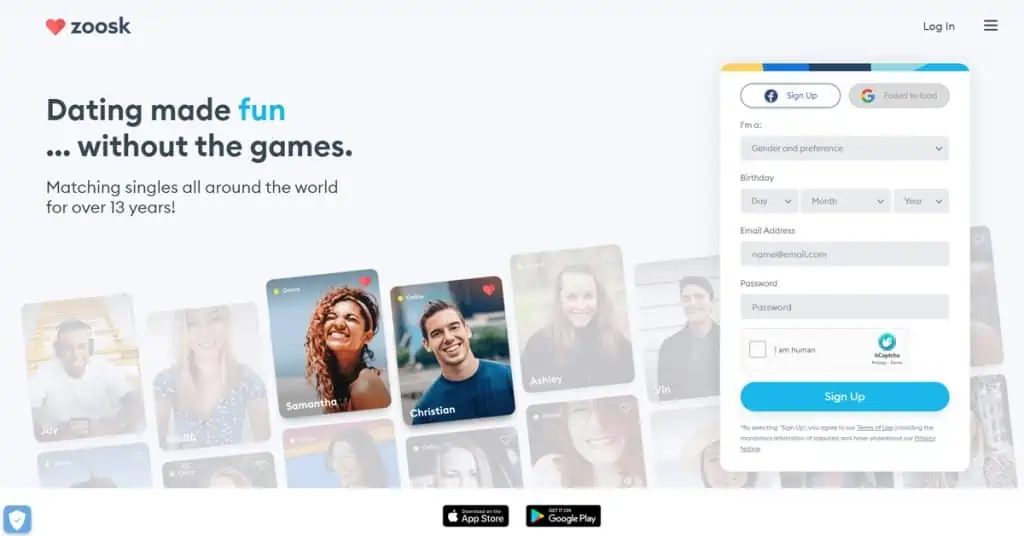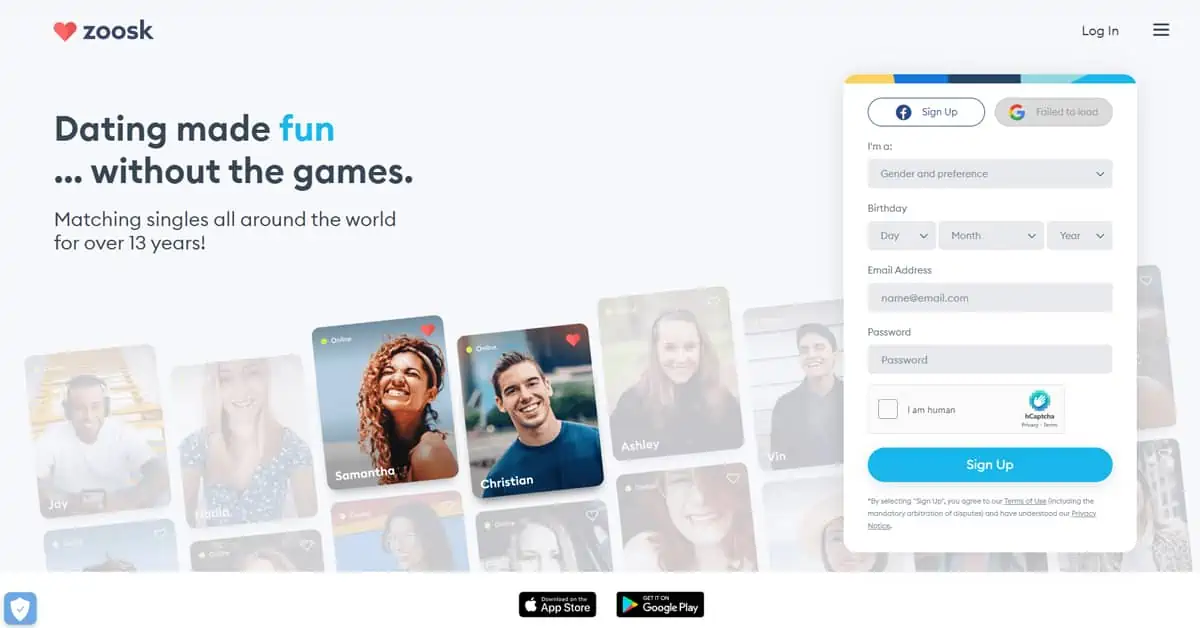 2. Zoosk
If you are searching for hookups and one-night stands, this isn't the app for you. Zoosk is best for finding meaningful dating experiences. Some of the pros include personalized search with advanced filters and easy accessibility. Another bonus is that Zoosk is one of the better-known and trusted sites for finding romance.
Some cons include limited features when you sign up for the free account. To get the most "bang for your buck," you must sign up for their premium features. Also, when using the free option, you can't message. Some users reported difficulty with customer service and disappearing messages.
Tip: Skip the free version. Upgrade to the premium options to get the most out of this site since the cost is reasonable.
Paid features include:
able to send messages
unlocking who has viewed your profile
Great Dates access
SmartPicks availability
---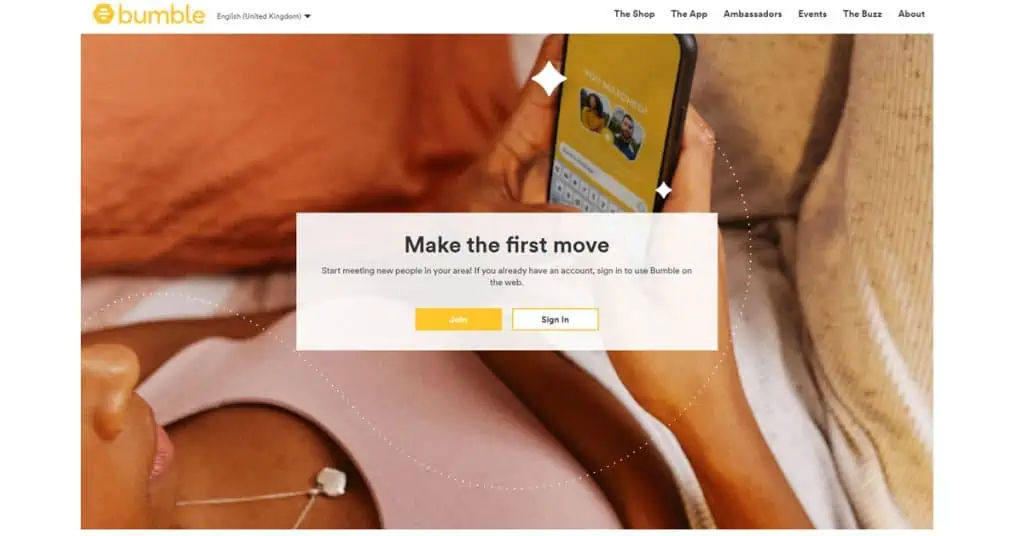 3. Bumble
Bumble is best for finding casual hookups, relationships, work connections, and new friends. Some of the pros include women making the first move when guys match. The first few messages need to be sent within a 24-hour timeframe, which encourages faster-paced chitchats. The BFF and Bizz settings mean you could find a new best friend and a job on the site.
Some of the cons include needing to be on Bumble often enough to keep up with the time limitation to send the first message and reply. So, if you have a good match, you'll miss it if you don't see it in time to respond.
Tip: Bumble has conducted its own survey and found that for users 18-22 years old, the preferred time to visit the Date setting of the app is between 7-10 pm.
Paid features include:
Bumble Boost: Allows you to use five "SuperSwipes" every week, extend matches for a longer period, backtrack and use Bumble Spotlight once every week, and have unlimited swipes.
Bumble Premium: Contains the same features as Bumble Boost and unlimited top-notch filters. You can also see who liked you, use incognito and travel mode, and rematch with others.
---
4. Tinder
Tinder is the best online dating app for finding casual hookups and relationships. Some of the pros include the fact that it's one of (if not the) most popular apps around, so it has a track record. As many more people use it, your chances of finding love increase, even if you're someplace more rural. You can also use Tinder online if you go to their website.
Some of the cons of Tinder are that it's a bit too easy to accidentally swipe the wrong way, especially with "Super Likes," and the other person is notified.
Tip: Do not use the usual Tinder cliches in your bio (ex, "don't match if you're not going to talk," "fluent in sarcasm"…) It's best to keep it light but be original.
Paid features include:
Tinder Plus: Allows you to undo your last swipe, have unlimited likes, and match with people worldwide.
Tinder Gold: This has all the same features as the free and Plus version but also allows you to see who has already liked you. You get free monthly "Super Likes," and one monthly "Boost."
Tinder Platinum: It has the features front the free, Plus, and Gold options. You can also add notes to Super Likes and view Top Picks. You can also get "Priority Likes." With these likes, when you like or Super Like a person, your profile's shown to them before others who do not have Platinum.
---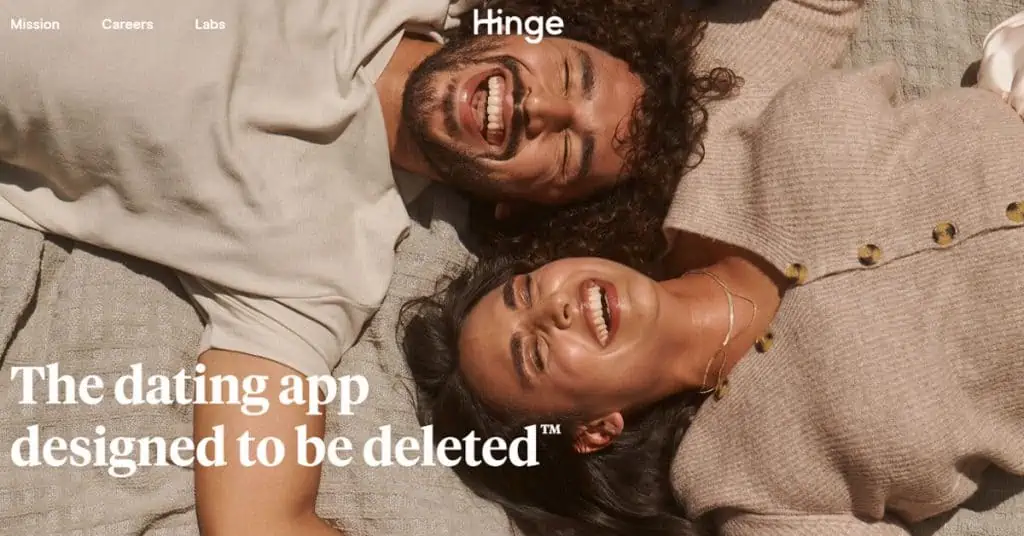 5. Hinge
Hinge is best for finding relationships based on personal preferences. It contains an algorithm that works out who is "Most Compatible" with you and suggests people you should meet up with. Some pros include its slogan, "The dating app designed to be deleted," highlighting its purpose of finding users a long-term relationship and deleting the app.
Some cons include how each time you "like" an individual on the app, they'll be notified and allowed an opportunity to match with you. Because of this, it can make it feel slightly more daunting than, say, a thoughtless Tinder swipe.
Tip: On Hinge, you can include comments on your profile responding to prompt inquiries. If you do, avoid predictability in your answers. If you say something surprising and exciting, it will spark conversation.
Paid features include:
Hinge+: Allows you to use additional features like seeing everyone who likes you, unlimited likes, sorting through likes, discovering new people in varying ways (ex, by location), and improving preferences.
HingeX: Has the same features as Hinge+, but you also get enhanced recommendations, send priority likes so you remain near the top of a person's list, and have the opportunity to get recommended to people faster.
---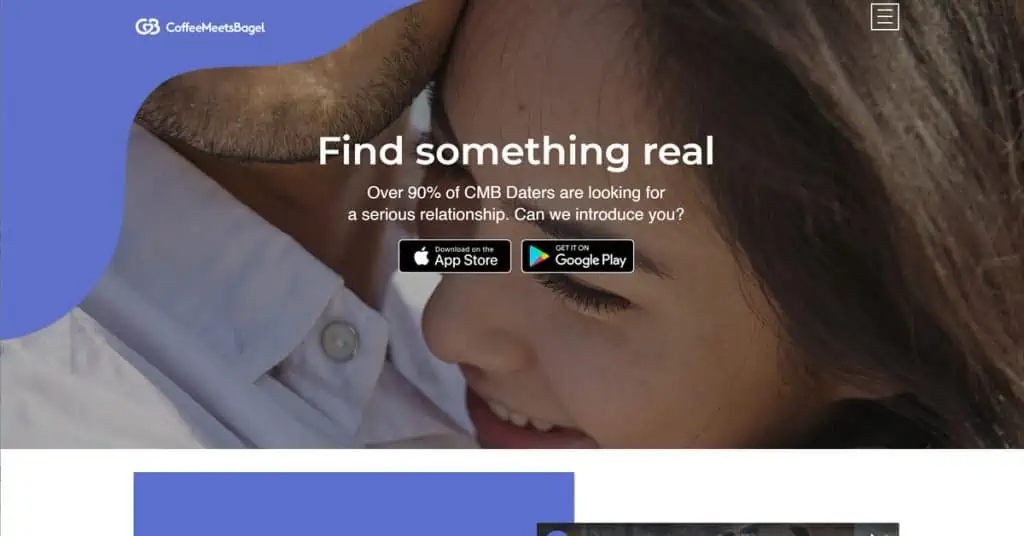 6. CoffeeMeetsBagel
Coffee Meets Bagel is best for locating relationships based on the app's suggested matches. Some pros include its algorithm, which works out who you're likely to be compatible with and chooses a selection of possible matches (or what they refer to as "bagels") every day. This is the perfect app for anyone tired of the constant swiping on other apps.
Some cons include not checking your "bagels" for a day. If you don't keep up, you may miss the opportunity to like them unless they are once again suggested to you in the future.
Tip: If you're not eager about the suggested matches, don't completely ignore them. Responding with a pass can help the app's algorithm find a more suitable bagel.
Paid features include:
CMB Premium Subscription-:This premium service allows you to receive activity reports on bagels (ex, check to see if they've recently been online), boost your profile, unlimited rewinds, and more.
---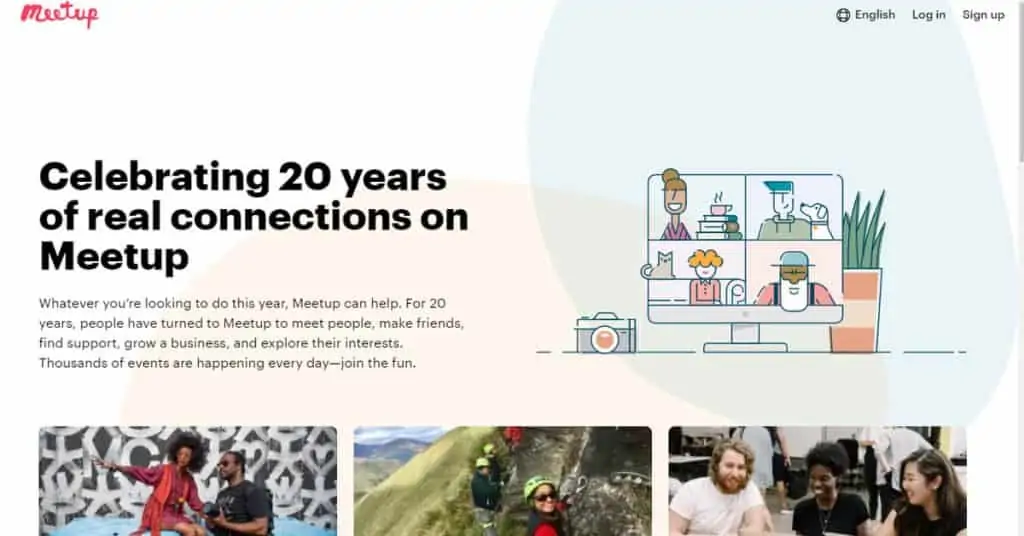 7. Meetup
The Meetup app is best for finding new friends and possible dates. Some of the pros are that although this app isn't necessarily a dating app, it's an excellent way to meet like-minded individuals. You can locate running groups, book clubs, and a ton more. So, whatever activities you enjoy or hobbies you have, Meetup can help you connect with others nearby who share those same interests.
Some cons include, as mentioned, this app doesn't focus on dating, so most individuals using the site will only be looking to make friends.
Tip: Occasionally, you'll come across some events on the site that are focused on dating, like speed dating. So if you're searching for a relationship, keep your eyes open for these events.
---
Conclusion
Okay, so we've broken it all down for you. If you're looking for a Memorial Day hookup, check out the information and then visit the site for more details. If you're not sure you're ready to invest your time and money in a dating site, remember some sites offer free trials. But if you want to find that Memorial Day Match, you'd better act fast! Good luck and Happy Dating!