Review of OurTime Dating App
Are you in your 40s, 50s, or 60s and looking for love or serious relationships with other older singles? OurTime might be one of your best options for doing just that!
Although they brand themselves as the online dating app that caters to users who are 50+, OurTime has a ton of members who are in their 40s. Not only does this make OurTime.com a great place for finding love or serious relationships with older singles who are in your general age range, but it's also very good for younger female users to find a sugar daddy or younger male members to possibly meet a "cougar"!

In this review of the OurTime dating app, we are going to take a look at all major areas of the site, study each of the pros and cons we find along the way, and give you our overall rating for the site!
Our goal is to bring you an honest and transparent take on OurTime.com, so we are going to look at everything. We'll lay out the OurTime memberships plans, how much they cost, and the features that are attached. We will also touch on trial accounts, provide you with some real-life user reviews, and even walk you through the sign-up process at the site!
OurTime.com Review Rating
Is OurTime.com worth it?
In our honest opinion, we believe that OurTime.com is worth your time if you fall into the category of someone who is 50+ and looking for serious relationships. We took the time to do some thorough reviewing, looking at all the site's pros and cons. Check out how we rated and ranked each category, and the OurTime dating app as a whole to find out more of why we think it's worth your time and money!
| Category | Score |
| --- | --- |
| Ease of Use | 3 |
| Daily Matches | 3.5 |
| Volume of Users | 3.5 |
| Features and Functions | 3.5 |
| Membership Pricing | 4 |
OurTime is a really mixed bag, honestly. There is plenty to like about the site, but there are some issues that are glaringly obvious. Overall, we would recommend its services, especially to those who are looking for older singles who are typically over 50 years of age. But keep in mind there are some areas that definitely need to be improved in the future.
OurTime Dating App Overview
If you're trying to figure out if OurTime is the best dating app for your needs and budget, it is best to learn everything you can about it. That is why we have included the table below, with some of the most basic information on OurTime.com, to give you an idea of who they are, who they cater to, and some practical steps to getting started!
Fact
Details
Site Name
OurTime.com
Key Info
• Year Started: 2001
• Best For: Singles who are over the age of 50
• Gender Ratio: 58% men and 42% women
• Active Members: 1.5 million
• Monthly Traffic: 8.9 million

Cost of Membership
Begins at $15.96 per month - Full OurTime Cost Breakdown
Free Trial
Yes
Our recommendation is to begin a membership at OurTime in order to capture all the great features they have to offer. If you're not sure you want to spend the money just yet, we encourage you to check out the OurTime free trial and simply get a feel for the overall service!
When you create an account at OurTime.com, you will be given the option of paying for a membership or creating a free trial account! We highly recommend the free trial to anyone who wants to experience some of the site's features and functions before dishing out the money for a membership.
Although you can use the OurTime dating app essentially free of charge, you are going to be severely limited when it comes to what you can do on there. In fact, you probably get half of the features you would find with a paid membership or even less.
While we appreciate OurTime.com including a free trial membership, we really feel that it's not one of the best we've seen. There are not too many features available that give you a good taste of what the app can offer its customers.
Our official recommendation is to begin a paid membership. In doing so, you can enjoy no-limits messaging, use the profile or message highlights to stand out from the crowd, or even boost yourself higher up in the daily search results for other singles!
Here is a complete rundown of what you can experience using the OurTime free trial.
OurTime.com Memberships and Pricing
We took a close look at what kind of membership plans are offered at OurTime and how much they would cost users. Our best bit of advice is to look closely at the monthly cost rate. The plans that run for a longer time have better cost-per-month totals than the one-month membership.
OurTime Dating Memberships
We really liked what we saw with the membership pricing at OurTime. This is definitely a dating app that is more affordable than most!
For a cost comparison with alternative dating apps, check out our page on cost of dating apps and sites in 2023!
When you become a member at OurTime, it really opens up another world for you as far as the features and functions go! You're going to get much better messaging capabilities as well as a handful of other great benefits.
What comes with an OurTime.com membership, anyways?
Additional Features (Tokens)
| Number of Tokens | Cost Per Token | Total Cost |
| --- | --- | --- |
| 55 Tokens | $2.99 | 5 cents/token |
| 110 Tokens | $5.99 | 5 cents/token |
| 280 Tokens | $9.99 | 4 cents/token |
You can always enhance or upgrade your membership experience by purchasing tokens to pay for add-on features and functions. This was an element that we really enjoyed seeing at OurTime, and we feel this is something that really set them apart from the other dating apps we have reviewed in the past.
PromoteMe (20 Tokens) – Users can increase their profile views by paying extra for PromoteMe, which allows for your profile to be boosted to the top of the search results. Users can get increased visibility and can be exposed to singles that they might otherwise never run across.
ConnectMe (20 Tokens) – This is a fantastic safety feature that allows members to text or call singles they are interested in from a private phone line that is run strictly through the app. Customers can use this with singles they might want to text/call and keep their personal phone numbers completely private.
NotifyMe (20 Tokens) – Say there is someone who is on your radar, but you want to be sure you catch them at the right time when you log into your OurTime account. This is a feature that you can pay extra for and allows you to be notified whenever a certain member logs into their account.
Virtual Gifts (10-75 Tokens) – Members can pay extra to send virtual gifts to other singles. Like profile or message highlights, these are other features that can help you stand out from the rest of the pack!
When you get to the end of your paid subscription plan with OurTime, the plan will auto-renew. This means that you will be charged for the same plan again for the current price it is running. Of course, if you want to opt-out of auto-renewal, you have that right, but you need to be sure to cancel it before the plan expires.
For your convenience, you'll be notified one week out from the time your plan is set to end and you will be asked if you want to cancel the auto-renewal.
Sign Up Process at OurTime
The sign-up process at OurTime is one of the simplest and most straightforward we have seen of any dating apps that we have previously reviewed. It's so simple, in fact, that we can break down the process step-by-step in less than 10 steps!
This is the front half of the sign-up process before you can opt to pay for a membership. We will give you an idea of what do to up until that point and then you can decide for yourself if you want to spring for the membership or continue on as a free trial user.
Customer Service and Support
This was one of the weaker areas of their service. There are not a whole lot of options for contacting customer service, and the ones that they do offer are not ones where you can get quick answers from a customer service associate.
So what are the two methods for contacting OurTime.com when you have a question, comment, or concern, or you are in a bind? Let's find out!
OurTime has an FAQ page on its site that allows customers to troubleshoot their way through problems. This page features a ton of common issues and situations that a customer might find themselves in, along with some straightforward answers to solving said problems.
This is a fairly common practice at many online dating sites, so we were glad to see this option offered.
However, there is not too much beyond that! OurTime does not have any live chat feature or phone support for its customers. We could not even find an email address. Instead, there is just the generic contact form.
You can catch a glance at what this form looks like here. You begin by supplying your email address and phone number. You can then state your problem, request, or concern in the description box at the bottom of the screen or add attachments that might be relevant to the situation.
According to a lot of users and different OurTime reviews, the customer support team will typically respond within 72 hours or less. This is a pretty long time compared to other apps we have reviewed in the past. We hope that at some point in the future OurTime will consider including a toll-free phone line for their customers to experience quicker service and response times.
Although this will not put you directly in touch with OurTime customer service, you can still contact the parent company People Media's corporate offices in Texas by phone or mail.
People Media: (866) 727-8920
Adress: PO Box 12627 Dallas, TX 75225-0627
OurTime Reviews From Real Users
While you are getting a review of the OurTime app straight from us, we felt the need to include some user reviews that we have seen over recent years to give you a fuller idea of what this dating app is all about!
Drawing from the experiences of other users can be quite helpful, but also keep in mind that everyone has a different experience with the site, some good and some bad. We tried to include a mix of positive and negative feedback to give you a clear idea of the OurTime.com app's pros and cons on full display.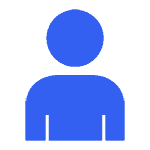 Nathan (Helena, MT)
09/10/2019
"OurTime.com provided excellent customer service. They responded immediately to my concerns and took immediate appropriate action. I had issues with fake scam accounts. Their security team took prompt action on the issue. I did as well have great experiences with OurTime and have started a wonderful relationship because of OurTime. I recommend the site. They have proper security in place, and as users, we must be mindful of the information we provide on profiles as well as report any suspicious behavior to assist in keeping it a safe and enjoyable experience."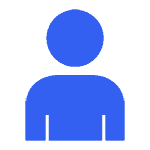 Samantha B.
06/27/2022
"Both me and my hubby matched on here, and compatibility is 110%. He was a suggestion and we matched. All I'm saying is our future is bright. Never give up. Best site by far."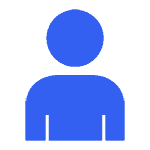 Sandra (Victorville, CA)
06/12/2021
"There is no thrill at all with this app. No one wants to talk, they just want to get your number right off the bat. Plenty of guys initiate conversation but most all for a date and want to know what to do, like just pick something! Most conversations don't end in a question to keep the conversation going...I guess that's just guys these days!"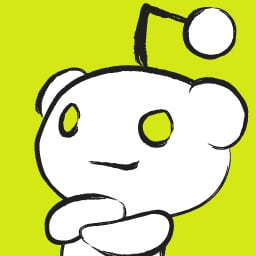 nospam99r
April 2022
"I have an interest in discussing the features and usability of the various OLD sites as well as the demographics of the population that joins in various areas. Here at r/datingoverfifty, a large proportion of the OPs are about relationships and specific problems, not so much or so often about the gory details about what works and doesn't work at specific sites.
In my own experience, the women on OurTime are mostly the same people as on the other OLD sites. More important, changes to the features of the OurTime site over the last several years have made it more difficult to search, filter, and meet."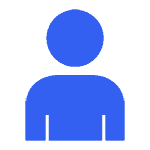 Chas C.
05/31/2022
"1) search facility is very limited 2) Upload of photos leaves a lot to be desired 3) I realize that it all depends on new people joining but it's the same every day 4) nobody replies except scammers, are the other profiles very old or they are current members. All in all, this site is not good (as most others) I conclude at least for me, dating sites are not worth the effort. I suppose if you have chiseled model-like looks, you may get a reply but then you wouldn't need to join a dating site."
Other Alternatives to OurTime.com
If OurTime.com does not seem like the ideal dating app for what you need, we totally understand that and encourage you to find one that does work for what you want! We would be doing you a disservice otherwise, recommending a dating app that does not benefit you.
Below are some of the best alternatives to using OurTime. They have large portions of their user base who are in their 40s or older. They also focus mostly on building strong, long-term relationships, although there are opportunities to find causal dating as well.
| Dating App | Best For | Review |
| --- | --- | --- |
| eHarmony | Finding singles who are looking for love and serious relationships | eHarmony Review |
| SilverSingles | Finding singles over 50 who want a serious relationship or long-term commitments | SilverSingles Review |
| Match.com | Finding singles who want casual dating setups OR serious relationships and commitments | Match.com Review |
| Elite Singles | Finding professional, highly educated singles who want serious dating and relationships | Elite Singles Review |
| Christian Mingle | Find Christian singles who want serious, God-centered relationships and commitments | Christian Mingle Review |