You need to check out Cougar Life if you're searching for a cougar/cub relationship. With confidence, this is one of the better cougar dating options on the market; it's a no-judgment dating platform where older, mature women who are young at heart can find young men who have a lot of energy and lead exciting lives. Likewise, young men can find older, alluring women with years of experience and maturity, making them confident and down-to-earth.
Our Cougar Life review will cover the most important things you should know about the app before becoming a free user or a paying member. We'll touch on the features that make Cougar Life ideal for cougar/cub relationships, including those that come at a price. We've even laid out the entire registration process and a small guide to navigating the app to get you started on the right foot!
---
---
Our team has independently researched all products and services that we have listed on this page. If you sign up or purchase through our links, we may receive a commission. See how it works.
Overview of Cougar Life
If you want to learn more about the Cougar Life dating app and why it's a good option for helping cougars and cubs find love and romance, you must check out our essential information below. Discover Cougar Life's overall mission, how many customers they serve, and the process of forming suitable matches between singles on the platform.
Cougar Life Fast Facts​
Fact
Details

Site Name

Key Info

• Year Founded: 2006
• Best For: Helping cubs (young men) to find cougars (older, mature women)

• Number of Active Members: 4.9 million worldwide

• Gender Ratio:   70% men to 30% women
• Average Age: 18-34 years (men)  | 45+ years (women)

• Matchmaking Process: Dating preferences, search filter settings, location, and attraction

Cost of Membership

Cougar Life uses credits with a starting price of $29.99 (100 credits)

Free Trial

Yes

Sign Up Time

Less than 5 minutes
If you register for a free account today at Cougar Life, you can create a free profile, set up your search parameters, and find out what kind of singles are using this service. You don't have to pay any money to enjoy these free Cougar Life features, and registering takes less than two minutes of your time. It's well worth it!
How Did We Rate the App?
After we completed our entire Cougar Life review, we decided to give it an overall score of 4.0/5. We highly recommend it as an effective cougar dating app for cougars and subs alike! The top five criteria categories we examined in our review of Cougar Life got their score, and we pulled the average to get to our overall rating of 4.0/5.
Overall:

| Category | Score |
| --- | --- |
| Features | 3.8 |
| Ease of Use | 4.7 |
| Match Quality | 3.9 |
| Cost | 4.1 |
| Active User Base | 3.7 |
| Overall | 4.0 |
Pros and Cons of Cougar Life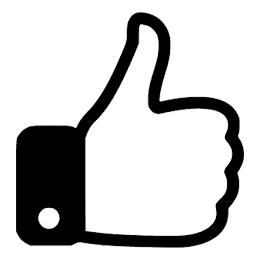 Reasons to Join
Simple Matchmaking Process – Cougar Life doesn't have a matching algorithm or an advanced daily matchmaking process. Paying members and free users only need to set their search filter settings (location, height, age range, etc.) to find potential matches. And that's about it! Most of the connections on the app are due to good profile photos and physical attraction.

Pay Only for What You Need – Cougar Life used to offer official membership plans where customers paid a flat rate ahead of time to access all the app's features and services. But they quickly found out that many members were only using a portion of the available features, so they adapted by offering a pay-as-you-go system where users purchase credits to enjoy only the features that are most important to them. This is an excellent way to know that you're truly getting your money's worth by only paying for what you're using.

A Classier Clientele – From the casual viewer's glance, Cougar Life seems like a classy reputable outfit compared to many trashy cougar dating apps, which appear more like cheap pornographic sites. For the most part, profile photos that appear on the veneer of the app are tame but mildly sexy, which gives Cougar Life an appealing and classy overall look. Private photo albums are a different story altogether, but these are buried behind paywalls and cannot be viewed easily. But we'll address that in the next point.

Access to Sexy Photos – Cougar Life is a good dating app to join if you want to gain access to sexy photos of other Cougar Life members and do so in a discreet manner. This is a paid feature, so you can only request access to private photo albums by paying with credits. But this will allow you to look at photos that are more titillating than anything you'll find on the surface of the Cougar Life app. Cougar Life keeps it classy on the surface but allows you to indulge in your desires in a private setting.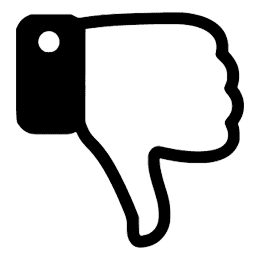 Reasons to Look Elsewhere
You Want a Large Dating Pool – Although roughly 4.9 million registered members use Cougar Life, many are inactive profiles or non-viable leads in other countries. So there are fewer active members than there are total profiles. And unfortunately, many catfishers and scammers pose as legitimate members of the app to take advantage of the unsuspecting. Try another cougar dating app to avoid going through each profile to find the gems.

You're Interested in a Meaningful Relationship – Many relationships between cougars and cubs tend to be superficial and typically don't last the test of time. For young men, it's about a sexual escapade, getting with an older, experienced woman as something to put on their resume. Both parties usually get involved for the fun a relationship like this has to offer, which means they need to be built on something lasting. If you're interested in meaningful, committed relationships, Cougar Life might not be the dating app for you.

You're Looking for a Sugar Arrangement – There's a big difference between cougar dating and sugar arrangements. Cougar dating is more about young men finding an older, attractive woman, and the attraction comes from their maturity and experience. Women are attracted to younger men because they have a "young heart" in common. Sugar arrangements are based around pampering and financial support, a different situation altogether. If you're looking for a sugar daddy or momma, Cougar Life is probably not for you.
Free Trial
All new users at Cougar Life begin at the same level as a standard member. This is a fancy way of saying that all new members start as free users with no obligation to provide payment information or pay for credits to use the most basic features available at Cougar Life.
But which essential features can free users to enjoy without paying any money? Let's find out!
Free Trial Features
These are features that are entirely free to standard members of the Cougar Life app. They do not require payment to use. They can be enjoyed for free without purchasing credit bundles.
Register a Cougar Life account.
Create and develop a profile page
Adjust your search filter settings
View members' profiles and photos
Send "flirts" and "winks"
Create a Favorites List
See who viewed your profile
Read messages sent to your inbox
While there are several things new users can do without the assistance of credits, we highly recommend purchasing credit bundles to use the better features that Cougar Life offers. Credits allow free users to send messages to others on the app and perform other acts like sending virtual gifts or accessing private albums.
However, the free trial is an excellent place to begin to get your face and information out there on a free profile. The free trial helps you get familiar with the Cougar Life dating app and how it works.
How Much Does Cougar Life Cost?
This is a significant change that Cougar Life has undergone recently. They have gotten away from offering their customers membership plans but now extend a credit system of using the app where customers only pay for the features they want to use.
Credits are sold in bundles. They can be purchased in packages of 100, 500, and 1,000. They function as an in-app currency for any features not part of the free trial membership plan.
| Credits | Cost Per Credit | Total Cost |
| --- | --- | --- |
| 1,000 Credits | 15 cents | $149.99 |
| 500 Credits | 20 cents | $99.99 |
| 100 Credits | 30 cents | $29.99 |
Features That Require Credits
These features fall outside the free trial plan and, thus, require credits to use. You become a "member" of the Cougar Life dating app by purchasing credits.
Unlimited messaging (MessageMe)
Send virtual gifts (Send a Gift)
IM (Chat with Me)
Gain access to private photo albums (Private Keys)
Plan a date by viewing singles' availability (Find a Date)
Access tips and guides for dating (Cougar Life Blog)
The free trial has its place, but it's best to use the credits system to further yourself in the cougar dating game!
Signing up with Cougar Life​
We're not exaggerating when we say that the registration process at Cougar Life is one of the quickest and simplest that we've ever encountered in our online dating app reviews. If you take time to develop and edit your profile, everything might take 5 minutes altogether. But to access the app or the website, you can do so in about 2 minutes or less!
Follow our guide below if you're interested in registering a new account with Cougar Life. It doesn't take up hardly any time. Become a member or free trial user in minutes!
Step #1: Go to the Cougar Life Website
You can download the Cougar Life mobile app from the App Store for iOS devices or access the website using your browser on your desktop PC or your mobile device. Click the pink "View Members Now" button to begin signing up for a new account.
Step #2: Enter Your Information
Submit your basic information that will be used as the rough basis for your Cougar Life profile. New members must provide their location, date of birth, email, and ethnicity. They must also create a unique username and password for accessing the new account.
Check the little box that says you've read the Terms and Conditions and Privacy Policy. Once that's done, click the Login Now" button to continue.
Step #3: "Upgrade" by Purchasing Credit
The next screen will allow you to upgrade to a membership plan before you use the app or website. You'll be asked if you want to purchase your first set of credits. You can access your new account immediately if you pass up the offer. If you decide to seize the opportunity, you'll be taken to the next step of the registration process.
By "upgrading," the following screen will feature all the credit bundles you could purchase at Cougar Life. Purchase one that works for you and continue to the Cougar Life website.
Step #4: Develop Your Profile
If you passed up on buying credits the first time, you could always do so by clicking on the pink "Buy Credits" button, which is seen at the top of the website's main menu on the right side of the screen.
Beside "Buy Credits" is a button called "Profile." Click that button to access your profile, where you can make changes and updates as needed. You can write a greeting to new viewers or a self-authored bio. This is also where you can add photos to your profile.
Step #5: Meet Singles Using "Discover"
The next button over from "Profile" is "Discover." You will find an entire catalog of singles matching the search filter settings you have established by clicking there.
To adjust your filters, click on the small red circle above the photo wall on the right.
What Are People Saying About Cougar Life?​
If you're interested to see what actual free users and members of the Cougar Life app have to say about the product and its services, we've compiled an assortment of feedback from our reliable stand-bys, Trustpilot and SiteJabber. This section is designed to give our review of Cougar Life a little more shading and color, so you can get the most accurate possible picture of what the app is all about.
Note: As always, there tend to be a lot more of these negative reviews because people tend to write more frequently about bad experiences. We sometimes consider these a vague indicator of everything the app represents.
Cougar Life Overall Scores​
SiteJabber: 2/5 stars (257 reviews)
Trustpilot: 3.3/5 stars (3 reviews)
"Online with so much baiting and scamming, its really hard to know these days what is a genuine interaction with an actual human, or some computer generated BS, to bait you into spending money, but i guess sometimes the only way to know for sure is to go out and try it. I opened an account uploaded 1 picture, and simply let it sit for a long time, without doing anything. One good thing i can say is the peoples photos definitely seem to be real people as apposed to other sites who use fake models, and fake inbox messages. So the way this site operates, is it, tries to initiate a messaging situation, between you by sending you a message, about a girl and tries to get you to message her. Once that goes down, you have to buy credits in order to keep it going. ok so 500 credits 100$, actually i dont mind paying if this site can actually facilitate what it is purporting. so far im at 50/50 im still unsure if it's real, although at this point i would guess that it is legitimate. the only way to know for sure is to invest. i will try, when I have the chance, and report back."
Voldemort – March 25, 2022 – Trustpilot Review
"Had a man from this site try to scam me out of my money, all his info was lies! The rest are just looking for sugar momas!"
Stephanie E. – April 13, 2022 – SiteJabber Review
"I would say try this along with another good option e. G justcougars.com then decide after a couple of months which to keep going. NSA dating always takes time to work and that goes double for an area as specific as cougars/ milfs. Be patient and see how many local ladies get back to you."
Matthew M. – May 8, 2019 – SiteJabber Review
"Been on this site off and on for over 5 years… Meet some nice cougars and never really had an issue. You just have to be patient, there are some fakes, etc. Be yourself, have fun, waste your time unless the profile seems genuine. In some cases you may also want to check out smaller sites and see how your chances are. Often they may have a good male-female-ratio (Cougar. Zone for example)."
James W. – August 27, 2019 – SiteJabber Review
"When I brought up safety concerns about their lack of security screening and male conduct on their site, they replied with "our services are not available in your country" and suspended my account. I live in Australia and was one of the apparently few legitimate women on there. They try to force women to act out of blind faith and meet men straight off the site without being allowed to check who they are via facebook etc. Absolutely vile behavior- the site should be forcibly shut down its unsafe."
Karen S. – October 15, 2019 – SiteJabber Review
Alternatives to Cougar Life
Does Cougar Life seem like the wrong dating app for you, but you're still interested in online meeting cubs (young men) or cougars (older, mature women)? These are some of the best alternative options to Cougar Life that you can use to find the right relationship for you.
Dating App
Fast Facts
Read Review
Zoosk

Number of Users: 50+ million
Gender Ratio: 48% men to 52% women
Best For: Finding casual dating or romance with singles of all ages
Pricing: Begins at $12.50 per month

Zoosk Review
Elite Singles

Number of Users: 2+ million
Gender Ratio: 51% men to 49% women
Best For: Find highly educated and successful men or women of all ages
Pricing: Begins at $31.95 per month

Elite Singles Review
SilverSingles

Number of Users: 800,000
Gender Ratio: 53% men to 47% women
Best For: Finding single women over the age of 50
Pricing: Begins at $24.95 per month

SilverSingles Review
OurTime

Number of Users: 1.5 million
Gender Ratio: 58% men to 42% women
Best For: Finding older singles who are highly educated and successful
Pricing: Begins at $15.96 per month

OurTime Review
Cougar Life FAQ
We get a lot of questions from readers and customers about cougar dating and which are the best online dating apps for finding cougars or cubs. So naturally, we get many questions regarding Cougar Life when the subject is brought up. We've taken some of the most common questions we've gotten in the past from real people and compiled them into this FAQ section.
We hope to address anything we may have missed in our Cougar Life review.
What Are Cougars and Cubs?
"Cougars" are mature older women who are young at heart and are interested in getting into relationships with younger men who share a similar spirit. These younger men are called "cubs." They're typically interested in dating older women for their maturity and experience. And despite being older, cougars are uncommonly attractive women, so physical beauty also plays a role in cubs' interest.
What Kinds of Relationships Does Cougar Life Facilitate?
Cougar Life is an ideal dating app that pairs younger men with older, mature women. There's usually a least a ten-year age gap between men and women in these relationships, women typically being 35 years of age or older. Men are drawn to these older women, not because they are wealthy or can offer them financial support, but because they are down to earth, have a mature mindset, are attractive, and have many more years of life experience than younger women.
Can I Use Cougar Life for Free?
Cougar Life has a free trial for newcomers to the app, but it'll only allow you to use a portion of the membership features available to those who pay for credits. If you wish to message other singles, access private photos, access the Cougar Life blog, or send virtual gifts, you need to purchase credits. These features are only available to those who want to use Cougar Life for a fee.
Does Cougar Life Offer a Mobile App?
A mobile app is only available for iOS devices at the App Store. Cougar Life can also be accessed using a web browser via a desktop PC or a mobile device. Anyone with an Android device can also use Cougar Life by simply visiting the website using their web browser.
Is There a Long Registration Process to Join Cougar Life?
This might be one of the quickest and easiest sign-up procedures. And we've done a lot of these! Subtracting the time you should put into developing your online profile, the registration hoops you need to jump through might take 2 minutes or less to complete! Not at all!
Is It Worth It to Purchase Credit?
Credit bundles are well worth the purchase. These allow you to experience the best parts of Cougar Life, like messaging other members and gaining access to private photo albums. Credit bundles range anywhere from 15 to 30 cents per credit.
Does Cougar Life Have a Matching Algorithm?
One of the most striking features of Cougar Life is its simple design for matching up singles on the app. Cougar Life doesn't provide daily matches but pinpoints singles that fit the entered criteria, like a desired age range, height, or ethnicity. It all comes down to search filter settings, location, and attraction-based profile photos.
Is Cougar Life a Safe Dating App?
Cougar Life prioritizes keeping their customers' information discreet and private using encrypted connections. They also have a top-notch team that vets new users that join the platform. Some fake profiles do make it onto Cougar Life, but there are options for customers to block or report accounts if they feel they aren't entirely legitimate.
How Many Active Members Use Cougar Life?
Yes, Cougar Life appears larger than Life, but its committed user base is much smaller than one would initially think. 150,000 members are active weekly. Overall, there are 4.9 million who use the app worldwide, but many of these are inactive or fake accounts that won't do you any good.
Is There a Way to Deactivate My Account?
Go into your account settings and find a link to "Deactivate Account." By clicking on this option, your profile will be removed from the search results (essentially hidden from other users on the app). Still, you can regain access and restore your profile by contacting customer service. This is an excellent way to focus on your leads without getting new suggestions or being approached by other interested singles.