Facebook Dating was introduced in 2019 as a way for single Facebook members to meet singles outside of their contacts and friend circles. In just 4 short years, this online dating platform has grown to 30 million users in the US, with 10 million active every week! With Facebook being such a behemoth of a social media site, it's no wonder that Facebook Dating enjoys heavy use.
Is Facebook Dating the best online dating app for your needs in 2023? Check out our Facebook Dating review and learn what this free dating app offers users in terms of features and its massive dating pool of singles. Yes, you heard us right. Facebook Dating is a free dating app! There are no membership plans or fees to use the app. As long as you are a member of Facebook and have the app, you can use Facebook Dating free of charge!
---
---

Our team has independently researched all products and services that we have listed on this page. If you sign up or purchase through our links, we may receive a commission. See how it works.
About the Facebook Dating App​
Before we get into the meat of our Facebook Dating review, we want to cover some of the basics and give you a general idea if this dating app is somewhere in your ballpark, interest-wise.
Facebook Dating Fast Facts​
Fact
Details

Site Name

Key Info

• Year Founded: 2018
• Best For: Meeting singles who aren't on your Friend List and are interested in casual dates and casual romance
• Number of Active Members: 30 million active from the US
• Weekly Activity: 10 million active each week
• Gender Ratio: 57% men to 43% women
• Matchmaking Process: Facebook members' personal information and dating preferences, as well as "likes" and "dislikes" on the app

Cost of Membership

Facebook Dating is completely free! All that's required is a Facebook account and the Facebook app.

Sign Up Time

5 minutes
Rating Facebook Dating​
We used these criteria in our Facebook Dating review to determine our overall rating for the platform. We examine everything from features and the quality of daily matches to the active user base and overall site design and how that affects the ease of use.
Since Facebook Dating is a free dating app, the 'membership cost' category is not applicable. We got to our overall rating by averaging the ratings from the remaining four categories.
Overall:

| Category | Score |
| --- | --- |
| Features | 3.9 |
| Ease of Use | 4.8 |
| Match Quality | 4.6 |
| Cost | N/A (Facebook Dating is free) |
| Active User Base | 4.9 |
| Overall | 4.6 |
Pros and Cons of Facebook Dating​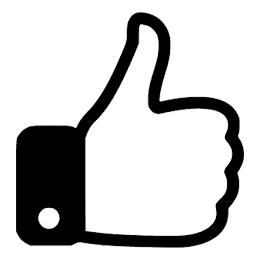 Reasons to Join
Facebook Dating is completely free to use
30 million active members in the US and 10 million active each and every week
Easy to get started if you already have a Facebook account
Facebook will not let your friends know you're using the Facebook Dating app.
Unique features like Secret Crush, Second Look, and On Pause
Add photos straight from your Instagram account to your Facebook Dating profile.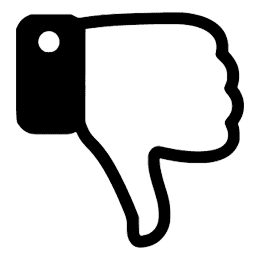 Reasons Not to Join
Facebook Dating can only be accessed via mobile app (no desktop computers)
Not a great dating app for those who want serious relationships
No mutual matching requirements meaning a lot of unsolicited messages
The gender ratio is not quite even. (57% men to 43% women)
The older clientele of users ranging from 30-40 years of age
Fake profiles and spam accounts pop up here and there
Special Features
There were a handful of unique features to the Facebook Dating app that we couldn't help but mention. Unsurprisingly, many of these features are tied in with facets that are Facebook-specific, so there are some entertaining and exciting ways to use this app that set it apart from other products out on the market.
Integrate Your Instagram – Using Facebook Dating, you have full access to your Instagram account, and you can feature your Instagram photos on your Facebook Dating profile. It's a great way to give your profile that much more pizzazz and dynamic.
Preemptive Blocking – Not only are your Facebook friends unaware of you using the Facebook Dating app, but you can also keep those you want to avoid in the dark with preemptive blocking. Say you're not friends with someone on Facebook, but you know them in real life and don't want to see them as a suggestion in your Facebook Dating feed. Use the preemptive block to ensure they do not see you on the app.
Secret Crush – Choose up to nine Facebook friends that you have a crush on. If any of those friends are also on Facebook dating and they add you as a crush, Facebook will match the two of you up, and your names will be revealed on the app. This is a terrific way to figure out who likes you.
Second Look – These are the equivalent of rewinds on other dating apps. Perhaps you liked or disliked a profile but decided later that you had changed your mind. The second look allows you to go back and fix that mistake.
On Pause – The On Pause feature allows you to pause all online dating activity, and you can do so without deactivating your account. You can take the time to speak with people you've already met on the app and only get information on new leads once you un-pause.
Signing Up and Using the App​
If you already have a Facebook account, the sign-up process for Facebook Dating will be straight forward and should not take more than 5 minutes to set up. We won't walk you through the entire sign-up process of creating a Facebook account. We assume you already have Facebook, and we will show you how to access Facebook Dating, get your profile set up, and begin finding singles on the app!
Follow this step-by-step guide for getting Facebook Dating up and running:
Step #1: Add Your Basic Information
In this first step, you'll need to open up your Facebook app and click on the little icon with three horizontal lines. Scroll down to "Facebook Dating" and click there to get started. The image above is where you'll be taken, so click on the "get started button" to proceed!
The next screen is a disclaimer that says Facebook will not notify any of your friends that you've joined the dating app. They also promise not to set you up with any of your friends or connections in the dating app. It's completely discreet!
Step #2: Begin Building Your Profile
Here's where you can begin building your Facebook Dating profile. A lot of the information you want to add will be auto-filled into the fields, but you can always make edits or omit certain information if you so choose.
The next screen will have you state your dating endgame. Are you into the guys, the ladies, or both? Facebook is known for offering non-binary genders and sexual orientations, and the dating app is no different.
You will need to add your location to improve the results of your search. Facebook uses your coordinates to help you find singles in your general vicinity. It's also a starting point for any searches where you want to widen your radius.
Facebook Dating will ask you several more questions (height, kids, education level, and more), and these responses will be featured as a part of your profile. You can skip them, but we highly recommend fleshing out and developing your profile as much as possible to show other singles who you are.
Step #3: Choose a Profile Photo
Choose a profile photo for your new Facebook Dating account. Your Facebook profile picture will automatically be the photo that pops up when you get to this step, but you can change the image if you want. You can add more than one photo to your Facebook Dating profile, so feel free to upload more.
Step #5: Develop Your Profile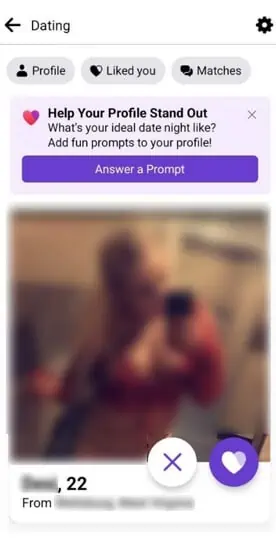 Before we get into meeting singles on the app, we want to address your personal profile. Once you've accessed the app after going through the initial sign-up steps, this is an example of what your screen might look like. Yes, it might need some additional work to get the desired results.
Edit Profile
Begin editing and tweaking your profile by clicking on "profile" at the top of the screen.
There are all sorts of things that you can work on with your Facebook Dating profile. You're probably not going to be changing information like your name, age, or hometown, but you could make plenty of other tweaks here, such as your lifestyle choices or your education level.
There's even a little area at the top of the "edit profile" section where you can describe yourself in just a few sentences. This mini bio is featured at the head of your Facebook Dating profile to entice viewers into taking a closer look at your profile.
Preview Profile
To view any changes you might have made to your Facebook Dating profile, click "preview profile" and see how your profile currently appears to other singles on the app.
Step #6: Meet Singles on the App
Let's go back to the first screen we were led to once we'd gotten through the initial sign-up process. Beside "profile" on the top menu, you will find "liked you," where you can see any singles that liked your profile, and "matches," where you can find singles who are interested in beginning a conversation.
Below that main menu is a profile picture of a Facebook Dating member, complete with a tiny bit of information providing their name, age, and location. There's also a "heart" button and an "x" button. Facebook Dating doesn't let you swipe right or left on profiles, but you can like or dislike the ones you get on your feed.
Below each profile is a menu with some feature options:
Second Look: go back to singles you might have disliked the first time around
Events In Common: get matches with people from shared Facebook events
Groups in Common: get matches with people who are on the same Facebook groups
Secret Crush: add a secret crush you're your Facebook friends or Instagram followers
Click on a Profile
If you want more information on a profile you've run across in the app, click on the image, and you'll be taken to that member's complete profile.
In the example above. You get her name and age, to begin with (as you would see in the preview profile on the last page). But now you get to see the profile expand as you dive into her written-word description of who she is, covering things like interests, hobbies, or lifestyle stuff.
But that's not it! You can continue scrolling down and you more information about this Facebook Dating member. You get to see more things like:
Dating endgame
Location
Height
Occupation
Smoking/drinking habits
Interests, passions, or pastimes
Keep scrolling down, and eventually, you'll see more photos and random tidbits of personal information scattered in between. It's beginning to paint a more well-rounded picture of who this single is and what they're all about.
Facebook Dating Alternatives
If you've read through our Facebook Dating review and you feel that there's another dating app out there that's a better fit for you personally, we cannot argue with that. You have to make the best decision for what you need.
All we can do is point you toward some good alternatives to Facebook Dating. Apps that will help you find casual dates and romance using some of the most modern features and resources the online dating market has to offer!
Dating App
Fast Facts
Read Reviews
Hinge

User Base: All singles
Active Users: 500,000
Gender Ratio: 55% men to 45% women
Paid Subscription: Yes
Free Trial: Yes (limited)
Subscription Price: begins at $4.99/month

Hinge Reviews
Tinder

User Base: All singles
Active Users: 8+ million
Gender Ratio: 61% men to 39% women
Paid Subscription: Yes
Free Trial: Yes (limited)
Subscription Price: begins at $4.50/month

Tinder Reviews
Bumble

User Base: All singles
Active Users: 11+ million
Gender Ratio: 57% men to 43% women
Paid Subscription: Yes
Free Trial: Yes (limited)
Subscription Price: begins at $29.99/month

Bumble Reviews
Zoosk

User Base: All singles
Active Users: 50+ million
Gender Ratio: 48% men to 52% women
Paid Subscription: Yes
Free Trial: Yes (limited)
Subscription Price: begins at $12.50/month

Zoosk Reviews
Facebook Dating App FAQ​
In case we haven't covered everything in our Facebook Dating App review, we hope our FAQ section can tie up any loose ends. We found that these are some of the most common questions asked about Facebook Dating from readers and customers online.
What Is Facebook Dating?
Facebook Dating is a dating service that Meta provides, allowing users to connect with singles online outside their friend list. It currently exists as a mobile app on both iOS and Android devices. There's presently no web version available.
Will My Friends Know if I Sign Up for Facebook Dating?
One of the best perks of Facebook Dating is that they will keep the fact that you joined the service confidential. For an added layer of discretion, Facebook does not provide suggestions from your friend list. You can use Facebook Dating, and your friends will be none the wiser.
Can I Use Facebook Dating on a Desktop Computer?
Facebook Dating exists only as an app for iOS and Android devices for the time being. You can access Dating on your Facebook app by clicking on the little icon with the three horizontal lines and going into "dating." Facebook Dating cannot be accessed or used on a desktop computer.
How Long Does It Take to Sign Up for Facebook Dating?
If you're already a member of Facebook, the sign-up process should only take around 5 to 10 minutes, but definitely closer to 5. As a Facebook member, a lot of the information you need to create your profile will auto-fill from your personal account. This will save you some time along the way.
Can I Use Facebook Dating for Free?
Since there is no charge for creating a Facebook account, there's also no charge for joining Facebook Dating. It's completely free. There are no membership plans or costs associated with enjoying the app.
Can I Opt Out of Facebook Dating if I Don't Like It?
If you're unsatisfied with Facebook Dating and want to delete it entirely from your device, you can do this by deleting your Facebook Dating account in your settings. When you delete your dating profile, all of the data from the profile will also be gone.
What Kind of Relationships Can I Find Using This App?
It's possible to meet the love of your life or develop a serious relationship on Facebook Dating. Still, the app, by and large, caters more to casual daters and those looking for a romance that is not so serious. It's more along the lines of Tinder or Bumble than eHarmony or Christian Mingle.
Can I Block Facebook Dating Members?
Yes, there are options to block members of Facebook Dating who might make you feel uncomfortable or uneasy. Go into your Facebook settings to block anyone you please.
How Does Facebook Dating Work?
Facebook Dating will ask you about your personal preferences and dating style and combine this with interests, beliefs, location, and other factors. They form their recommendations based on your information about your ideal match or what you look for in a partner. It's a really simple matchmaking process, and thus, casual relationships and casual romance are the kinds of relationships that form as a result.
Do I Need a Regular Facebook Account to Join Dating?
Yes, you do need to have a Facebook account to join Facebook Dating. Your sign-up time will take longer in this case as you'll need to establish a Facebook account before joining its dating app. Getting started might take around 15 to 20 minutes or so.
Does the App Let You Swipe Right or Left?
Facebook Dating doesn't have the "swipe right" and the "swipe left" motions, per se. But they do allow the user to like or dislike member profiles. These will be indicated by a heart icon and an "x" icon, respectively.
How Old Are the People Using the Facebook Dating App?
Facebook Dating app users are typically between 30 and 40 years of age. It's an older clientele compared to platforms like Tinder or Bumble.