CatholicMatch Review for 2023
CatholicMatch is probably the best dating app out there for Catholic singles to find serious relationships with those who share the same faith and value system! This is a niche dating app that caters to a fairly specific market, so it is a smaller-scale operation. But that does not mean they can't provide you with some massive results! As of 2022, they have about 1.5 million active users and their weekly visitors are somewhere around 500,000. That's a pretty nice dating pool for a niche dating app!
So how good is Catholic Match overall as an online matchmaking service? Are they worth the time, money, and energy to become a member? We are going to be addressing these questions and more in our CatholicMatch.com review. We are also going to touch on membership pricing and features as well as free trial offers that allow you to use the app free of charge!

Catholic Match has been in business since 1999 and has proven to be a major player in the online religious dating services market. They have been responsible for creating a ton of successful matches between Catholic singles for the past 20 years.
But how did we feel about this dating app? Check out our overall ratings for the CatholicMatch app to find out!
| Category | Score |
| --- | --- |
| User Friendliness | 4 |
| Quality of Matches | 3.5 |
| Total Userbase | 3 |
| Membership Features | 4 |
| Pricing | 4 |
Pros and Cons of CatholicMatch
CatholicMatch might not be the best dating app for everyone reading this review. We are going to address good reasons to join CatholicMatch as well as reasons to not join. Essentially, we are going to go over the pros and cons of this dating app. If you are uncertain if CatholicMatch is the right place for you to find other singles, we encourage you to keep reading!
5 Reasons to Join Catholic Match
| Reasons | Details |
| --- | --- |
| Finding Singles of the Catholic Faith | Everything you need to know about this dating app is in the name! This is one of the best matchmaking services out there for Catholic singles! |
| Finding Serious Relationships and Dating | This is not a great dating app if you want something casual. CatholicMatch is designed to bring together like-minded singles who share the same faith for serious dating and committed long-term relationships. |
| Awesome Membership Features and Functions | Where do we begin? There is the CatholicMatch forum, a great support system between members. There is unlimited messaging, a photo wall for newly uploaded user photos, and the ability to send emotigrams (icebreakers). |
| Thorough Personality Testing to Create Ideal Matches | Although the sign-up process is time-consuming, it is extremely thorough. There are a ton of faith-based questions around subjects like the sanctity of life and mass attendance as well as questions around stuff like family, political views, habits, diet, and education. |
| Excellent Customer Service | CatholicMatch, compared to a lot of other dating apps, has dynamic customer support. In addition to phone and email support, they have an awesome community forum where customers can support one another and answer questions. |
5 Reasons to Not Join Catholic Match
| Reasons | Details |
| --- | --- |
| You Are Not Catholic | We would not advise that you use this dating app if you are not of the Catholic faith. People use this site because they are seeking Catholic singles who share their values and faith. |
| You Live Want Casual Relationships or Dating | This is definitely not the place to find casual dating scenarios or relationships. People using CatholicMatch are basically looking for long-term commitments like marriage or just serious relationships in general. |
| You Live in a Rural Area | Because a lot of CatholicMatch's matchmaking is done by location, you run the risk of not finding a whole lot of singles near you if you live in a more remote or rural area. |
| You Don't Want to Deal With a Lengthy Sign-Up Process | Sign-up and the personality tests that come with creating a new account at CatholicMatch are pretty time-consuming, taking anywhere from 15-20 minutes. This is one where you need to get through a large volume of questions. |
| Limited Free Trial Features | There is not too much you can do with the CatholicMatch app's free trial besides viewing others' profiles, seeing who has viewed your profile and uploading 50 photos. There are no messaging capabilities whatsoever. We highly recommend getting a CatholicMatch membership. |
CatholicMatch.com Overview
These are a few things that anyone who is interested in joining CatholicMatch should know! To be clear, CatholicMatch is a niche religious dating app. There are much smaller in scale than a site like Christian Mingle or eHarmony. The dating pools are going to be a lot smaller but also a lot more specific as well!
Fact
Details
Site Name
CatholicMatch.com
Key Info
• Best For: finding Catholic singles who are looking for serious, faith-based relationships
• Active Members: 1.5 million
• Weekly Traffic: 500,000
• Gender Ratio: 50% men and 50% women
• Matchmaking System: CatholicMatch creates matches based on your location

Free Trial
Yes
Membership Pricing
Starting at $9.99/month
If you want to give CatholicMatch a try but do not spend any money in the process, we encourage you to check out the CatholicMatch free trial offer. You can test drive this dating app and no money will come out of your account! Begin by clicking on the link below or visiting the homepage of their site. There will be a big blue button right in the middle saying Get Started For Free.
So what can you do with a free trial at CatholicMatch? Well, as it turns out, not too much! This is a dating app where the free trial is pretty limited compared to a lot of the other free trial offers we have seen at bigger dating apps like eHarmony, Match, and Christian Mingle.
The entire point of a free trial is to get future users interested in a CatholicMatch membership. The free trial is never meant to be a way that you can use the dating app in its entirety for free.
But we do feel that the free trial is one of the weaker areas of our CatholicMatch reviews. We have reviewed dating apps with free trials that allow trial users to send some messages back and forth with other singles. We would love to see CatholicMatch add a few more features to their free trial to give future users more of a taste of what they can expect on the app.
Membership Plans and Prices
There are a few membership plans that you can pursue at CatholicMatch. Each has the same features, but they are going to vary in length. Note that shorter plans are going to have a higher monthly cost than the longer ones, so choose your plan wisely. There are definitely some savings there to be had!
What Comes With a Membership?
All membership plans come with the same features. The only thing that is different is the membership plan lengths. No matter which plans you settle on, you can enjoy this full range of features and functions for finding Catholic Singles.
Customer Service and Support
One of the biggest strengths of CatholicMatch was its customer service and support center. We have reviewed a lot of other dating apps in the past and a lot of them have an FAQ center on their help page and nothing more. But CatholicMatch offers their customers five different options! That is excellent in our book!
We even tested out the support systems and we received quick and friendly service! We found that we could have our questions answered or concerns addressed within 24 hours or less by the CatholicMatch support center. This is a far cry from the normal dating app support centers we have seen in the past!
Support Systems at CatholicMatch:
If you are ready to begin your journey using CatholicMatch, begin by starting a new account today! We will give you step-by-step instructions on how to start and go through the sign-up process. it is pretty self-explanatory, but it is definitely one of the most in-depth sign-up processes we have seen!
CatholicMatch Reviews From Users
We want to give our readers a good idea of what CatholicMatch users have experienced in the past and present some of their general thoughts toward the dating app. We looked all over the internet for some Catholic dating site reviews on CatholicMatch and here is what we found!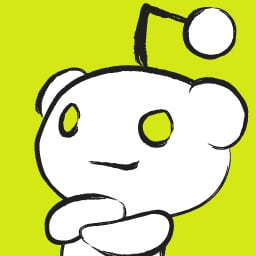 Ordancer
2020
"People on this subreddit are generally pretty negative on CM, perhaps rightly so. It's been well over a year since I've used the site, but I did meet my fiancé on it, so I am a success story. If you're in a well-populated area I think you'll tend to have better luck. They also do various sales around holidays throughout the year, so I would wait to purchase a subscription until then because you can typically get six months for about $10-15 per month. Nothing is a guarantee, so if you do purchase a subscription then give it a good faith effort. Fill out your entire profile and add multiple good photos. Log in every day and message someone, don't get attached to any one specific profile, and be willing to broaden your search terms. In the end, if it doesn't work, you'll have at least tried and you won't be wondering what might have happened otherwise."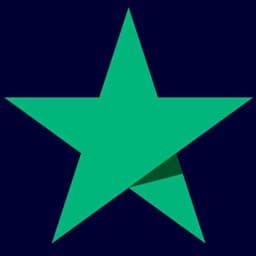 Anonymous User
2019
"Good for Catholics. Works, but did not find anyone I was particularly interested in having a serious relationship with. Good for Catholics and May God bless you all. Contacted support and they did sort out my issues eventually. Still waiting for a refund for the rest of the 5 months to drop in my account. Use the cc button on the bottom right for English subtitles. Hilarious."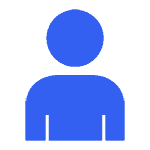 Jake O.
2021
"My wife and I met 10 1/2 years ago on Catholic Match. We both agree it was the most amazing thing that has happened in our life. Her photos were fuzzy, but we messaged back and forth for some time. I truly believe God had our happiness in mind. She was everything I asked for times 100. I will forever be in debt to Catholic Match. Unfortunately, you need to skim through the people that are untruthful to find the precious gem God has in store for you. GOOD LUCK to all of you."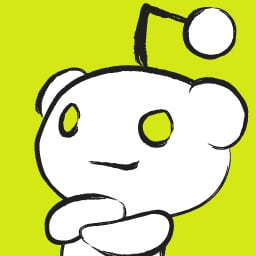 EMTBee
2021
"I used Catholic Match, and I didn't think it was all that great. There just weren't a lot of people in my area. I suppose I could've done a long-distance relationship, but I've done that before and had no interest in doing that again. I honestly just find it exhausting trying to meet people over an app instead of in person. It takes so much more effort to have quality conversations over messaging. I finally ended my subscription, deleted my account, and removed the app from my phone. Catholic Match wasn't the right fit for me, but I'm sure my experience isn't universal. It was probably great for some folks which I think's great! But yeah, not for me. Anyway, I just wanted to give you my personal, honest review."
Alternatives to CatholicMatch
Although CatholicMatch is a great dating app for finding other Catholic singles, the truth of the matter might be that it is not the right matchmaking service for you. And that is ok! We want you to be using the best app for finding the right singles.
Here are some of the best alternatives you can find on the market to CatholicMatch.com. In nearly all cases, you can find larger dating pools and better search filters at these alternative sites!
#1: Christian Mingle: Best for Finding Christians
Christian Mingle is probably the best alternative to CatholicMatch overall. By using Christian Mingle, you have a good chance of meeting some Catholic members. They might not be the majority of users at Christian Mingle, but they are still there, nonetheless. It helps that this Christian dating app has a large user base of over 15 million members, so there is so good potential there!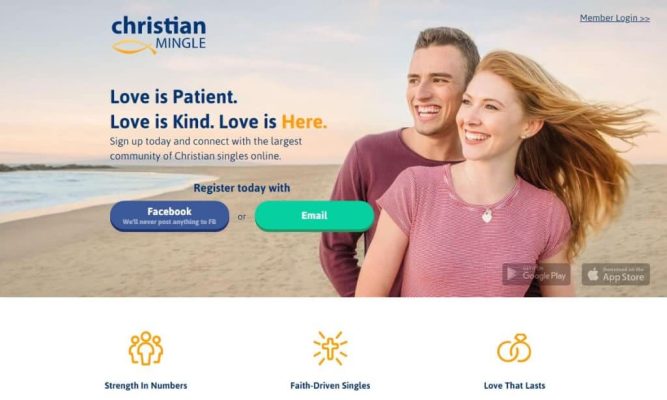 #2: eHarmony: Best for Compatibility
eHarmony is a dating app that has users from all walks of life, faiths, lifestyles, and value systems! They are one of the biggest and most popular online matchmakers with over 60 million active users. Not only do they use compatibility-driven testing, but they have advanced search filters to break down searches by subjects like values, behavior, and beliefs!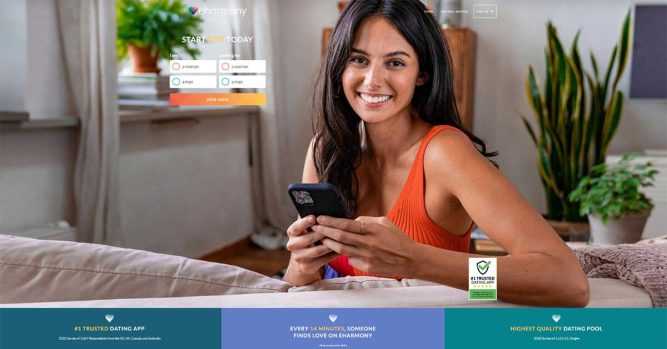 #3: Match: Best Filters to Customize Your Search
Like eHarmony, Match.com features a larger pool of potential candidates and uses some detailed search filtering that can help you to find singles of all different faiths including the Catholic faith! Match is also a great dating app for finding serious relationships, making this one of the better alternatives for those looking for Catholic singles.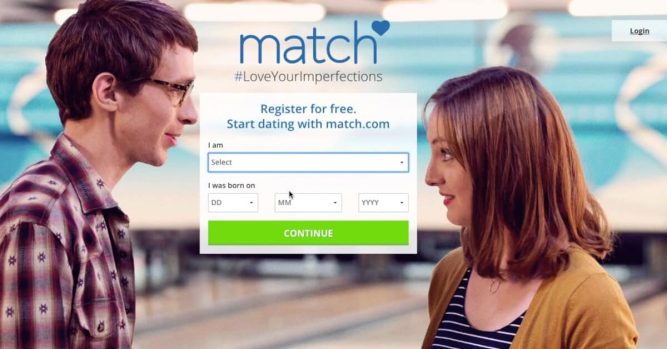 CatholicMatch Reviews FAQ