Bumble and Tinder are two very distinct dating apps, yet they are both considered among the top apps on the online dating market. Bumble is renowned for empowering women to take control while using the dating platform, and they facilitate both casual and serious dating. Meanwhile, Tinder has gained immense popularity over the past decade and has become the go-to app for those seeking casual dating and romance worldwide.
There are similarities when it comes to Bumble and Tinder, and the surprising explanation for the parallels between both dating apps is that Bumble's creator, Whitney Wolfe Herd, was previously the co-founder and vice president of marketing at Tinder. After Herd left Tinder, she sued the company for sexual discrimination and harassment, and in September 2014, they settled for a little over $1 million. Herd's goal in creating Bumble was to provide a "feminist dating app."
The key distinction among these applications is that the lady always goes first in a conversation. It doesn't matter whether they're a mutual match; males still can't send messages until after a woman initiates.
---
---
General Info Breakdown
The first step is to look at the differences between the dating apps and see how popular each one is. The users of Bumble and Tinder may have quite different romantic expectations, yet the two services really have a lot in common!
Key Information
| | Bumble | Tinder |
| --- | --- | --- |
| Year Founded | 2014 | 2012 |
| Best For | Serious OR casual dating and relationships | Casual dating and romance |
| Site URL | Bumble.com | Tinder.com |
| Active Members | 11 million | 8+ million |
| Gender Ratio | 57% men to 43% women | 61% men to 39% women |
| Average Age | 30-40 years | 18-30 years |
| Free Trial | Yes | Yes |
| Read Review | | |
Our team has independently researched all products and services that we have listed on this page. If you sign up or purchase through our links, we may receive a commission. See how it works.
As you can see above, the stats of each dating app are comparable regarding the number of users and the gender ratios–the main differences come about when it comes to the average age of singles on the platforms!
Main Differences
Bumble and Tinder are each swipe-based dating applications featuring free and premium options for creating your profile and interacting with potential matches. However, the applications differ in one major way–Bumble is unique in that only women can make initial contact with men after a successful match. Anyone can message a match if the person is of the same or nonbinary gender.
Bumble can be used to find serious relationships. However, there is also a significant probability that you will come across something casual there as well–it's the best of both worlds. Bumble has a similar appearance and features to Tinder, but it offers more options for dating and relationships beyond surface-level connections. Tinder has a rep for being a hookup app, and while that's fair, it is not unheard of for a casual dating scenario to turn into a committed partnership.
The following are the main differences between Bumble and Tinder:
Bumble has an older demographic of singles (30-40 years), and Tinders users are in the younger crowd (18-30 years)
Tinder is known for being a casual-only dating app, while Bumble's users tend to be searching for both casual as well as serious relationships.
Top Features Comparison
There is certainly no shortage of fun and beneficial features on both Bumble and Tinder; we picked out the best features that we (and users) think make a difference in your online dating experience!
Bumble's Special Features
Superswipe – When you want to show someone how much you're into them, you can use Bumble money on a SuperSwipe–just like a standard swipe right, a SuperSwipe will attract the other person's attention, but they'll know you paid for it.
Backtrack – By upgrading to premium, you can recover accidental swipes with this feature.
Women Incognito Mode – The app offers an 'Incognito Mode' feature that enables female users to browse Bumble without being visible to other users–they will only become visible to the users they have liked.
The BeeHive – The BeeHive, Bumble's blog, is an excellent source of information for all things related to dating. The BeeHive offers a variety of resources to keep you informed, including tips for enhancing your profile's attractiveness, updates on Bumble, and announcements about upcoming events.
Private Detector – Bumble's privacy software is capable of detecting if any inappropriate or lewd photos have been sent to you on the platform. When you notice it, the function allows you to choose if you want to see it. The Private Detector feature is designed to alert you if an image that has been shared with you may contain nudity–and if you don't want to see it, just hit "decline."
Snapchat Lenses for Video Calls With Bumble – Bumble has collaborated with Snapchat, a premier social media app, to enhance the experience of Bumble video calls by adding fun AR backgrounds. However, users will not have the option to apply beauty filters to alter their appearance during video calls–this ensures that they present themselves honestly.
Tinder's Special Features
Superlikes – Superlikes are a feature available to premium members, allowing them to show their interest in other users beyond a simple "like." Each week, premium members receive five Superlikes to use–this feature is an excellent means to grab the attention of people you're interested in. They can also increase your profile's visibility on the platform!
Ad-Free – Premium members can hide annoying ads that show up while on a swipe streak. When you upgrade to a premium membership, you can avoid distractions while searching for singles on Tinder.
Tinder Passport – Tinder Passport is a feature that allows users to change their location and match with people in different cities or countries–it's perfect for traveling and will enable you to connect with singles from various countries across the globe.
Swipe Rewind – Tinder's Swipe Rewind feature allows users to undo their most recent swipe action, whether it be skipping over a profile or removing a "like" they previously provided. Members who pay for access can use the Swipe Remind feature whenever they want.
One Free Boost – This is a free monthly bonus for Tinder subscribers, and you can use them to raise your profile's visibility to attract additional attention from potential partners.
Unlimited Messaging – Similar to other dating apps, paid users get access to limitless messaging with other users. Tinder, however, goes one step further by enabling people to interact with people they have yet to match with.
Bumble vs Tinder Cost Comparison
Both of these well-liked dating apps are free to use, but they also have paid premium plans that give users access to beneficial perks and additional features. Below, we've outlined the prices for each premium membership tier that Bumble and Tinder provide–as you can see, you have many options to choose from with both dating apps.
Bumble
| Membership Plan | Cost Per Month | Total Cost |
| --- | --- | --- |
| 1-Month Premium Membership | $29.66 | $29.66 |
| 3-Month Premium Membership | $19.99 | $59.99 |
| 12-Month Premium Membership | $16.99 | $99.99 |
| 1 Day Premium Membership | $3.49 per day | $3.49 |
| 1 Week Premium Membership | $13.99 per week | $13.99 |
| Lifetime Premium Membership | $149.99 (one payment) | $149.99 |
Tinder
| Membership Plan | Cost Per Month | Total Cost |
| --- | --- | --- |
| 1-Month Platinum Membership | $26.66 | $26.66 |
| 1-Month Gold Membership | $22.49 | $22.49 |
| 1-Month Plus Membership | $13.49 | $13.49 |
| 6-Month Platinum Membership | $13.50 | $81.00 |
| 6-Month Gold Membership | $11.25 | $67.50 |
| 6-Month Plus Membership | $6.75 | $40.50 |
| 12-Month Platinum Membership | $9.00 | $108.00 |
| 12-Month Gold Membership | $7.50 | $90.00 |
| 12-Month Plus Membership | $4.50 | $54.00 |
Which App Is Better for Serious Relationships?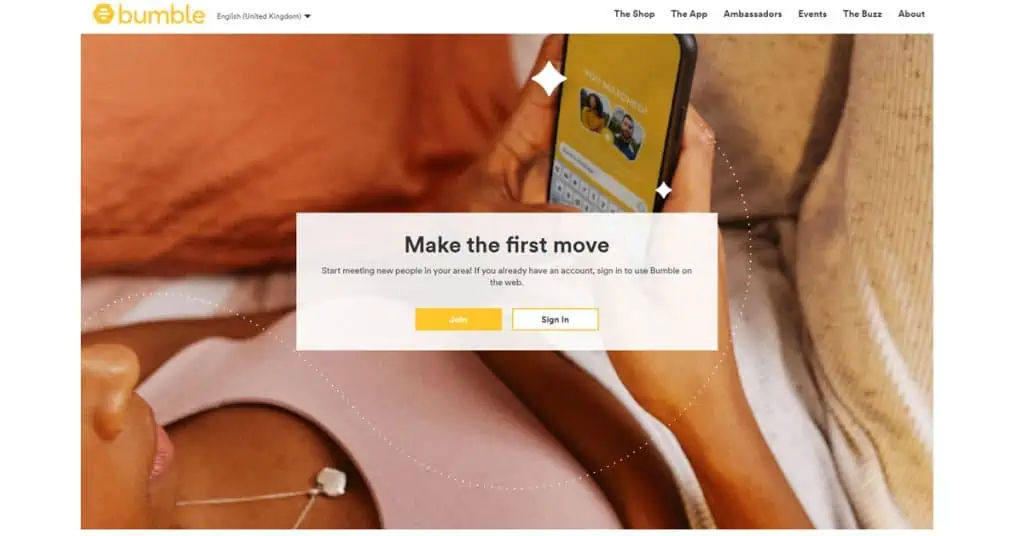 Bumble
If you are seeking a serious relationship, Bumble is a better option than Tinder. The app offers high-quality matches, and quite a few of the women on the platform are interested in long-term relationships and marriage.
Bumble was launched by one of the co-founders of Tinder with the aim of developing a more female-oriented application. Hence, Bumble draws more women in search of a more serious relationship –and as a bonus, they aren't spammed with unsolicited messages since they have to initiate contact!
Which App is Better for Casual Dating?
Tinder
This one is a no-brainer–hands down, Tinder is the optimal dating app for casual dating! But as we've said before, although they have a well-deserved reputation for being a hookup app, meaningful connections are formed on Tinder. It may start out as a casual fling, but that doesn't mean it won't turn into something serious.
That being said, there is no better option if you're looking to date casually than good 'ol Tinder.
Which Dating App Is Our Favorite?
Choosing a favorite dating app is like choosing a favorite child, but if we had to pick, Bumble would be the one getting the bigger slice of cake. We're not saying we don't love Tinder, but in this comparison, we are definitely swiping right on it.
Both apps provide a means of genuine connection, but they go about it in different ways. When it comes to features and catering to the ladies, Bumble takes the honors–Whitney Wolfe Herd decided to give the power back to the ladies with Bumble, a dating app where women make the first move. Sorry dudes, you've got to relax and wait for your turn.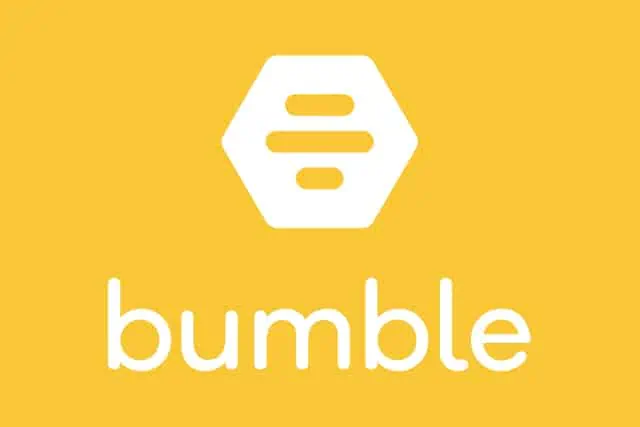 Bumble: Our Favorite Dating App
When it comes to dating apps, we believe that Bumble is the best choice between the two mainstream platforms, and this is one of the primary reasons why. We love that it puts women in the driver's seat and allows them to make the first move.
Ultimately, you should try both of them and discover which works best for you. It's possible to find instant chemistry with someone you meet on Tinder, and after a few days on Bumble, you might realize that sending the initial message isn't for you.