Our team has independently researched all products and services that we have listed on this page. If you sign up or purchase through our links, we may receive a commission. See how it works.
In a world that is becoming dominated by online dating apps and matchmaking services, we can often forget about the more traditional ways of discovering and meeting new people. While dating apps are fantastic for meeting a wider variety of people within your local area, they are no replacement for meeting new people in a natural, face-to-face encounter.
If you are trying to meet single women, we encourage you to use dating apps for the quickest results, but we will also encourage you to get back to the basics too! Getting involved in your local community, participating in sports leagues, and developing your network of friends and acquaintances across town remain some of the better methods for meeting women, even in 2022!
#1: Online Dating Apps
The truth is that dating apps are some of the best places to meet other single women. In fact, you are meeting and approaching women online who are also looking for the same things that you are looking for. It is much different from hanging out around a bar or club and trying to find a girlfriend or a date for the weekend and risking the chance that the women there are just there to hang out and relax, completely uninterested in a relationship, much less starting anything with you!
Sorry! We could not resist the temptation to plug in some of our favorite online dating apps!
eHarmony – Best for Compatibility
Relationships: Serious and committed
Active Users: 15+ million
Gender Ratio: 48% men to 52% women
Free Trial: Yes
Membership Cost: Starts at $35.90
Review: eHarmony Review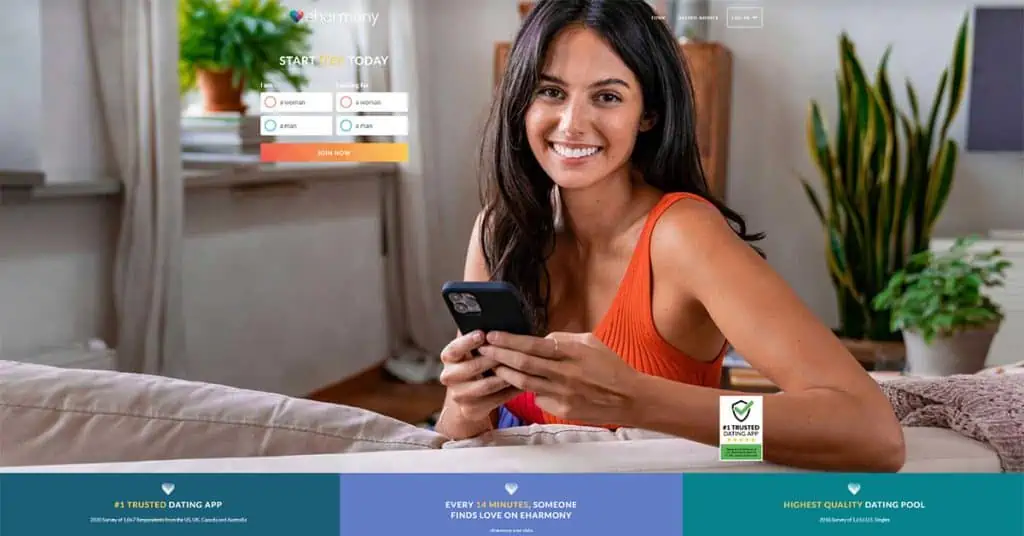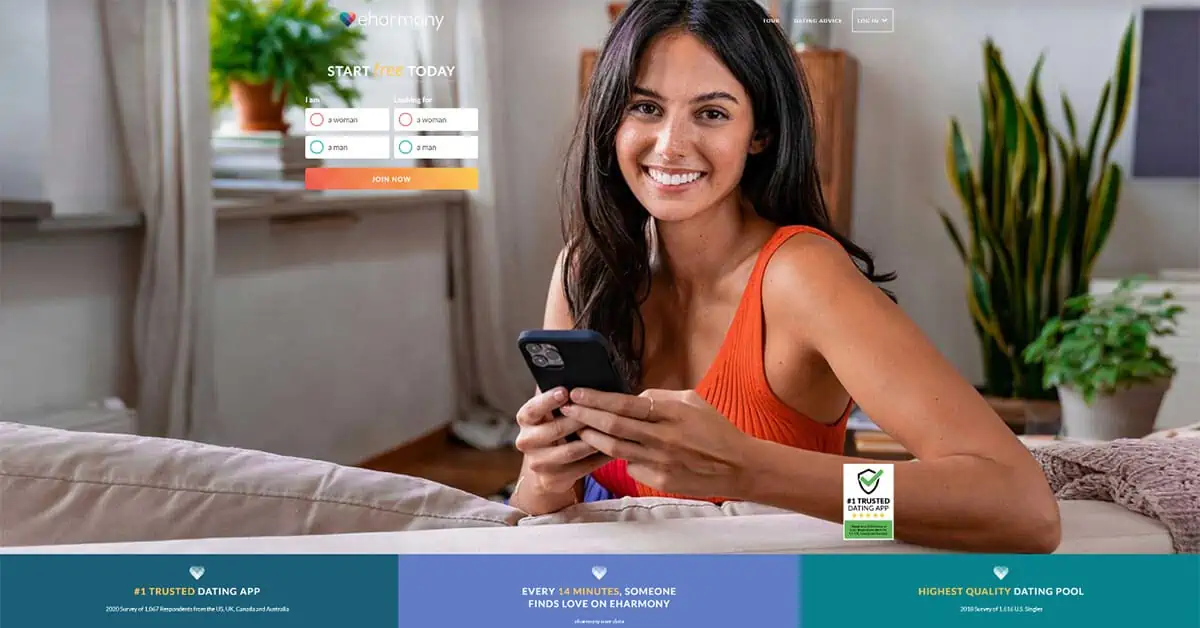 ---
Match – Best for Serious or Casual Relationships
Relationships: Serious OR casual
Active Users: 10+ million
Gender Ratio: 49% men to 51% women
Free Trial: Yes
Membership Cost: Starts at $18.99
Review: Match.com Review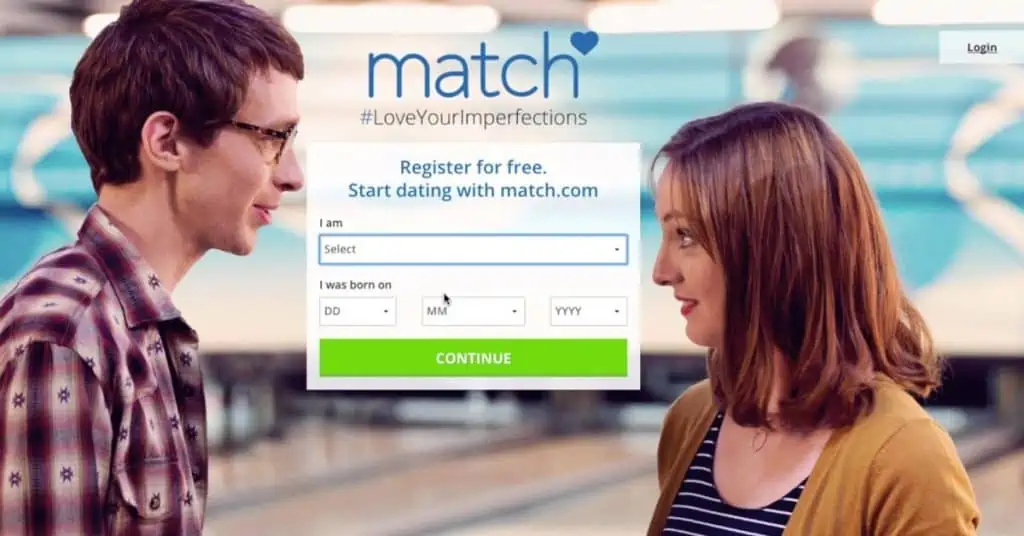 ---
Elite Singles – Best for Finding Highly Educated Singles
Relationships: Serious (with successful, highly educated singles)
Active Users: 2+ million
Gender Ratio: 44% men to 56% women
Free Trial: Yes
Membership Cost: Starts at $27.95
Review: Elite Singles Review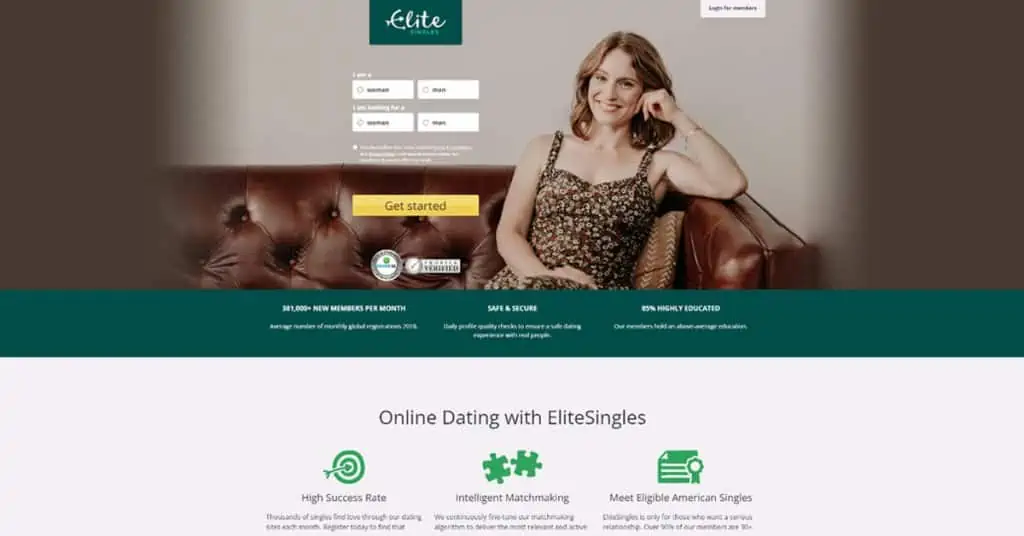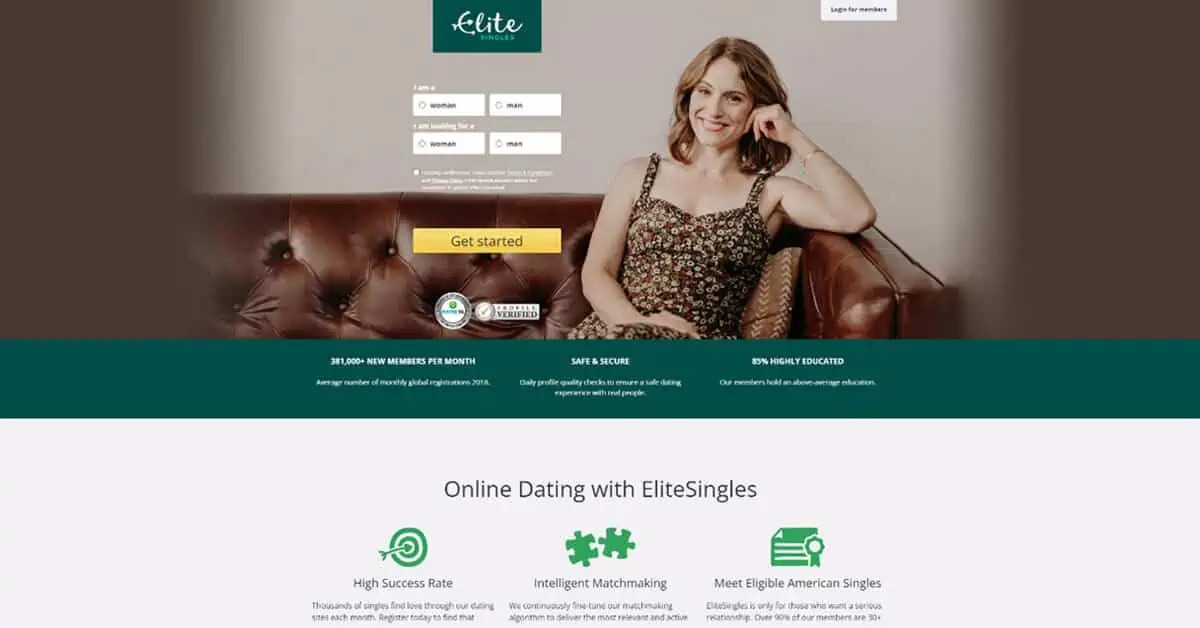 ---
Zoosk – Best for Casual Dates
Relationships: Mostly casual, some serious
Active Users: 1+ million
Gender Ratio: 48% men to 52% women
Free Trial: Yes
Membership Cost: Starts at $29.95
Review: Zoosk Review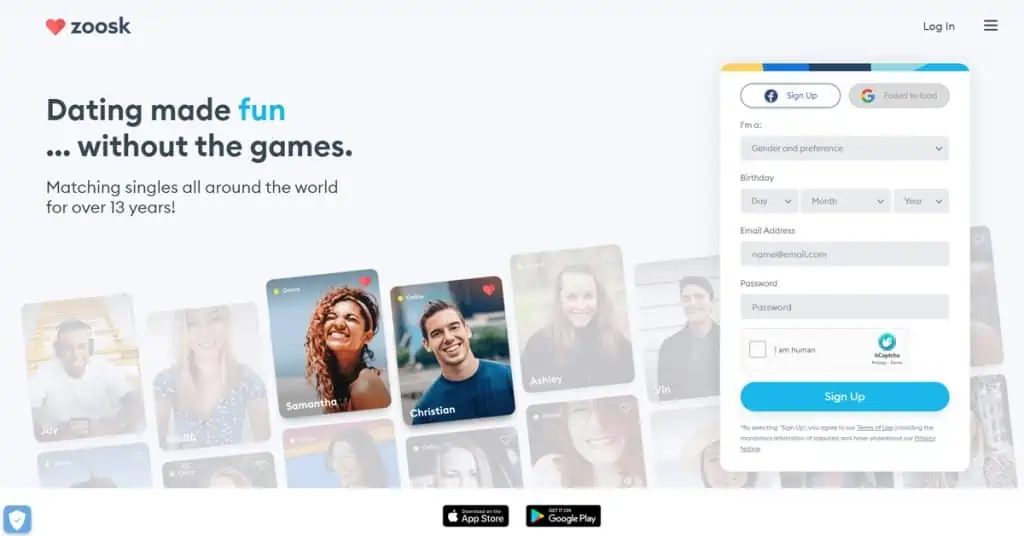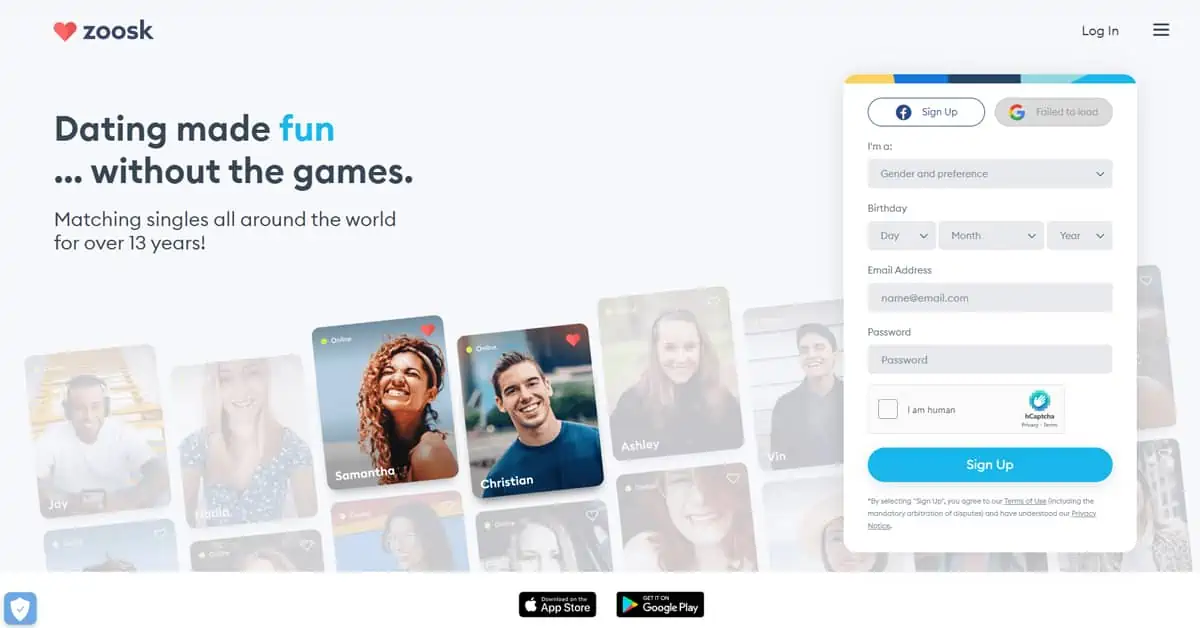 ---
Online dating apps are a really good course of action, especially if you are limited on time, or you live somewhere where it is difficult to connect and meet new people. Dating apps for finding single women allow users to find the right singles in their local area (or further if you prefer) and use search filters to break down their results by appearance, age, beliefs, education, and personal interests.
Something to note about the dating apps we recommend is that each has more female users than male users:
eHarmony (52%)
Match (51%)
Elite Singles (56%)
Zoosk (52%)
#2: Let Your Friends Know
We feel that this is one of the most organic ways to meet single women. If you are someone who has many friends, you will have a lot of potentials to expand your network of contacts and meet up with women you might not always run across in your daily routine.
If you let your friends know that you are looking for someone (be it a girlfriend, future wife, or a Saturday night date), don't be surprised if your friends go to bat for you and begin looking around for opportunities!
Friends can speak to your character or your personality when they talk about you around other women. They can also gauge if certain women are going to be worth your time and effort. In a way, friends can act as a search filter, suggesting women they feel would suit you and weeding out women that might be a waste of your time.
But friends can be helpful in other ways as well! We are going to get into some of these in more detail in our next few points!
#3: Try Meeting Women at Parties or Group Events
To be clear, we are not just talking about a raging house party. This can also apply to events like graduations or birthday parties. Parties, especially those that are thrown by friends or acquaintances, are some of the best environments to meet new women. You can meet and connect with someone special at a party, and it will feel completely natural and not forced in any way (mostly because you are friends with the host).
You throw beer, wine, or any sort of liquor into the mix, and you will have the opportunity to meet new women and show them a bit of your fun side right off the bat! The atmosphere of a party really does allow people to unwind, relax, and put themselves out there with others. Unlike going to a bar or a club where it can come across like you're prowling around, you have a justified reason for being at a party hosted by a friend.
And a good friend will be there to build you up if they find out there is a single woman you're interested in getting to know better! Parties are like a little goldmine for meeting your friends' close friends, acquaintances, or coworkers.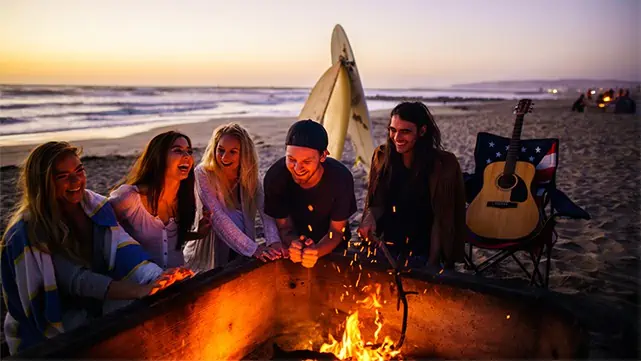 #4: Weddings Can Be a Great Place for Love
Weddings are a time when a bunch of people come together, and they may not necessarily know much about one another! You have the bride's side and the groom's side at either end of the aisle, and there are a lot of times where there is not too much connecting either of those groups. This means an opportunity for you to meet a new (possibly single) woman!
Weddings can be the perfect atmosphere for meeting someone new and developing a love connection.
Love is in the air, and single women's minds inevitably turn toward the prospect of finding that special someone. Being in this frame of mind can make it that much easier for you to approach a single woman and strike up a conversation. You can fall back on the classic "How do you know the bride/groom?" question or come up with some icebreakers of your own!
#5: Try Your Luck at the Bars
You know we were going to bring this one up sooner or later! But it happens to be true that alcohol has been one of the driving forces behind men meeting single women. Getting together for a cold one after work has long been a tradition around the world for arguably hundreds or thousands of years! This avenue for meeting women is one that we do not see going away any time soon!
Going out to the bar with a friend or a coworker can up your chances for success! There is the possibility that they know someone there that you don't. Perhaps a woman that they know from around town or from work walks in and sees them. Right there, you have the opportunity to meet a new (possibly single) woman!
You have to see the whole thing as networking. Sure, there is the whole stigma of meeting someone at a bar or tavern and what that might reflect about your character or judgment. We are not taking a stand either way on the issue. Our point is that you are going to meet a lot more single women at a bar than you will by staying home. This is an opportunity to meet new people. Going out to the bar is going to increase the volume of people you encounter!
#6: Connect Over Co-Ed Sports
If you get together with a group of people each week to play some pickup basketball or soccer, this can be a prime opportunity for meeting and connecting with new women. Sports are a great way to find out about a person's character, how aggressive or competitive they can be, or how driven or confident they are when faced with obstacles. Sports can reveal your fun side or how well you work within a team too!
Your love or passion for a certain sport can also be a great way to connect with a woman you just met. If the two of you are in a flag football league together, you might hit it off by talking about your fantasy drafts. Maybe you play volleyball or soccer each week during the summer. There could be an opportunity there to spend some time outside of the league watching professional games together (this is perfect on a Summer Olympics year).
You can even ease into dating one of your team members by going out and doing things with the entire group to start! If you have some good, loyal friends in your sports league, they can always speak to your good character or athletic prowess to build you up with a single woman you're interested in dating.
#7: Small Local Events
When you begin getting involved in your community, your chances to meet single women really begin to open up! A lot of communities will hold events throughout the year, like street fairs, benefit concerts, beer or wine tasting festivals, public film screenings, community bike rides, church picnics, and more.
We could keep going on, but you get the point: there are a ton of different ways you could potentially meet single women right in your local community. And the chances are that there is something going on around town that you can both take an active interest in and bond over.
You might not even be a participant in the event. You could be the one helping to run things. This is where you can really meet a ton of single women! Pour drinks at the local beer tasting event. Run a sign-up table for the community marathon or bike ride. Pitch in and help a friend run a food trailer at the annual street fair. Helping out with an event is bound to put you in the path of countless women and increase your volume of possible opportunities.
#8: Give Back and Find Love With Volunteer Work
Volunteer work in another way where you can meet women in a natural manner, and they can immediately see the more altruistic or giving side of your personality! Volunteering can drive a lot of interest in your direction, and you might meet someone a lot sooner than you ever thought imaginable! Women love men of integrity and principle as well as men who are giving of their time and talents.
Work a local food drive handing out or delivering food to underprivileged families.
Spend an afternoon cleaning up a local park of litter.
Volunteer at an after-school program teaching kids new skills or helping them with their homework.
If you are feeling especially bold, you can ask a woman you are interested in to accompany you on an act of goodwill for someone. The two of you could deliver a meal for a new mother or do some yard work for an elderly couple. This could serve as your first date!