Is the SugarDaddyMeet app legit?
That's the question you'll find answered in this SugarDaddyMeet.com review. Our online dating experts have researched the popular sugar dating service, rated it based on five crucial criteria, and broken down the entire sign-up process so that you'll know exactly what to expect. That includes detailed layouts of SugarDaddyMeet's premium membership packages and their costs.
You're probably asking: What exactly is SugarDaddyMeet? What does this online sugar dating app offer?
SugarDaddyMeet is an online platform specializing in sugar dating between generous affluent men (Sugar Daddies) and attractive, almost always younger, women (Sugar Babies).
Do you already have a specific question in mind that you need to be answered? Feel free to use the following jump links to skip ahead to one particular section of this SugarDaddyMeet.com review.
It's a mutually beneficial, transactional relationship seeking to pair male Sugar Daddies with female Sugar Babies. Sugar Daddies are usually older, more financially successful men willing to provide cash, gifts, and other luxuries in exchange for a younger attractive woman's companionship and romantic intimacy.
If that's the kind of arrangement that may pique your interest, this SugarDaddyMeet.com review was created for you!
As you can probably guess, this type of relationship can be a tool for scammers to dupe unsuspecting victims. After all, monetary transactions are already an accepted part of the courtship process.
That's why it's imperative to choose a legitimate sugar dating service.

In later sections of this SugarDaddyMeet review, we'll analyze the measures taken by the app to ensure customers remain safe and secure to find their ideal sugar partner, free from the threat of scammers.
By reading this SugarDaddyMeet app review, you'll be ready to decide whether the service is for you. But don't just take our word for it – we'll also include a handful of customer reviews from patrons of the site. Don't like what you see? Fret not; our experts have included a list of alternative dating apps that cater to the same type of relationship.
Our SugarDaddyMeet App Rating
Our SugarDaddyMeet review included researching the dating app's history, undergoing the profile creation process, and testing various features to get a feel for the user experience. We rate the platform in five unique categories and average the scores to calculate an overall rating. Each section is judged on a five-point scale.
Where SugarDaddyMeet shines is in the broad range of features the app offers. Subscribers can access 40 new features, including unlimited messaging with every other member. Even free users can read and reply to your communications! Premium membership unlocks far more tools and benefits than most of SDM's chief competitors in the sugar dating app space.
| Category | Score |
| --- | --- |
| Features | 4.7 |
| Ease of Use | 4.8 |
| Match Quality | 2.5 |
| Cost | 3.5 |
| Active User Base | 4.5 |
Premium profiles can also execute more specific search queries by accessing advanced filters. The most crucial feature is the ability to become a Certified Sugar Daddy and browse verified Sugar Babies exclusively. SugarDaddyMeet validates your income range and highlights your profile with a badge confirming your financial success.
This is definitely the lowest score for SugarDaddyMeet regarding our rating process. There's not much of a matchmaking algorithm to speak of on this dating app which can result in matches that could be less than ideal.
It also doesn't help the app's dating pool that there are no free subscriptions for sugar babies and no Sugar Mommy dating options whatsoever. This can cut down on the total traffic potential on the app, resulting in a smaller range of users and, thus, a smaller base of singles to choose from.
Compared to similar dating apps, the cost for a premium membership at SugarDaddyMeet is average. You're not getting price gouged by any means, but it's not a cheap option either. But when you sit back and consider that you have access to 40 different features at SugarDaddyMeet, that price tag comes across as super reasonable for what it is you're getting!
SugarDaddyMeet.com comes with three great membership options that allow the user the appropriate time to enjoy the services and features the dating app offers. The highest price point per month is for the single-month subscription! Paying members can get a better cost by the month when they choose to go with a lengthier membership plan. 
Even though there are some limitations that we mentioned earlier (no free membership for sugar babies and no options for sugar mommies), there is still a robust and active user base present on the SugarDaddyMeet app! There are 2 million members worldwide and around 215,000 visits to the app monthly.
The user base is also present in 20 of the wealthiest countries worldwide, so you'll definitely find many legit sugar daddies if you happen to be a sugar baby. The most active women on the app are between the ages of 18 and 25, and the men are usually anywhere from 35 to 55 years of age.
Overview of SugarDaddyMeet
Fact
Details
Site Name
SugarDaddyMeet.com
Key Info
• Launched in 2007
• Over 2 million registered members worldwide
• Available in the 20 richest countries
• Women ages 18-25 make up the largest demographic on the app.

Cost of Membership
SugarDaddyMeet prices start at $24
Free Trial
Yes
Sign Up Time
Profile creation takes less than 5 minutes.
Who Is Sugardaddymeet.com For?
SugarDaddyMeet is a dating app designed for people looking to be part of a sugar arrangement. This includes sugar daddies and sugar babies. In fact, when you go to sign up for an account at SugarDaddyMeet.com, you will be presented with two options: you're either a sugar daddy looking for sugar babies or a sugar baby who's looking for a sugar daddy!
SugarDaddyMeet Premium Membership Costs
SugarDaddyMeet offers premium membership plans in 1, 3, and 6-month terms. The longer the subscription duration, the cheaper the average cost per month. In fact, the monthly rate of the most extended membership is less than half the rate for purchasing a single month. Of course, the difference maker for most users is the upfront fee.
Regardless, SugarDaddyMeet.com's membership cost is highly competitive. The prices listed in the table above are below what one might expect from a dating platform with such a large user base and many exciting features. Similarly-designed apps tend to charge roughly $20 more per month.
Plus, if you're hoping to become someone's Sugar Daddy, $50 per month (the most expensive monthly rate) is nothing! As you'll see on the dating app, most young ladies looking for a benefactor want a weekly or monthly allowance and claim to need thousands of dollars per month to maintain their desired lifestyle.
Now that we've covered what a premium membership to SugarDaddyMeet costs, let's look at what you're getting in exchange for those hard-earned bucks. Over 40 new features are unlocked when you become a paid subscriber. Here are some of the most significant benefits premium members receive:
SugarDaddyMeet offers a surprising number of features for free users – more than enough to keep a person entertained. However, if you're serious about meeting someone and developing a relationship in real life, you'll need the communication tools unlocked through a premium subscription.
If you've already purchased a membership but still want to give yourself more of an edge in the dating market, SugarDaddyMeet also sells "boosts." These temporary subscription upgrades increase your profile visibility by making you one of the top profiles for 30 minutes. You'll be seen by ten times as many members, significantly improving your odds of making a love connection.
Boosts can only be purchased through the SugarDaddyMeet mobile app or on the dating service's website – but you must access the site on a mobile device.
SugarDaddyMeet.com Free Trial
SugarDaddyMeet gives away free memberships that allow access to the site with limited features; the company does not do free trial promotions – there's a difference.
Here are there features available to free users:
✔️ Create your profile
✔️ Upload Photos
✔️ Search Membership Pool
✔️ See Members' Photos
✔️ Meet My Match
✔️ See who's viewed your profile
✔️ Favorite profiles you like
Based on what we've learned in this SugarDaddyMeet review, our strong recommendation is to become a member of the app. While you can use the app to a limited extent with the free trial, you're going to miss out on many of the best features that make SugarDaddyMeet so great in the first place!
SugarDaddyMeet Premium Features
For your convenience, we have included the table below to show the difference between the features you'll be getting as a free trial member, as a paying member, and as someone who decides to upgrade their subscription! This helps to lay everything out better and truly see how many more features and benefits you'll have access to by going with a paid membership!
| Feature/Benefit | Free Membership | Premium Membership | Subscription Upgrade |
| --- | --- | --- | --- |
| ⠀Create a Profile | ⠀Yes | ⠀Yes | ⠀N/A |
| ⠀Basic Members' Search | ⠀Yes | ⠀Yes | ⠀N/A |
| ⠀View User's Pictures | ⠀Yes | ⠀Yes | ⠀N/A |
| ⠀Send Winks and Likes | ⠀Yes | ⠀Yes | ⠀N/A |
| ⠀SPARK Matches | ⠀Yes | ⠀Yes | ⠀N/A |
| ⠀Chatroom | ⠀Yes | ⠀Yes | ⠀N/A |
| ⠀Watch Members' Videos | ⠀Yes | ⠀Yes | ⠀N/A |
| ⠀Comment on Members' Posts | ⠀Yes | ⠀Yes | ⠀N/A |
| ⠀Read Members' Blogs | ⠀Yes | ⠀Yes | ⠀N/A |
| ⠀Post Blogs | ⠀Yes | ⠀Yes | ⠀N/A |
| ⠀Send and Receive Messages | ⠀No | ⠀Yes | ⠀N/A |
| ⠀Saved and Specialized Searches | ⠀No | ⠀Yes | ⠀N/A |
| ⠀Browse by Distance | ⠀No | ⠀Yes | ⠀N/A |
| ⠀Customize Profile Privacy | ⠀No | ⠀Yes | ⠀N/A |
| ⠀Who Viewed Me | ⠀No | ⠀Yes | ⠀N/A |
| ⠀Who Liked Me | ⠀No | ⠀Yes | ⠀N/A |
| ⠀Unlimited Rewinds | ⠀No | ⠀Yes | ⠀N/A |
| ⠀Boosts | ⠀No | ⠀No | ⠀Yes |
Customer Service Information
User Base
Average Age of Members
Number of Active Members
Visits Per Month
Gender Ratio
Straight Singles
Women: 18 – 25
Men: 35 – 55
2 million
214.3K visits per month
59% Men | 41% Women
Signing Up with SugarDaddyMeet.com
Are you ready to begin a free trial or a paid membership at the SugarDaddyMeet dating app? The great news for you is that sign-up is a breeze, and it shouldn't take you much more than 5 to 10 minutes to get everything underway and access your personal profile.
We'll take the time to walk you through all the steps you'll see as you sign up for an account at SugarDaddyMeet.com. It's one of the easier sign-ups we have experienced reviewing dating apps for 2023! 
What People Are Saying About the Elite Singles
We decided to include direct feedback from those who have used SugarDaddyMeet for themselves and had first-hand experience!
We found user feedback from both sugar daddies and sugar babies alike. And we have included a variety of positive and negative feedback. Everyone will have a different experience with the app, and people are much more likely to post about negative experiences.
SugarDaddyMeet Customer Reviews
SugarDaddyMeet Overall Scores: 1.5/5 on  SiteJabber and 2.6 on Trustpilot.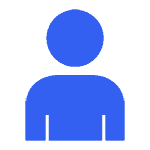 Matthew P. - SiteJabber Review
September 7, 2021
"Best sugar daddy dating service: does what it says! I met my dream man thanks to SugarDaddyMeet and a bit of luck. I used it in early 2020 and it was great then, but I can't speak for how it has evolved to this day (2021). However, from my experience, it really is the best dating platform by far for those who are looking for a real, serious beneficial relationship. The way the profiles are set up and the way it connects people is very unique and seamless. Thank you - it really worked!"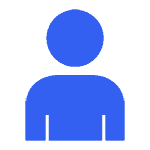 Aya Chiller - Trustpilot Review
June 18, 2022
"Awful website. The management does not care about the wellbeing of neither, only if you have a premium membership. When you report spam sugar daddy profiles which only asks for photos and videos and vulgar chats, instead of taking down those profiles, the website will take down yours."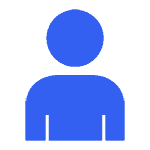 Karen B. - SiteJabber Review
March 24, 2022
"Paid $50 no profiles in the state at all, and profiles very few on the site take like an hour to load asked for a refund got no reply. Don't waste your money ladies."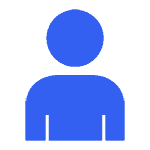 Deedee - Trustpilot Review
December 25, 2021
"All was going well and I found some friendly guys until my account was suspended out of the blue and i've contacted support over the course of a week for assistance to receive no replies. All was going well and I was talking to someone nice who I would have been ready to meet when our work schedules eased up but now i've lost all contact! Thank you for ruining a potential relarionship sdm with your lack of supprt for customers!"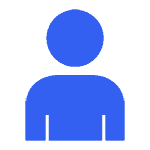 April A. - SiteJabber Review
October 1, 2022
"Old sleezy men looking for sex only. Some don't even want to pay for that! They just want to meet for dinner and have sex! Scammers site eat your heart out. And none of them are wealthy! They just want their way with hot young woman and don't want to pay! Real sugar daddy's are all overseas not in Australia! My friend was gifted a $120k aud car by her overseas sugar daddy! Men need to be screened on this site. Big waste of time."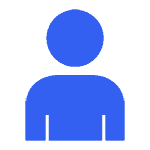 Electric Symphony - Trustpilot Review
August 3, 2022
"What an unexpected surprise. Met in person 3 hot sexy girls already and I am only on it 2 months. This is the way to go for single guys! There are some dodgy profiles but you learn which ones are fake pretty quick."
Alternatives to SugarDaddyMeet
Dating App
Fast Facts
More Info
Sugardaddie.com

Active Members: 5+ million
Gender Ratio: 59% men to 41% women
Average Age: 25-34 years
Free For: Women (sugar babies)

Sugardaddie.com Review
Sugarbook

Active Members: 12 million
Gender Ratio: 59% men to 41% women
Average Age: 25-34 years
Free For: Women (sugar babies)

Sugarbook Review
Seeking.com

Active Members: 20+ million
Gender Ratio: 61% men to 39% women
Average Age: 25-34 years
Free For: Women (sugar babies)

Seeking.com Review
SugarDaddy.com

Active Members: 5 million
Gender Ratio: 56% men to 44% women
Average Age: 25-34 years
Free For: Women (sugar babies)

Visit SugarDaddy.com
Below we have also put together a list of the most common questions receive about the SugarDaddyMeet App and have answered them as best as possible.