Hinge vs Bumble is the most talked-about matchup in terms of debates about popular dating apps among daters–especially the younger crowd. Both services boast a novel approach to online dating that they claim generates meaningful dates and relationships.
Due to their shared target audience and similar advertising strategies, plenty of individuals who are novice online daters or just searching for a change of pace find themselves torn between these two services. Here, you'll find the key features, benefits, both the similarities and the differences, and everything you need to know about both Hinge and Bumble so you can make a well-informed choice about which one to use–you'll have a much better grasp of which is the very best dating app for you!

Chances are you are probably familiar with the basics of Hinge and Bumble, so our purpose isn't to persuade you that one is better than the other; instead, we'll show you how they're similar and different and emphasize the positive aspects as well as drawbacks of for those looking for serious and casual dating.
---
---
General Info Breakdown
Let's take a look at how Hinge and Bumble differ in their approach to online dating and see if either can help you find a meaningful relationship. Although they both strive to do the same thing—matchmaking—there are several ways in which these dating apps differ from one another. The basic components behind each dating app will be reviewed first as we compare Hinge and Bumble.
Key Information
Hinge
Bumble

Year Founded

2012

2014

Best For

Serious relationships where singles find love or romance

Serious OR casual dating and relationships

Site URL

Hinge.com

Bumble.com

Active Members

900,000 (Active weekly)

11 million
(Active weekly)

Gender Ratio

55% men to 45% women

57% men to 43% women

Average Age

25-45 years

30-40 years

Free Trial

Yes

Yes

Read Review
Our team has independently researched all products and services that we have listed on this page. If you sign up or purchase through our links, we may receive a commission. See how it works.
You can see from the data that the gender split and average age of users across dating apps are very similar; the primary distinctions between them lie in the number of active users. Bumble has a whopping 11 million active users per week, while Hinge comes in at under a million.
Main Differences
The fundamental distinctions between Hinge and Bumble begin with their different methods of promoting romantic connections. Both Hinge and Bumble allow you to create a profile and communicate with possible matches using the popular swipe action, and both have free and paid versions. The apps are comparable, but Bumble is distinct in allowing only women to initiate contact with males following a successful match.
Hinge users may "like" or "pass" on potential matches. Although the software claims otherwise, we see little distinction between this and swiping. The main difference is that you can like certain aspects of a person's profile rather than simply the whole thing–the notion is that by building on your initial point of interest, you could start a more meaningful conversation. Neither Hinge nor Bumble's methods of finding compatible partners are better than the other; they're simply different.
The following are the main differences between Hinge and Bumble:
Bumble has a much larger dating pool, boasting 11 million active weekly users compared to Hinge's 900,000
Hinge users can comment on photos, prompts, or other aspects of another user's dating profile as opposed to a standard "like."
On Bumble, women have to initiate first contact with men even after a mutual match; on Hinge, if there is a mutual match, either party can send the first message.
Comparison of the Top Features that We Like for Each
Neither Hinge nor Bumble is short on cool and useful extras, but we've narrowed it down to the ones we (and our users) believe will have the most impact on your online dating success.
Hinge's Best Features
Discover – Hinge's primary feature, "Discover" (swipe-style dating), is one of its most distinctive aspects. Through the Discover function, users may "like" or "pass" on profiles shown in a catalog style, and numerous profiles can be quickly cycled through.
Live Video Chat – Hinge users are able to know other compatible singles on the dating platform through live video dates using the app's built-in video chat feature.
Bumble's Best Features
Superswipe – If you really like someone, you can spend Bumble cash on a "SuperSwipe," which works just like a standard swipe right but lets the other person know you spent money on it.
Backtrack-Free – If you pay for the premium version, you can undo unwanted or accidental swipes.
Women Incognito Mode – The 'Incognito Mode' feature of Bumble allows women to surf the app anonymously, making themselves visible only to those they have liked.
The BeeHive – Bumble's blog, The BeeHive, is a wealth of knowledge on the topic of dating. The BeeHive provides members with several useful tools, such as advice on how to make your profile more appealing, news about Bumble, and notices of future events.
Private Detector – Bumble's privacy features can identify whether you've received any unsolicited sexual or otherwise questionable photographs. You'll be able to decide whether or not to use the feature once you are alerted of a suspicious image–if you don't want to see a picture that might contain nudity, Private Detector will let you know and give you the option to decline to view it.
Snapchat Lenses for Video Calls with Bumble – Bumble has partnered with the popular social networking app Snapchat to bring captivating virtual reality backdrops to Bumble video conversations. Users will be able to see each other as they truly are during video conversations since they won't be given the ability to utilize beauty filters to alter their physical appearances.
Hinge vs Bumble Cost Comparison
The business models that Bumble and Hinge employ—freemium plus subscription plus a la carte—are pretty similar. Each app does have some free features, but you won't be able to see as many potential partners every day. Upgraded add-ons and monthly memberships are available in both applications to unlock additional matches, features, and competitive advantages.
A Bumble subscription costs $29.99, while a Hinge subscription costs around $16.66, making Hinge the cheaper dating app option!
Hinge
| Membership Plan | Cost Per Month | Total Cost |
| --- | --- | --- |
| 1-Month Premium Membership | $34.99 | $34.99 |
| 3-Month Premium Membership | $21.66 | $64.98 |
| 6-Month Premium Membership | $16.66 | $99.96 |
Bumble
| Membership Plan | Cost Per Month | Total Cost |
| --- | --- | --- |
| 1-Month Premium Membership | $29.66 | $29.66 |
| 3-Month Premium Membership | $19.99 | $59.99 |
| 12-Month Premium Membership | $16.99 | $99.99 |
| 1 Day Premium Membership | $3.49 per day | $3.49 |
| 1 Week Premium Membership | $13.99 per week | $13.99 |
| Lifetime Premium Membership | $149.99 (one payment) | $149.99 |
Which App Is Better for Serious Relationships?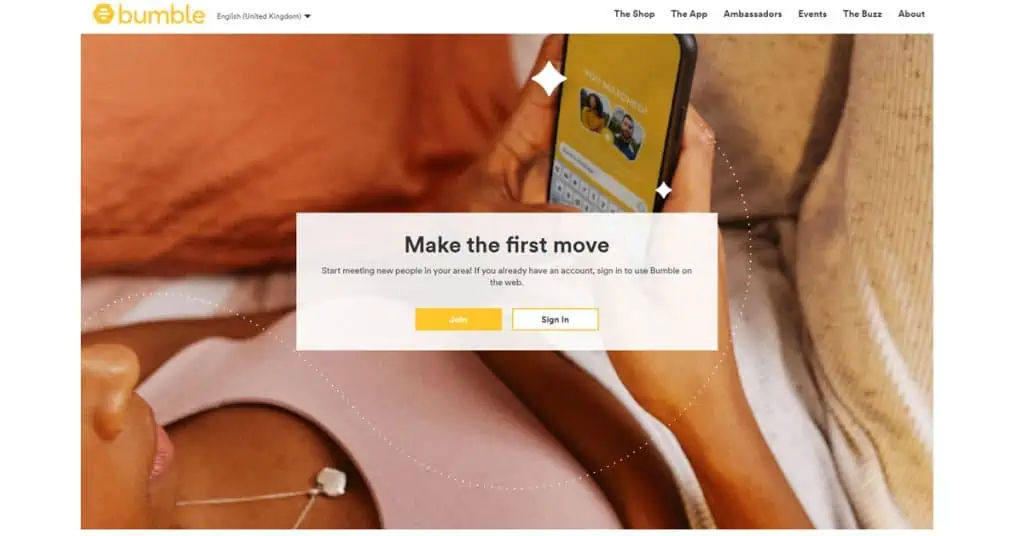 Bumble
Hinge and Bumble both aspire to be welcoming dating apps that aid users in discovering a compatible long-term partner or something more casual. Although not quite as informal as a dating app like Tinder, we'd argue that both Hinge and Bumble lean more toward casual dating than mere hookups when compared to other swipe dating apps–but we think Bumble edges out Hinge in terms of serious dating.
Why? It all comes down to features and app reputation. While Hinge is certainly no stranger to fostering serious relationships, it doesn't have the successful track record that Bumble can brag about in terms of pairing up committed partnerships.
Which App is Better for Casual Dating?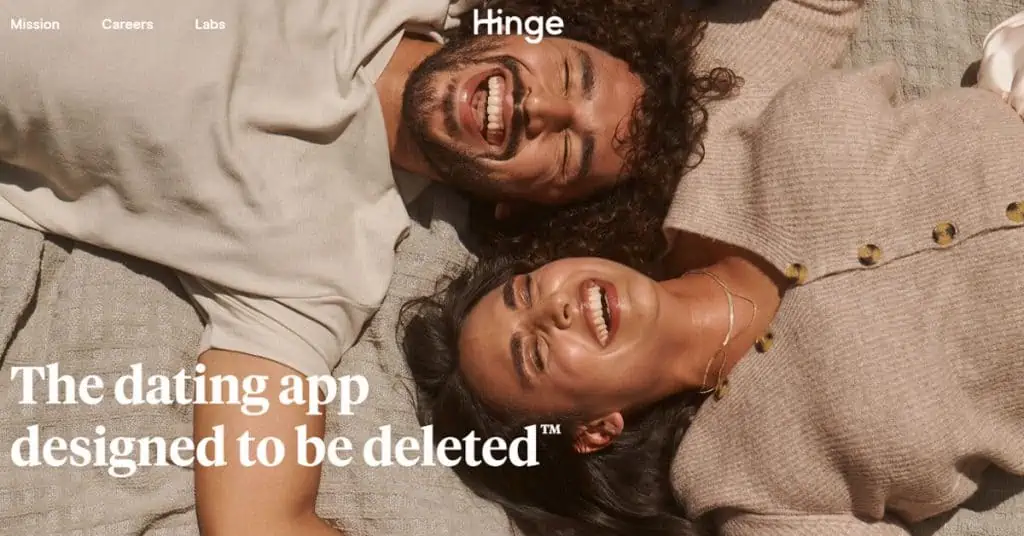 Hinge
Hinge aspires to be more serious about establishing long-term pairings like Bumble, but its target audience is younger singles like Tinder–that's why it's known to be better for casual dating.
Which Dating App Is Our Favorite?
In the Hinge vs Bumble battle, we have to say that Bumble is our favorite dating app among these two great platforms. We are not knocking Hinge–we like certain aspects, such as the ability to comment on certain sections of a user's profile–but Bumble has our hearts when it comes to all of its features.
Both applications provide a chance to establish real connections, but they approach the job differently. Bumble is the winner in terms of features and focus on women–only they can initiate contact, as founder Whitney Wolfe Herd sought to give back control to the female gender.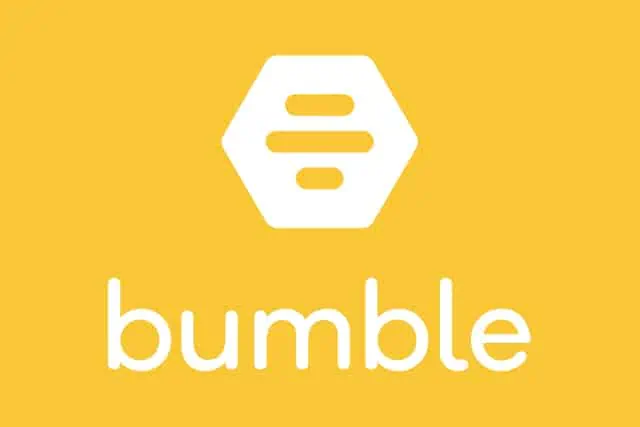 Bumble: Our Favorite Dating App
Bumble really shines since it can be used not only for romantic connections but also for making new friends or finding business partners–users can pick from Bumble Dating, Bumble BFF, or Bumble Bizz when they create an account, and whatever you do on any of the three will stay separate from the others–even if they can all be accessed with the same profile. It's three apps in one!
So while we have a personal favorite, dear readers, when deciding between Hinge and Bumble, it all comes down to your personal preferences! We offer plenty of other dating app comparisons if you want to see how these two matchup against others.