To get the most out of your vacation and find spring break love, you should push yourself outside of your comfort zone and be receptive to experiences that differ from what you're accustomed to while back at home. And now that spring break has arrived, many students will be flying to exotic locales in search of some much-needed R&R away from campus.
Finding love and romance during spring break is easier than ever with the help of location-based dating apps, whether you're sticking in the states or jetting off to some far-flung beach paradise. You may come back with a fierce tan as well as a new romantic flame!
Establishing connections with locals is a great way to learn about a community and its residents. In a foreign country, if you have a thirst for adventure, an appetite for new ideas, a desire to try something (or someone) new, and a sense of humor, you will have no shortage of chances to meet intriguing people, have thrilling adventures, and even find true love.
You should pick the dating app that suits you best and have it downloaded before you even board the flight if you want to hit the ground running. So, how can you find love while having a good time with your friends, and what are the best dating apps to use? Below, we'll walk you through the process of choosing the top dating apps for finding vacation romance!
Tinder
Tinder is one of the most popular dating apps, with users in over 190 countries. The "Passport" feature of Tinder, available as a paid subscription to "Tinder Plus," enables users to temporarily change their location in order to browse and swipe in any area. This feature allows you to begin swiping and chatting with potential matches even before packing your bags and preparing to set off on your trip. The $9.99 monthly fee for those under 30 and the $19.99 monthly fee for those over 30 are definitely worth it for access to this helpful tool.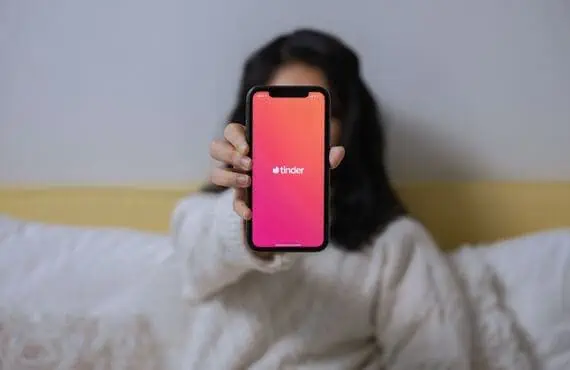 Bumble
Due to the overwhelming number of creepy advances, many women just give up on dating. Women have the upper hand on Bumble since they get to make the first move—then they have 24 hours to establish contact with prospective partners before they are deleted. This is one of the things that sets Bumble apart from other dating apps, and we are big fans of this feature. FYI a  woman or non-binary person can initiate contact with another when a match is made. The BumbleBFF app is great if you're looking to make new friends while on spring break rather than a romantic connection.
Even though Bumble wasn't designed for this, it's the perfect hookup app for college kids on spring break and those looking to make meaningful relationships that will endure far beyond the middle of March.
HER
The HER dating app is made for women in the LGBTQ+ community, whether they don't conform to traditional gender stereotypes or identify as trans males. Even if you aren't looking for a romantic partner, the "friend" feature is a great way to expand your social circle and learn about LGBTQ+ events in the area you are spring-breaking.
Hinge
Hinge is another global dating app that works in any country. The Hinge "I'm searching for…" prompt is a great place to let possible matches understand that you're only here for spring break and, therefore, you most likely won't be seeing each other again any time soon unless sparks ignite and you are both considering a long-distance relationship.
OkCupid
Although some believe all you need is a picture and a brief description to find love online, others disagree. OkCupid features a specialized search function (you can alter your location to the region you will be visiting) and more in-depth profiles and questions that go into an algorithm that generates a percentage-based compatibility score between matches.
Feeld
It's no secret that Feeld is a favorite among singles, but it's also an excellent choice for couples willing to broaden their dating horizons in search of a spring break co-star. Anything from swinging and multiple partners to kinks and one-night stands is welcome in this sex-positive environment. Another option is to explore any of Feeld's "Cores," which are areas with a large number of users, such as Sao Paulo, New York, Melbourne, Paris, or Singapore.
To get the most out of any dating app adventure when away on spring break, there are a couple of suggestions you should consider beyond just downloading the appropriate apps before you go.
Build a Great Dating App Profile
The more specific you are in your profile about your origin, travel dates, and desired activities, meals, and other experiences, the better. People feel entitled regardless of where they are, so if you aren't interested in a tryst, don't be afraid to say so.
Make sure the content is concise, engaging, and simple to read. Photos of you standing near the Louvre, rather than a grainy group photo from the bar, will attract more messages from possible matches since they better reflect your personality and your interests.
Make Your Intentions Clear
Planning ahead with specific objectives can help you benefit most from your spring break adventure. You need to go into this with certain goals in mind if you want to optimize your experience.
What are you interested in? Do you want a tour guide, a translator, a date for the evening, or a foreign love story? Be clear about what you need because many natives are willing to go above and beyond when showing visitors around their city!
Because you're a mysterious foreigner with an unusual accent, others will likely be curious about you. Many won't mind the thought of a casual hookup, and some of them could even be searching for love.
Swipe Wisely
When using a dating app in a large urban area, it's best to stick within a radius of no more than five miles, and by narrowing the age range, you can find just the people who meet your specific criteria and move them closer to the top of the search results page. If a possible match swiped right on you, knowing you'd only be accessible for a short period of time, don't be surprised if they are interested in getting right down to business.
If that's the case, don't let the conversation linger too long; instead, focus on making plans to meet in person soon.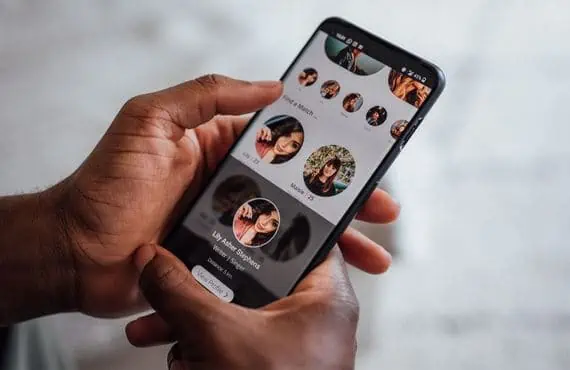 Switch to Texting
WhatsApp is the most widely used messaging software, and for a good reason: it is available for free on all major platforms and over Wi-Fi, so there is no reason not to use it. Have open and honest communication with a possible partner, and use clear and direct language.
Be confident in asking for someone's last name, additional images, or access to personal social media accounts; anybody who refuses might be up to no good and should be avoided at all costs, whether you're on vacation or at home. If you're nervous about meeting someone in person, you can always strike up a phone or video call beforehand.
Observe Local Customs
Dating is done in many different ways around the world. If you pursue a romantic partner, it is important to show that you are culturally aware of local customs regarding public displays of affection. For the LGBTQIA+ community, this is especially true since homosexuality is banned in roughly 70 nations. When traveling to a foreign country, it's a good idea to familiarize oneself with its legal system. To see a global map detailing the legal status of sexual orientation, please click here.
Tinder users are alerted that they're traveling to a country in which LGBTQIA+ is an unlawful practice via a travel warning, and they have to check in to be seen by other users. Users of the app Grindr get alerts, and the app is completely prohibited in the United Arab Emirates, Lebanon, Saudi Arabia, Turkey, and Indonesia.
Final Thoughts on Finding Spring Break Love
Cast a broad net rather than putting all your attention on a single person or event to avoid limiting your spring break experience. It's OK to suggest a few activities from your own personal list of possible adventures, but keep in mind that you should be flexible and receptive to your date's suggestions as well.
Focus on creating genuine connections, having lighthearted fun, and enjoying the trip to bring happy recollections of companions, spicy stories to share with your BFFs or bros, and maybe even a true long-distance love to tempt you to return to where you just vacationed!