Let's be honest here, Elon Musk is, well, different. Most billionaires have eccentricities that we "common folk" don't have. So, it's no surprise that he has strict rules that his girlfriends and wives must follow.
Among the world's billionaires, Elon Musk is probably one of the most well-known and eccentric. His tried and true, faithful supporters worship his every move and defend and follow him wherever he goes. This also goes for whoever he's with at the time.
However, one thing that his fans might not know about him is that he has strict rules regarding the women he dates. If they want to remain in a relationship with him, they must follow all his rules.
Elon Musk: Who Is He?
Elon Musk is one of the wealthiest men in the world, if not THE richest. His net worth is slightly over $310 billion, and at 51 years old, he has been on the dating scene for quite some time–marrying three times, most recently to Canadian singer Grimes (nee Claire Boucher), whom he also divorced.
His first marriage was to Justine Wilson, an author, in 2000, which ended in a bitter divorce in 2008. In a 2010 Marie Claire article, Wilson claimed that his judgment overruled hers, and he was regularly remarking on all the ways he found her lacking.
Musk's second marriage was in 2010 to English actor Talulah Riley, after he proposed just ten days after they first began dating. They divorced in 2012 but remarried in early 2013. In 2016, they divorced a second time on an amicable basis.
His most notable relationship was with Grimes. They started dating in 2018 before breaking up in 2021. In a March Vanity Fair interview, Grimes stated Musk was her "boyfriend" before later tweeting they had "broken up again since the writing of this article-haha."
Childhood
Musk was born in Pretoria, South Africa, in 1971. He was the eldest of three children, followed by his brother Kimbal and sister Tosca.
His father, Errol, is an engineer. Maye Musk, his mother, is a Canadian model who's appeared on the cover of Time magazine and, at 69 years old, became a Cover Girl spokesperson.
According to Rolling Stone magazine, Musk has struggled with loneliness since he was young. "When I was a child, there's one thing I said," he told the magazine. "I never want to be alone."
After his parents' nasty divorce, along with his younger brother, he decided to live with his dad. It wasn't until after moving in that his notoriously troubled relationship with his dad started to emerge. It was then that Musk realized residing with his father wasn't a good idea.
At 12 years old, Musk sold a simple video game called "Blastar" to a computer magazine for approximately $500. He described it as a "trivial game…but better than Flappy Bird."
During his difficult school days, he was once beaten by bullies and hospitalized for several days. The bullies threw him down a staircase and beat him until he blacked out.
During his adolescent years, he never fit in with boys his age. Most people he encountered on any level felt he wanted nothing to do with them. However, it was more a case of him being reclusive and often opting to remain by himself and do things that never involved his peers.
Some facts about Elon Musk in his early years:
He lived on $1 a day while living in Canada.
He sold candy to wealthy people going door-to-door.
He made his own rockets and explosives.
His parents thought he was deaf.
He loved reading.
He mastered Dungeons & Dragons
At 16, he attempted to open his own video arcade.
He moved to North America as a teen.
10 Rules That Elon Musk Allegedly Makes His Wives and Girlfriends Follow
1. His Exes Need to Be Cordial with Each Other.
As a guy with many exes, he must make sure that they will all get along and don't start drama in his life. This makes sense since we've all seen the drama among Hollywood wives and girlfriends.
After the divorce from his first wife, Justine Wilson, Elon quickly married Taluluah Riley just a couple of years later.
In a penned 2010 essay for Marie Claire, Wilson wrote that she forwarded an email to Riley as a kind of peace offering, stating, "I would rather live out the French-movie version of things, in which the two women become friends and various philosophies are pondered."
Why Elon and Grimes Broke up after the Birth of Their Baby
In 2021, Elon and Grimes had been together for over three years before deciding to throw in the towel.
Well, not actually. Tesla and SpaceX CEO Elon Musk repealed that they were "semi-separated" but are on great terms and still love each other. He claimed they broke up because he's always traveling for work. His job keeps him in Texas or traveling overseas, and Grimes' work is primarily located in Los Angeles.
He told Page Six that he and Grimes had broken up after three years but continued to co-parent their son.
Grimes has also been very busy. She recently began shooting episodes for a new Fox show called Alter Ego, where she serves as one of the competition judges. Although the status is up in the air now, he reported that Grimes currently lives with him, and their baby sleeps in the adjacent room. So, they continue to have a great relationship with each other.
Fortunately, breakups don't always equal an emotional breakdown between one or both parties. Their relationship has proven that. They can even remain amicable while co-parenting. Grimes had even posted a TikTok of her attempting to get her son to say "mama." In the background of the social media post, you can hear Elon's voice in the background suggesting the two still spend much time together with their son.
According to various reports, they may be divorced, but they still love each other. "They see each other frequently and are on great terms."
Grimes' Backlash
Even though both claim that distance played a part in their breakup, it's also possible that public opinion created challenging circumstances between them.
Grimes' fans have highly criticized her for holding a socialist political stance in the past but then began dating Musk, a billionaire. Because of her relationship with the Tesla CEO, she received backlash from the public, calling her out for her "hypocritical" stance.
The singer has since defended herself and Musk from the harsh criticisms by trying to call attention to his space ventures and his work against oil companies. She calls the complaints "fake news," and wishes the public would stop harassing her about her past and present relationship with Musk.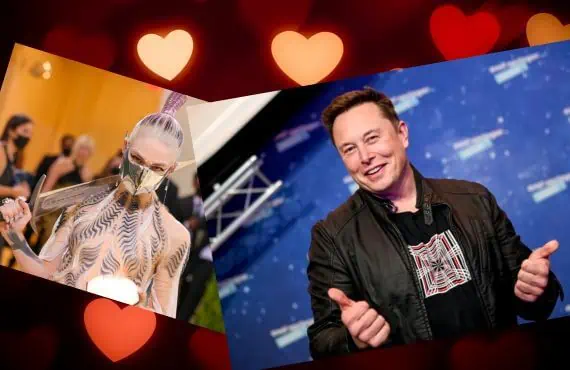 2. You Need to Work around His Schedule.
As the world's wealthiest man, space pioneer, and CEO of Tesla, it's not surprising that he is swamped with work.
For those who don't remember, he briefly dated Amber Heard, but they broke up because she couldn't keep up with his hectic schedule. They had a good time for a while, but they were both consumed with their careers and finding time to see each other was becoming quite difficult.
During their relationship, Musk worked night and day, and it's the lifestyle he loved.
Unfortunately for Heard, he was in no position to be in a relationship at that point, so he ended it.
Reportedly, that's part of why he and Grimes divorced since her work requires her to spend time in LA while Elon is working in Texas glued to SpaceX and Tesla.
3. No Talking about Specific Things.
In 2002, Nevada Alexander Musk was born to parents Wilson and Elon but tragically passed away two weeks later from Sudden Infant Death Syndrome (SIDS).
After the baby's death, Elon made it crystal clear to his wife that he never wanted to discuss it and regularly shut down all of Wilson's attempts to discuss it with him.
He did not want to talk about the baby, she had told one news outlet. She didn't understand it, just as he didn't understand why she grieved openly. He regarded her actions as "emotionally manipulative."
4. Never Cancel Plans with Him.
Wilson also mentioned that Musk is a guy who does not take no for an answer. When they both attended Queen's University in Ontario, Canada, she recalled how they first met–when he asked her out for some ice cream after claiming to have bumped into her at a party she had never attended.
At the time, she said yes, but then blew him off with a message left on her dorm-room door. Several hours later, she was reading her Spanish textbook in a hot room at the student center when she heard someone clear their throat behind her. Musk was awkwardly smiling with two dripping ice cream cones in his hands.
5. Ignore Speculation from the Media.
This should be obvious, especially since news outlets and social media are constantly targeting Musk. And sometimes, he even does it to himself.
Likely, when he does it to himself, and everyone observes his moves, that means everybody's also watching who he's dating.
His dates can casually respond to a tweet, and it's on Fox News. In many of his relationships, his partners find these moments "disturbing." According to one source, "his dates are constantly unprepared."
6. You Get To Spend All the Money You Want with a Credit Card He Gives You.
Being romantically involved with the richest guy on the planet comes with its perks. Musk gives his girlfriends their own credit cards, in which they can purchase whatever they want.
Wilson recently revealed in her Marie Claire essay that he once gave her a credit card to purchase as many books as she wished while they were still dating.
However, Grimes declined to take the money from him, saying that she'd feel guilty if he were to "divert funds from Tesla to my stupid art project." According to Grimes, she feels like she can't say what she says and believe what she believes, and then ultimately take funds from her boyfriend.
7. He's Not Interested in Casual Dating.
On many occasions, Musk has informed the news that he's not a casual dater and only dates with the mindset of finding a long-term relationship or a soulmate. Typically, he steers clear of one-night stands. He wants a serious soulmate or companion, that sort of thing.
8. His Professional Life Always Comes First.
His professional life doesn't just come first to himself–it's also first to the people around him. He's obviously a busy guy, and to become as successful as he is, he spends most of his time focusing on work. Some of his girlfriends have been able to deal with this, and others have not.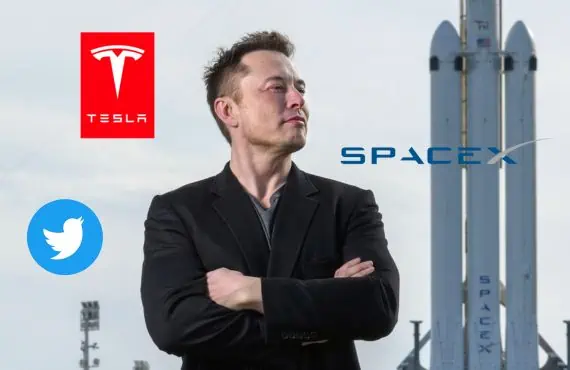 9. He Prefers Not to Sleep Alone.
In a 2017 Rolling Stone interview, Musk revealed he didn't enjoy sleeping alone. He stated that going to sleep alone "kills" him. He understands what that feels like: Being in a huge empty house with loud footsteps echoing through the halls, and no one there- and no one "lying on the pillow next to you."
10. Be Excellent with Kids.
Not only does Musk have children, he has nine of them. He shares five kids with Wilson–all sons, two children with Grimes (a boy and a girl), and twins with Shivon Zilis.
Final Thoughts
The public is as interested in Musk's business ventures as they are in his personal life. But don't expect to find him on online dating apps like Tinder, Millionaire Match, or Hinge. His relationship prospects are more high profile.
Since he seems to enjoy the spotlight, it's good that people are not only talking about his next dating prospects, but they're still interested in things like his decision to reopen Twitter for the political ad business. Whatever he's doing, professionally and personally, he must be doing it right because he always has people talking.