MillionaireMatch App Review 2023
You're single, you're incredibly career-driven, and you have experienced a lot of success in life, personally and professionally. And you're good-looking to boot! You want to meet singles online who share your drive and passion. You want to develop committed relationships or experience serious romance with those who see the world exactly as you do: as a ladder that must be climbed all the way to the top! 
Why not check out MillionaireMatch? This dating app caters to singles who are financially successful or physically attractive and allows them to meet others with similar priorities and values. This is not a sugar dating or sugar arrangement site but a site composed of singles worth millions of dollars or look like a million dollars when it comes to their personal appearance!
What are some of the most important things to know before diving into our MillionaireMatch review? Our fast facts below can give you more context on MillionaireMatch as a whole, the clientele they serve, and the size of its reach in the online dating market.
MillionaireMatch Fast Facts
Fact
Details
Site Name
MillionaireMatch.com
Key Info
• Year Founded: 2001
• Best For: Successful, career-driven singles who are looking for serious relationships with other like-minded individuals
• Number of Active Members: 2.6 million
• Daily Logins: 2,700
• Gender Ratio: 55% men to 45% women
• Average Age of Members: 35-45 years
• Matchmaking Process: MillionaireMatch factors personal preferences with a preferred age and distance range to develop daily matches

Cost of Membership
Prices start at $45.00
Free Trial
Yes (limited)
Sign Up Time
5-10 minutes
The chart below is a complete breakdown of how we rated MillionaireMatch category-by-category as an online dating app. We took the average of each category rating and arrived at our overall MillionaireMatch rating: 4.04/5.
| Category | Score |
| --- | --- |
| Features | 4.5 |
| Ease of Use | 4.5 |
| Match Quality | 3.9 |
| Cost | 3.0 |
| Active User Base | 4.3 |
MillionaireMatch Pros and Cons
We promise that our MillionaireMatch review will present this dating site in an honest and transparent light. We're adamant about including a complete list of the pros and cons so you can see MillionaireMatch warts and all so you can make the best-informed decision for yourself!
MillionaireMatch has a "free trial" that allows you to test out the site to see if it fits your needs. It's the perfect way to take the service for a test drive and decide if you like what you see. You can view other singles who use the platform and get a feel for how the site works and how to get around. 
The downside is that the "free trial" will only allow you to experience a limited number of the features that MillionaireMatch offers. In fact, you'll miss out on at least 15 elements that come only with a premium membership plan!
There are quite a few features that you can take advantage of free of charge at MillionaireMatch. Still, you're barred from communicating with other members or users on the site (except for replying to the messages sent by Gold members). This is the one huge drawback of only using MillionaireMatch "for free." 
The entire point of using the dating app is to meet other singles and connect with them. You cannot do so if you're wholly hindered from communicating. This is why it's important to eventually go with a premium membership plan.
There are three premium membership plans that you can choose from at MillionaireMatch. Each of these plans comes with the same features, so more extended packages do not equate to enhanced features or extra perks. You're paying based on the duration of your MillionaireMatch benefits.
Due to the market they cater to, MillionaireMatch is a bit higher in price than most dating sites out on the market. This is because they know their customers can afford it, but once you begin factoring in the 40 or more features that come with a premium membership, the ultimate price tag makes a bit more sense.
All premium membership plans must be purchased upfront in one lump sum. There are no installment plans or ways to break up what you owe into monthly payments or anything like that. 
Notice that the monthly rate decreases when you look at lengthier premium memberships. You'll ultimately pay more money for more extended plans, but MillionaireMatch does give a bit of a deal with a longer-term commitment. 
MillionaireMatch is unique when it comes to its auto-renewal feature. Auto-renewal only comes with the 1-month premium membership, while the 3-month and 6-month plans expire once they run their course. This means that if you have a 1-month premium membership, you'll be charged for another month once its term ends. 
If you want to keep your 1-month membership from automatically renewing, you can contact customer service and cancel it. Or you can go into your account settings and switch the auto-renew feature to "off." Auto-renewal can save you the time it takes to go back in and purchase another plan, but it's totally understandable if this is something you want to be deactivated.
Free Features vs. Paid Features
While there are plenty of features to enjoy as a free trial member at MillionaireMatch, there are also plenty that you miss out on. There are around 40 special features at MillionaireMatch.com, and they all come with any length of premium membership plan. One of the most significant features you'll be barred from as a free member is communicating on the app.
So, are you better off using the dating site for free or committing to a premium membership plan? We've listed out all the features you get with both formats below so you can make the best determination!
Customer service and support at MillionaireMatch are a bit better than most dating apps we have reviewed in the past. So many of these online dating platforms come with just an FAQ section and an impersonal, generic contact form that eliminates any human touch from the customer service equation. 
But this is different at MillionaireMatch. They've gone to great lengths to bring ideal accommodations to their customers. But it definitely makes sense when you consider the clientele they cater to and the price that's to be paid for premium membership at the site.
So, what does MillionaireMatch offer as far as service and support are concerned?
When you click on the drop-down menu next to the icon with your profile picture in the top right-hand corner of the main page, you will click on "help" to get to the customer service page. A "help" link also appears in MillionaireMatch.com's footer. 
The first thing you'll see is the FAQ center, complete with a ton of questions and answers that address some of the most common problems or concerns that may arise at MillionaireMatch. 
Next to the "Help/FAQ" tab, there's a tab called "Contact Us." Here, you'll find multiple ways to contact MillionaireMatch, one of which allows you to enjoy support on a 24/7 basis!
Option
Details
Email Us
This is where you can use the generic contact form to reach out to MillionaireMatch.com. There are several topic options to choose from when drafting your messages:


Send feedback
Submit suggestions
Send success stories
Press or business development inquiries
Get 1-month bonus premium membership
Billing or claim issues
Dating advice and safety tips
Career opportunities

Snail Mail
If you want to kick it old school and are okay with waiting longer than usual, you can send mail to MillionaireMatch's home office. Use the address listed below.

MillionaireMatch.com
10 - 8707 Dufferin St, Suite 160
Vaughan, Ontario L4J 0A6
Canada
Live Chat
This is probably the best way to experience service and support at MillionaireMatch. This is the sole 24/7 service option, and it's available to free trial members and those who pay for a premium membership plan.
Customer Service for Paying Members
Those who purchase a premium membership have access to their own personal customer service concierge who can accommodate their needs around the clock! This is another great reason to commit to a premium membership plan at MillionaireMatch.
Sign Up For a MillionaireMatch Account
As we mentioned earlier, the sign-up process at MillionaireMatch is not time-consuming. The entire thing might have taken us 5 to 10 minutes to complete. We will walk you through the process of creating a free trial account at MillionaireMatch step by step.
What People Are Saying About the MillionaireMatch App
Our MillionaireMatch review has presented you with valuable information about the site, but what are the customers who have used the site firsthand saying? We have taken to SiteJabber and Trustpilot to find out how the consumers feel about this niche dating site.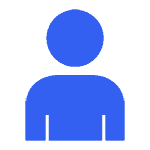 Jonathan Martin - Trustpilot Review
May 23, 2022
"This is a sham, discriminating date site. Customer service considers anybody with less than 200k a sugar daddy or baby, and suspends their account. I've been suspended twice, after they claimed I was reported as a sugar daddy. Even though there's no proof on my profile. And I didn't send any messages yet. All they had was me admitting I'm on social security. So, this is a rich discriminating date site with lying customer service workers."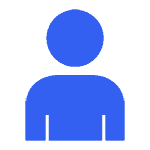 Alex M. - SiteJabber Review
February 25, 2022
"I did a lot of research before joining MM. I had a subscription and was quickly matched to several potential singles. Pretty easy and straightforward. I have been on lots of other sites. Many had nothing in common with me. I actually like the profile questions and format because it focuses on likes/dislikes/interests as well as money, location, and body types. I have found many that are very appealing. They are a lot closer to what I am looking for than any matches I received on other sites."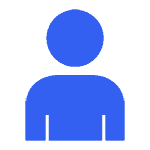 Anderson Ball - Trustpilot Review
February 9, 2022
"Thanks to MillionaireMatch. I finally found my true love 2 months ago. Right now, we are still dating with each other, and planing to get married next year. I'm living in NY, and she is in LA. Even it's a long distance relationship, we still love each other very much. Once any of us has time, we will fly to the other's city. I'm planing to move to LA and take care of her forever."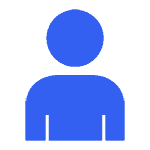 Vonryken D. - SiteJabber Review
July 30, 2022
"The site is clunky, customer service is horrible, difficult to upload a copy of driver's license. If youre not politically correct, they sabotage your profile. The men are low quality, with over inflated opinions of themselves, lazy, expect women to do the chasing, BORING MEN!"
MillionaireMatch Alternatives
If you feel there are better fits for you than MillionaireMatch, we encourage you to check out some of our best alternative dating sites to find prestigious and successful singles! 
Dating App
Fast Facts
More Info
#1: Elite Singles

Best For: Finding Highly Educated Singles
Active Members: 5 million
Gender Ratio: 50% men to 50% women

Elite Singles Review
#2: eHarmony

Best For: Finding Compatible Relationships
Active Members: 16 million
Gender Ratio: 48% men to 52% women

eHarmony Review
#3: The League

Best For: Finding Singles Who Value Excellence
Active Members: 32,000
Gender Ratio: 48% men to 52% women

Visit The League
#4: Zoosk

Best For: Finding the Largest Dating Pool
Active Members: 500,000
Gender Ratio: 53% men to 47% women

Zoosk Review
#5: Match.com

Best For: Quality Matches Based on Mutual Interests
Active Members: 8 million
Gender Ratio: 60% men to 40% women

Match.com Review
Still have questions about the MillionaireMatch dating app? You're not alone! Check out our answers below to the most commonly asked questions we receive about MillionaireMatch.