SingleParentMeet App Review 2023
SingleParentMeet is an awesome online dating app for singles to find true love and serious relationships in the midst of the hardships that come with being a single parent. We highly recommend this app to anyone who is interested in starting a relationship with singles who have children, as well as single parents who are looking for others in a similar position who need some companionship!
With over 70,000 active members, SingleParentMeet is a niche dating app with a decent dating pool that is worth checking out! We are going to discuss the features and benefits you will find when you sign up for a membership at SingleParentMeet. We are also going to give you a rundown of the various membership plans and price points that will work best for you and your needs!
SingleParentMeet App Ratings
How did we feel about the SingleParentMeet app overall? This is a really decent, easy-to-use dating app for finding true love again with other single moms or dads! They do not have the largest pool of users, but they do feature an app that is really easy for users to navigate, and their pricing is super affordable, fitting for nearly any budget.
| Category | Score |
| --- | --- |
| Ease of Use | 4 |
| Daily Matches | 3 |
| Volume of Users | 2.5 |
| Features and Functions | 3 |
| Membership Pricing | 4 |
SingleParentMeet Pros and Cons
SingleParentMeet.com has its fair share of good and bad. In order to bring you the most honest and unbiased review we can of this dating app, we are going to focus on some of their greatest strengths as well as some of their areas of greatest weakness. We can guarantee that you will get a completely accurate picture of this dating app!
SingleParentMeet Fast Facts
Check out some of the most basic facts about SingleParentMeet, the niche dating app that allows you to find singles who have children. Keep in mind that this is a niche dating app that caters to a smaller pool of singles. If you are looking for something a bit bigger with more options, we definitely recommend checking out eHarmony or Match!
SingleParentMeet Key Information
Fact
Details
Site Name
SingleParentMeet.com
Key Info
• Best For: singles who are looking for serious relationships with singles who have children
• Gender Ratio: 43% men and 57% women
• Active Members: 77,000 (niche dating app)
• Visits Per Week: 500,000
• Most Popular Country: United States (72.2% of users)
• Matchmaking System: by location

Cost of Membership
Begins at $6.99 per month
Free Trial
Yes
There is a free trial offer at SingleParentMeet that lets you use the site (albeit in a limited capacity) without having to pay for a membership. This is almost like taking a new car out for a test drive to see how it handles and performs! Check out the free trial at SingleParentMeet to see if this is the right online dating app for you!
While it is great to save some money and experience some of the services and benefits, this free trial is going to have its limitations. Most free trials are limited by design. For instance, you are not going to be able to send or receive messages from other singles at SingleParentMeet if you are not a paying member.
We actually tested this out. We clicked on messaging as a free trial member, and the site directed us to the page to sign up for a paid membership!
So what do you get with a free trial membership anyways? Just enough to give you an idea of what the dating app has for you! This is one of the more limited free trials that you will currently find out there.
Membership Plans and Prices
We found that there are only three membership plans offered at SingleParentMeet. Compared to many other dating apps, this is pretty typical. We found that their prices are on the lower end of the spectrum, making it one of the most affordable dating apps that we have covered!
We found that all memberships are billed in one lump sum. Even though there is a monthly rate for each plan, you are not going to be paying month to month. Everything is billed in one payment (the total cost is listed below).
We found there are some savings to be had when you sign up for a more extended membership. SingleParentMeet draws the user's attention to the fact that the 6-month membership plan allows you to save 70% over the 1-month plan! You will ultimately pay more for a more extended plan, but you will save more on the price per month!
This might come in handy if you need extra time to use the app. Best go with a more extended plan at a cheaper monthly rate than continually renew a one-month membership for more money!
Note: All membership plans are set to auto-renew once they are finished unless the user notifies customer service or cancels the auto-renewal on the Membership settings page.
Paying members also have the ability to purchase tokens. These allow them to get add-on features to their SingleParentMeet profile! These extra features include PromoteMe, NotifyMe, and Virtual Gifts. Below is a full breakdown of the token bundle plans for members.
| Number of Tokens | Cost Per Token | Total Cost |
| --- | --- | --- |
| 290 Tokens | 4 cents | $9.99 |
| 110 Tokens | 4 cents | $3.99 |
| 25 Tokens | 4 cents | 99 cents |
Note: If your token balance falls below 20, you will get an automatic renewal of the last token bundle you purchased at the same price. In order to disable the auto-renewal, you need to cancel on the Token settings page.
There are a handful of methods that customers can use to pay for their membership at SingleParentMeet:
Our official recommendation is to purchase a membership at SingleParentMeet. You will be able to enjoy the full line of features and functions available in the app! You will also be able to purchase tokens in order to add on special features that are available only to members!
Unlimited Messaging – This includes sending and receiving messages between any and all other users at SingleParentMeet.
Sending Flirts – Flirts are the equivalent of "likes" and are used to generate interest with other singles using the app. not only can you send unlimited flirts, but you can view all the flirts another member has gotten from other users!
ConnectMe – Members at SingleParentMeet can get access to a private phone line that is provided through the app. This private line is completely secure and allows users to get calls, texts, and voicemails from other singles without having to give out their personal phone numbers.
Members at SingleParentMeet can get access to a private phone line that is provided through the app. This private line is completely secure and allows users to get calls, texts, and voicemails from other singles without having to give out their personal phone numbers.
PromoteMe (20 Tokens) – Members can purchase tokens and pay for the PromoteMe feature, which allows them to rank better in the app's search results!
NotifyMe (20 Tokens) – Members can purchase tokens and pay for the NotifyMe feature to be alerted when specific singles log into their accounts!
Virtual Gifts (Amount of Tokens Will Vary) – Members can purchase tokens and pay for Virtual Gifts to send to other singles. This helps to drum up some interest and let them know that you want to know them better!
Members can purchase tokens and pay for Virtual Gifts to send to other singles. This helps to drum up some interest and let them know that you want to know them better!
Customer Service and Support
Overall, we were not too impressed with the customer service side of SingleParentMeet. This is another one of those dating apps where there is not any sort of human touch when it comes to service and support. You will not find an email address, phone line, or live chat feature that will put you immediately in touch with a human customer service representative or anything like that. There is only a cold and impersonal FAQ page and a generic contact form.
We can honestly say that SingleParentMeet is not a great dating app if you are looking for speedy or personalized customer service. If you enjoy troubleshooting problems on your own, however, this might be the perfect dating app for you! All in all, we definitely have to rate this as one of the weaker areas of the app! You are not going to get fast service if there is a pressing issue. The site really leaves you to fend for yourself in a way.
This is what the FAQ center is going to look like at SingleParentMeet. You get here by going to the Settings tab at the top of the homepage and clicking on Help.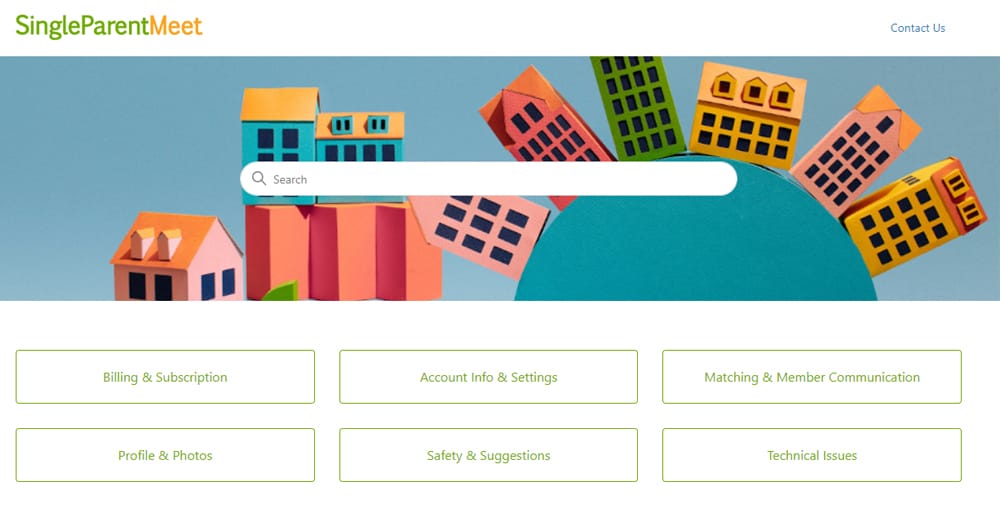 You are going to find six different options for major categories that SingleParentMeet apparently gets a lot of questions about. Let's say you have a question about your profile or photos. You will want to click on the tab that says Profile and Photos. You will then be launched to the next page with all the FAQ questions that go along with that category.
Below are some of the FAQ questions that pertain to your SingleParentMeet profile or photos. Let's say you have a question on Greeting Text Guidelines. Click on that option to find more information on the subject.
As you'll see, there is a detailed breakdown of information on the greeting text that you put together when you first created your account at SingleParentMeet.
So this is, by and large, what you will be dealing with when it comes to customer service and support at SingleParentMeet. You will be solving your own problems. We will admit that this is a pretty thorough FAQ center, and it does cover a majority of the common issues that might arise.
While there is no phone support or a live chat feature available at SingleParentMeet, customers can use the generic contact form below to reach out to the support center with any sort of questions, concerns, or comments. The speed at which they will get back to you is going to vary, but we have seen a lot of reports saying that it typically takes 24 hours or less.
It's really going to be a mixed bag of results, though, judging from a lot of online user reviews.
You can provide your phone number and your email address so that customer service can respond to your questions or inquiries. There is also a large description box for writing out messages, as well as a place where you can include attachments that might be needed.
The sign-up process was easy to complete, and we did not find it time-consuming whatsoever. In fact, we got ours done in about 5 minutes! Everything was self-explanatory for the most part, and we did not find ourselves engaged in a lot of busy work while creating our profile. It was simple, easy, and fun. The time definitely breezed by!
Here is what you can expect when you begin signing up for an account at SingleParentMeet. We will walk you through it step-by-step!
SingleParentMeet.com Reviews From Real Customers
To be completely honest, we have tested out SingleParentMeet to see how it works and what they offer their customers, but we have not legitimately used it as a single mom or dad looking for other single parents with children. We have never been in the actual shoes of the customers who use this matchmaking service and pay for the membership.
We feel that in order to fully flesh out this SingleParentMeet review, we needed to include some actual customer feedback to give you a complete perspective!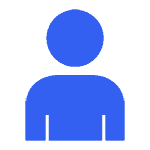 Betty H.
May 13, 2020
"Someone found me within a few days. We were emailing. We have been texting for a while now. We are very happy. This happened all within a month. He saw my picture and profile. Don't give up."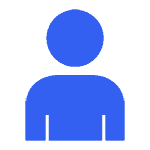 Iwona A.
February 22, 2017
"We fall in love 7 years ago and everything started with SingleParentMeet. We were very lucky. Now we have a daughter and a happy relationship. So SingleParentMeet is not all bad."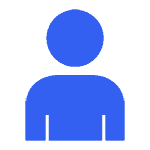 Heather B.
February 6, 2014
"As a single mother, I appreciate a website where I can meet other single parents. I understand that not many single men who do not have kids want to date me. I just could not find anyone of interest on this site. I found many more men with children on sites like eHarmony and Chemistry.com. I do hope that this site does well and gets more members."
SingleParentMeet Alternatives
SingleParentMeet might not be the best dating app for everyone, whether you be a single parent or someone who is looking to be in a relationship with a single parent. There are definitely some drawbacks with SingleParentMeet, most notably their impersonal and passive customer service center and their smaller dating pool.
There is nothing wrong with checking out other sites for finding single moms and dads, but may we suggest some great alternatives to SingleParentMeet? With these dating apps, you will experience better customer service and a much larger base of users, which will open up the possibilities even more!
eHarmony is a great dating app for finding serious relationships with other singles online! On top of that, eHarmony is known for its scientific compatibility testing. Most who use SingleParentMeet are looking for serious, compatible relationships, which makes eHarmony a great alternative!
Match.com is a great place to meet a large pool of singles from varying backgrounds, and this includes single parents! They are adept at setting up both casual and serious relationships, but with compatibility being the driving factor. Find a single mom or dad that is your perfect Match by visiting Match.com today and selecting from their immense pool of candidates!
SingleParentMeet is a dating app that fosters serious relationships between single parents, but another big part of this site is fostering good friendships or companionship as well! We can think of no better SingleParentMeet alternative than Zoosk, which prides itself on helping to form good quality friendships between all kinds of singles!