Sugardaddie.com Review 2023
Sugardaddie.com is a popular online dating site that specializes in connecting single ladies with the financially successful sugar daddies of their dreams. This kind of mutually beneficial, transactional relationship has grown quite common in recent years – as our Sugardaddie.com review quickly discovered!
Is there anything wrong with that? Think of it this way: the first step to a healthy, happy personal life is knowing exactly what you want.
• For some older men with status and money to spare, they'll gladly wine and dine and pay their partner's bills if it means having a gorgeous young woman on their arm (and in their bed).
• And there are just as many hot young women who are thrilled to exchange their affections for financial stability, luxury vacations, and more.
While conducting our review of Sugardaddie.com, we were stunned by the sheer number of beautiful women we found seeking such an arrangement on the dating site in question. There were thousands of them – and these weren't just bots and scammers! As part of our review process, we created a profile and contacted dozens of other Sugardaddie.com members to verify their legitimacy.
We'll go into greater detail about the signup process and communicating on Sugardaddie.com further down the page. First, we must share our expert ratings and other crucial information we collected during our review. 
On this page, you'll find in-depth looks at Sugardaddie.com's premium membership packages, what they cost, and the features they unlock. We'll also tell you how you can use the service for free, and how the experience compares to having a paid subscription. 

Our Sugardaddie.com Rating
To perform our review, a team of dating site experts researched the company and its history, then created a profile and used the service to get the full customer experience. They then rated the online dating platform on a five-point scale for five unique factors. Overall, Sugardaddie.com's score of 3.62 out of five puts the service amongst the upper echelon of sugar dating services.
While Sugardaddie.com is just average in terms of features, we thought the community forum was a nice touch. The site provides all the basics – messaging, IM Chat, Who Viewed Me, etc – so we have no complaints, but there's nothing that stands out either. On a positive note, the signing up was swift and painless and the website is easy to navigate. The benefits of simplicity.
| Category | Score |
| --- | --- |
| Features | 2.6 |
| Ease of Use | 5.0 |
| Match Quality | 2.0 |
| Cost | 4.5 |
| Active User Base | 4.0 |
The lowest marks given in our Sugardaddie.com review were for match quality – which was primarily due to the fact that there's no matchmaking involved. There are no personality tests or compatibility algorithms – you aren't "matched" with anyone.
You can browse members on the homepage, where you see a grid of random profile pictures of members located all around the country. Then there's an "online" page that shows members who are currently online that you can filter by country and state.
Your best bet is to use the search feature to find singles in your area. You can set parameters for location, age, ethnicity, height, and every other personal detail that members enter when creating their profiles. Users may also save their searches and use them again later. This is great but it doesn't totally make up for the lack of consideration given to the profiles presented on the homepage.
The experts conducting our Sugardaddie.com review were especially impressed by the dating site's relatively low membership cost compared to its main competitors. The monthly price of a premium subscription is roughly $30 cheaper than several similar platforms – despite offering nearly identical features.
We were also impressed with Sugardaddie.com's large, active user base. Anytime we used the service, we found hundreds of singles in our area who were online and responsive to messages. If you're a man using the site to become someone's Sugar Daddy, you won't be disappointed by the selection of women. There are far more attractive young prospective Sugar Babies than one might expect.
Who Is Elite Singles For?
Elite Singles markets itself as the dating app for high-value singles looking for long-term relationships with other established and educated individuals. Gay, straight, and lesbian users are welcome.
So, if you're a career-oriented person with a degree in need of some companionship, Elite Singles might be the perfect dating app for you!
Overview of Sugardaddie.com
Fact
Details
Site Name
Sugardaddie.com
Key Info
• Founded in 2002
• Featured on the Dr. Phil Show twice
• Over 5 million registered members
• Women ages 18-25 are the largest, most active demographic on the site
• Available in the United States, Australia, Netherlands, Germany, Switzerland, Canada, and the United Kingdom

Cost of Membership
Sugardaddie prices start at $14.16
Free Trial
Yes
Sign Up Time
5 minutes
Who Is Sugardaddie.com For?
Sugardaddie.com specializes in a very specific type of relationship for straight singles. The service is for older, financially successful men and attractive young women seeking a mutually beneficial relationship. The man, called the Sugar Daddy, provides money and gifts to the woman, or Sugar Baby, in exchange for companionship, affection, and/or sexual intimacy. 
The most active demographic on the website are women between the ages of 18 and 25. Most of the men on the platform are between 34 and 55 years old.
Sugardaddie.com Premium Membership Costs
Sugardaddie.com sells four premium membership plans. They all offer the same features; the only difference between them is their respective durations. You may purchase subscriptions in 1-, 3-, 6-, and 12-month packages. 
If you're considering becoming a premium member, it pays to subscribe within the first 24 hours of creating your profile. During that initial period, the membership plans are all discounted. Here are the prices for subscribing on the first day.
| Membership Length | Cost Per Month | Total Cost |
| --- | --- | --- |
| 1 Month | $39.99 | $39.99 |
| 3 Months | $26.66 | $79.99 |
| 6 Months | $22.49 | $134.99 |
| 12 Months | $14.16 | $169.99 |
Once the 24-hour discounted period expires, the premium membership packages all revert back to their usual prices. The difference is only a couple of dollars per month, they add up when you compare the total costs of some of the longer plans.
Platinum Package
12 Months
For example, the difference between buying a platinum (12-month) package at the discounted rate versus twenty-four hours later is almost $22.00! It may not seem like much, but you're going to need that money for your Sugar Baby's bills! Vacations and college tuition aren't cheap!
Sugardaddie.com Free Trial
Sugardaddie.com gives away free memberships that allow access to the site with limited features; the company does not do free trial promotions – there's a difference.
A free trial is a promotional tool that grants new customers premium membership benefits for a short trial period. Usually between 3 to 7 days. Before the trial begins, however, the prospective member must provide their payment information. If they fail to cancel their membership before the free trial period expires, their account reverts into a paid subscription, and the credit card or payment method on file is charged the full price of the service.
Sugardaddie.com standard members can create a profile, upload photos, and look at other members all you want for free. They won't ask for any payment information until you upgrade your membership. The only problem with the free service is that you can't send messages or chat with other members. You can't even post in the community forum. 
Here are there features available to free users: 
✔️ Create your profile
✔️ Upload Photos
✔️ Search Membership Pool
✔️ See Members' Photos
✔️ Meet My Match
✔️ See who's viewed your profile
✔️ Favorite profiles you like
So, you can see what kind of men or women are awaiting you on the dating site but can't interact with them until you're a premium member. Check out the service for a bit, and if you like what you see, you know it's worth paying for a subscription.
Sugardaddie.com Premium Features
| Feature/Benefit | Free Membership | Paid Membership |
| --- | --- | --- |
| ⠀Search Members' Profiles | ⠀Yes | ⠀Yes |
| ⠀View Photos | ⠀Yes | ⠀Yes |
| ⠀Who Viewed Me | ⠀Yes | ⠀Yes |
| ⠀Favorite Members' Profiles | ⠀Yes | ⠀Yes |
| ⠀Meet My Match | ⠀Yes | ⠀Yes |
| ⠀IM Chat | ⠀No | ⠀Yes |
| ⠀Send and Receive Messages | ⠀No | ⠀Yes |
| ⠀Comment in Forum | ⠀No | ⠀Yes |
Sugardaddie.com's premium membership packages come with all the standard features and not much more. Most of the platform is accessible to members on free accounts. You can read other people's profiles and see all their pictures. You can even use the carousel-style Meet My Match feature. 
You only need a premium subscription once you're ready to reach out and connect with other members. Purchasing a membership package unlocks the following communication channels: Unlimited messaging, IM Chat with online members, and Post in the community forum.
Sugardaddie.com's "Meet My Match" is arguably the dating site's most unique way to interact with other members. 
Meet My Match is a carousel-style matchmaking function similar to swipe-based dating apps. You are presented with one profile at a time — you see their main photo, username, age, and location. To the right of the profile, the website asks "Is (Insert Username Here) a good match for you? 
You can select "yes" or "no." If you say "no," you move on to the next profile. 
If you answer "yes," the member receives a personalized message that you write beforehand. After being approved by Sugardaddie.com staff, your same message is sent to anyone who gets a "yes." They're also added to your favorites.
It's great because this feature provides a way to send messages to other members before buying a premium membership. Sure, it'll be a pre-written message that isn't personalized to that specific person, but it's something. Then, if they respond, you have a reason to subscribe. Because you won't be able to read their reply until you do.
You'll also find an active community forum on the Sugardaddie.com website. There's a general public forum where members can post comments about anything they want, and multiple sub-forums dedicated to specific topics such as Art, Comedy, Books, Outdoor Activities, Politics, and more. 
The forums are an excellent way for members to interact without necessarily searching out each other's profiles. But if you find yourself in an interesting conversation, you can then click the other party's username and check out their page.
Customer Service Information
User Base
Average Age of Members
Number of Active Members
Visits Per Month
Gender Ratio
Straight Singles
Women: 18-25
Men: 35 – 55
5 million
214.3K visits per month
59% Men | 41% Women
Our Sugardaddie.com review found that the area in which the dating site is most lacking is customer support. Unlike most online dating platforms, Sugardaddie.com doesn't have a frequently asked questions page with articles and instructions on a variety of issues. There are no helpful resources at all.
If you navigate to the Help page, you'll find a collection of dropdown menus for general topics such as "Premium Membership," "Phone for Help," and "Cancel Membership." When you open the menus, there's very little written. Usually, there's just a link to follow to manage your membership or a list of phone numbers you can call.
That said, while the self-help resources are non-existent, at least Sugardaddie.com has active hotlines available in four different countries. If you don't want to call, you can also click the "Contact Us" link in the dropdown menu below your username in the top right corner of the site. It will open a customer support form with space to enter a subject and message regarding your problem.
Customer Service Pros and Cons
Pros

Active customer service hotlines in the US, Canada, United Kingdom, and Australia
Easy to submit support tickets via the "Contact Us" link
Manage or cancel your subscription on the Settings page without contacting customer support.

Cons

No frequently asked questions database.
No customer service or troubleshooting material of any kind.
Signing Up with Sugardaddie.com
Are you ready to sign up at Sugardaddie.com and create your profile? In this section, we'll take you through every step, from the moment you click the "Sign Up" button till you're ready to upgrade to a premium membership and start checking out members' profiles!
Comparatively speaking, Sugardaddie.com has one of the easiest, least time-consuming start-up processes you'll ever find in online dating. There's no personality quiz or lengthy write-ups – just a handful of basic detail, a photo upload or two, and a brief one or two-sentence bio.
What People Are Saying About Sugardaddie.com
Our review is one thing, but you probably want to know what average customers have to say about their experiences with the dating site too! In this section, we've compiled a random selection of customer reviews from SiteJabber.com, Trustpilot.com, and ComsumerAffairs.com.
Sugardaddie.com Customer Reviews
Sugardaddie.com Overall Scores at Customer Review Sites: 1.5/5 on  SiteJabber and 2.6 on Trustpilot.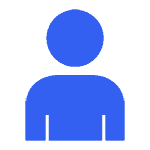 Sgirl
Jan 18, 2019
"5 years this is how long I have been on sugardaddie.com. it was great in the beginning a lot of rich men willing to spend and pamper you. But now I can't even tell you how many times its the scam by the same scammers. It's a group of them so they share number with each other and they try getting your bank account number and so on and so forth. I've also run across men that run a illegal services. So please beware I gave this a three out of a five due to the fact. That this site has changed so much. If you want to ask me 5 years ago I would have said I give it a five now I give it a three. Ladies please be careful on the guys they asked you to get a Vanilla prepaid gift card. I have known people that tried this and they stole the money off of it. Men Becareful to alot of people acting like women trying to scam money out of you. Use a clear mind and think about what that are saying and how they are talking."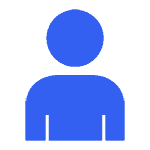 Paula M.
Sep 20, 2016
"Why not post a pic I've been on many sites and alot of ads state things such as "handsome" well how is that something that I would know if there are no pics... I put mine up I get flagged for being some what stern with my "no pic no response firm" and half responses no pic attached just saying men if your going to say thing back it up with a pic women you to works both ways."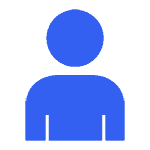 Gracie23 - Washington State
Aug 08 2020
"well, it is 2020 and I have been on the site for three months now. as a woman, I decided to pay to show my seriousness to the wealthy men but I have not received many replies back. the site definitely controls messages. I contacted every gentleman in Washington! yes all 1065 of them! and got less than 5 replies. please note that I'm very beautiful and curvy. i have been on several dates. i wish women on this site could connect and compare notes about timewasters and perverts as well as broke men wooing women with money they don't HAVE! I already have one sugar daddy which basically like winning a lottery. I know 2000 dollars a month may not sound much to most people but it definitely pays the bills. Three SDs wouldn't hurt though. college life is hard Y'all."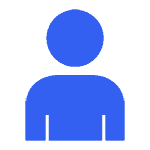 Becky
Oct 12, 2018
"the site is for successful men to hook young naive women who think they d be paid or somehow appreciated for the sex they d give. Beware rich men there ( if they are?) do not want to spend any penny to add they almost all are perves old disgusting. Most not even rich and they do all but not spend anything.Basically elderly men get free sex there with attractive but naive. i did get three attempts ,three profiles over years.met some nice guys my age and elderly "fragile" "vulnerable" rookies- all wanted sex but giving nothing lol was funny.no one pays nothing out there, they just want quick sex.pitty site doesn't care .250 000 women vs 40 000 men in UK only.All men seem want free sex they dont care whom with.pitiful but was funny experience though.Only younger men offer something, be aware though! Cant tell the site is complete rubbish- its not, just be careful. go out with youngs only they are maybe not rich but genuine and they care A BIT. but basically all for sex and nothing for that at all!"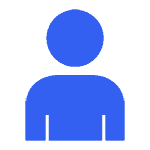 Jj H.
Nov 12, 2015
"This is site in my opinion is a scam. As soon as my membership ran out. I started to get tons of mail from men. As soon as i did a renewal on my membership. All the men that so called left me messages were either not members or left the site months ago. Ladies real daddies are at high end places am going to start going there. Most of these sugardaddie site are one big scam. Oh. P.S. You may get lucky every blue moon and find one daddy and hope he is not cheap."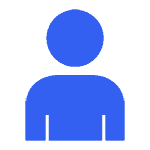 Helen B.
Mar 28, 2016
"Don't understand why everyone is complaining. I prefer SugarDating69 and WYP but I have tried this site and think it was ok... I totally disaree with "J. J" and I think this site is NO scam!"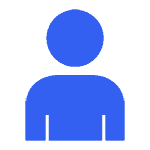 Aaron B.
Aug 08, 2008
"This should just be called, how to get a legal prostitute - I mean cmon... you buy a girl an expensive dress and set her up in an apartment... basically you are just buying a high class whore who is at your beckon call. Just rent em by the hour if you are going this route."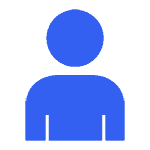 Tanisha L.
Sep 15, 2019
"First of all why do women have to pay to be on the website the men should be the only ones that have to pay they have the money you can't send or reply to a message if you don't have a payment plan it's so very frustrating, two I don't like the fact that everytime you want to change your profile they have to approve it before they will post it, as long as it's tasteful it shouldn't matter, three the men have things they want the woman to be, look like, have and so on and so I thought this site was for the women to get what they want not the man this site is supposed to cater to the woman's needs but it doesn't and last but not least when it comes to the matter of money we don't know if these men have the money they say they do it all could be a big fat lie further more men who have under $100,000 should not even be on the site how can you help support me? That's the hole point of getting on this website is to find a man that already has money that is already established financially... I give Sugardaddie two star's because they need to fix these problems fast"
Alternatives to Sugardaddie.com
Don't think Sugardaddie.com is the right fit for you? No worries! There are plenty of other sugar dating sites for you to try. Maybe one of these online dating services is more your style:
SugarDaddyMeet
Secret Benefits
SugarDaddy.com
Frequently Asked Questions