Cupid Media is proud to offer its customers a niche dating app for discovering Japanese singles worldwide: JapanCupid! While it's a popular platform for Japanese singles to find meaningful relationships and romance with other Japanese singles, it's a dating app anyone from any country can join. Our JapanCupid review will show you what makes this dating app one of the most fun and dynamic places online to find true love with Japanese singles!
---
---
In this review of JapanCupid, you can discover all you need to know about the app. You can find features of a premium membership and a free membership plan. Learn the cost of premium membership and the payment options available. When in doubt about registering a new account, you can check out a complete rundown of the sign-up process! By the time you're done reviewing our JapanCupid review, you'll know everything you need to know about this dating app and its services!
Our team has independently researched all products and services that we have listed on this page. If you sign up or purchase through our links, we may receive a commission. See how it works.
Introduction to JapanCupid
Let's kickstart our JapanCupid review with some of the history of the site and its significance in the online dating market in the US and Japan. It's one of the best dating sites in the world for finding true love and long-term commitments with Japanese singles, particularly Japanese women (the ratio of men to women is 80% to 20%, but more on that later).
A Brief Overview of JapanCupid's History and Success
JapanCupid is affiliated with Cupid Media, a conglomerate of international dating apps focusing on finding singles of certain ethnicities or religious backgrounds. JapanCupid began in 2005 and has built its business over the last 15 or so years to accommodate around 700,000 registered members worldwide in several countries. These include Japan, the United States, the United Kingdom, Germany, Turkey, and others.
While you could find more dating experiences with Japanese singles using mainstream dating sites, JapanCupid is one of the better platforms with a niche focus that can help you connect with Japanese men and women at home or overseas. 90,000 members are from the US, and there are about 4,300 daily logins to the site from all over the world. These are what we consider the core user base, those who are using the platform actively.
Suppose you're a Japanese woman looking for love with other Japanese men, or you're a woman from a Western nation who wants to date and connect with Japanese men. In that case, you'll have the best luck on JapanCupid because there's an abundance of Japanese men using this site to find love and romance. The gender breakdown here is 80% men to 20% women.
JapanCupid's Unique Approach to Online Dating
JapanCupid follows suit with its sister sites at Cupid Media and employs a matchmaking approach that combines advanced search filtering with well-rounded member profiles.
Good Profile Information
Members can outfit their profile with a ton of unique descriptors and details to catch the attention of other JapanCupid singles: profile headline, a list of hobbies or interests, personality questions, and a robust "About Me" section where members can use their creative writing skills to describe themselves beyond their profile bio info.
Search Filter Settings
Finding the right Japanese singles who fit your criteria to the T is done by plugging in your interests or dealbreakers into JapanCupid's top-rated search filters. You can do a basic search using location, distance, gender, and age. But you can expand the search by focusing on factors like height/weight, religious beliefs, occupation, languages spoken, and many more.
Is Signing Up for JapanCupid Worth It?
JapanCupid will only be worth the time and money for you if you aim to fall in love or develop long-term relationships with a Japanese single. This is because men dominate the site at 80%! Using the site might only be worth it if you're a Japanese or Western woman interested in meeting Japanese men.
To take it a step further, JapanCupid might only be worth it if you're seeking a meaningful relationship, a long-term commitment like marriage, or trying to find your soulmate. Most people using JapanCupid aren't super interested in casual dating or romance. If they're looking to date someone, it's with the intention that it will lead to marriage or a long-lasting relationship.
Our Ratings
Our JapanCupid review covers five major rating categories. Each category gets a rating, and then we pulled an average to get an overall rating for the JapanCupid platform! We examined features, usability, daily matches, the cost of membership, and the number of active members to determine the overall rating for this offering by Cupid Media.
Overall:

| Category | Score |
| --- | --- |
| Features | 4.3 |
| Ease of Use | 4.5 |
| Match Quality | 3.2 |
| Cost | 4.1 |
| Active User Base | 3.0 |
| Overall | 3.8 |
If you're interested in seeing what real customers are saying about JapanCupid, we encourage you to check out review sites like SiteJabber, ConsumerAffairs, or Trustpilot. There's a ton of feedback at these places from people who've used the dating app for themselves. We made a concerted effort to find a mix of positive and negative feedback from customers who've had various experiences.
Overall Ratings
SiteJabber: 1.28/5 stars (based on 32 reviews)
Trustpilot: 4.0/5 stars (based on 106 reviews)
To know if JapanCupid is worth pursuing, you need to understand what the site is good at accomplishing for its members and what they could improve upon, essentially the pros and cons. Here's what we like!
What We Like
Meet Japanese Singles, Guaranteed – It's evident in the name; this dating app is ideal for finding Japanese singles, both at home and abroad. If you're looking to date someone of another ethnicity or cultural background, it might be best to investigate a different dating app.
Quick Sign-Up Process and Daily Matching – One of the greatest strengths of JapanCupid is its ease of use. Almost everything about this dating app is easy to use, even how the menus are configured, making getting around the platform a breeze. And this includes a short sign-up process, search filters that are easy to set and adjust and matches with highly informative profiles that are easy to digest.
International Dating Experiences – It's a dating app with plenty of international dating opportunities! JapanCupid is equipped with messages translators for paying members dating overseas who want to overcome any language barriers. Of the 700,000 registered accounts at JapanCupid, only 90,000 that call the US home.
Variety of Membership and Payment Options – JapanCupid is noted for its membership plans (twelve) and various payment options (five). Twelve great options give you some decent flexibility if you're looking for a befitting membership plan that bodes well for your budget. And if you want to pay without using a credit or debit card, JapanCupid will be a good option.
What We Don't Like
These are the things that we didn't like about JapanCupid. There are a lot of areas where the site could be improved and made better.
Many Inactive Profiles – JapanCupid experiences around 4,300 daily logins, but there are over 700,000 members worldwide. This shows many profiles are inactive. Or many of the options are located in foreign countries but are uninterested in international dating. And like many modern dating apps, some profiles are illegitimate, run by catfishers or scammers who look to take advantage of legitimate app members.
No Casual Dating Opportunities – Most members at JapanCupid are interested in long-term, meaningful relationships. If you're actively searching for casual dating and romance, you may not be as successful as those seeking long-term, serious relationships.
Uneven Gender Ratio – One of the most significant downsides of JapanCupid is the super uneven distribution of male-to-female users (80% to 20%). It's a male-dominated dating site, so men will struggle more to find Japanese women who fit their dating criteria. For Japanese women who want to meet and find love with Japanese men, this dating site couldn't be a better option!
Who Is JapanCupid Best For?
You can tell a lot about an online dating site or mobile app by the kind of people currently using it to find love or romance. Our JapanCupid review has us examining the site's user base to find out how many people log into their accounts daily, how profiles are registered across all countries or territories, and other vital factors.
Here's what we came up with:
Demographics and User Base
Fast Facts
Details

Best For

Finding serious, meaningful relationships
with Japanese singles from all over the world

Total Members

700,000
worldwide

Daily Logins

4,300

US Members

90,000

Gender Distribution

80% men to 20% women

Average Age

32-39 years

Most Popular Countries Served

United States, Japan, United Kingdom, Turkey, and Germany

Most Popular Country

Japan (38.83% of users)
The JapanCupid dating pool is decent enough, but the site only experiences around 4,300 daily logins with 700,000 members worldwide. On the surface, the dating pool seems excellent, but the number of active members cuts down the possibilities. There are a lot of profiles located overseas, as well as inactive or non-paying profiles.
Relationship Types Best Served by JapanCupid
The research from our JapanCupid has shown us that most singles on the site are interested in finding true love and experiencing long-term relationships or commitments. Between long-distance, international dating prospects and the tendency of people in Japan to gravitate toward serious, meaningful relationships, JapanCupid is mainly geared toward finding a marriage partner, your soulmate, or dating with the intent to commit long-term.
The JapanCupid Compatibility Matching System
Because of its somewhat limited dating pool, the daily matches are alright, but they could be a lot better. However, we like Cupid Media dating apps' matching process, using advanced search filters and location-based matching. JapanCupid also offers Mutual and Reverse Matching for its customers to find singles with the same dating preferences and criteria.
How the Compatibility Matching System Works
JapanCupid uses advanced search filters so its members can find suitable matches based on their dating criteria and relationship preferences. Click on "Search" to set up your search parameters using primary factors like age, gender, and location, as well as a plethora of others that touch on appearance, lifestyle choices, cultural values, and background.
Another effective tool in finding quality matches is the user's ability to claim the kind of relationship they're searching for:
Any
Pen pal
Friendship
Romance/dating
Long-term relationship
Members can save searches they've performed under "Saved Searches" to keep a specific criteria combination intact for later use. JapanCupid members can search by first name, member numbers, or popular searches as well!
The Role of Profiles in Matchmaking
When another member of JapanCupid begins searching for their ideal match, and your name appears on the list, it's because your profile has all the relevant information that fits their criteria. This is why it's crucial to develop your JapanCupid profile as much as you can appear in the searches, to begin with, and to educate the viewer on who you are and what you're looking for in a relationship.
To create a profile that captures the attention of your soulmate or future marriage partner, you should probably include the following in addition to your regular bio information:
A Profile Headline: Include a short statement that gives viewers more insight into your personality, goals, or aspirations.
Hobbies and Interests List: These can be added to your profile from a long list provided by JapanCupid. There are a ton of them, so take your time; there's enough there to describe just about anything you're passionate about.
Personality Questions: Add these to your profile (along with your unique answer) from a list of twelve. Give other singles an idea of your personality and how you would act in certain situations.
Self-Authored "About Me" Section: At the bottom of your profile bio information, you'll find a text box where you can pen your own "About Me" section to fill in any of the gaps.
Describe Your Ideal Match: You can go into more detail about what you're looking for in a partner or your online dating experience.
JapanCupid's Communication Features
The Cupid Media dating sites generally come loaded with many good communication features. However, some of the better ones come at a higher cost due to the membership tiers built into the fabric of JapanCupid. Features are stratified across these tiers, meaning you must pay for the more effective ones like message translators, profile highlights, and priority messages.
Send Likes
Anyone at JapanCupid can send a "like" to another member, even free members. All you need to do is click on the "heart" icon that appears on all members' condensed profiles under the "Matches" section. It's generous to call this a communication feature, but it's one of the few ways you can connect with other singles as a free member.
Unlimited Communication
When free members upgrade their accounts to a premium membership plan, they can communicate with any other members on the JapanCupid dating site. You can send messages to any singles, even if there's no mutual match. Paying members can also send messages to free members, allowing them to communicate back without having to pay.
Message Translation
While paying members can communicate and message other singles without limitations, the message translators can only be used by paying members of the highest membership tier: Diamond. Because there are so many chances to meet international singles using the Cupid Media dating sites, message translation is a handy tool for overcoming language barriers and allowing long-distance love to flourish against the odds.
Priority Messages
This is another communication feature that's for Diamond Tier members only. Priority messaging helps you communicate better with those you're interested in, as your messages will appear at the top of the recipient's inbox. It's a feature that helps you stand out from the competition, those of the lower membership tiers (Gold and Platinum).
JapanCupid's Membership Options
One of the nicest things about using JapanCupid is the variety of choices regarding membership plans and payment options. There are three membership tiers with four plans of varying lengths, offering customers the choice of twelve subscriptions. There are five great ways to pay: credit/debit cards, Google Pay, Paysafecard, Skrill, and bank transfers.
All new members of JapanCupid begin with the free membership plan. They can upgrade to a premium plan anytime by clicking on the large, green "Upgrade Membership" button in the upper right corner of the home screen. The free membership has its benefits, but the paid subscription is far superior. You'll see exactly what we're referring to in this next section.
Free vs. Paid Memberships
The free membership at JapanCupid allows new users to create a new account and a profile free of charge. New users can view profiles and photos without limits, although there are some limits (you need to add a photo to your profile to see other members' photos up close). New users can also adjust their search settings and date preferences to find singles they're interested in based on appearance, age, and location.
There are three core free features that new users of JapanCupid can enjoy without having to pay for a membership plan:
Free Features
Create and develop your profile
Basic matching (working the search filters and viewing others' profiles)
Send "likes" to other members
Receive, read, and respond to messages sent by paying members
The free membership is ideal for new members curious if the dating app fits their needs. They can test out the platform, get a feel for how it works, and see what kind of singles have posted profiles. It's a risk-free avenue for testing JapanCupid and seeing if it's worth a membership upgrade!
Premium Membership Benefits and Pricing
This is one of JapanCupid's greatest strengths, the number of memberships it offers. Customers can choose from twelve subscriptions to find the one right for them.
JapanCupid has three tiers of membership: Gold, Platinum, and Diamond (in that order). Gold has the fewest features, and Platinum contains all the perks and benefits available on the app. Each membership tier comes with four different plans. We'll dive into these in greater detail in the charts below.
Gold Plans
| Membership Plan | Cost Per Month | Total Cost |
| --- | --- | --- |
| 1 Week Membership | $18.98 (one week) | $18.98 |
| 1 Month Membership | $37.49 | $37.49 |
| 3 Month Membership | $24.99 | $74.98 |
| 12 Month Membership | $12.50 | $149.99 |
All Gold memberships must be paid in full before new members can use the plan. Memberships must be paid in one lump sum and at one time. JapanCupid offers members who commit to longer subscriptions a deal by lowering the monthly cost rate as the membership price increases.
Gold Features
These are the features that paying Gold Tier members can experience. The first three features (basic matching, likes, and communicating with paying members) already come with the standard, free membership. However, upgrading to a premium membership allows customers to enjoy three additional features.
Basic Matching
Like
Communicate with Paying Members
Unlock Your Messages
No Ads
Hide Your Profile and Photos
Platinum Plans
| Membership Plan | Cost Per Month | Total Cost |
| --- | --- | --- |
| 1 Week Membership | $22.48 (one week) | $22.48 |
| 1 Month Membership | $44.99 | $44.99 |
| 3 Month Membership | $29.99 | $89.98 |
| 12 Month Membership | $15.83 | $189.99 |
Platinum Tier members can enjoy the monthly discount with longer plans like those in the Gold Tier! As with the Gold Tier plans, Platinum Tier plans have no payment installments to help customers cover the membership cost. Everything needs to be paid for upfront before the membership can be accessed.
Platinum Features
Basic Matching
Like
Communicate with Paying Members
Unlock Your Messages
No Ads
Hide Your Profile and Photos
Double Your Profile Space
Exclusive Search Features
Better Daily Matches
Instant Message Translator
Rank Above Gold Members
Diamond Plans
| Membership Plan | Cost Per Month | Total Cost |
| --- | --- | --- |
| 1 Week Membership | $44.99 (one week) | $44.99 |
| 1 Month Membership | $89.98 | $89.98 |
| 3 Month Membership | $60.00 | $179.99 |
| 12 Month Membership | $31.67 | $379.99 |
Looking at the chart above, you'll notice that even Diamond members can capture the same savings on longer subscription plans! Even though Diamond Tier plans are the highest heights that JapanCupid members can reach, these plans don't come with any payment plans for meeting membership costs. Everything must be paid upfront.
Diamond Features
Four more features are added on for Diamond members. Once you've made it to this tier, there are no limitations to what you can do at JapanCupid!
Basic Matching
Like
Communicate with Paying Members
Unlock Your Messages
No Ads
Hide Your Profile and Photos
Double Your Profile Space
Exclusive Search Features
Better Daily Matches
Instant Message Translator
Rank Above Gold Members
Priority Messaging
Rank Above Platinum Members
Premium Customer Service
Profile Highlighting
Discounts and Promotions
Yes, you pay more money overall for the longer subscriptions. Still, renewing a shorter membership (lower overall cost, but higher cost per month) multiple times to cover the same time will end up costing you more money! JapanCupid doesn't offer any discounts or promotions other than the reduced monthly cost rates on their longer membership plans (if you even want to call that a discount).
Payment Options
There are several payment options available at JapanCupid. There are more payment options here than at the average dating app, which lets new customers experience decent flexibility when budgeting for the right membership plan.
Credit or Debit Cards
Google Pay
Paysafecard
Bank Transfer
Skrill (e-wallet)
Auto-Renewal
Each JapanCupid membership plan will automatically renew at the end of its term. It's designed for members who want to avoid interruptions in their membership features, perks, or benefits. The plan renews on its own, and members are charged the cost of the plan using the payment information on file.
Turn Off the Auto-Renewal Feature
There's an option for members to opt out of auto-renewal. You can go under "Billing" and switch this feature off so that you won't be charged for a new membership when the original one ends. Effectively, this is "canceling your membership." It'll continue till its end date but won't automatically re-up.
Creating Your JapanCupid Profile
It takes less than two minutes to access the website as a free member, so you can begin looking through members' profiles. That's because JapanCupid is a dating app where you can work on your profile after accessing the platform. If you're looking at the total amount of time to register a new account, complete your profile, and set up your dating parameters or filters for an effective search, everything might take 10 to 15 minutes.
Follow the instructions below to learn more about the sign-up process and how to get started. Everything is relatively easy to find on JapanCupid, making it one of the easier dating apps for registering a new account.
Step #1: Visit the JapanCupid Website
Visit www.JapanCupid.com to get started. Click the blue "View Singles Now" button to begin registering. You can also click on the image above to get to the site.
Step #2: Insert Basic Information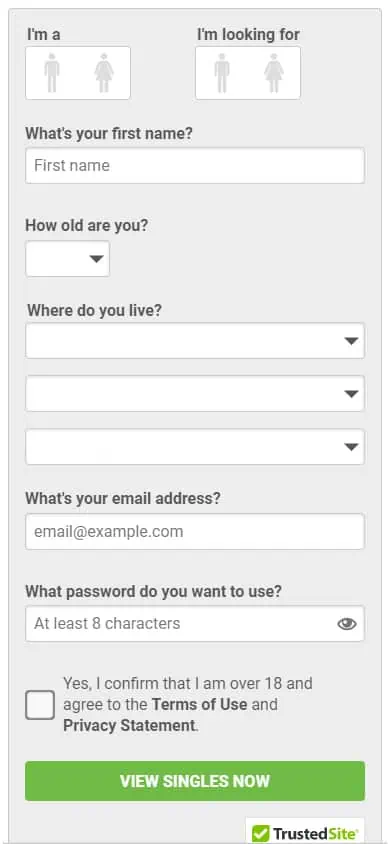 Once you've clicked the blue button, the next will require you to enter your first name, gender, and the gender of the singles you're interested in meeting. You'll also be asked to provide your age and email address and create a unique password to access your new account.
Agree to the Terms of Use and the Privacy Statement by checking the box. Then you can click the red "View Singles Now" button to access the JapanCupid site.
Step #3: Upload Photos
You can skip this next step. It's not required to upload a photo to your new profile to enjoy using JapanCupid, but getting singles on the platform interested in you is highly recommended.
At this point, you can begin looking around the site. You can see where things are in the various menus and tabs, how the complimentary features work, and what kind of singles are using the platform. But there are still a few things we recommend you complete before using JapanCupid.
Photos – If you skipped the step where you add a profile picture, you could click under "Photos," which appears on the drop-down menu under the icon that features the silhouette of a person's head. As you can see, free users can add up to five photos. Just make sure they're clear and appropriate!
Step #4: Fill Out Your Profile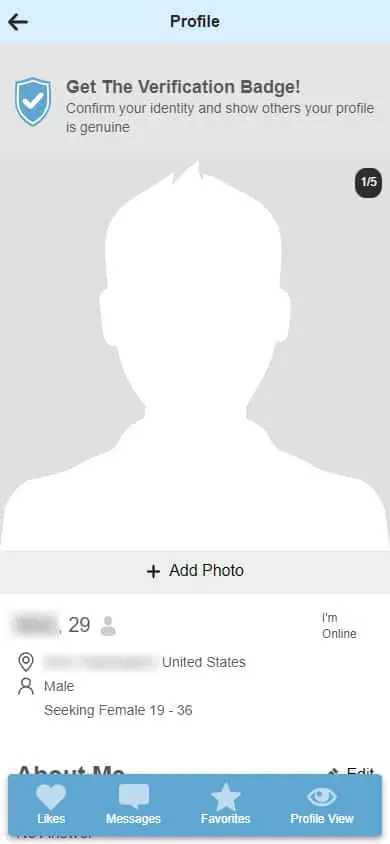 We advise that you fill out your JapanCupid profile with as much detail as possible to let the real you show through. The more information you can add to your official bio, the more interested other singles will be in reading more and getting to know you.
Edit Profile – Click "Edit Profile" on the drop-down menu under your profile picture icon.
View Profile – To see your profile, once changes are made, you can click on "View Profile."
Step #5: Hobbies and Interests/Personality Profile
The more dimension to your profile, the more apt that singles on the app will be interested in reaching out and connecting with you. Continue fleshing out your JapanCupid profile by adding extra content beyond the basics.
Hobbies and Interests – This section is under "Hobbies and Interests" and has many choices. You can select as many that apply to you. Topics covered are food, fun/entertainment, music, and sports.
Edit Personality Profile – Find this by clicking "Edit Personality Profile" under your profile picture icon. It includes twelve pre-prepared questions to which you can provide an answer. These questions appear on your profile to give more depth to your character and personality.
Step #6: Verify Your Profile
This extra step isn't required, but it's one where you can bring authenticity and legitimacy to your profile so that other app members know you're the real deal. Members can provide an official form of ID (passports, driver's licenses, or national ID cards) to JapanCupid so they can verify that the person in your profile picture is you!
Step #7: Adjust Your Search Parameters
Once your new profile is ready, you can adjust your dating preferences and search parameters to find singles who fit your interests and attraction. JapanCupid lets you conduct searches based on gender, age, appearance, location, lifestyle, and cultural values.
Step #8: Upgrade to Premium Membership
If you're interested in upgrading to a paid membership plan, click on the green "Upgrade Membership" button next to your profile picture icon.
There are three membership tiers with four plans a piece to each tier. Choose one that fits your needs and budget. Enter your payment information and then check out to finalize the transaction.
Step #9: Discover Your Matches
As a paying member, you can access Mutual Matches and Reverse Matches. Mutuals are singles with the same search criteria, and Reverses have the opposite taste.
Matches – Under "Matches," you can find all the profiles that align with your search criteria and dating preferences.
Search – The "Search" tab allows you to easily access your search parameters and filters so you can make changes if necessary.
Step #10: Message Your Matches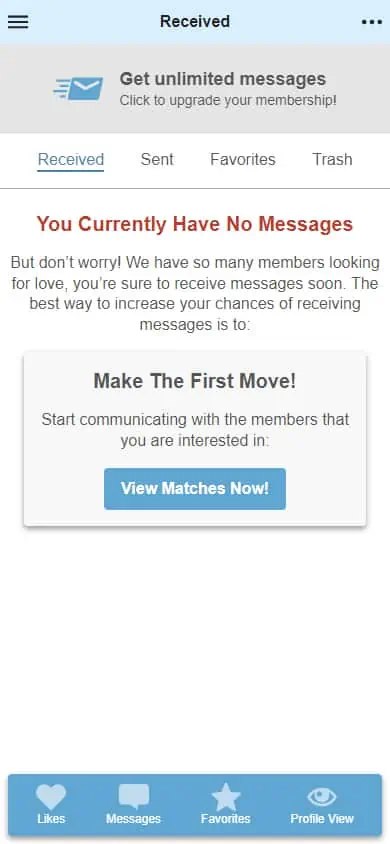 Under the "Messages" tab, you can find any conversation threads you've to have with your matches. It's all there in one convenient place.
Messages and Activity – And then there's the "Activity" tab where we can find several valuable tools. You can find any profiles that you like. You can also access your Favorites List, where your best profiles are stored. The "Activity" tab is also located in the Block List. You can access this ability under this menu if you want to unblock a member.
How to Delete a JapanCupid Account
You may have found the love of your life using JapanCupid and no longer require their services. You may have found another dating site that works better for your needs. Whatever the reason you choose to leave JapanCupid, the process of deleting your account is simple!
Follow the steps below to delete your profile in as little as a minute.
Profile Settings – Begin by logging into your JapanCupid account. Click on the small gear icon in the top right-hand corner of the screen. When the drop-down menu appears, click on "Profile Settings."
Click on "Click Here" – Once you've clicked on "Profile Settings," the next page has a small section at the bottom: "Switch Off Profile." You must click on the "click here" link to proceed to the next step.
Delete Your Account – On the next page, you'll have your choice of either deleting your account or temporarily deactivating your account. There is a big difference between the two options:

Delete Your Account: Permanent account deletion involves completely wiping your account from JapanCupid. Once you've submitted a request to delete your JapanCupid account and profile permanently, you have 30 days to reverse your decision. This means all your work on your profile will be gone. Any messages or threads you had going will be gone. And any connections you made with your matches will be gone too. If you want to use JapanCupid again in the future, you need to create a brand-new account from scratch.
Deactivate Your Account: This is a temporary measure where you can retain your JapanCupid account and profile but not appear in the site's search results or appear as an active user of the site. Once you activate your account again, you can pick right up where you left off without skipping a beat. This is your best course if you intend to keep using the site.
JapanCupid Customer Service
Like all Cupid Media dating sites, customer service and support are nothing fancy; it's just the FAQ page and a help ticket that lets you send messages to the support team. Responses are sent to your email. You can expect responses within 24 to 48 hours of sending your initial message.
Help Tab
Click on "Help," and the support ticket will populate at the bottom right-hand corner of the screen. A search bar and some questions and suggestions will appear. This serves as the FAQ section of the JapanCupid dating app.
Contact Us
When you click "Contact Us," you can access a generic contact form to send messages to JapanCupid directly. This is the closest thing the site offers to customer support with an actual service member.
Provide your name, email address, the nature of your problem, and a message describing the problem in detail. There's also a field where you can provide any attachments that might be relevant to the issue at hand.
JapanCupid's Mobile App
The JapanCupid site is easy to use and understand. The sign-up process takes ten minutes to complete, the search filters are easy to set and change if needed, and all the profiles feature a lot of rich information that's easy to view and access. You never spend much time figuring out how to use the features or find where things are in the various menus and tabs in the site configuration.
And the mobile app (for Android users only) is just as user-friendly. See how easy it is the meeting Japanese singles on the go using the dedicated mobile or by visiting the site using your mobile device's web browser.
App Features and Functionality
We noticed in our review of JapanCupid that the site and the mobile app are mostly the same when it comes to membership features. There's a difference, though, when you look at the app's design and navigational aspects. You'll find that the mobile app eliminates a few menus and has everything set up in a more streamlined matter for easier use.
One of the most significant changes is that your matches will not appear on the app like they would on the site. If you're using JapanCupid on your phone or tablet, each condensed profile will appear only as a profile photo. You must click on it to reveal the short rundown of bio information, whereas it would all appear in one place using the site. Overall, the mobile app has a sleeker setup, making it easier to use and far more intuitive.
Compatibility
Android owners can access the site on their smartphone or tablet using their web browser and a reliable internet connection. Or they can download JapanCupid's dedicated mobile app from the Google Play store. Unfortunately, iOS doesn't have the luxury of a mobile app. They can still access the site with their web browser, though, which means that JapanCupid can be used on all mobile devices.
Google Play
Rated 3.9/5 stars
Based on 3.59 reviews
Over 500k downloads
Free to download
Contains ads
Offers in-app purchasing
Frequently Asked Questions
Suppose you have more questions about the JapanCupid dating app or want to know more about how they serve their customers. In that case, you might find additional subjects of interest in the FAQ below, featuring common questions from real people! Any loose ends we need to tie up in our JapanCupid review might be addressed here.
Is JapanCupid Free?
Only certain features are accessible to new users at JapanCupid, but it takes a premium membership plan to enjoy the more popular and practical features. For instance, new users can register an account, create a profile, adjust search filters, and view profiles free of charge. But features like profile highlights, messaging members, and using message translators require a paid plan.
Is the Registration Process Time-Consuming?
This is one of the quicker sign-up processes we've seen. You can access the site in less than 2 minutes, but completing your profile and setting up your search parameters might take over 10 minutes. The bio-information is easy to fill out, and the search filters are easy to set and adjust.
Do I Need to Be Japanese or from Japan to Use JapanCupid?
JapanCupid is a dating app for finding Japanese singles, so most members and users are Japanese by blood. Plenty of singles are interested in dating Japanese singles, but they aren't from that cultural background. There are no qualifiers for using JapanCupid except that you must be at least 18 years old.
Is JapanCupid Legit?
As far as we can tell from our JapanCupid review, it's a safe dating app for sharing personal or financial information. The site is diligent about keeping these sensitive topics wholly private and confidential. There are no past instances of JapanCupid misusing or mishandling its customers' personal information.
What Do I Need to Verify My Account?
You only need a driver's license, a national ID card, or a passport to verify your profile by JapanCupid. The site will use your ID to verify the person's identity in your profile picture. Once your profile has been officially confirmed, you'll get a badge for other app members to see!
What Kind of Relationships Is JapanCupid Good at Fostering?
People who use JapanCupid generally seek serious, long-term relationships and commitment with those they meet on the app. There are instances of singles who want casual dating scenarios or lowkey romance, but it's typically aimed more toward meaningful, long-lasting relationships.
What Is Cupid Media?
Cupid Media caters to international groups based on religion, ethnicity, and lifestyle. This is the parent company of JapanCupid and about 35 other niche dating apps. They've been around since 2000 and have approximately 35 million members worldwide.
Are There Restrictions to Viewing Members' Photos?
There are some dating apps where only paying members can view profile photos, but that's not the case at JapanCupid. New, non-paying members have full access to all profiles and photo galleries but are restricted when messaging members on the app.
Is It Possible to Cancel My JapanCupid Account?
Yes. Paying members must click "Billing" to cancel the auto-renewal feature on their membership plan. It's not an immediate cancellation, however. Members can enjoy the time left on the plan, but once it ends, it's done.
Is There a Dedicated Mobile App for JapanCupid?
JapanCupid's mobile app is available at Google Play and the App Store. This means that you can enjoy on-the-go dating! The JapanCupid site can also be used through web browser access from your mobile device or desktop PC.
Is JapanCupid Worth It?
JapanCupid is ideal for finding Japanese singles for meaningful relationships and connections. If these are the relationships you want, JapanCupid is worth your time and money.
How Many People Use JapanCupid?
There are 700,000 registered members on the app, both in and outside Japan. 90,000 are in the US. There are 4,300 daily logins. The base of active members is much smaller than the total number of accounts worldwide, which is a strike against JapanCupid in our book.