Once upon a time, in the age of newspapers, landlines, and MapQuest, 'left' and 'right' were terms used to give directions. Enter the year 2012. The Mayan calendar ended, people prepared for the apocalypse, and Tinder was born. The app's intuitive interface allows users to feel instant gratification by swiping left or right between profiles. A right swipe means you're interested, and a left swipe means a big old nope.
Depending on how you feel about dating, the world may have really ended with the invention of this app. Online dating isn't for everyone–Tinder definitely isn't–but with some understanding of what you're getting yourself into, you may be better prepared for the next time you're wine drunk at home alone and decide to do some swiping.
The Tinder Effect
When asked why they created Tinder, Sean Rad and Justin Mateen, two of the app's founders, joked: "Justin needed help meeting people because he had, what's that disorder you have? Where you don't leave the house?" This speaks primarily to the ease of Tinder, the idea being that you can always find matches in your vicinity. Not only does Tinder take away the nerves and awkwardness of cold or blind dating, but it only links you up with people you're interested in–who have also expressed interest in you.
The design of Tinder, which allows you to swipe left or right based solely on a picture alone, is another story altogether. I'm sure the app's design never intended to have people decide their interest in a person based purely on their looks since, you know, no man in the history of the Universe has ever done that. But alas, that's how it was created, and so the Tinder Effect was born. The term refers to the cultural shift towards a more superficial and fast-paced dating culture. Gone are the days of reading an essay about someone's dream trip to the wine country of Italy. Now you can be wooed by a half-naked man holding a fish.
Admittedly, as someone intimidated by the concept of spending my free time with a stranger and wondering how far I could have gotten in the Hogwarts Legacy instead, there are pros and cons to the design. I used to take every date so seriously and consider all possibilities before even learning this person's last name. Hell, sometimes I still do that.
But there's no denying that Tinder makes dating feel more like a game. Yes, I've definitely spent a girl's night or two judging men's profiles and passing around the phone as we all have conversations with the same person. It's fun! But it also leads to a culture where people are perceived as disposable.
We're less likely to invest time and effort in getting to know someone before moving on to a better possibility. The constant availability of new profiles can create a sense of FOMO and lead users to keep swiping even when they've already made a connection with someone.
Yet despite its flaws, Tinder remains one of the most popular dating apps in the world. Not only has it revolutionized the dating scene by making it easier than ever to connect with people, but its simple user interface is also ideal for young adults with limited attention spans. As of 2021, Tinder has over 66 million users in over 190 countries.
And despite the reputation of Tinder becoming "the hookup app" in a 2019 survey, 59% of Tinder users said they were using the app to find a long-term relationship, while only 31% said they were using it for casual hookups. Yet, in a 2020 survey, 44% of Tinder users said they had gone on a first date with someone they met on the app, while only 25% said they had entered into a committed relationship because of Tinder. So how did we get here?
Instant Gratification
Like a genie in a bottle, Tinder can grant people's wishes for love (or lust) with just a swipe of their finger. If only my UberEATS food could arrive at my door as fast as my next match, then I'd truly understand the meaning of happiness. This emphasis on speed and efficiency can create a sense of urgency and instant gratification that can be both appealing, problematic, and addicting.
Swiping through potential matches can create a sense of anticipation and excitement, and the immediate feedback can be validating. However, instant gratification can also create unrealistic expectations. Because the app encourages users to make quick judgments based on superficial factors, it can be easy to overlook potential partners who might be a better match in the long run. "Mehh, your hairline is too far back." Right swipe!
Tinder has gained a reputation for scams (Tinder Swindler on Netflix is like a car crash–you can't stop watching it) and has also cultivated a culture of casual hookups and short-term relationships, garnering the app the nickname 'the hookup app.' With the ability to connect with potential partners quickly and easily, people are more likely to engage in casual sexual encounters rather than waiting to establish a deeper connection before becoming sexually involved, altering the nature of traditional dating norms. Is that a bad thing?
We're not living in the 50s anymore, so not necessarily. But if you aren't on the same page as your date, then you're probably not going to like it when the guy who called you babe in bed last night tells you the next day he's not ready for anything serious because he's just been alone his whole life. Yeah, that's the point of dating, but I digress. Because the app emphasizes speed, efficiency, and proximity over deeper connection and compatibility, users may be more likely to pursue casual relationships rather than seeking out a long-term partner.
The Pros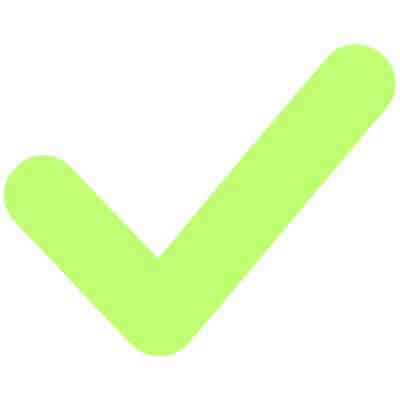 One of the most significant advantages of online dating is that it gives you access to a larger pool of potential partners than you might meet through more traditional means. This is especially helpful if you prefer not to introduce yourself to a stranger while at the checkout line at the grocery store. Life Pro Tip: The dog park is easier.
But if that's still not your thing, dating apps allow you to connect with people you might not have otherwise crossed paths with, which can be particularly helpful if you live in a smaller town or have a busy schedule that makes it challenging to meet new people. Or if you forget how to speak when you meet a handsome stranger at Starbucks.
Dating apps allow you to take your time browsing profiles and moving at your own pace. You can communicate with potential partners through messaging, email, or video chat before you meet in person, allowing you to feel out a connection before committing to a date.
With some online dating apps, you can filter potential partners based on various factors, including age, location, interests, religion, and politics. This helps weed out deal-breakers, so you don't need to waste your Tuesday having dinner before you realize that your date worships Marilyn Manson on the side.
The Cons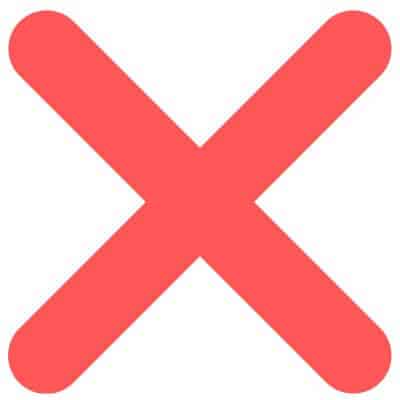 Let's be real. Unless you're Pedro Pascal, you're not perfect–and if you are Pedro Pascal, DM back on Instagram and make a girl's day!
My point is, before you decide if you want to spend your life with someone, you'll want to know the good and the bad, like how they treat animals or if they wash their feet. Pros and cons are necessary to give you a well-rounded perspective when you take the leap. So if you judge your dates like this, it's appropriate that you'd also judge the good and the bad of dating apps to decide if it's the best way for you to meet your next beau.
I don't know about you, but if I have more than three food options on a menu, I'm going to need more than five minutes to put in my order. The sheer abundance of choices on apps like Tinder can make choosing daunting and overwhelming. Apps like Hinge allow you to filter your preferences, while Bumble will enable women to make the first move. Fun fact: The woman who created Bumble in 2014 co-founded Tinder and wanted to create an app where women could take the reins in dating.
Ghosting is another issue with online dating. And no, not the Casper kind. The kind where a guy named Stevie posts only group photos of himself makes the mistake of giving you his number and then turns out to be a married man named Carl.
You're forced to waste your Thursday night finding his wife on Facebook and revealing that husband is frolicking on Tinder as a much hotter and younger man whose image he probably stole from Google. Like why, first of all? But second of all, just gross. Clearly not speaking from personal experience at all.
Misrepresentation and catfishing are common occurrences in the dating world, so much so that MTV made a show on it and coined the term Catfish. Apps like Zoosk, which encourage video chatting, can ensure you're talking to who you think you are.
So now that you've gotten the whole story, you've decided you want to give Tinder or another app a try. This leads us to our next step. Where do you go from here?
Navigating the MineField
No–you don't need to worry about bombs. Relax. Dating isn't a war zone, as much as some of the single people out there may say. With a few tips, you'll have a better idea of how to weave your way into safe territory, and before you know it, you'll be bonding with the enemy and making them your new best friend and hopefully something more.
Before you start swiping, take some time to think about what you're looking for in a relationship. Are you seeking a long-term partner, a casual hookup, or someone new to join your four-way marriage? Knowing what you're looking for can help you filter potential matches more effectively and avoid wasting time on people who aren't a good fit.
Are there certain qualities or values that are important to you? Do you need someone to watch all the horror movies with you and be okay with your infatuation with Pedro Pascal? By being clear about your goals and priorities, you can narrow down your options and focus on the people who are most likely to be a good fit for you.
While swiping right on every attractive person you see can be tempting, just don't. Especially if you're a man. According to a study by Cornell University, women swipe right on only about 4.5% of potential matches, while men swipe right on about 60%. Boys, we know this, and it makes us feel less special. We know you want to get laid, but this ain't the way to do it.
Yes, Tinder is one of the most popular dating apps, but it's not the only one out there. Consider using multiple dating apps to increase your chances of finding a compatible match. Different apps attract different types of people. You're probably not going to find the same person on Christian Mingle as you would on AtheistPassions.com. Just saying.
So what do you think? Are you ready to get out there? You can do this. Just remember one last thing. Practicing self-care is essential. It can be tempting to rush through the online dating process in search of the validation that comes with a match. Spoiler alert: It's a dopamine hit. And guess what? You can also get that from exercise. Or from watching The Last Of Us.
In other words, you need to find your happy place on your own before you get out and meet new people. Otherwise, you're going to be out there feeling incomplete and searching for your other half for the wrong reasons.
Dating is a lot more fun when you approach it with a full cup. Otherwise, you'll constantly be holding out for something better. And that's why you make sure that when you get into your next relationship, you add an addendum: 'we're monogamous unless Pedro Pascal walks into this room right now and then I get a freebie.'
And now that I think about it… I should probably go add that to my Tinder profile. Always be direct, friends! It will help when you take that next trip to LA.