Dust off your blender and get all the fixings ready for some margaritas to celebrate Cinco de Mayo! On May 5, 1862, the Mexican Army beat the French in the Battle of Puebla. This was a big win for Mexico, which was outnumbered by France (6,040 to 4,500) and was the underdog since France hadn't lost a conflict in 50 years.
Whether you're single, taken, or otherwise, this holiday is an excellent opportunity to honor Mexican culture. And if you are single and looking to spice up your lackluster love life, we will tell you how to use dating apps to find a fun companion (or compadre) for Cinco de Mayo festivities! We'll also point you toward the best dating apps for Mexican singles or those looking to meet Mexican singles!
Let People Know You Want to Party for Cinco de Mayo
OK, so you want to celebrate Cinco de Mayo with a date, right? Whether you need a plus one for a party or are just in the mood to meet new people and don't feel like exploring a new area of the town on your own, there are a lot of apps to help you find a date at the last minute. One way or another, there's a dating app out there just itching for you to use it to find your ideal partner for a saucy night!
Here's how to snag a date for any Cinco de Mayo party sitch–update your profile to say just that. Many of the best dating apps have features that allow members to answer prompts like "I'm searching for…" and you just plug in "a fun senor or senorita to hang out on Cinco de Mayo."
You can also add it right to your bio and say, "I want to drink margs and do too many tequila shots on May 5, who wants to join me?" Once you secure the bag (a date), you can take it from there. What started out as a fun date night could turn into something more if you click with your Cinco compatriot–you never know!
So, to reiterate: what would we do without technology? Many singles seem to be constantly checking various dating apps, so your message has a good possibility of being seen quickly. The ability to see whether someone had received your message and/or check when they were last online is a useful feature when trying to locate a date at the last minute using a dating app.
And if you haven't heard back from anybody…don't panic! It's possible to locate a date for Cinco de Mayo as you can connect and communicate with numerous users at once. Rejection is inevitable, but it's far less painful when it happens on your phone screen instead of in person.
Best Dating Apps for Cinco de Mayo Companions
Let's just say that these dating apps can be a single person's savior to help you find a last-minute date, whether you're searching for true love, a fun night out, or anything in between.
Zoosk
Although Zoosk is a relative newcomer compared to other dating giants, it is quickly gaining ground. As about forty million individuals have joined the dating app, you have access to a massive dating pool of potential partners so you can find a fun companion for Cinco de Mayo!
Zoosk's "SmartPick" feature uses profile information to assign members to one of many predefined "types," each of which has an impact on the app's matching algorithms. In addition, the app has a clever feature called "Carousel," which is similar to other contemporary dating app features (swiping left or right displays more or fewer options, respectively).
eHarmony
Even though eHarmony is known for attracting those looking for serious relationships, you can still use the app to find a friend to celebrate holidays like Cinco de Mayo with. It might start off as a simple date, but who knows where it will go from there!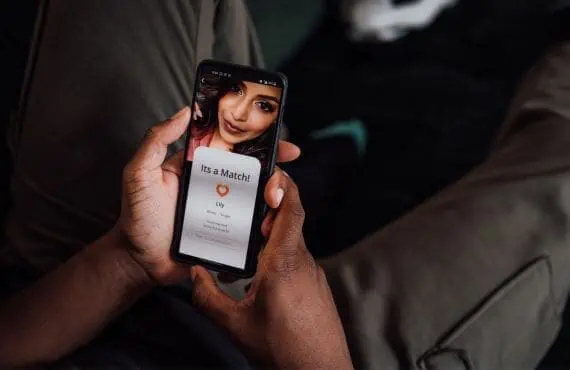 This platform is unlike any other dating app since it uses complex algorithms to pair compatible people together— eHarmony's effective methodology is based on years of study of what goes into building happy, healthy relationships.
Badoo
If you're on the more laid-back side of dating, Badoo is a great choice. Badoo shows users currently nearby and shares your interests in the "People Nearby" section. You can simply initiate a conversation with them or "like" their profile.
The "Encounters" tool, which is similar to Tinder, is another option. You may "like" or "pass" as you swipe through the profiles that Badoo believes you'll enjoy one at a time. Badoo is a top choice among Mexican singles looking for a free dating app, and users can pay for additional "Super Powers."
Tinder
Tinder is another time-saving dating app that can help you locate a companion for the same night or within the next hour. Tinder, like other dating apps, notifies you when someone in your area is online.
Yet, if you're looking for a date for Cinco de Mayo, you might want to start making connections with potential partners right away so you can start chatting and eliminating any undesirables.
Bumble
In heterosexual relationships, women contact men first on the dating app Bumble—both parties can initiate communication in same-sex couples. On top of that, the app sets a time limit of 24 hours for you to contact a match once you've been paired.
And if you're at a loss for what to write in the first message, don't worry; all you need to do is to initiate contact. You can keep it brief by commenting on their bio and asking a question that leaves the door open to interpretation. Simple!
There will be plenty of opportunity for more elaborate discussions down the road. If you want to locate a date for Cinco de Mayo, you should probably get in touch with them before the window closes in 24 hours. But while Bumble itself is cost-free, there are paid upgrades available that offer users additional features.
Elite Singles
If you're searching for a professional partner to celebrate Cinco de Mayo with, Elite Singles is an excellent dating app. Eighty-five percent of Elite Singles members have advanced degrees in professional fields like law, medicine, and finance.
Almost 2 million individuals across the globe use it, and over 381,000 more sign up every month, and the "Have We Met?" feature allows them to locate other like-minded singles with a simple swipe quickly. This means users have a lot of options when it comes to finding a romantic partner.
OkCupid
OkCupid is a dating app where users can browse profiles, read bios, swipe right or left to express interest in a potential match, or use the app's algorithm to find compatible people.
How well you and another user are matched on OKCupid is based on a combination of data and algorithms–members can answer many multiple-choice questions on everything from your level of romantic attachment to your political leanings. You don't have to take the quiz, but if you do, you could discover a better match and a last-minute date with someone with whom you "match" 90% rather than 10%.
Seems like you'll have no shortage of potential companions for Cinco de Mayo. The app is free; however, premium upgrades are available at an additional cost.
Final Thoughts
Overall, there are several dating apps to acquire a last-minute date, whether to celebrate Cinco de Mayo or for any other reason! There are likely many other singles in the same boat as you on Cinco de Mayo, looking for something fun to do. Why not find those people and, instead of spending the night alone, spend it together?
Margaritas, tequila shots, and traditional Mexican fare are always more fun when you have someone to share them with. Just remember to take it easy on the Patron so you can actually remember how much fun you had at that Cinco de Mayo celebration.