When you're a business professional, your time is precious. It would help if you made the most of every opportunity, and that includes when it comes to dating. This blog post will discuss how to date as a business professional and succeed.
We'll cover everything from preparing for dates to follow-up etiquette. So, whether you're just starting out in the dating world or have been at it for a while (with or without success), this guide is for you.
Organize Your Work Week before Committing to Any Dates
The first step to dating as a business professional is to get your work week in order. You need to know your schedule and make time for dating.
This means setting aside time each week to go on dates. Finding time during the week can be challenging, but it's important to make dating a priority.
If you're struggling to find time, try looking at your calendar and seeing where you can free up some time.
Make time for dating and stick to that schedule. Maybe you can wake up earlier one day or take a lunch break instead of working through it. Whatever you do, don't let your workweek control your dating life.
Prepare for Dates in Advance
Once you've made time for dating, the next step is to prepare for your dates. This means picking out the perfect outfit, preparing conversation topics, and ensuring you have everything you need before leaving the house.
Picking out an outfit may seem like a small task, but making a good impression on your date is essential. First impressions are key, so take your time and choose an outfit that makes you feel confident and stylish.
As for conversation starters, it's always helpful to have a few in mind before you meet your date. This way, if there is a lull in the conversation, you can quickly bring up a topic to keep things going.
And finally, before leaving for your date, make sure you have everything you need. This includes your wallet, phone, and any other items you might need during the date.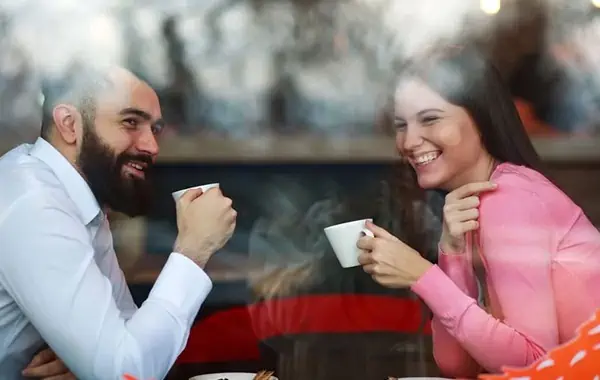 By preparing in advance, you'll be able to relax and enjoy your time with your date without having to worry about anything.
Know What You Want
One of the most important things to remember when dating as a business professional is to know what you want. This means being clear about your intentions and knowing what kind of relationship you're looking for.
Are you looking for something casual or long-term? Are you interested in dating multiple people or just one person? Knowing what you want will help you narrow down your options and find the proper dates for you.
It's also important to be honest with your dates about your intentions. If you're only interested in something casual, don't lead them on by acting like you're looking for a serious relationship. Be upfront and honest from the beginning to avoid any confusion or hurt feelings later on.
Follow Up after Dates
The next step in dating as a business professional is following up after your dates. This means sending a thank-you note or text message, connecting on social media, or even scheduling another date.
Sending a thank-you note is always a nice gesture and shows that you're grateful for the time spent with your date. If you're not comfortable sending a note, a text message is also appreciated.
If you want to stay connected with your date, follow them on social media. This is a great way to keep in touch and see what they're up to.
And finally, if you had a good time on your date and would like to see them again, don't be afraid to ask for another date. If you're interested in someone, let them know and see where things go from there.
Don't Be Afraid to Ask For Help
If you're struggling to find time to date or need some help finding compatible matches, don't be afraid to ask for help. There's no shame in admitting that you need a little assistance when it comes to dating.
With a bit of help, you can find success in the world of dating as a business professional. You can ask a friend to set you up on a date, use a professional dating app, or even hire a dating coach. Whatever you do, don't give up on your dating life.
Take Your Time
Finally, don't feel like you have to rush into anything. When it comes to dating, it's crucial to take your time and find someone that you're compatible with.
Don't feel like you have to date multiple people or go on a date every weekend. If you're not feeling it, there's no shame in taking a break from dating. You can always come back to it when you're ready.
Final Words
Dating as a business professional can be challenging, but it's definitely possible to find success. Just remember to be honest about your intentions, use a professional matchmaking service, and take your time. With these tips in mind, you're sure to find dating success.