Imagine a cozy tavern on the outskirts of a small town, set near a picturesque forest with a roaring fire that a passersby can see.
You open the heavy, creaky wooden door with a "Welcome" sign, and not one person looks up at the sound. Hmmm, that's odd. Not a curious person among the patrons?
It's then that you clock it—around every old-timey oak table are young men and women huddled together, hyper-focused on the board game in front of them and whispering conspiratorially while strategizing their next game moves. This tavern is packed with nerds.
What game do you picture them playing? If you guessed Monopoly, then this blog is not for you. We said, nerds! And that's not an insult, by the way.
If you felt it in your Spidey senses that these players were deeply engrossed in a game of Dungeons and Dragons and planning an attack of opportunity, you are among your people, and we get you and we are gonna Dungeon crawl to learn how to find the perfect tabletop gaming match online.
Did you know that in the big wide world of online dating, you can set off on an epic quest to find the perfect companions for some epic tabletop gaming sesh's? That's where gamer dating apps come in. It's kinda like embarking on a heroic adventure, but with dice and cards and there's nothing important at stake—just your D&D rep.
Instead of inflicting a critical hit to a nemesis, you'll be rolling the dice to find out the connection of D&D and dating apps and hopefully discover a cheat code to find your soulmate in the digital dimension.
---
Pick the Right Dating App
Like Lancelot and the Knights of the Round Table searching for the Holy Grail, it's super important to find the right dating app in order to connect with other compatible tabletop gamers. Your best strategy is to join platforms that are designed specifically for gaming communities, like GamerDating and LFGDating–they let you put your fav games right on top of your dating profile.
This is no doubt the best way to go about it, as you're gonna find someone who loves getting lost in fantasy worlds as much as you do and then? You guessed it, you can get lost together!
---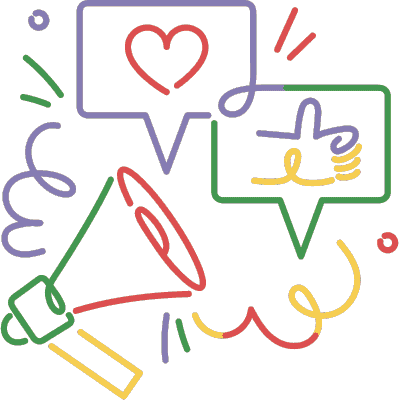 Shoutout Your Inner Geek
When it comes to making and building up your dating app profile, don't be scared to nerd out and proudly show your love for tabletop gaming. Shout your favorite games from the rooftops, or tabletops in this case, your fav characters to portray, and all of the magical D&D quests you've embarked upon. And don't forget to brag about being a Dungeon Master if you've ever had the honor!
If you embrace your inner geek or your inner whatever you are, you'll always attract the people who are into the same stuff as you, like tabletop gaming. It's all about finding people who share your obsession with D&D!
---
Create a Compelling Dating Profile
In a Dungeons & Dragons campaign, you have a character sheet. Now, just consider your dating profile an extension of that–this is where you can really shine a spotlight on your strengths, skills, and qualities that make you who you are–nerdy and lovable!
And if you want to take your dating profile to the next level, sprinkle in a few lines that show off your snarky, sarcastic side to get those potential matches interested–it's just like a D&D campaign, but for love!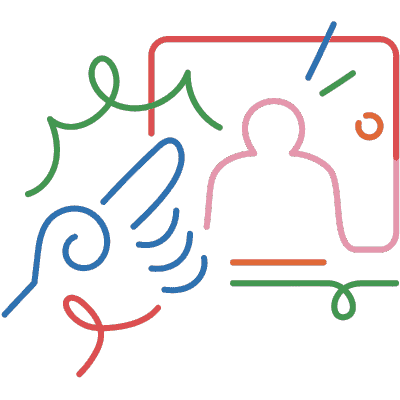 ---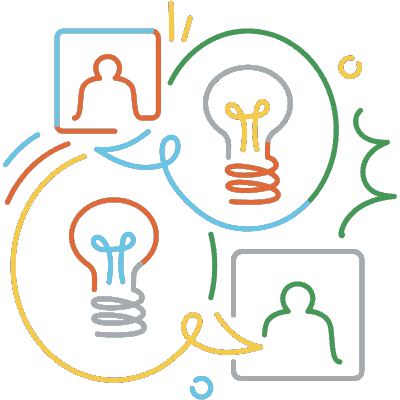 Common Co-op's
Did you match with a potential partner? Look at you! Now, it's time to set off on your co-op journey together! Ask them about their fav tabletop games, fav campaign settings, and what they love about gaming in general.
Finding out and then chatting about things you're into will make the conversation so much more interesting as well as creating connection –it's the best way to get to know each other on a deeper-than-surface level.
---
Go On a Gaming Date
Planning and going on a virtual gaming date makes the distance between you and a possible romantic interest disappear. You can both just log on and play a game you both like or take turns being the Dungeon master in a digital D&D tabletop simulator! Tackling a virtual adventure together is a really fun way to get to know each other–it'll also put your teamwork skills as gaming partners to the test.
And while you're playing, you'll be able to tell if there is any romantic chemistry sparking.
---
Hit Up Virtual Gaming Events
Look, we love the internet. Who doesn't? But one of the main reasons is its ability to connect people that would've never crossed paths in their lifetimes without the web. And it's no different for gamers–the world wide web makes it for people who love roleplaying games to come together and play online.
So our advice is, in addition to dating apps, to join a community of gamers that meet virtually! It's the perfect chance to branch out and connect with others who are tabletop game enthusiasts. And, bonus–there's also the possibility of encountering a potential romantic interest.
---
Be Respectful of Others
In the serious tabletop gaming world, everyone has their own style of play and genre–it's a big world with a ton of choices!
That said, you should be open-minded and respectful when talking about gaming preferences with potential partners. Some people are sensitive, and talking trash about their favorite game isn't the best foot to start on! Be respectful when chatting with other gamers.
---
Join Some Online Gaming Forums
Again, instead of relying solely on dating apps, you can also join a few (or a lot) of online gaming communities and forums. This is where the action happens–gamers are talking to gamers about everything gaming, and it's the place to meet some new friends from the same subculture.
Getting involved in the online gaming community will create solid foundations with other players, and you can chat up other D&D'ers who get your character sheet if you know what we mean!
---
Takeaways
Whether you are looking for a gaming buddy or a romantic partner, it doesn't have to be a days-long D&D campaign to find them! You just have to know where to look, and dating apps are the perfect place to begin your search! There are gobs of them on the market–some designed and created just for hardcore gamers.
And don't you dare be afraid to show off your geekiness–your people are out there; you just have to find them! So pick your armor class and go forth–hopefully, some D&D sorcery will happen! Dust off your dice, get in character, and fearlessly go forth on your dating app initiative.