Epic quests, objectives, and exciting missions are always at the heart of the gaming universe. However, for some devoted players, the journey to love can be just as fun–and anxiety-inducing–as the games they choose to play. Duels on the gamer battlefield can turn into real-life successful love stories when two players cross paths on dating apps.
There are so many adorable success stories that highlight how the virtual worlds of gaming can intersect with the digital realm of online dating, especially with the proliferation of dating apps geared toward gamers, resulting in dream-team romances.
Put down your custom-made gaming controller and read about a handful of the cutest gamer couples who found love on dating apps!
---
Advancing to the Next Level: Sophie and Marcus
Sophie and Marcus both shared a passion for online multiplayer games, spending countless hours battling monsters and roaming through vast virtual worlds–little did they know that their next adventure would be in the realm of love.
After connecting on GamerDating, they bonded over their favorite games and soon started playing together. As they battled through challenging quests side by side, their friendship blossomed into something more, and their virtual connection translated into real-life chemistry–they decided to meet in person.
Today, Sophie and Marcus are inseparable, continuing to take on new challenges together, not just in online games but in their relationship as well.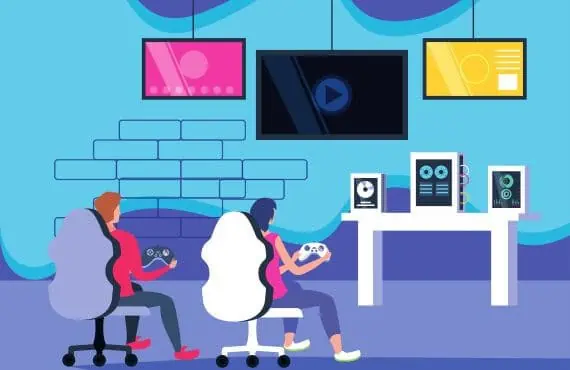 ---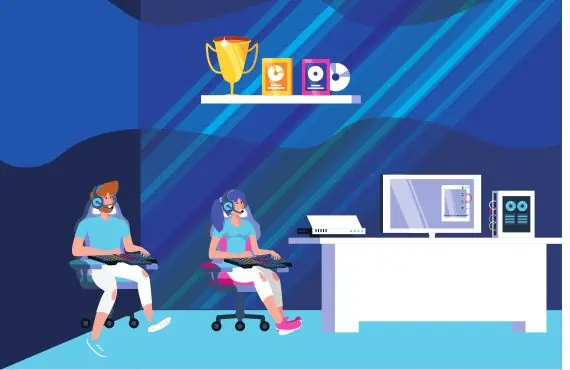 Love Across Gaming Borders: Jessica and Mario
As cheesy as it sounds, gaming knows no boundaries, and neither does love. Jessica, an avid gamer from the United States, and Mario, a dedicated gamer from Italy, crossed paths on a dating app with a shared interest in retro gaming classics. We're talking about PacMan, Asteroids–super retro, old-school Atari joints.
Despite the distance between them, they discovered a profound connection through their mutual love for gaming. They regularly played co-op games online, chatting about their favorite titles, and shared laughter over virtual victories. Over time, their bond grew stronger, and they decided to risk it all to meet in person. Thank goodness they hit it off IRL, and Mario didn't fly across the Atlantic Ocean only to find out their chemistry was online-only!
Now they regularly visit each other and are planning out their next move–where they will settle down. Will it be the US or Italy? We aren't sure, but Jessica and Mario's love story demonstrates that gaming can bridge the gap between continents and cultures.
---
A Match Made in the Gaming World: Caitlyn and Ben
Caitlyn and Ben also found each on GamerDating–their profiles instantly caught each other's attention, filled with obscure references to niche MMORPGs (Massively multiplayer online role-playing games) and inside jokes only lifelong gamers would get.
They started chatting and reminiscing about their varied gaming experiences and soon realized they shared a crazy amount of other interests in addition to gaming! From retro gaming nostalgia to competitive sports, they soon became each other's online BFFs. Although they started out as friends, romance was in the air as they tackled new game releases together–they lived about an hour away from each other and met up–at an arcade, of course! It's history from there, and Caitlyn and Ben's romantic vibe proves that gaming can be a powerful cheat code for building meaningful and lasting connections.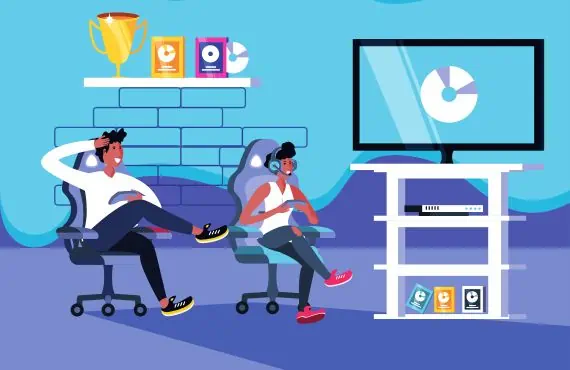 ---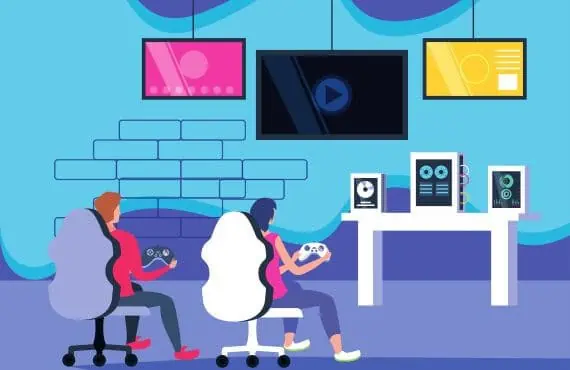 Chemistry Cheat Codes: Jeff and Cate
Sometimes, love sparks with the first swipe. Jeff and Cate matched on a gamer dating app and were stoked to discover they were both avid gamers. Their first few chats flowed effortlessly as they geeked out about their favorite gaming franchises and their most anticipated upcoming releases.
They exchanged gaming handles and embarked on a two-player adventure in an online multiplayer game. Their online and in-game chemistry was undeniable, and their virtual connection soon turned into real-life sparks.
Amazingly, they lived in the same town, so their late-night online gaming sessions turned into real-life marathon gaming dates–they go on regular dates too, but they have the most fun when they play games together. For Jeff and Cate, finding love on a dating app was like uncovering the ultimate Easter egg in their favorite game before anyone else knew it was there.
---
From Casual Gaming to Lasting Love: Kevin and Stephanie
Kevin and Stephanie were casual gamers–they weren't posted up at a console or computer for hours on end–they played mobile games on their phones to unwind after long workdays.
When they connected on a dating app, they found that they'd spent a significant amount of time playing poker on gambling apps and bonded over their shared interest in mobile gaming. Their chats quickly moved from poker tips to personal stories and life experiences. Their dating app messages turned into video calls, and they found themselves enjoying each other's company more and more.
After a month of talking, on a whim, they decided to meet up IRL, and, of course, they chose Las Vegas. While they didn't hit it big at the poker table, they did board their respective flights with a new romantic partner–their next trip will be to Atlantic City.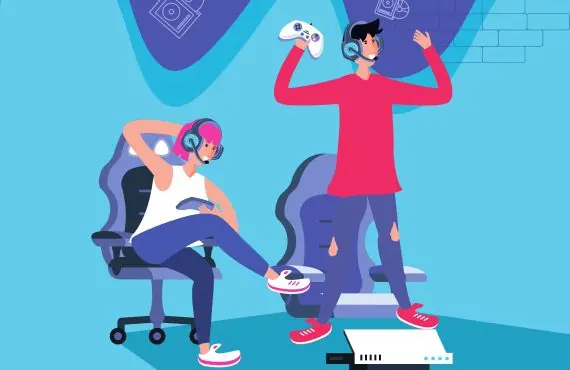 Despite Kevin and Stephanie playing what most online gamers would not consider "gaming," poker is a game they played online, so we say it counts. Their romance story highlights that even casual online gamers can find profound connections in the digital realm of dating.
---
Takeaways
These sweet success stories prove that love can grow in unexpected places, like in the universe of online gaming and dating apps. For avid gamers, discovering love with a partner who shares their passion for virtual adventures can forge a truly magical connection. They prove how gaming could move beyond simply a pastime and become a pathway to developing important and lasting connections.
If you are a gamer looking for love, don't be afraid to embark on an adventure into the realm of dating apps–branch out from your online gaming! There's always a chance you'll meet the one who will turn your digital quests into real-life romance and adventure. Have fun, and may your romantic adventures be as epic as the ones you've encountered in the video games you love.