Our team has independently researched all products and services that we have listed on this page. If you sign up or purchase through our links, we may receive a commission. See how it works.
Pastors, deacons, and church elders deal with a lot of people in their congregation and their local community throughout the week, so what do they need dating apps for? They can find love, a long-term relationship, or a marriage partner within the four walls of their church, right? Why look elsewhere when you could meet someone who serves the Lord in the same place you do?
Challenges of Dating in Your Church
Well, if you've spent any amount of time in a church or in a small community where everyone knows everyone else's business, you'll know that these are great places to meet someone who shares your faith, values, and ideals. But if things don't work out in the relationship the way you pictured, you could be in the awkward position of having to see someone every Sunday that brings up reminders of that failed relationship. Worse yet, you might be in a situation where you or your ex leaves the church because they cannot deal with the change.
And this is all without mentioning that you might not be interested in dating someone at your church or in your town, to begin with, and you want to discover love or romance with someone outside your social bubble. You want to meet someone exciting and fresh (no offense to the people in your congregation!), someone that's detached from the place where your priority is to minister and lead. Check out 16 Rules to Dating a Pastor and the Challenges that Come with It.
A Solution for Pastors
So, no matter the position you hold within your local church, you can find true love, a meaningful relationship, or a marriage partner with your perfect match, someone who sees eye-to-eye when it comes to Christian faith and beliefs. The solution for pastors is Christian online dating apps!
Best Pastor Dating Apps
#1: Christian Mingle – Best for Christian Marriages Overall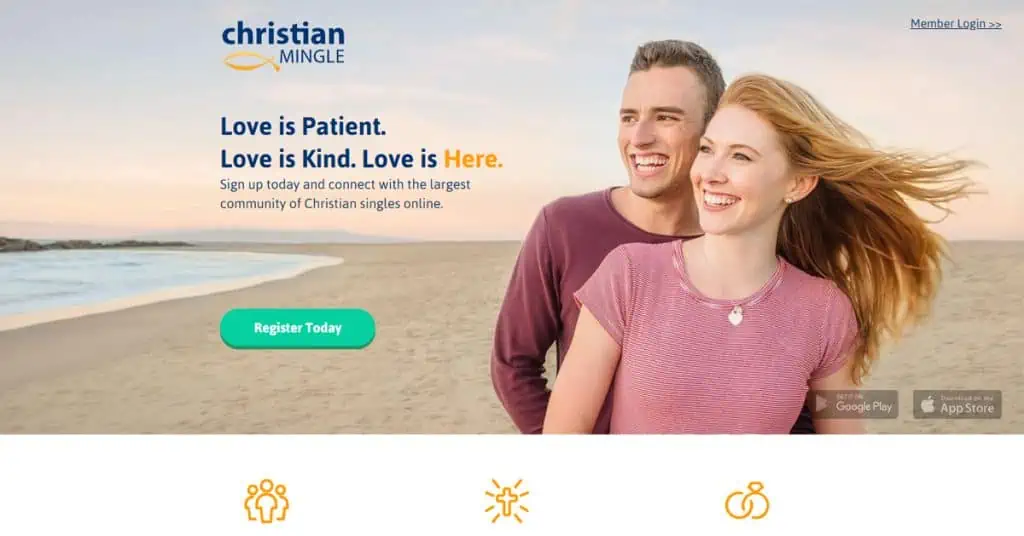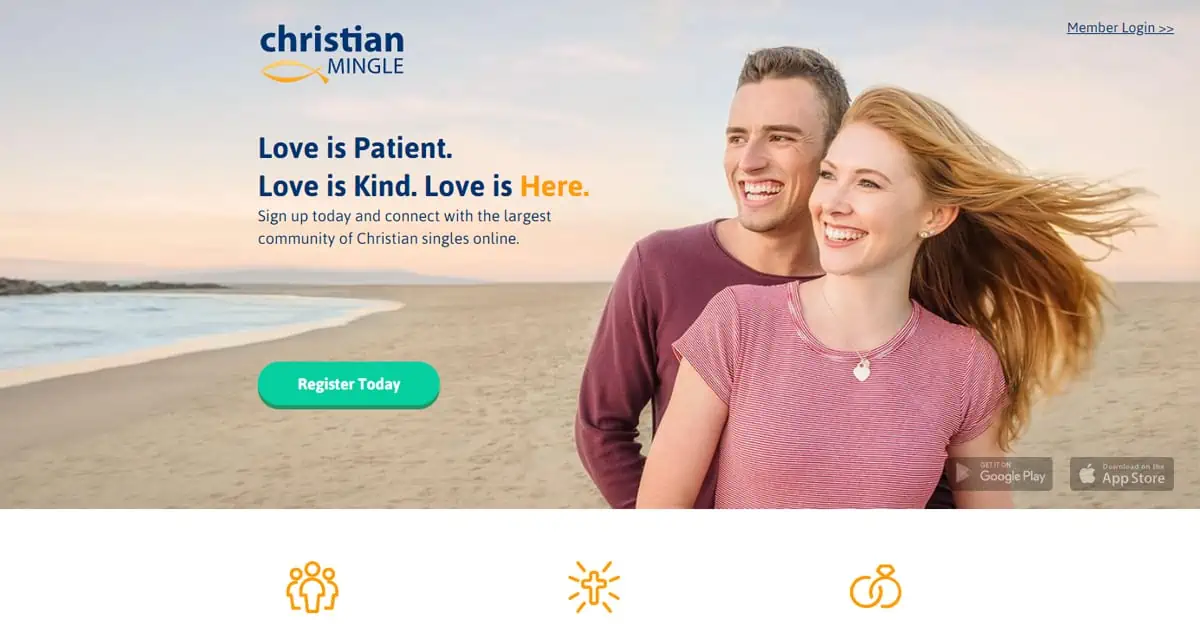 Fun Facts:
29% of all Christian marriages started at Christian Mingle.
80% of members would refer Christian Mingle and its services to a friend.
60,000 new members are admitted each month.
71% of CM members attend church each week.
90% of members want to marry someone who shares their Christian beliefs and values.
Christian Mingle is the number one dating platform for Christian marriages worldwide, boasting 16+ million Christian subscribers! Most are in the market for a relationship centered around God and their Christian values. Even those who start out looking for dates usually end up finding their forever partner!
And while its goal is to foster and develop quality Christian marriages that are made to last a lifetime, the site comes equipped with many modern dating features that you'd find at places like Tinder or Bumble, namely the Christian Mingle LookBook. This swipe-style feature allows members to "like" or "pass" on catalogs of profiles. Members then get advanced match suggestions based on their swipe preferences.
---
#2: Christian Cupid – Best for International Christian Dating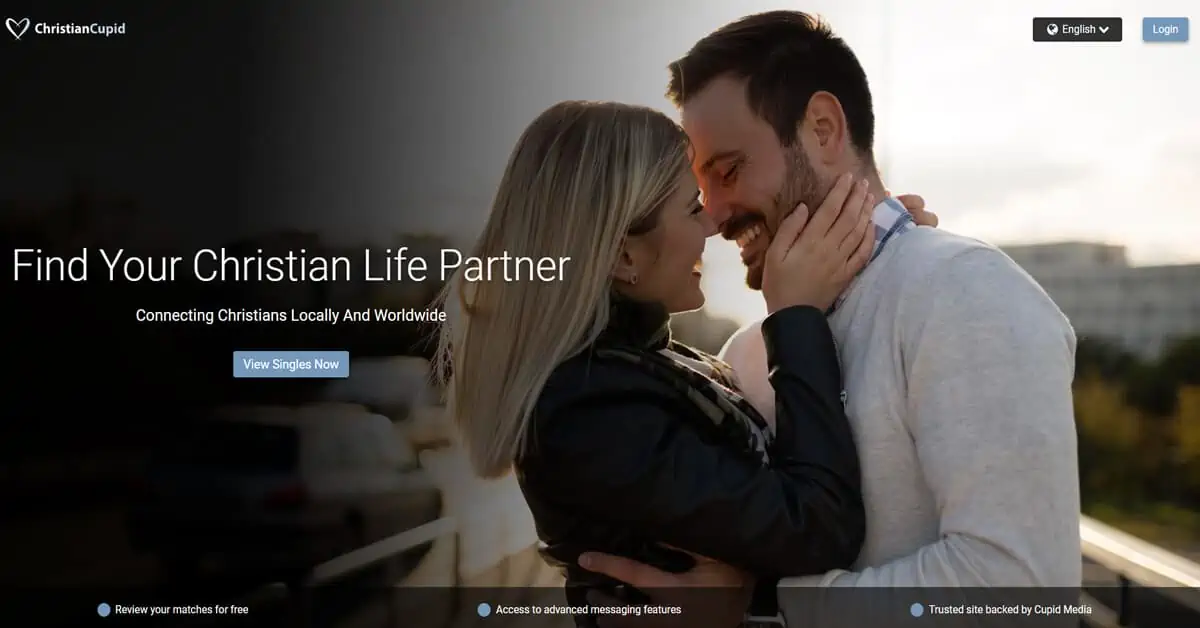 This is Cupid Media's dedicated dating app for Christian singles, where you can find matches who share your faith and beliefs in multiple nations across the globe: the United States, Australia, the United Kingdom, Thailand, the Philippines, and more.
ChristianCupid can help you find marriage partners, dates, or even friendships. The site is simple to navigate and super easy to register with, but our favorite feature must be the highlighted profile sections that show where each of your matches is most compatible with your search terms. If you're searching to find your lifetime partner or simply looking for a wholesome community of new friends, give it a try.
---
#3: Christian Café – Best for Finding Christian Dates, Relationships, or Friends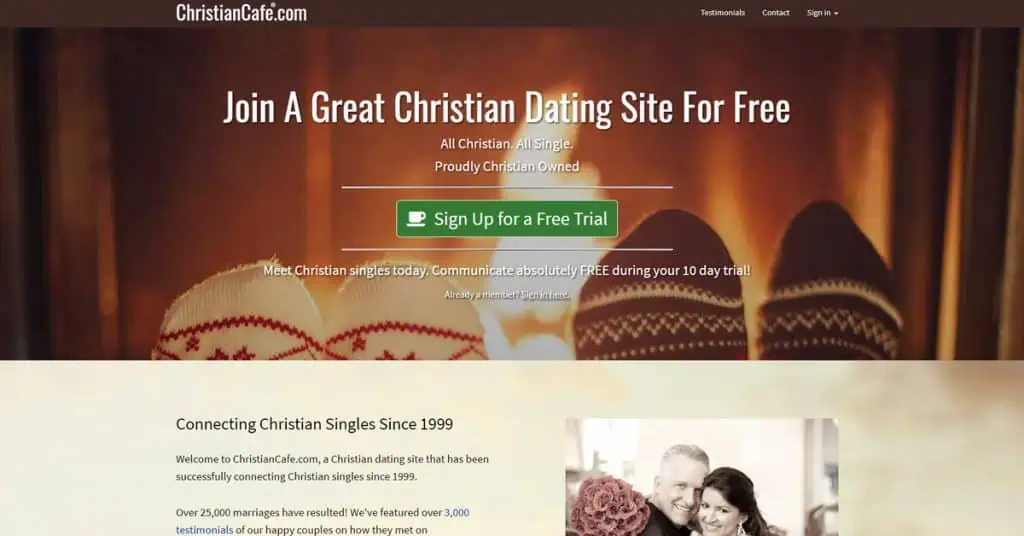 You'll love ChristianCafe and its Christian-specific communication features if you enjoy social interaction. These include a post-prayer page, a question/topic section, and a Christian relationship/life advice forum. You'll find that people at ChristianCafe have an intense interest in connecting and networking with those who share their faith, and in many cases, it's not in a romantic sense. No wonder ChristianCafe is touted for Christian friendships!
We like this one for its simple, quick signup process and the option to narrow down your match search by app activity and commitment. The QuickMatch feature also takes away a lot of the guesswork and develops a match list catered to what you like. The site is also one of the best-rated Christian dating apps, even though they have fewer members than some other, more prominent apps.
---
#4: Zoosk- Find Christian Singles in a Large Dating Pool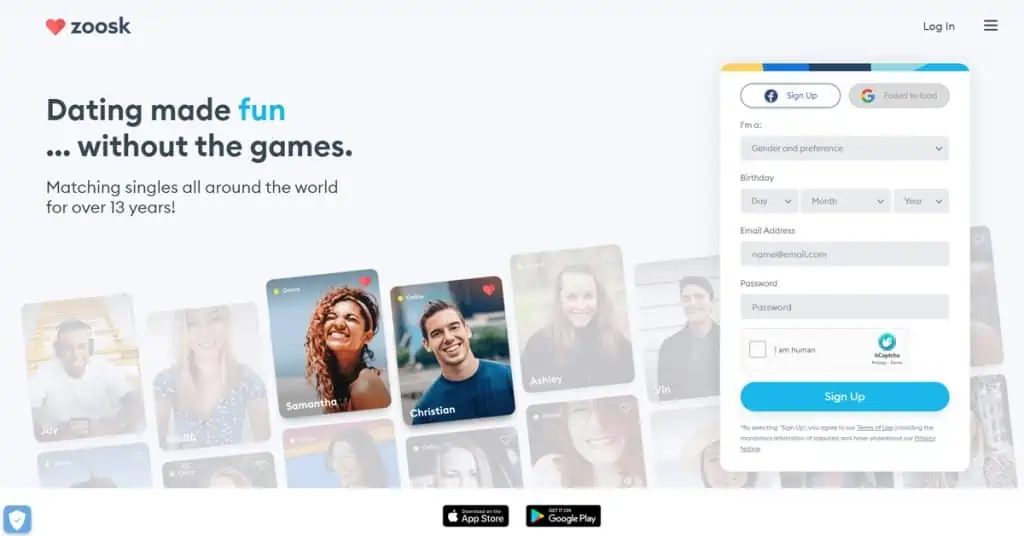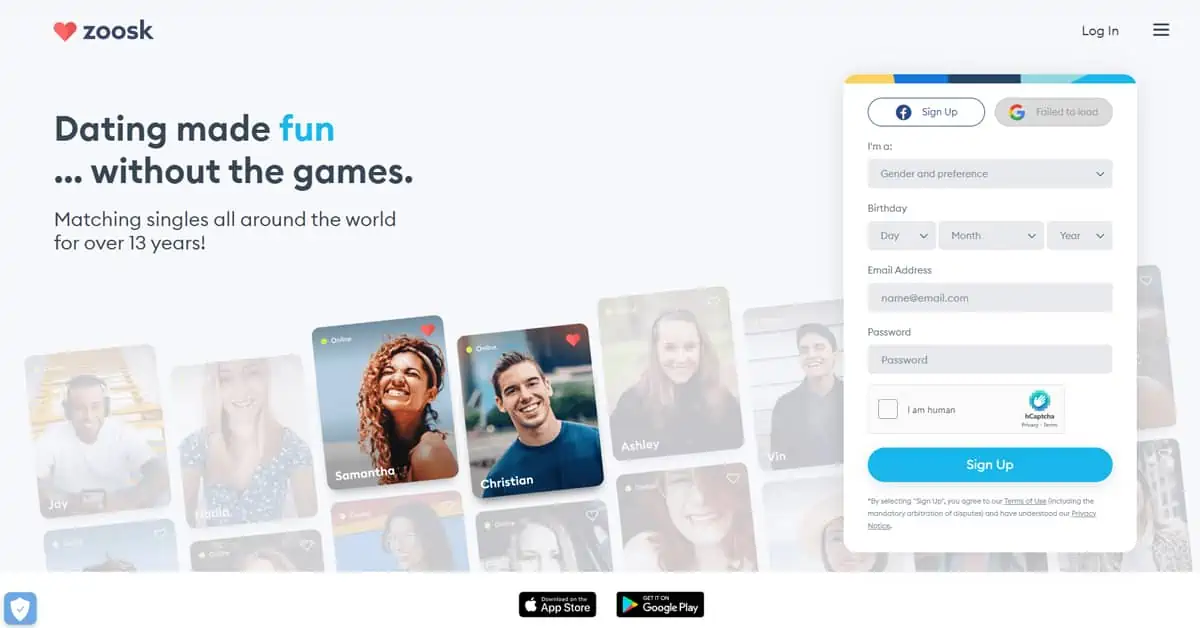 This one isn't an official Christian dating app, but we chose it for our list because 300,000 of its users identify as people of the Christian faith. Zoosk has over 40 million users, over 30 million downloads, and over 3 million messages sent daily, making Zoosk one of the most popular dating sites globally, so your chances of meeting a Christian man or woman are pretty good!
Zoosk caters to all kinds of relationships, both serious and casual. Still, new members can express their Christian faith and dating/relational intentions in their profile to draw the attention of other believers looking for a meaningful relationship. Zoosk also used advanced search filters that let members search the site for singles based on religious beliefs, values, lifestyle choices, occupations, and more!
---
#5: eHarmony- Best for Christian Relationships Centered on Compatibility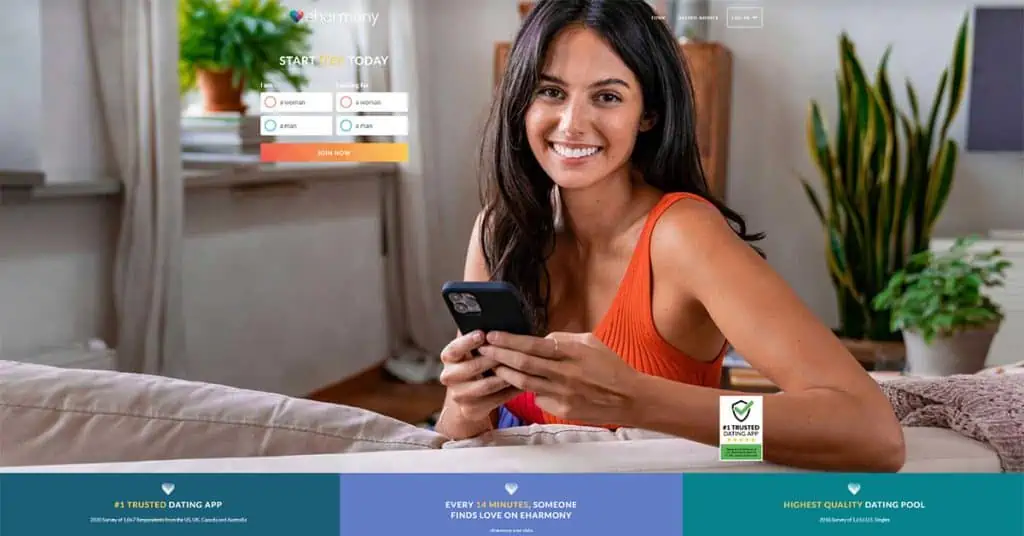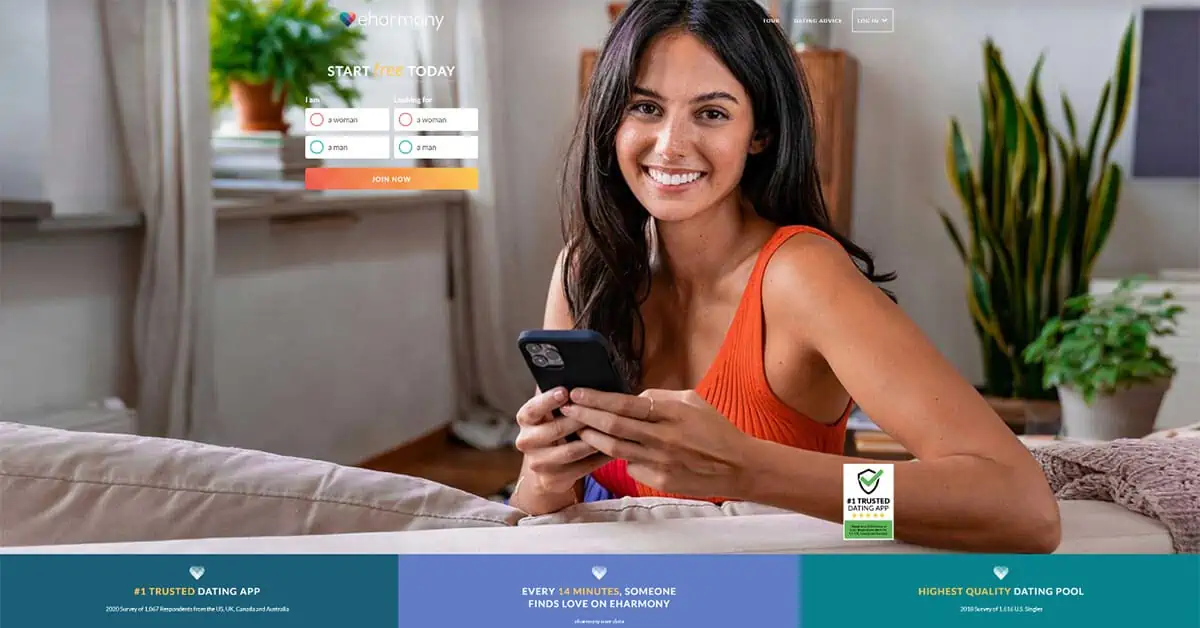 The site is responsible for 4% of marriages in the US.
438-542 people are married a day based on an eHarmony connection.
71% of women and 69% of men find their spouse within a year using eHarmony.
63.7% response rate for paid female members
Founded in 2000 by seminary professor and Christian theologian Neil Clark Warren, eHarmony isn't a Christian dating app exclusively but does have roots in Christian values and principles. He developed this app based on his belief in the value of marriage and partnership. Over 150 questions on its 32 Dimensions of Compatibility Quiz focus on spirituality, religion, values, and morals.
Aside from the more Christian aspects of eHarmony, the numbers are on their side, too, which means you'll have no trouble finding a man or woman of God here. eHarmony comprises 66+ million registered members (16+ million active each week), there are 15 million daily matches made and 2.3 million messages sent daily on the platform, and 15,000 people a day take the 32 Dimensions of Compatibility Quiz out of curiosity. People match every 14 minutes at eHarmony, so you could be next!