Expert Review of Seeking.com
Seeking.com is an online dating app that has developed a reputation over the years as a great place for elite, sexy singles to meet and begin serious relationships. More specifically, Seeking is known for putting together singles who are interested in sugar arrangements. Formerly SeekingArrangement, Seeking.com has a long history of catering to this niche dating market.
But are they as good as all the hype they get? Is Seeking.com the right dating app for you to be using in 2023? We will answer these questions and more as we review Seeking. We're going to give you an in-depth view, taking a look at its membership plans and pricing as well as the benefits and features that members can enjoy!

As we put together our overall rating for Seeking.com, there are several factors that we took into consideration, including the features you get with your membership, the quality of your dating pool and daily matches, and the overall usability of the site!
| Category | Score |
| --- | --- |
| Ease of Use | 4 |
| Daily Matches | 4 |
| Volume of Users | 4 |
| Features and Functions | 4 |
| Membership Pricing | 3 |
Pros and Cons of Seeking.com
We promised you an honest and transparent review of Seeking.com, and part of that promise means going through the good and bad parts of their online dating service. These are some of the aspects of Seeking that we like and appreciate as well as some of their weak points.
As a future user of Seeking.com, you have a right to know the pros and cons of the app. Discover if Seeking is the right dating app for you and if it's worth the time and money!
Good Reasons to Join Seeking.com
Reasons Not to Join Seeking.com
Seeking.com App Fast Facts
Here are some of the more important details that anyone should know ahead of time before making Seeking.com their dating app of choice.
Fact
Details
Site Name
Seeking.com
Key Info
• Year Started: 2006 as SeekingArrangement
• Best For: Finding singles who are open to sugar arrangements
• Gender Ratio: 50% men and 50% women
• Active Members: 40 million
• Most Popular Country: United States (66.8%)

Cost of Membership
Begins at $96.66 per month
Free Trial
Yes
Are Seeking and SeekingArrangement the Same Site?
SeekingArrangement used to be the name of this online dating app up until a few years ago when they began to do some significant rebranding. The thing that spurred a redoing of their brand was the fact that the public was conflating SeekingArrangement's services with prostitution and human trafficking circles.
To be clear, Seeking.com is known for putting together sugar arrangements between elite singles, but each party in the arrangement puts together terms and conditions for said relationship ahead of time. There is mutual agreement and consent from all people involved in that relationship. It is an entirely legal and valid practice that is within the confines of the law.
As a way to distance themselves from this erroneous and unwanted stigma surrounding their business, SeekingArrangement decided to drop the "arrangement" part of its name and become Seeking.com.
Honestly, the free trial at Seeking.com is like going out and window shopping. While some free trials are almost like test-driving a car, the free trial at Seeking.com would be like going to a dealership and only being able to look at which cars are available. With the Seeking free trial, the only two things you are able to do our view profiles and view the photos on those profiles. And that is it!
When it comes to successfully finding other singles at Seeking.com, it is best to get a membership at the site. The free trial is not a viable option for using the site and its services. In fact, you do not get any sense of how the app functions or what you need to do to increase visibility with your online profile. The free trial simply serves to showcase the singles that are available for you to meet at Seeking.com and that is all!
Seeking.com Membership Pricing
We like what we found at Seeking.com as far as membership plans and pricing went. Yes, Seeking is one of the pricier dating apps out there in 2023, but we feel it is somewhat justified when you see what kind of features and functions you get with the app once you have joined!
It is important to note that women are able to become members of Seeking.com at absolutely no cost!
30-Day Premium Subscription
90-Day Premium Subscription
90-Day Premium One-Time Purchase
30-Day Diamond Subscription
What makes these plans different from one another?
Well, for one thing, there is the length of the plan to consider. Something important to keep in mind is that longer plans have better monthly price points than shorter plans. You might pay more overall for a 90-day plan compared to a 30-day plan, but you will be paying less per month, great savings for you!
There is also the option to pay for a 90-day membership all in one shot instead of three separate payments each month. It is the same price as the other 90-day membership, but you can pay for all three months right up front! But aside from the membership length, there are benefits and features you get as a paying member…
Premium Membership Features
These include the 30-day membership and both 90-day memberships! Here is a complete rundown of features that you will get with these three premium plans:
Diamond Membership Features
You will pay a bit extra for the Diamond membership, but the benefits you get with that extra money might come back tenfold once you experience increased visibility on the app and a better variety of eligible singles!
When it comes to customer service departments at online dating apps, the industry standard seems to be a single FAQ page and no more than that.
Seeking.com follows along with this trend, with their FAQ page being the only way to contact customer service at the site, along with a generic contact form. It does seem like they respond to customers in a decent time frame. They guarantee that any comments, concerns, or questions will be addressed within 24 hours or less.
We know that the simple FAQ page setup is par for the course for dating apps all over the industry, but we still would love to see a site like Seeking add on some other avenue for contacting customer support like a toll-free phone number or live chat.
Sign Up For the Seeking App Today!
If you are interested in signing up for a free trial account or membership at Seeking.com, we have attached a step-by-step guide to signing up for your convenience! The entire process should not take much longer than 5-10 minutes!
Seeking.com Reviews From Real-Life Users
As a part of our honest reviewing process, we have included some comments from people who have used Seeking.com over the years. They can provide a lot of insight that we cannot necessarily deliver. While we have reviewed the app in-depth, we have never used it firsthand for finding sugar arrangements with other users.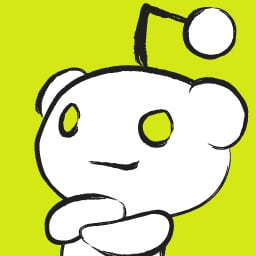 bsbdfw
2019
"Seeking is a legitimate site. As for the honesty part...a lot of their blog posts are useless & it has been shared that the owner/creator of the site actually does not give allowances. It's like Yahoo; a legitimate site but that are plentiful scam accounts. Like others have mentioned, folks can hide whether they've seen your profile. Some use it as a bookmarking tool. Nothing to worry about."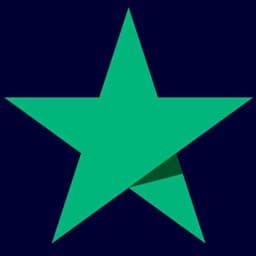 Tony Jay
July 18, 2022
"I have paid to join this website. Then, I received a warning for using this website for commercial use. This is a paradox. An SB/SD relationship is a commercial arrangement. Then, I discovered the website was packed with scammers. Sugar babies aren't forced to get ID-verified. So, there are many fake profiles on the site. A man can easily impersonate a woman. Very few women on the website don't get verified at all even if this website allows them to get verified thanks to their Instagram, Facebook, and ID. I have been scammed several times. I paid webcam chat session up front, and I got nothing in return. More importantly, seeking.com does NOTHING to protect its customers. It is OUTRAGEOUS."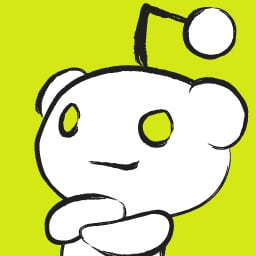 ORD-inary
2022
"Seeking is annoying in that you have to screen out a ton of people but every time I've gone back on, I've been confident I'll find someone I can connect with, as long as I look hard enough."
Here are some great alternative dating apps if Seeking.com seems like it might not be the right matchmaking service for you!
| Dating App | Best For | Review |
| --- | --- | --- |
| Sugardaddie.com | Best for singles who are looking for love and serious, mutually beneficial relationships | Sugardaddie.com Review |
| Sugarbook | Best for finding young, hot singles for sugar arrangements | Sugarbook Review |
| Elite Singles | Best for finding professional, highly educated singles who want serious relationships | Elite Singles Review |