The focus and concept of Dating.com are about as broad and all-encompassing as its name suggests. While many dating apps cater to some niche market or focus on a specific demographic, Dating.com has a broad appeal, covering several countries worldwide, and has drawn the attention of over 4.4 million users over the years. It's nice knowing there's an online dating site where the focus is dating with no major qualifiers or prerequisites.
Is Perfect-Dating.com worth the time and money, though? That's what we intend to find out in our Perfect-Dating.com review. Discover how the matchmaking process is done using advanced search filtering techniques and learn about Dating.com's unique system of allowing its members to pay only for the features they need. Anything you want to know about Perfect-Dating.com can be found in our Dating.com review!
---
---

All About Perfect-Dating.com
For a quick rundown of the vital information on the Perfect-Dating.com app, check out our fast facts and the most critical things to know about the platform before joining as a premium member.
Fact
Details

Site Name

Key Info

• Year Founded: 1997
• Best For: Finding meaningful relationships and long-term commitment with singles from all over the world
• Total Members: 4.4 million (worldwide)
• Regular Users: 180,000 (active weekly)
• Gender Ratio: 60% men to 40% women
• Average Age: 33-39 years of age
• Matchmaking Process: Gender, location, age, and several other advanced search criteria

Cost of Membership

$0.13 – $0.20 per Credit

Free Trial

Yes

Sign Up Time

5-10 minutes
If you want to try out the Perfect-Dating.com site free of charge, check out the free trial, where you can create a complimentary account and check out singles on the app!
Our Perfect-Dating.com Rating​
We examined five categories to determine our overall rating for the Perfect-Dating.com website and mobile app. After looking at their features, matchmaking system, ease of use, members, and cost to operate, we scored 3.5 out of 5 overall.
Overall:

| Category | Score |
| --- | --- |
| Features | 2.9 |
| Ease of Use | 3.8 |
| Match Quality | 2.5 |
| Cost | 4.7 |
| Active User Base | 3.8 |
| Overall | 3.5 |
Perfect-Dating.com is a decent option for finding love or meaningful relationships by drawing from a diverse pool of singles from all over the world.
Who's Perfect-Dating.com Good For?
Singles who want to meet members from all over the country or around the world.
Those looking for an easy registration process (less than 5 minutes).
You're interested in paying only for the membership feature you intend to use.
Members looking for a dynamic search process involving several search parameters (gender, location, appearance, age, lifestyle habits, educational background, etc.).
You want to experience exciting features like Live Streams, video chats, and more.
Pros and Cons of Perfect-Dating.com
Is Perfect-Dating.com worth it?
Knowing the significant strengths and drawbacks of an online dating site before diving headlong into a paid membership plan is helpful. Discover if Dating.com is the right dating site for your needs by checking out, what we feel, to be the top pros and cons.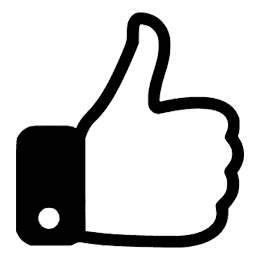 Reasons to Join
Easy Sign-Up Process: Registering your new account takes around five minutes if you want to develop a quality profile. You can begin looking at other members' profiles and testing the site without setting up your profile!
Paying With Credits: If certain features aren't helpful for your online dating goals, you don't have to pay for them. Perfect-Dating.com lets its members enjoy only the features they want to pay for. This is done by using a credit system of membership. It's a great way to ensure that you're paying only for what you're using.
Diverse Set of Singles: Many singles are using Perfect-Dating.com who reside in countries outside of the US. This results in plenty of international dating opportunities. It's a good dating app for finding singles from different heritages and cultural backgrounds.
Great Messaging System: Dating.com has a sleek, modern messaging system that allows members to send IMs and emails with contacts they make in their online dating journeys.
Video Chats: Paying members to have the chance to meet their matches face-to-face using the top-notch video chat feature.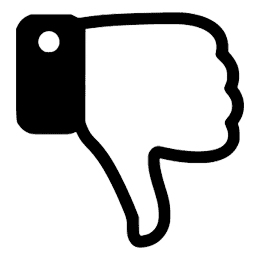 Reasons to Look Elsewhere
Many Illegitimate Accounts: There are over 4.4 million registered accounts and about 180,000 active users on the site each week. Many of these are inactive accounts or incomplete profiles, but quite a few happen to be scammers, catfishers, and other unsavory types.
Distance Settings Aren't Done Using Miles: While we love that there's some international flair going on at Dating.com, we're not crazy about the fact that the distance settings are done using countries and not miles.
Scant Profiles: Many members try to create a full-bodied profile, but there is a ton that we ran across that are super minimal in appearance, featuring one photo and primary "About Me" sections with five to ten stats tops. Of course, this comes with the territory when you run across many illegitimate profiles.
Fewer Women and More Men: Many more men use this dating app than women, which bodes well for ladies. Heterosexual women will have much better success finding the relationship they need using Dating.com than guys.
No Swipe-Style Profiles: We weren't in love with the profile setups, how you couldn't swipe through a bunch of singles at one time. Moving from one profile to the next involves returning to the search page and scrolling down to where you were on the list. It's a clunky design, if we're being honest.
Free Trial
The free trial account at Perfect-Dating.com is the default setting for all new users on the platform. It's a terrific way to get your face and information onto the app without paying and seeing what kind of singles you can find there. To enjoy membership features, one must buy credits that can be used to purchase premium features and benefits.
Free Features
It's a limited free trial; these are the core features that can be enjoyed under a standard membership plan:
Register an Account
Create a Profile
Adjust Search Filters
Basic Matching
View Profiles and Photos
Send Emails and Chats (Limited)
The free trial allows you to scope out Perfect-Dating.com, testing several features and functions to see if the site can accommodate your online dating needs. If you like the looks of the dating pool, Perfect-Dating.com will be a viable option for your online dating purposes.
Membership Plans | How Much Does Perfect-Dating.com Cost?
Perfect-Dating.com doesn't have the traditional membership plans that most other dating apps are structured around. Instead, they use a credit system where an in-app currency is used for members to purchase premium features like video calls, messaging, and sending gifts to other members (in addition to many other perks and benefits).
Credit Bundles
| Credits | Cost Per Credit | Total Cost |
| --- | --- | --- |
| 150 Credits | $0.13 | $19.99 |
| 600 Credits | $0.25 | $149.99 |
| 1,500 Credits | $0.20 | $299.99 |
Payment Options
Credits can be purchased in bundles of 150, 600, and 1,500. The more credits you buy, the more features and benefits you can enjoy on the site.
Credit/debit card*
Gift/prepaid cards
PayPal
Google Play
Samsung Pay
*Card Options – This includes all credit and debit cards as well as prepaid and gift cards: Visa, Mastercard, Diners Club, Maestro, JBC, and American Express.
Membership Features
It's much better to be a paying member of Dating.com versus a free trial user, and the membership opportunities are proof of that! Premium members can also enjoy 24/7 customer support and 50% off on all site purchases. Below are the features that Perfect-Dating.com members can purchase using credits.
Chats and Emails – While free members can send messages and emails to other members, they cannot see any of the responses they get. Credits allow members to unlock these messages and enjoy unlimited communications with other app members.
Send Gifts – In the Chat and Email sections, there are virtual gifts that members can send to singles who capture their interest. These include virtual rose bouquets, jewels, handbags, gadgets, and pets.
Send Smiles and Winks – If you want to express interest through cute, flirtatious emojis, you can send "smiles" and "winks" to other app members through the Chat and Email features.
Let's Mingle – An excellent way to simultaneously reach many singles on the app is to send one mass message using the Let's Mingle feature. Instead of composing unique messages for every single one you encounter, you can use Let's Mingle to generate a large influx of responses at once.
Video Chats – These are chats where you can meet other singles face-to-face.
Member Streams – Paying members can access live streams that app members post to their profiles. These videos that singles will post reveal more of their personality or talents, allowing you to learn more about them beyond their profile bio information. They are more familiar with the outgoing personalities found at Perfect-Dating.com.
Signing up with Perfect-Dating.com​
Perfect-Dating.com has a simple sign-up process that is quick and straightforward, lasting anywhere from 5 to 10 minutes. We created a free trial to test the site firsthand and see how easy it was to use. Here's a step-by-step guide to the registration process so you can know what to expect as you establish a new account with Perfect-Dating.com!
Step #1: Visit Perfect-Dating.com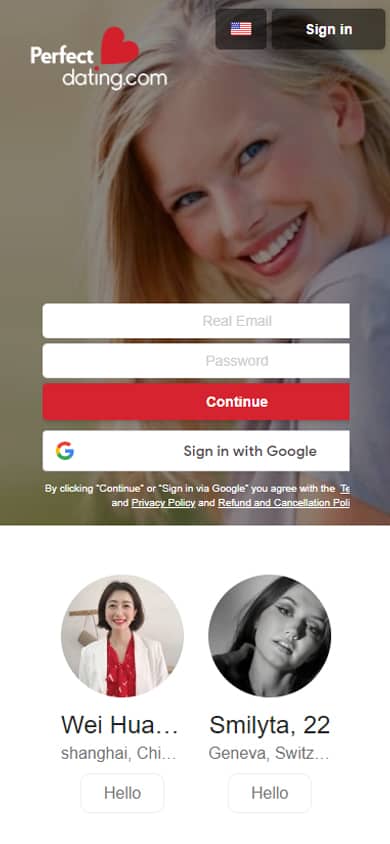 The first step is to visit Perfect-Dating.com or click on the image above for a shortcut.
You need to set up some login information that'll be used to access your new account. You have two options. One is to provide your email address and create a unique password. The other is signing in using your Google account.
Step #2: Add a Username, Your Age, and Gender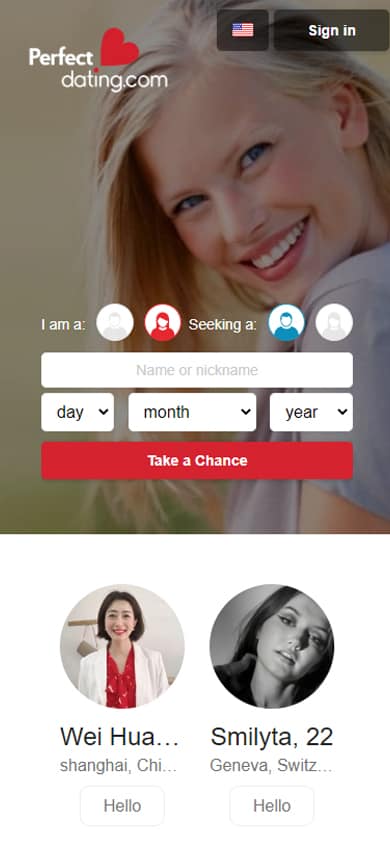 The next step involves adding your name, age, and gender. Be sure to add the gender of the singles you're interested in meeting using Perfect-Dating.com.
The name you include here is the one that will appear on your profile. Your date of birth helps verify that you're old enough to create an account with Perfect-Dating.com.
Step #3: Add a Profile Photo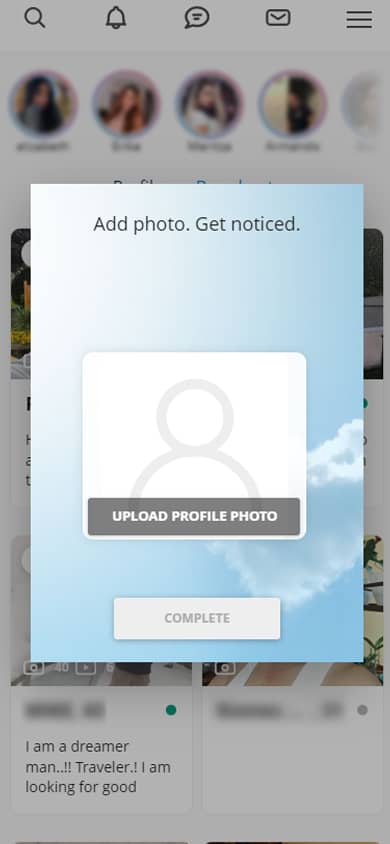 While many dating apps allow you the option of including or not including a profile photo, Perfect-Dating.com requires uploading at least one to get started!
You can upload the files on your mobile device or desktop computer and have your profile photo set up in a matter of seconds!
Step #4: Develop Your Profile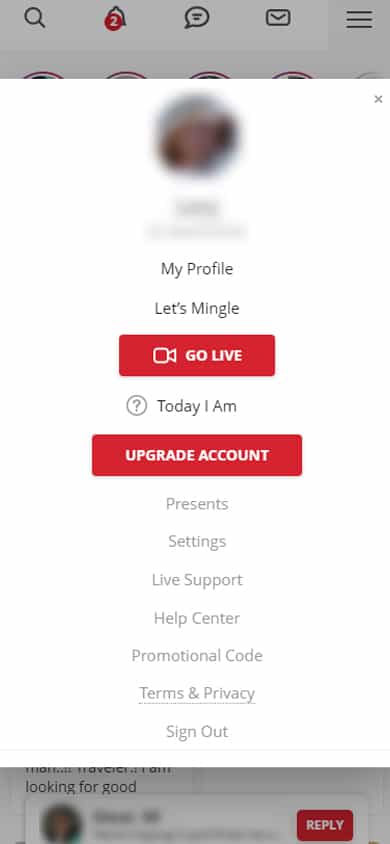 After you've uploaded your profile picture, you can begin using the site and develop your profile when it's convenient for you! Many dating apps are set up this way, allowing new users to get a taste of how the site works and functions without having their profile complete.
By clicking on the icon with the three horizontal bars, you can access your profile under "My Profile." Everything is laid out, ready to be developed, and refined into a profile that captures the attention of other members on the site.
Don't hesitate to take your time and create a well-rounded and super-informative profile! Click on the "pencil" icons to edit your profile information. The more you can fill out, the more authentic your profile looks and comes across to other singles.
Step #5: Set Up Your Search Filters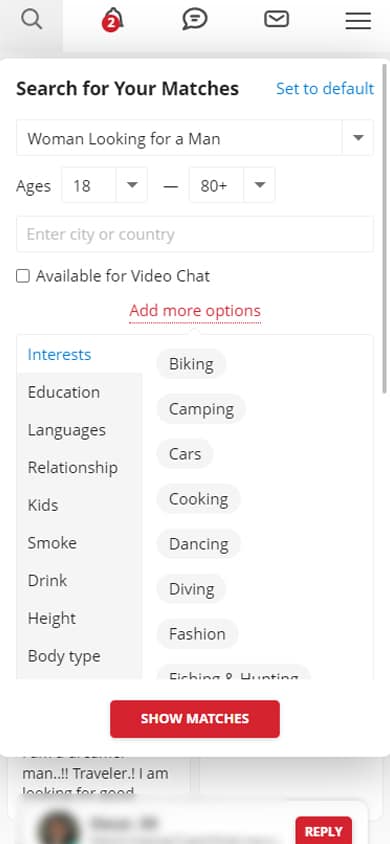 Click "Search" on the top menu bar to set up your search filters. These help you find singles close to your location and fit your dating criteria and other preferences.
The three significant settings are gender, age, and location, but there are more filter options under "Add More Options" that can be used to expand your search using other criteria like interests, education, lifestyle choices, appearance, and languages spoken.
Although it's not officially a search filter setting, it's worth mentioning that "Today I Am" is an excellent way to show other singles what kind of mood you're currently experiencing. They may feel the same way, and this might capture their attention. This is a supplemental tool to your search filters and parameters. It helps unite singles with common dating goals!
Step #6: Buy a Premium Membership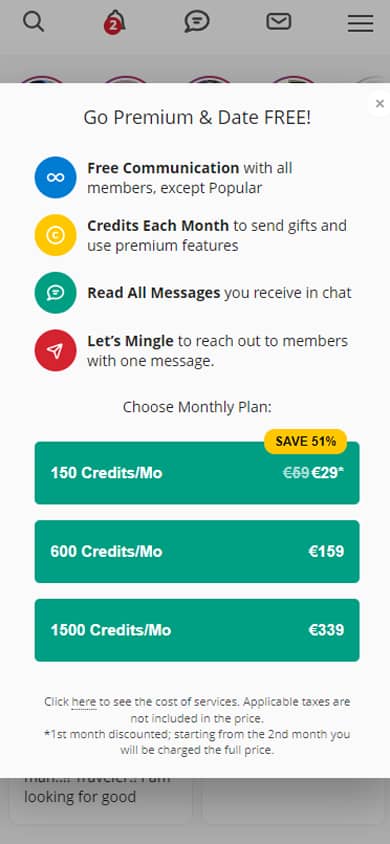 The top search bar has a giant red "Upgrade Account" button to view the membership plans and prices.
Choose a membership option that works best for you and complete the purchase by following all the steps to the checkout.
What Are People Saying About Perfect-Dating.com?​
To help our Perfect-Dating.com review be honest, open, and transparent, we've included some customer feedback based on firsthand experiences with the site. Plus, it's always great to hear another voice other than ours. There's only so much we can learn and tell you about Perfect-Dating.com by signing up for the free trial and using the site without paying for a premium membership plan.
Overall Ratings
Trustpilot and SiteJabber are our regular go-to review sites when we appraise online dating apps. There are quite a few reviews for Dating.com on both sites, each with over 1,000 reviews a piece! Here's how Perfect-Dating.com performed and rated overall on Trustpilot and SiteJabber:
Trustpilot: 3.4/5 stars (based on 1,946 reviews)
SiteJabber: 3.27/5 stars (based on 1,047 reviews)
Reviews
We did our best to capture a blend of positive and negative customer feedback from SiteJabber and Trustpilot. We intend to include some of the most recent and relevant reviews to show you what Perfect-Dating.com customers have experienced lately. Here's what customers had to say about Perfect-Dating.com:
"Somebody please close it down, Dating.com shouldn't be allowed to exist really, they are criminals. Most annoying thing is the fact that verified profiles are so fake and they all try to make you waste good money ,don't think about trying it out cos you would regret it, every single woman there wants to keep you there as long as they can so you can keep buying more credits and wasting your hard earn money!!! Word of advice for those who intend to try it out, don't…."
Jerry Blaze – February 23, 2023 – Trustpilot Review
"I haven't found the perfect dating app, so I decided to use dating.com instead. They have tons of different features and it's easy to use. I can look for profiles, send messages, and even chat with my potential matches! I've already sent some messages but haven't heard back yet. I'll keep trying to find someone!"
Haumn Gabet – February 26, 2023 – Trustpilot Review
"I just want to delete my account because the site keeps on asking me credits and credits and they still not have managed my request. So people keep on writing me emails and emails that I don't want to receive anymore. But it seems that they don't delete your account for non reasons at all! Please delete my account!"
Susanna – February 12, 2023 – Trustpilot Review
"Very few profiles are actually people genuinely looking for a partner. I set up a profile and had around 3,000 messages (A lot from China). When I joined/paid – thanks to 23.99 euros, any msg I replied to, quickly took all the 'credits' I purchased. Be aware if you want to read emails or msg or open emails/chat/pictures etc. they have a 'virtual cost' – read the small print as any 'gift' or msg comes with this cost. It is a waste of money and I am personally asking for a refund RIP OFF. Shame on you Dating.com, for profiting off people's emotions. Horrible experience."
Tracy M. – November 27, 2022 – SiteJabber Review
"It's way way to expensive for what they are offering compared to other sites. You pay for each email, text, picture, video you send or receive individually. You are forbidden to share personal contact information. Telephone numbers, emails, url, website, fax etc. See 5F under terms of agreement. How abusive. How do you contact each other if there is mutual interest? Just stay on the site refilling credit forever."
Antoinette M. – February 13, 2023 – SiteJabber Review
"Dating.com is an ideal website for these guys whichever are prosperous or any are facing loneliness among their lives. The website has partial subscription charges or once done including the tale creation. One will acquire lots about messages out of younger ladies any are equipped in accordance with persimmon you. Thanks a tussock dating.com because erection lives happier than always before."
Apul A. – April 16, 2021 – SiteJabber Review
Perfect-Dating.com FAQ
For any other helpful information on Perfect-Dating.com, check out our FAQ section, which features actual questions from real people about this dating app and what it offers its customers.
What Kind of Relationships Can I Find at Perfect-Dating.com?
People using this dating app usually search for long-term, meaningful relationships where compatibility and commitment are key elements to the bond. Some members succeed in short-term dating and romance, but most are interested in something more serious and committed.
Can I Use Perfect-Dating.com for Free?
If you're interested in sending messages or enjoying the more valuable features that Perfect-Dating.com offers, you need to purchase a premium membership. You can use a portion of the membership features as a free user of the Perfect-Dating.com app. Free users have the privilege of creating a profile and being able to search and look at profiles that fall under their search filter settings and dating preferences.
Is Perfect-Dating.com Safe and Secure?
Dating.com is secure when keeping its customers' private information safe, but we encourage app users to exercise caution when meeting new people on the platform. Like many dating apps, Dating.com has catfishers and scammer accounts (4.4 million registered accounts, but only 180,000 are active each week). You're bound to run across inactive or illegitimate accounts in your searches, so be careful.
How Can I Pay for Perfect-Dating.com Membership?
Perfect-Dating.com accepts all major credit/debit cards such as Visa, Discover, Diners Club, American Express, and Discover. They also accept payments using Google Play, Samsung Pay, PayPal, and gift/prepaid cards.
How Are Searches Done to Find the Right Singles?
Perfect-Dating.com comes with top-rated search filters and dating parameters that are easy to adjust for a customized search based on your interests and attraction. The leading search parameters used for every search are gender, age, and location, but you can delve into further criteria like educational background, interests, appearance, and lifestyle choices like exercising, drinking, or smoking habits.
What Are Singles Like at Perfect-Dating.com?
Most people on the app are between the ages of 33 and 39. They're usually interested in finding a serious, meaningful relationship, but many are also open to casual dating and romance. Many singles on the app live outside of the US, and your search filters have a particular setting where you can choose your preferred country.
How Do the Credits Work?
Members can purchase three credit bundles: 150, 600, and 1,500. The credits function as an in-app currency that can be used to buy membership features like messages, video chats, access to live streams, and virtual presents for other members. The credit system of membership ensures that Dating.com users only pay for what they need!