If this review sounds familiar and you feel like you're experiencing a little bit of deja vu, don't be alarmed–you are not losing your mind. In a quick turn of events, what was once the Teaser AI dating app has become the Mila dating app.
After a short three months on the market, the developers pulled Teaser AI because of user confusion about who was an AI and who was a real person and decided to retool and rebrand with what is now the Mila dating app.
There won't be much of a learning curve, as most of the features and functions are the same, but there are a few differences to be aware of, mainly, that it's a dating coach instead of chatbots making the initial conversations. We'll get into that all in our complete review of the Mila dating app for 2023!
---
---
Our team has independently researched all products and services that we have listed on this page. If you sign up or purchase through our links, we may receive a commission. See how it works.
Introduction to Mila
In the app store, the description reads. "Hey, I'm Mila, your enchanting guide through the realm of connections. Seeking a night of sparks or something more? Are you tired of swiping endlessly and watching shows alone? It kinda feels like today's dating apps just try to make a quick buck and tie you to that screen forever – it's time for a change.
"Here's the tea: I've got your back, using every ounce of info I have to make you shine. Yeah, YOU, the one with the killer smile. I'll whisper suggestions for your profile, lend a hand with the perfect icebreakers, and decode your personality to score you those mind-blowing matches. And guess what? I've got a lot more on the way."
Sounds good, right? What's the catch, then? No catch! Give it a go, locate your person, and say "hi."
A Brief Overview of Mila's History and Success
The team behind Mila also made Dispo, a famous photo-sharing software co-created by David Dobrik, a prominent YouTuber.
We don't yet know how many people use the app or how much it helps them locate appropriate matches; it literally debuted in the Fall of 2023, but Mila is just one example of how rapidly artificial intelligence is transforming the online dating scene.
Mila's Unique Approach to Online Dating
Given that Mila uses AI dating coaches, it's clear that this approach to online dating departs considerably from the standard dating app. Mila, which will ask more in-depth questions as it gets to know the person, and then produce a compatibility score to compare with other users.
Is Signing Up for Mila Worth It?
While we'd like to guarantee that joining the Mila dating app will be worthy of your time, we just can't make that guarantee–yet. We need a bit more time to gather data to determine how effective it is in matching people who are likely to be compatible as romantic partners.
For now, we will say that if you are seeking some help in the dating area when it comes to initial conversations and AI finding compatible matches for you, we think it is most definitely worth it!
Our Ratings
Mila receives a strong 4 stars overall–you should absolutely check it out if you're looking for something new and innovative to help you find love or more casual encounters! Because the app is brand new to the dating scene, we have no idea how many users there are or how engaged they are.
Overall:

| Category | Score |
| --- | --- |
| Features | 4.0 |
| Ease of Use | 4.6 |
| Match Quality | 4.0 |
| Cost | 4.0 |
| Active User Base | N/A |
| Overall | 4.1 |
What We Like
The fact that Mila is the original newcomer to the dating app market only adds to the app's appeal. Here's what we really like about the platform:
AI Dating Coach – Nervous about talking to your matches? A personal AI dating coach is here to help and lessen the first conversation nerves!
Easy To Use – The Mila dating app is not only user-friendly but also has an attractive layout that will wow even the most picky daters!
Strong Community Guidelines – Here are the community guidelines for the Mila dating app posted on the app page:

"What's the Mila Community? It's a place where you can look for love and be treated with respect. That starts with a community where everyone can feel comfortable being vulnerable and showing who they are. And so we've got to have norms that uphold these goals. Vulnerability, honesty, and authenticity have a place on Mila. Violating privacy, cat-fishing, bullying, and otherwise breaking trust — yeah, those do not. We are all old enough to have seen where dating apps short, and we want a community that genuinely uplifts all our lives. If you violate our community guidelines, we will act swiftly to remove you from our community. Full stop."
What We Don't Like
Since the Mila dating app is brand new, there are some issues when it comes to what we don't particularly like:
Unknown User Base – Since the Mila dating app literally just hit the shelves (or the App Store), we can only guess at who is currently using the dating app. Uncertainty makes us uneasy because when we review a dating app, we prefer to know all there is to know about it, and the user base is a crucial factor.
AI Can Be Glitchy – Don't get us wrong; we're in awe of AI's potential; it's just a little unnerving to have one serving as our in-house matchmaker. What if it unexpectedly moves off-topic and gives us some awful advice on how to date?
No Refunds, No Exceptions – It's not unusual for dating apps to have a no-refunds policy, but when you're just starting out, and your premium subscriptions are pricey, you might want to make an exception.
Who Is Mila Dating App Best For?
It's def targeted toward a younger demographic of daters, just like its predecessor, the Teaser AI dating app was. If the dating app takes off, it might usher in an entirely fresh phase of online dating in which technology plays a major role in creating romantic partnerships.
Demographics and User Base
Mila is aimed at a younger demographic due to its innovative utilization of AI chatbots, but that doesn't mean that everyone on the platform is going to be in their 20s! Despite stereotypes saying otherwise, some of us old folks are pretty tech-savvy and appreciate any new developments in the dating platform arena. We're guessing there will also be a fair number of the 30-50 crowd on there as well.
Relationship Types Best Served by Mila Dating App
Since the original app was created to cut down on ghosting, we take that to mean that the Mila dating app wants to foster long-term and serious relationships between its members.
Mila's Compatibility Matching System
Mila limits users to a maximum of 16 potential matches (called "picks") at all times.
The dating app allows users to filter potential matches based on criteria such as geography, age, and gender. The software's use of artificial intelligence (AI) is unclear, but it does use machine learning to help in the search for a compatible love partner.
Mila possesses the unique ability to help individuals comprehend their own personality traits and gain valuable insights into the personalities of others. Afterward, you can focus on important matters such as swapping digits and going on an IRL date.
Communication Features
It appears like the Mila dating app is pitching its primary feature less as a full-fledged dating adviser and more as an AI-enhanced dating platform. The AI assistant will review your personal information when you sign up for the app–all of this information goes towards generating compatible matches.
The Mila dating app uses an artificially intelligent dating coach to learn more about each user and recommend suitable matches based on their responses to a series of questions.
To ensure the safety of any personally identifiable information the dating app processes, they have put in place appropriate and necessary technological and organizational safeguards when it comes to secure messaging.
Mila's Membership Options
The Mila dating app has a freemium version with a premium paid membership plan that offers extra features like double the amount of "picks," profile boosts, and unlimited likes.
Free Membership
Freemium model members only get to hang onto 16 "picks." At the same time, premium membership subscribers receive double the "picks," unlimited likes, super likes, boosts, a traveling mode, and an AI-powered dating coach.
Standard (Free) Features
Create an account
Build a dating profile
Personalize a profile
Upload up to 6 profile photos
Access to 16 "picks"
Premium Membership Benefits and Pricing
The beta version of an AI-driven matchmaker offers Mila dating app premium subscribers double the "picks," super likes, profile boost features, unlimited likes, a trip mode for when you're traveling, and more.
Premium Features:
Profile Boosts
Match Rewinds
Unlimited Matches
Unlimited Likes
Super Likes
The price ranges from $19.99 per week to $39.99 per month, $89.99 for three months, and $229.99 for a lifetime membership.
| Membership Package | Membership Length | Price Per Month | Total Cost |
| --- | --- | --- | --- |
| Mila Pro | 1 week | $19.99 (one week) | $19.99 |
| Mila Pro | 1 month | $39.99 | $39.99 |
| Mila Pro | 3 months | $89.99 | $269.97 |
| Mila Pro Lifetime | Lifetime | $229.99 | $229.99 |
You can also purchase these one-time charge features on the app:
BOOST: $7.99
BOOST: $34.99
BOOST: $59.99
Super Like: $9.99
Super Like: $29.99
Super Like: $74.99
Discounts and Promotions
There is currently one promotion, according to the homepage; the winner receives a 'Mila Dream Date 50K,' and the instructions are below:
"HOW TO ENTER: During the Promotion Period, Entrants must either (i) download the Mila app and post a TikTok explaining why they deserve to win a dream date and tag #MilaDreamDate50k; or (ii) send an email with your name, address, email and phone number and request "Enter Me in the Mila Dream Date $50k Sweepstakes" to support@miladating.com. You will receive one entry for each new piece of content created or an email entry sent during the Promotion Period. Maximum of 10 entries per individual regardless of method. Any email entries must be received by the end of the Promotion. Multiple participants are not permitted to share the same email or other account needed for participation. Any attempt by any participant to obtain more than the stated number of entries by using multiple/different email addresses, accounts, identities, registrations, and logins, or any other methods will void that participant's entries, and that participant may be disqualified. Using any automated system to participate is prohibited and will result in disqualification."
How to Sign Up on the Mila Dating App
We signed up for the Mila dating app on an iOS device, and it took us about 5 minutes from top to tail! The process is super easy, and users can speak their answers instead of typing them in—we like that!
Step 1: Download and Install the Mila Dating App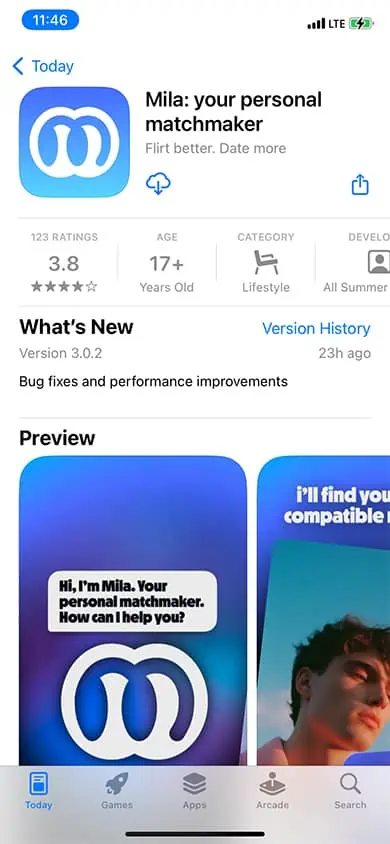 Navigate to the App Store and search for Mila: your personal matchmaker. When it pops up, click the "GET" button and then open the app when it's finished downloading.
Step 2: Get Started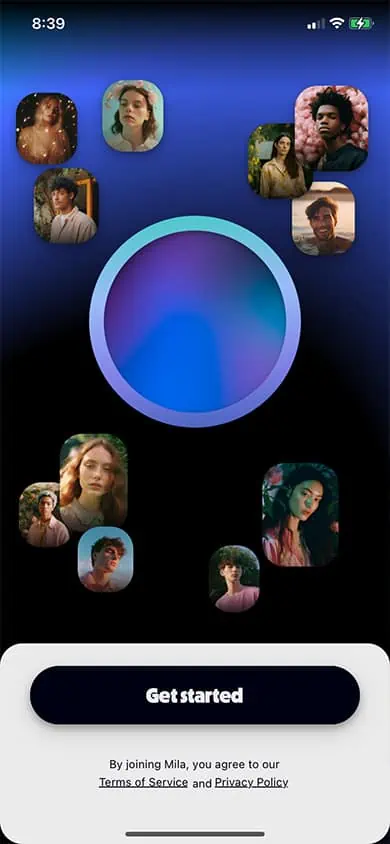 When the app is open on your device, click on the "Get started" button to begin creating your Mila dating app profile.
Step 3: Verify Your Mobile Number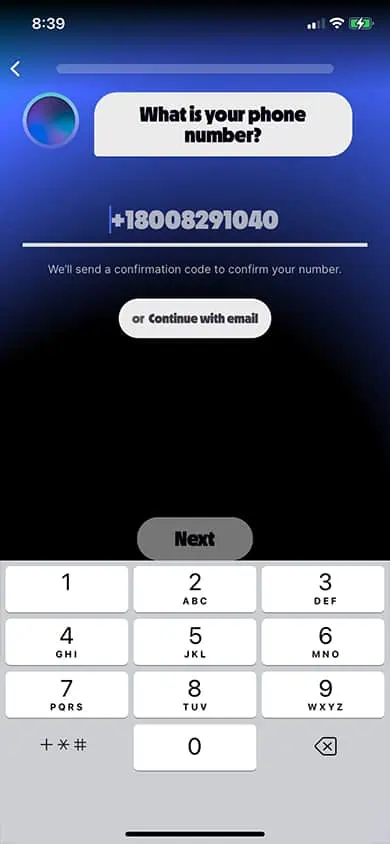 Enter your mobile phone number, and when you receive the six-digit confirmation code, plug it into the designated space.
Step 4: Basic Details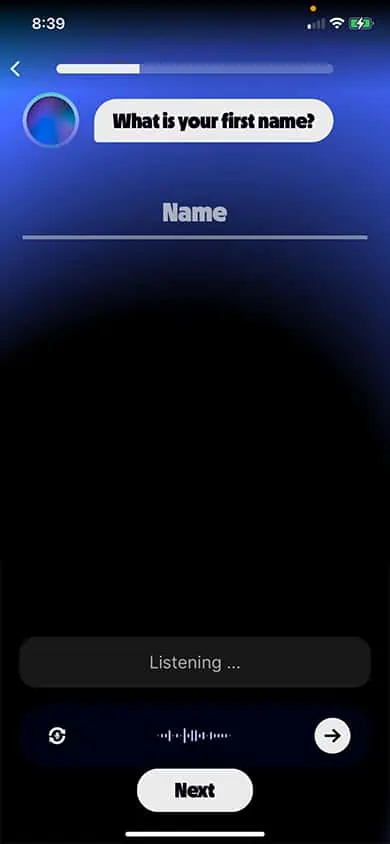 Choose your location, enter your first name, date of birth, and email address.
Step 5: Upload Profile Photos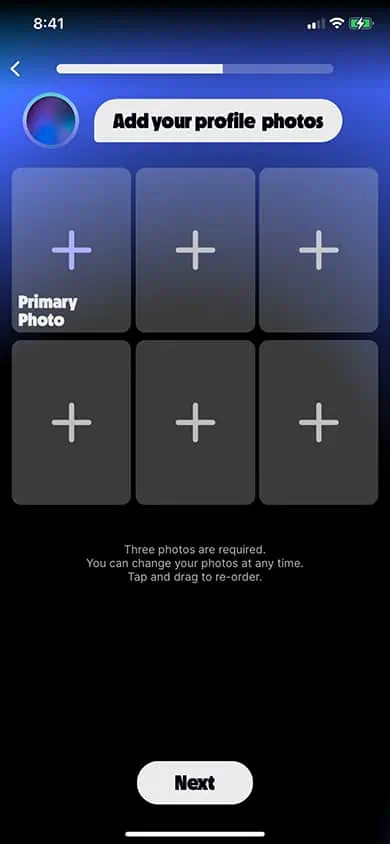 Now, you need to add your profile photos! You can upload a total of six, but you are required to add a minimum of three images, so make them count!
Step 6: Specify Dating Preferences & Goals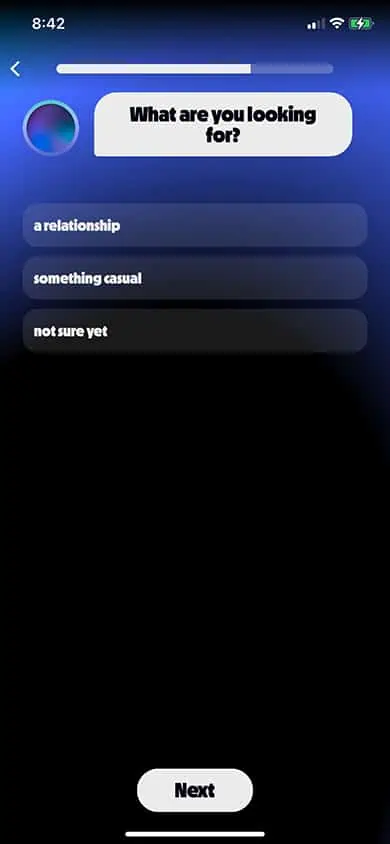 Enter your gender and the gender of those you want to meet on the dating app and then what you're looking for on the platform in terms of dating.
Step 7: Enter Basic Info
Select your height (don't lie, short king or queens), your profession, and where you went to school.
Step 8: Write Your Dating Bio
This is a cute feature—although you can write your own dating profile bio, the app will auto-generate one for you! And if you don't vibe with it, you can regenerate it until it meets your standards.
Step 9: Meet Your Matches!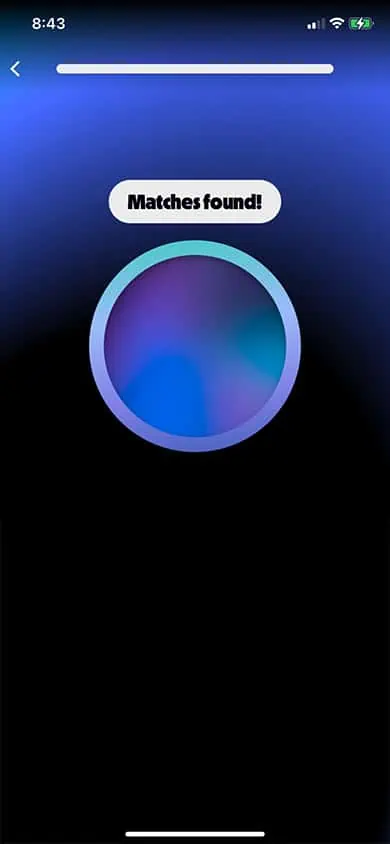 You're all set up on the Mila dating app—all that's left to do is browse your matches!
Step 10: Photo Verification (Optional)
You don't have to do a selfie photo verification, but why wouldn't you?? It takes a few seconds, and then your profile will display a verified badge, so others know you are who you say you are.
How to Delete an Account
Step-by-Step Guide to Account Deletion
Open the Mila App – Open the dating app and go to your profile.
Log Out – Go to the bottom of your screen and click on the "Log out" button.
Customer Service
There are multiple ways to contact the Mila customer service team, which includes a phone number enabling you to speak with a live representative, which is always appreciated.
How to Contact Customer Service
🌐 Mila App Support: https://form.typeform.com/to/qPkhj8FA?typeform-source=apps.apple.com
📧  Email: support@miladating.com, support@teaserai.com
☎️  Phone Number: (310) 651-6750
✉️ Address: All Summer Long, Inc. – 2810 N Church St #99841 – Wilmington, DE 19802
📣 Instagram:@dispo
Mila's Mobile App
The Mila app is currently available only for iOS and devices and can be downloaded from the App Store.
When a match pops up, users can swipe left if they aren't interested and swipe right if they are interested! It's the same swipe-style feature that many other dating apps have adopted to follow in the footsteps of Tinder.
Mila provides a specialized mobile app that enables users to date even when they are on the road with a feature called "Travel Mode" (which requires a premium upgrade). And is available for download on the App Store for iOS devices.
iPhone: Requires iOS 13.0 or later.
iPod touch: Requires iOS 13.0 or later.
Frequently Asked Questions
If you have any more concerns about the Mila dating app, please refer to the frequently asked questions below, which have been compiled based on requests from our readers!
What Is the Mila Dating App?
The Mila dating app, previously known as Teaser AI, is an innovative new dating app that gives every member their own personal AI dating coach to help them through the initial stages of meeting new matches.
Who Created the Mila Dating App?
The developers of the dating app are the same individuals who developed Dispo, a widely popular photo-sharing app co-founded by YouTube personality David Dobrik.
Is Artificial Intelligence Safe?
Yes, in this context! Although the Mila app has the chance to revolutionize online dating, there are a number of issues that must be addressed before this kind of generative artificial intelligence can be broadly used in dating apps.
Why Was Teaser AI Changed to the Mila Dating App?
Well, according to CEO Daniel Liss, there was a lot of confusion about who was who on the Teaser AI platform–too much confusion for it to continue forward. Members didn't know if they were talking to a chatbot or a real person, so the developers went back to the drawing board and relaunched it as the Mila dating app.
It's essentially the same in terms of features and functions but with one big difference–there are no more chatbots chatting. Instead, each user gets a personal AI dating coach to be their wingman on the dating platform.
Is Mila a Free Dating App?
Yes, you can use the Mila dating app for free; however, this will limit the number of potential matches you receive as well as your ability to communicate with other users.
How Much Are Mila Dating App Premium Memberships?
The price can range anywhere from $19.99 per week to $39.99 per month, $89.99 for a period of three months, and $229.99 for a lifetime membership. Users can also make one-time purchases in-app.
What Kinds of Payment Does the Dating App Accept?
Because the dating app is only available on iOS devices, the Mila dating app can only accept payments made using Apple Pay.
Does the Mila App Offer Refunds?
Unfortunately, not–all purchases and premium membership subscriptions purchased through the dating app are considered final and are not eligible for a refund of any kind.
Does Mila Sell My Data?
According to the privacy terms and policy, Mila will not sell or provide your personal data to unaffiliated third parties so that they can send you marketing materials about their own products and services, nor will give away your information to anyone else.