While most dating apps provided by Cupid Media focus on a specific nation or region, InternationalCupid has a broader appeal to its users, focusing on international dating opportunities that could take you anywhere in the world!
Our InternationalCupid review will show you how to meet and connect with international singles and develop long-lasting relationships that are meaningful and marked by compatibility and commitment. This review covers the membership cost and which features are available to those who pay. You will also find a sign-up guide to help you hit the ground running on an InternationalCupid standard membership or premium subscription plan!
---
---
Our team has independently researched all products and services that we have listed on this page. If you sign up or purchase through our links, we may receive a commission. See how it works.
Overview of InternationalCupid
InternationalCupid Fast Facts​
Do you want to learn as much as you can about InternationalCupid before committing to a free option (Standard Membership Plan) or a paid membership plan? Check out these fast facts to see if InternationalCupid will be suitable for what you expect in your online dating endeavors.
Fact
Details

Site Name

Key Info

• Year Founded: 2004
• Best For: Finding true love and romance with singles who live in other countries
• Total Members: 4 million worldwide (100,000 in the US)
• Regular Users: 50,000 (Active Weekly)
• Gender Ratio:   56% men to 44% women
• Average Age: 33-41 years of age

Matchmaking Process

Search filter settings and advanced dating preferences

Cost of Membership

InternationalCupid prices start at $13.75

Sign Up Time

10-15 minutes
How Did We Rate the App?
If you're wondering about our methodology for rating the InternationalCupid dating app, we explain it in the chart below. We looked at five critical rating categories, giving each one a rating. We then pulled an average of the five ratings to get the overall score.
Overall:

| Category | Score |
| --- | --- |
| Features | 3.7 |
| Ease of Use | 4.6 |
| Match Quality | 3.4 |
| Cost | 3.8 |
| Active User Base | 3.3 |
| Overall | 3.8 |
Overall, InternationalCupid came in with a rating of 3.8 out of 5, a decent offering from Cupid Media, which offers international dating opportunities across a broad spectrum of countries worldwide.
Key Takeaways
Features – Many useful international dating features are available at InternationalCupid, including message translators, priority messaging, and profile highlights, to name a few. But the one huge drawback with the features is the existence of membership tiers that force customers to pay more for the more popular features.
Usability – This may be the best part of InternationalCupid, its overall ease of use and intuitive design with user experience in mind. The sign-up process is concise, and it's simple to get around the app and discover where all the features and functions are located. There's also a super convenient design for changing your profile and search filters.
Daily Matches – We like that InternationalCupid allows its free and paying members all the control in finding their daily matches. The advanced search filters are easy to set and adjust. This makes for a quick search with minimal effort!
Cost of Membership – All Cupid Media dating apps come with various membership plans that cover an extensive range of price points and lengths of time. InternationalCupid is a robust dating app for customers on a budget. The twelve memberships are offered to cater to a wide variety of customers with varying budgets and incomes. But on the downside, you must pay more for the better feature available.
Active Members – Although there are over 4 million profiles on InternationalCupid, only 50,000 active members use the app each week. It's a smaller dating pool compared to other international dating apps of this type. It means fewer opportunities and matching possibilities than one would expect.
Pros and Cons of InternationalCupid
Before using any online dating app or website, knowing the main strengths and weaknesses is good before jumping into a free or premium membership plan. We've outlined the primary pros and cons of InternationalCupid so you can determine whether this is the best dating platform for you!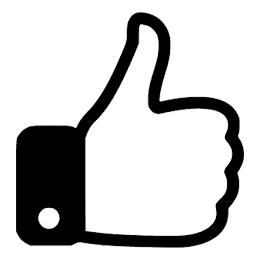 Reasons to Join
Great for finding true love, romance, or a marriage partner with international singles
Instant message translators defy language barriers and allow for unlimited communication between members.
Quick and thorough sign-up process that only takes 10 to 15 minutes
The website can be accessed in-browser or downloaded as a mobile app
Advanced search filters give all the control over daily matches to the user
The user interface is easy to navigate and learn, even as a newcomer
Free users can register, create an account, and look for singles using the search filters.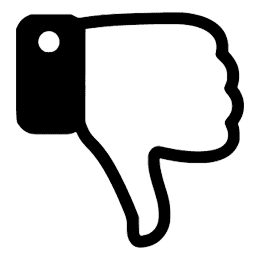 Reasons Not to Join
Not a good dating app for finding casual dating or romance
All membership plans are set to automatically renew at the end of each billing cycle (you can switch it off)
There are a lot of inactive accounts (4 million profiles and 50,000 regular users)
Daily matches can have a lot of members that live far from your location
The free membership doesn't allow its users to message other singles on the app.
The vetting system isn't perfect and leads to some illegitimate profiles on the platform.
Members of the lower subscription tiers cannot enjoy all the available features.
If you feel InternationalCupid is a good fit based on the pros you've seen in the chart above, why not become a free member or a premium subscriber? The free option, especially, is a terrific way for newcomers to use the site risk-free and get a sense of how it works and who's using it.
Free Standard Membership
InternationalCupid offers its new users a free membership, but the number of features available is limited. New users must become premium customers by purchasing a membership plan to experience all the features that InternationalCupid is known for.
Free Features
These are the main features that free users can access without having to commit to a premium membership:
Register an Account
Create a Profile
Set Up Search Filters and Parameters
View Profiles and Photos
Basic Matching
Like Other Members' Profiles
Read and Respond to Paying Members' Messages
The free membership is no substitute for being a premium InternationalCupid member. But it's perfect for getting your feet wet as you decide if the dating app is right for you. There's no risk involved or any strings attached to using the trial, so why not start one today?
Membership Plans | How Much Does InternationalCupid Cost?
There are twelve paths to membership when using any of these Cupid Media dating sites. Memberships are broken into three membership tiers which contain four plans a piece. The plans within the tier have the same features and are only different based on the time they last. You gain access to better features as you climb through the member tiers (Gold to Diamond).
Important Membership Details
It's important to note these things about any of the memberships offered at InternationalCupid, regardless of what tier they belong to: 
No payment plans or monthly installments help customers pay for their membership plans.
All memberships are to be paid in one lump at one time.
Members can only access the plan's features once they've paid upfront.
The monthly cost rate on every membership plan drops off as the length of the plan increases.
Longer memberships cost more overall, but they offer savings with time. Buying a long membership is cheaper than renewing a shorter plan multiple times.
How Much Do the Plans Cost?
We'll cover the features of each membership tier in the next section. This portion focuses solely on the price points for all subscription plans.
Gold Plans
| Membership Plan | Cost Per Month | Total Cost |
| --- | --- | --- |
| 1 Week Membership | $20.37 (one week) | $20.37 |
| 1 Month Membership | $41.50 | $41.50 |
| 3 Month Membership | $27.67 | $83.00 |
| 12 Month Membership | $13.75 | $165.00 |
Platinum Plans
| Membership Plan | Cost Per Month | Total Cost |
| --- | --- | --- |
| 1 Week Membership | $25.00 (one week) | $25.00 |
| 1 Month Membership | $50.00 | $50.00 |
| 3 Month Membership | $33.33 | $100.00 |
| 12 Month Membership | $17.50 | $210.00 |
Diamond Plans
| Membership Plan | Cost Per Month | Total Cost |
| --- | --- | --- |
| 1 Week Membership | $50.00 (one week) | $50.00 |
| 1 Month Membership | $89.98 | $89.98 |
| 3 Month Membership | $59.99 | $179.97 |
| 12 Month Membership | $31.67 | $379.98 |
Auto-Renewal
All membership plans will re-up automatically at the end of each billing cycle. While many of you want to use InternationalCupid long-term and enjoy this feature because it provides uninterrupted service, some people only want to use InternationalCupid for as long as they paid for in their original membership plan. Auto-renewal can be shut off by going into "Billing" and switching this function off.
Options to Pay
There are five great ways to pay for a membership plan at any of the Cupid Media dating sites:
Credit or Debit Cards
Google Pay
Paysafecard
Bank Transfer
Skrill (e-wallet)
Membership Features by Tier
Now we'll break down the membership tiers and which features are available to customers based on their willingness to pay!
Note: Each tier doesn't contain its own unique set of features. Instead, the features build upon themselves as you progress through each tier. New features get added on top of the more basic elements from the lower levels. By the time you've reached Dimond-level membership, you've gained access to everything!
| Features | Gold | Platinum | Diamond |
| --- | --- | --- | --- |
| Basic Matching | X | X | X |
| Like | X | X | X |
| Communicate with Paying Members | X | X | X |
| Unlock Messages | X | X | X |
| No Ads | X | X | X |
| Hide Profile and Photos | X | X | X |
| Double Your Profile Space | | X | X |
| Exclusive Search Filters | | X | X |
| Better Daily Matches | | X | X |
| Instant Message Translators | | X | X |
| Rank Above Gold Members | | X | X |
| Priority Messaging | | | X |
| Rank Above Gold and Platinum | | | X |
| Profile Highlights | | | X |
| Premium Customer Service | | | X |
Signing up with InternationalCupid​
The sign-up process is simple and takes less than ten minutes. If you want to go the extra mile, adding additional bio information and getting your profile verified by the site, the registration process could take around fifteen minutes.
Follow these steps to get your free membership account up and running. We've included a few steps to commit to the next level and become a premium member of InternationalCupid.
Step #1: Begin at the Website
You can download the app from Google Play or the App Store. You can also access the website using your mobile device or desktop PC browser: www.InternationalCupid.com.
Step #2: Start Registration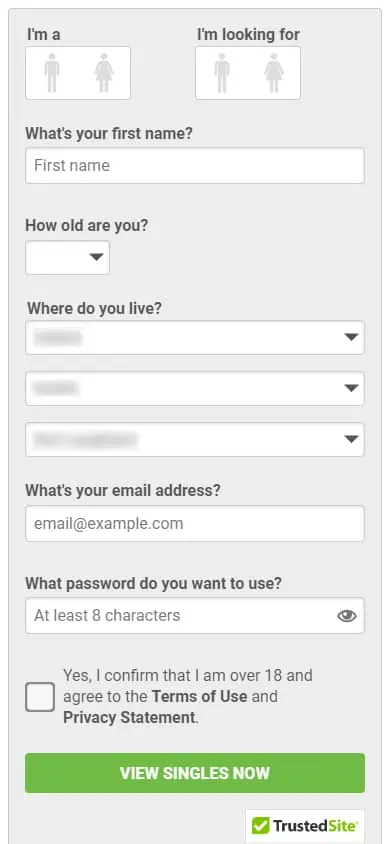 Enter your basic information, including a username for your new profile and a secure password for accessing your new account. Fill out the rest of the fields: age, gender, and the gender of singles you seek.
Agree to the Terms of Use and Privacy Statement and click "View Singles Now."
Step #3: Upload Profile Photos
Standard Membership users can upload as many as five photos free of charge. Including profile photos will help your page stand out from other singles on the app. It's a lot better for generating promising leads than featuring no image.
Step #4: Develop Your Profile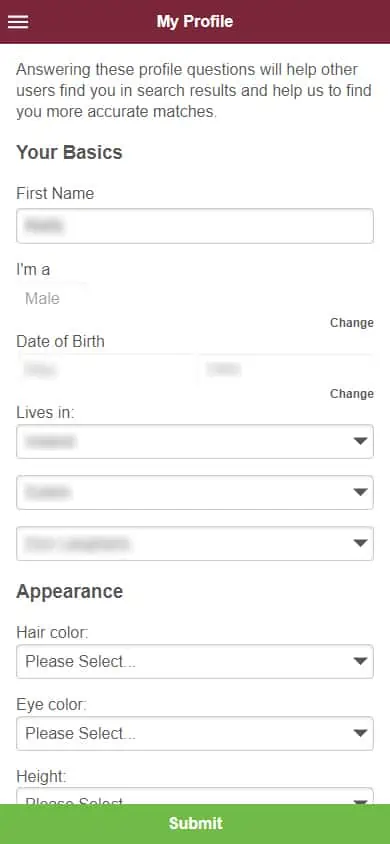 Under "Edit Profile," you can develop and adjust your profile information. The more facts you can include about yourself, the more other app members can learn about who you are and if you'd be a good match!
Step #5: Profile Verification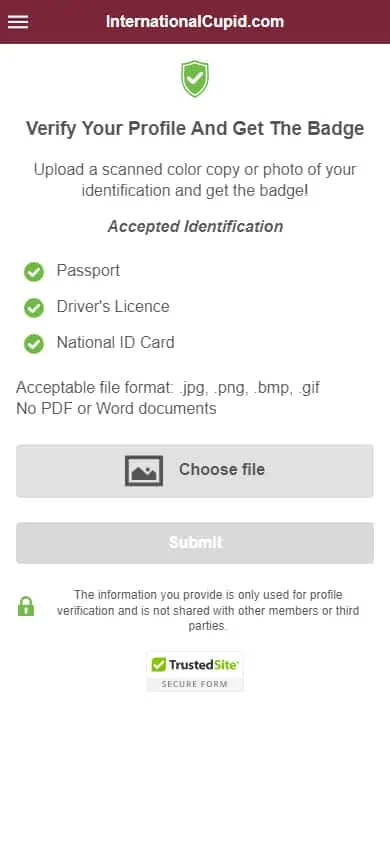 By providing your driver's license, a national ID card, or a passport, you can get your profile officially verified by InternationalCupid. Your profile photos are legit and proved to be the real you. It's a terrific strategy for building trust with other app members.
Step #6: Adjust Your Search Parameters
Click on "Search" to set and adjust your search parameters. These criteria are used to generate suitable matches based on your dating preferences.
Step #7: Become a Premium Member
Now that you're all set up with your free profile and account, the next step (at least ideally) is to become a premium member. Click the green "Upgrade Membership" button to access all InternationalCupid's membership plans. Once you've chosen one that fits what you're looking for, follow the steps to finalize payment!
What Are People Saying About InternationalCupid?​
How do people feel about InternationalCupid? We've consulted SiteJabber and Trustpilot to find out! We have a decent cross-section here of positive and negative experiences from those who have used InternationalCupid for themselves.
Methodology
People tend to write about negative experiences online more than share positive stories. Our method of reviewing is to take the mix of positive and negative feedback with a grain of salt and use the free membership offers to determine if the site is worth the time and money. A general rule of thumb is that we don't always assume the dating app is a waste of time if we see a lot of negative feedback.
How Does InternationalCupid Rate?
Trustpilot: 3.7/5 stars (based on 521 reviews)
SiteJabber: 1.29/5 stars (based on 116 reviews)
Reviews
To bring you an InternationalCupid review you can trust to be honest and forthcoming, we've included both positive and negative user experiences below to give you a well-rounded picture of what you can expect using this platform:
"These men on here are scammers, obitual liars, green cards(citizenship to America) and fake. I have had experiences on here they have been a flop. I'm done with this site waste of time. Nomore of this site I just wanted to try it out. I meet men out too as well but online isn't the way as far as in dating."
Cicero Gonzalez – January 4, 2023 – Trustpilot Review
"Thanks to this site I was able to make contact with a wonderful person in a country that I do not know. We plan to meet very soon in his country the future will tell us how this story will be written."
Benoit Forestier – January 2, 2023 – Trustpilot Review
"Joined the site took my money then within minutes my profile was deleted and blocked said I wasn't looking for what I said which was strange as I never spoke to anyone the 5 minutes I was on and of course there's no refund so it has to be my credit card fraud department try get my money back . I think the scam is they think you be too embarrassed to tell the bank so they keep the money."
Kenny W. – January 19, 2023 – Trustpilot Review
"This site is an absolute WASTE of time and your hard earned money. I'd venture to say about 95% of the profiles on here are scammers. To be fair, even if InternationalCupid actually tried to get rid of scammers, it'd be an impossible task (You'd need an ARMY of moderators) and there'd be next to no members on the site. If you try to message any of these people on here they will immediately ask you to take the chat to google, Skype, WhatsApp, so they can ask you for money."
Jack J. – January 13, 2023 – SiteJabber Review
"I purchased a gold membership to the site for 3 months. From day one I was experiencing glitches, bad matches and very poor search functions. I complained to their help department and they blew me off. I asked for my money back and they said I have used their site and there was no refunds. I told them I would seek a refund from Visa and then they threatened me. Very poor business practices. I will never use them again."
Grant K. – January 4, 2022 – SiteJabber Review
"I've joined the site on and off for a couple of years and I find it to be very legit with lots of messages and interests from women all around the world with no issues what so ever. I just don't bother with the much younger women messaging me. But all in all I think the site is great and easy to use. That's my intake on it anyway."
Robert B. – March 28, 2021 – SiteJabber Review
InternationalCupid FAQ
If there's anything else you're interested in learning about InternationalCupid, our FAQ section below might illuminate things. Our readers and customers have several common questions about this dating app.
What Is InternationalCupid?
While many Cupid Media dating sites focus on a specific nation or region, InternationalCupid covers any country you can think of! Anyone can join as a member regardless of where they live. It's a solid platform for finding international dating opportunities. It's not a site that brokers marriages.
How Long Does It Take to Sign-Up?
The registration takes around ten or fifteen minutes, depending on how much detail you include on your profile page. The process consists of registering, creating a unique profile, uploading photos, setting up search parameters, and purchasing a premium membership.
Can I Use InternationalCupid for Free?
A limited free membership opportunity is available at InternationalCupid, but you need to become a premium member to enjoy all the features the app provides. Free users cannot send messages or experience better features like profile highlights, priority messaging, and advanced search filter settings. The free membership is setting up a profile and being able to view profiles based on search criteria.
Are There Ways to Overcome a Language Barrier Using InternationalCupid?
InternationalCupid knows there's a chance you might meet someone who needs to speak your language. That's why they provide instant message translators as a part of their Platinum and Diamond Tier memberships. It makes communicating with international singles more effortless than ever before.
Why Are There More Profiles Than Active Users?
Plenty of inactive and illegitimate profiles exist on the platform, but what dating app nowadays still needs this? The vetting systems at InternationalCupid could be better, but we've seen that the site does crack down on these kinds of profiles once they're pinpointed. In the meantime, app members need to exercise caution and be willing to report suspicious activity when they see it.
What Kind of Relationships Can You Find at InternationalCupid?
InternationalCupid suits international dating opportunities where singles fall in love, find romance, or discover meaningful relationships. People are usually looking for something serious and long-term instead of casual dating.
How Are Daily Matches Done?
Technically, you're not dealing with daily matches. Instead, InternationalCupid members have complete control over their search for the right singles using advanced search filters. Searches can be done by location, age group, ethnic background, spoken languages, interests, etc.
Is There a Mobile App?
InternationalCupid's mobile app is available at the App Store and Google Play. In addition, you can access the website using the web browser on your computer or mobile device. Both methods for using InternationalCupid work the same way, by and late, so it's easy to transition between the app and the site.