Chemistry.com is an online dating app where you can develop strong connections with other singles that lead to true love, serious romance, long-term commitments, and even friendships. A blend of the user's personal preferences and location generates daily matches for free trial users and paying members alike.
But is the Chemistry.com dating app the right one for you? This is precisely what we'll explore in our Chemistry.com review for 2023!
This review of the Chemistry.com app will cover their matchmaking system, membership plans, pricing, and even a breakdown of the sign-up process!
---
---

Our team has independently researched all products and services that we have listed on this page. If you sign up or purchase through our links, we may receive a commission. See how it works.
Our Chemistry.com App Rating​
If you're wondering about our rating process for this Chemistry.com review, there were five major categories that we took into consideration. After we got an individual rating for each of these categories, we took an average to reach our final score for the Chemistry.com dating app.
Overall:
| Category | Score |
| --- | --- |
| Features | 4.8 |
| Ease of Use | 4.5 |
| Match Quality | 3.5 |
| Cost | 4.4 |
| Active User Base | 3.8 |
| Overall | 4.2 |
Who Is Chemistry.com For?​
Based on what we found in this Chemistry.com review, we concluded that this dating app would be better suited for some people and not so ideal for others.
So who exactly is Chemistry best suited for? One of the best ways we can answer this question is to show you some of the top reasons to join their platform and the top reasons to look elsewhere.
Pros and Cons of Chemistry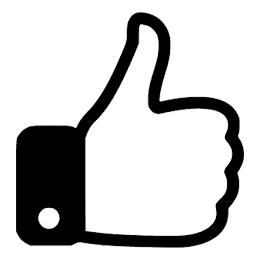 Reasons to Join
Great for singles looking for serious relationships and romance
Good dating app for finding singles who share similar interests, passions, or beliefs
Great app design and intuitive features
Extensive personality testing that creates quality matches
Get daily matches with full access to users' profiles and pictures
Interesting matches based on personal preferences and location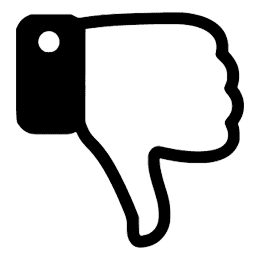 Reasons Not to Join
Not a great dating app for casual encounters or casual romance
Limited free trial with no messaging features whatsoever
Inactive accounts and scammers on the app
Membership plans auto-renew themselves at the end of their term
They have a smaller user base compared to a lot of their peers
All About Chemistry.com
What are some of the most important things you should know before you give Chemistry.com a whirl in search of true love or serious romance? Check out our fast facts on this online dating app and get a good idea of its size, how long they've been in the online dating game, and how its matchmaking process works.
Chemistry.com Fast Facts​
Fact
Details

Site Name

Key Info

• Year Founded: 2006
• Best For: Making profound connections with other singles for serious romance, marriage, and commitments
• Number of Active Members: 350,000
• Visitor Per Week: 350,000
• Gender Ratio: 30% men to 70% women
• Matchmaking Process: Daily matches are based on your personal preferences and the results of comparing other singles on the app

Cost of Membership

Chemistry prices start at $12.49

Free Trial

Yes

Sign Up Time

5-10 minutes
Free Trial​
Free trial programs typically allow customers to test out a product for a limited amount of time and enjoy the full range of features. The "free trial" at Chemistry.com does not fit this bill, only allowing users to experience a limited number of the app's features but do so indefinitely. There's no time limit on how long you can enjoy the limited-features free trial at the Chemistry.com app.
The free trial program is a great way to test out the app and get a feel for how it works and what kind of singles are currently using it! It's like a test drive of the app without having the pay any money! If someone is on the fence about getting a premium membership or wants to get their feet wet with the app before putting money down, the free trial is a great way to begin your time at the Chemistry.com dating app.
Free Trial Features
Register an Account – You can begin setting up your new account at Chemistry.com free of charge. Accessing the site in-browser or downloading the app from Google Play or the Apple Store is free. It's free to create a username and unique password, submit your location, and select your gender.
Take the Personality Test – As a part of the sign-up process for the Chemistry.com dating app, you are required to take the personality test so that the app can establish your personal preference and learn your type to develop daily matches for you. You can take the personality test free of charge!
Create a Profile – Another major part of going through the sign-up process is answering a bunch of questions used to build and develop your personal profile. You can upload up to 18 photos of yourself and submit personal profile information. Creating a profile at Chemistry and getting your face and information out there for other singles to see comes at no charge whatsoever!
Edit Your Profile – You can adjust and tweak your Chemistry dating site profile free of charge. You might have made a mistake on one of the questions when you were signing up. Or something might have changed, like your occupation or political stance. You can always go back into your profile information and make needed changes at any time!
Search for Singles – You can search for singles based on your search filters (location, age range, and gender). You'll be able to view their name, age, and profile picture. You can also save them to your Favorites List.
See Who Viewed Your Profile – Under the "views" tab, you can see which singles have viewed your Chemistry.com profile. It will show the member's name, profile picture, and when they viewed you.
Adjust Your Search Filters – You set up your search filter criteria during the sign-up process, but you can always go back into these settings and readjust them as needed. You can change the gender of the singles you're looking for, their distance from you, and their age.
Get Daily Matches – The Chemistry.com dating app will supply you with daily matches based on your personal preferences, location, and the search filter setting you have established. You typically get them in batches of five. You can view a complete profile under "matches," unlike under "search."
Create a Favorites List – Any singles you find under the "matches" tab or under the "search" tab can be added to your Favorites List. This way, you can keep track of the singles who really stood out to you and have their information handy for future use.
Send Flirts – If someone has caught your eye, you can send them a flirt! As a free trial member, you can send them out, but you'll not be able to see who has flirted with you (unless, of course, you're a premium member).
Cost of Chemistry.com Upgraded Membership​
There are three premium membership plans that customers can choose from at Chemistry.com. Each package comes with the same features, so the only difference in price is due to the different membership plan time frames.
Something important to note about the premium memberships is that the monthly price drops as the plan length increases! Chemistry.com firmly believes in giving its customers a break on the price as they pay for more extended membership plans. Take advantage of the savings!
Save 70% by choosing the 6-month premium membership over the single-month plan!
By upgrading to a membership plan from a free trial, you also have access to some new features, including unlimited messaging, seeing which members have flirted with you or added you to their Favorites List, unique profile highlights, and knowing when someone has liked your profile!
Another important detail about premium memberships at the Chemistry dating app is that there are no payment plans. You must pay for your membership in one lump sum, a one-time payment. The subscription must be paid for before you can enjoy the membership features and services.
Chemistry.com Premium Features​
So what do you get with a premium membership plan once you upgrade from a free trial plan?
Unlimited Messaging – With unlimited messaging thanks to the Messaging+ feature at Chemistry.com, paying memberships can read and reply to their messages. This is quite the step forward from the free trial membership, where you cannot message other singles on the app. You can view your messages by clicking on the "messages" tab on the menu on the left-hand side of the screen under "inbox."
Another perk of Messaging+ is read-notification receipts. These allow members to know when the recipient of a message has opened and read it!
See Which Members Flirted with You – As a free trial member, you could add other singles to your Favorites List. You can still do this as a paying member, but you get the next great feature: seeing who has added you to their Favorites List!
See Which Members Added You to Their Favorites List – Another major part of going through the sign-up process is answering a bunch of questions used to build and develop your personal profile. You can upload up to 18 photos of yourself and submit personal profile information. Creating a profile at Chemistry and getting your face and information out there for other singles to see comes at no charge whatsoever!
Profile Highlights – As a paying member, you get access to fun profile highlights that allow you to dress your profile in colors and designs that stand out from those simply using Chemistry.com's free trial.
See Which Members Liked Your Profile – Just as you can see who has flirted with you and added you to their Favorites List, you can find out who liked your profile and pictures!
Customer Service Information​
The customer service and support systems at Chemistry.com are par for the course. Like many other dating apps in its league, this app only has a generic contact form for making inquiries, expressing concerns or issues, or submitting a request. They also have a detailed FAQ page for reference and support as well.
| User Base | Average Age of Members | Number of Active Members | Visits Per Week | Gender Ratio |
| --- | --- | --- | --- | --- |
| All Singles | 36-50 years old | 350,000 | 350,000 | 30% Men | 70% Women |
It's definitely not a dating app where you'll get quick service by talking face-to-face or over the phone from a human support agent. Responses for messages sent to Chemistry.com can take upwards of 24 hours to make their way back to customers.
We found the FAQ section to be helpful. It contained a lot of common problems or issues that customers might run across, with some easy solutions that make troubleshooting a breeze. You can access the service and support center by clicking on "settings" and "help."
Customer Service Pros and Cons
Pros
Cons

Useful search function.
Library of articles with answers to common customer support issues.
The contact Us page allows customers to submit requests to the customer service team.
Manage subscription in the Account Settings section without needing to contact customer support.

No customer service hotline.
Not as many helpful FAQ articles as some competitors.
No articles helping customers find success on the dating app.
Signing up with Chemistry.com​
As a part of our Chemistry.com review, we took the time to register an account, create a personal profile, and sign up for a premium membership. Along the way, we had to complete a personality test and provide a lot of personal information that went toward creating the profile. Still, the entire process was quite easy and not time-consuming in the least. From start to finish, everything took anywhere from five to ten minutes!
For your convenience, we've included step-by-step instructions on what needs to be done to get your free trial account up and running on the Chemistry dating app! Begin by heading over to Chemistry.com!
Step #1: Add Your Basic Information
The first step of the sign-up process is by selecting your gender. You also need to choose the gender of the singles that you're looking to find on the Chemistry app.
Then select your country of origin. There are two counties where Chemistry.com is available. There's the US and Canada. Select the country where you currently reside.
Chemistry.com uses your location to pinpoint singles near you! Enter your ZIP code to establish your location.
Step #2: Add Your Username, Password and More Personal Information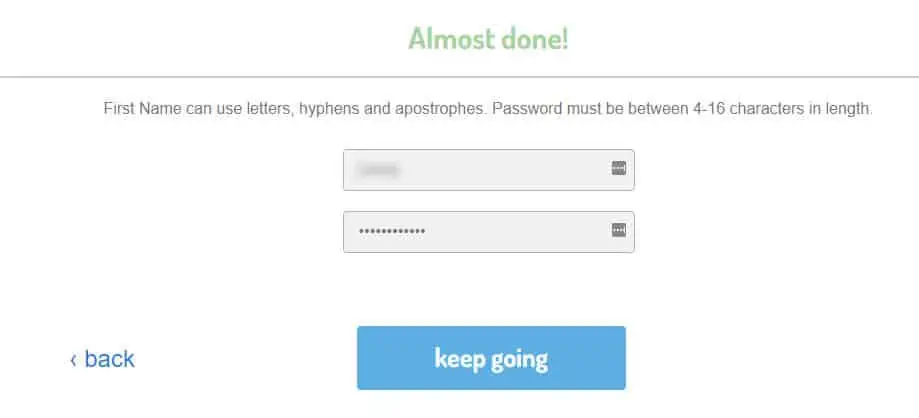 Include the name you want to appear on your personal profile and create a unique password to help you access your Chemistry.com
One of the conditions of using Chemistry is that you must be 18 years of age or older to use the app. Anyone joining the app must include their date of birth to confirm this.
Include your email address. This will not be used for marketing purposes and will not be sold off to third parties. This simply sends confirmation messages, invoices for paid premium memberships, and the like.
Step #3: Take the Personality Test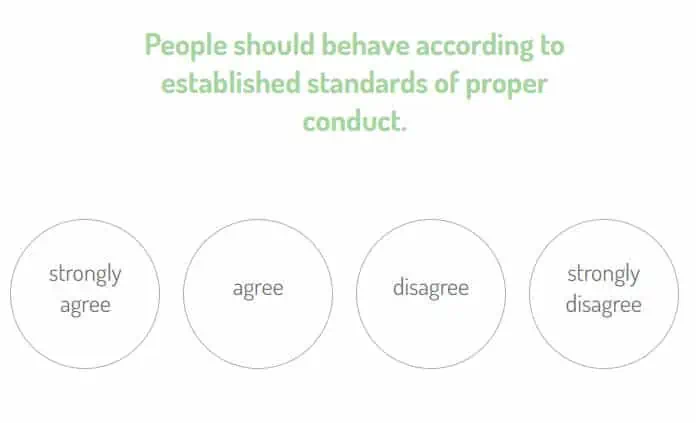 The next step of the sign-up process is the most time-consuming of all the sections. The entire sign-up process might take between 5 and 10 minutes total, so this portion of the process might take around 4 or 5 minutes, depending on how quickly you can answer the questions.
We found that this section didn't ever become monotonous because Chemistry.com was good at alternating the format of the questions. There were three primary types of questions, making completing the questionnaire engaging and interesting.
Here are the types of questions that we encountered as we completed the sign-up process: Agree/Disagree Questions, Multiple Choice Questions, and Image Questions.
Step #4: Fill Out Your Profile Information
This next portion of the sign-up process features the questions that go toward assembling your personal profile and bio information for your Chemistry.com account. You'll be asked many simple questions about things like your appearance, education level, interests, beliefs, and many other factors.
Other Topics Covered
Religion
Marital Status
Education
Political Beliefs
Occupation
Salary Range
Smoking Preference
Number of Children
Step #5: Upload Photos
This next section is one that you can skip if you so choose. However, we highly recommend uploading at least one profile picture, as does Chemistry.com! In fact, they state that you'll enjoy 10 times the traffic and likes on your profile than you would if you skipped out on adding a photo.
You can upload images from your Facebook account or the files on your personal computer or mobile device.
Step #6: Write a Summary
Here you can write a short summary of yourself (1,250 characters or less) to give other singles a better idea of your personality, flair, or character. Chemistry.com even provides an example of how it could be written if you're unsure.
Step #7: Subscribe or Proceed with Free Membership
The next screen is a plug for a premium membership plan. All the features you can gain from being a member are laid out, and you can skip this part or choose and plan and proceed to check out.
If you hit the skip button, you'll go directly to your personal profile. If you hit the "Continue" button, you will be taken to the next screen, where you choose your membership plan and pay for it.
Here's where you can enter your credit card information or mail in a membership payment. You can also view the terms of use here and learn more about the auto-renewal feature that comes with each membership.
What Are People Saying About Chemistry.com?​
You've read our Chemistry.com review, but what are regular customers saying? In this section, we've compiled a selection of customer reviews from SiteJabber.com, Trustpilot.com, and ComsumerAffairs.com to give you a more accurate and flesh-out picture of the Chemistry dating app as a whole. Our Chemistry.com review can only go so far. We felt that adding some outside voices would help to round things out.
Keep in mind that people are more likely to post comments following bad experiences. We did our best to include a blend of good and bad feedback to keep things balanced and accurate.
"My experience with Chemistry.com was horrible. Are used the app one day that signed up for six months and found that most of the profiles have no pets and no profile. Horrible service. It's also the field with advertisement. It's not a user friendly. When I called two days later to get a refund they told me no because I used it one day on one person who seems to not be a real person. So before I went any further I'm trying to figure out how this works I just thought I'd would go ahead and cancel delete my file and get a refund."
Detrice from Warren, MI – April 20, 2018 – ConsumerAffairs.com Review
"Chemistry.com is a great site. I love the opportunity to find people to talk to or even meet. Many site offer the opportunity to meet new people but no other site is as easy to manage and navigate as this site. I like how much effort was put building a friendly site like Chemistry. I really enjoy every piece of it and will recommend people to visit at least once Chemistry.com. Sometimes you have to be patient and take your time reading so that you can find the right candidate do not discard yourself. Continue trying."
Anais from Maple Shade, NJ – June 4, 2018 – ConsumerAffairs.com Review
"I'm offended by this site, not to mention it was silently installing malware on my browser. I was looking for a good dating service, but Chemistry.com offends with its regressive and non-diverse marketing content. It also installed trackers into my browser when I went on the site."
Jake Salzer – October 15, 2022 – Trustpilot Review
How do the customers feel overall about the Chemistry dating app? Below are the aggregated scores for Chemistry.com at each of our respective sources so you can get an accurate idea of how the public has taken to the Chemistry dating site as a whole.
Chemistry.com Overall Scores​
3.7/5 on ConsumerAffairs (142 Customer Ratings)
1.19/5 on SiteJabber (140 Customer Ratings)
1.7 on Trustpilot (23 Customer Ratings)
Alternatives to Chemistry.com​
Do you feel that the Chemistry dating app is not for you? That's alright! It's not going to be an ideal fit for everyone. This is why we've come prepared with some great alternative dating apps, so you don't give up on your online dating journey!
Check out some of the top-tier matchmaking services we've taken the time to review that might suit you a lot better:
Chemistry.com FAQ​
Still looking for more information about Chemistry's dating app? Below we have answered a variety of the most commonly asked questions that real people like you have also had. Be sure to check them out for yourself.
What Kind of Relationships Can I Find at Chemistry.com?
Chemistry.com is a great dating app for finding solid forms of connection with other singles, be it serious relationships, long-term commitments, serious romance, or strong friendships. Because there's a focus on chemistry and compatibility, this is definitely not a casual dating site. It's geared more toward serious relationships.
How Is Matchmaking Done on the Chemistry Dating Site?
Chemistry.com uses the information that customers share with the app to create matches between members. They consider elements like your level of education, location, political or religious beliefs, desire for kids, and many other things. It's all based on the user's personal preferences.
Is There Any Way to Browse Anonymously While Using the App?
There's anonymous browsing available on the app, but it's only available to those who pay for a premium membership. Those who use anonymous browsing can hide their online status and even go further and stop their profile from appearing in search results if they so choose.
Is Chemistry.com Free?
Yes, you can use this dating app for free, but only to a limited extent. One of the biggest features you'll be barred from is unlimited messaging with other members. But free trial users can create a personal profile, search the app to see what kind of singles are using the platform, and get some daily matches from Chemistry.com, among other features!
What Special Features Do I Get By Upgrading to a Premium Membership?
As a paying member of the Chemistry dating app, you can read and reply to messages sent by other members (unlimited messaging), see who has liked your photos, and see which singles have added you to their Favorites List or flirted with you.
What Is the Messaging+ Feature?
Messaging+ is a feature that comes with a paid membership plan. Whenever we refer to members enjoying unlimited messaging with any members or users at Chemistry.com, we are talking about Messaging+. This might be the absolute best feature that the app has to offer because it allows you to connect directly with other singles using the app.
What's Visible to Other Members on My Profile?
Other members or free trial users will be able to view your profile pictures and your profile details, such as your beliefs, education level, occupation, and other things. They'll also be able to see your written summary and the three interests you chose. In fact, to see what others see, select "My Profile" when you click on your profile picture in the top right-hand corner of the page.
Is the Chemistry Dating Site Safe and Secure?
This is one safe dating app. They use an encrypted connection to keep all members' personal and financial information stowed away and out of the hands of other people, companies, or entities. Chemistry.com does not sell off its customers' information to third parties, and the images shared on the app will not appear in Google search results.
Is There Confirmation When My Messages Have Been Read?
Yes, these are called read notification receipts, and they're only available for those who are full-fledged, paying members of the chemistry dating app. These immediately inform you if someone you sent a message to has opened and read it.
Does Chemistry.com Come with a Mobile App?
Yes, you can download the mobile app from either the Google Play or Apple App stores. It's completely free of charge! The app works very much like the website and is mainly free from errors, lagging, or glitches.
Is Chemistry.com Worth It?
It's going to depend on who you are. If you're looking for casual relationships or romance, this may not be the best dating app for you. Chemistry focuses more deeply on strong relationships and connections, so it will cater better to those who want serious, committed relationships and friendships.