Zoosk is a dating app with over 40 million users worldwide and nearly 650,000 premium members. They are one of the biggest names in the online dating market for casual courtship opportunities and romance. The service is available in 80 countries and comes in over 25 languages.
But is Zoosk the right dating app for you and your needs this year?
One of the best ways to find out and do so with no risk whatsoever is by checking out the Zoosk free trial offer that the app extends to all newcomers! This is a way to register an account at Zoosk, create a profile for free, and have access to a limited number of the features that come with a paid membership plan. It's a terrific way to test-drive the app and see if it will be a good fit!

This review of the Zoosk free trial will cover all the features you can experience on the dating platform without paying any money, with detailed breakdowns of all the benefits. We've also gone through the sign-up and profile creation processes required before you can enjoy your Zoosk free trial and included step-by-step instructions for getting started!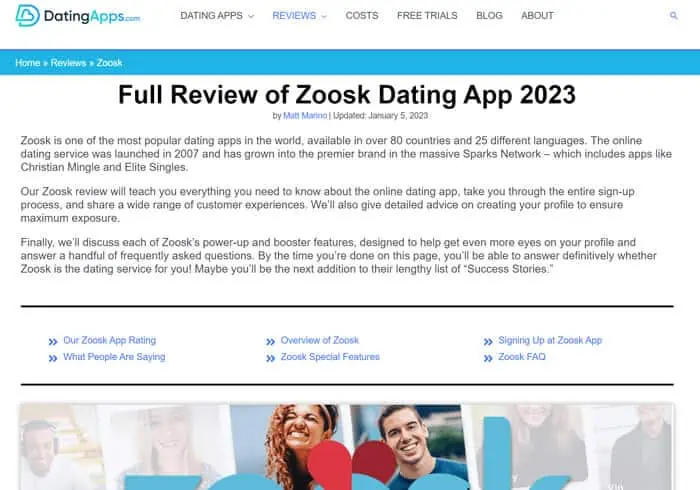 Overview of Zoosk Free Trial​
Anyone who creates an account at Zoosk immediately begins with the free trial and can move up to the paid membership whenever they are ready. The Zoosk free trial has many of the same features as the premium membership plan. Still, many features will be omitted.
The "free trial" is not a free trial in the classical sense. It's more like a limited-features Zoosk free trial if we're going to get really specific. The entire idea is to give users an idea of what the app offers and what kind of singles use the platform in the hopes of a premium membership sign-up.
What features will I be able to access if I'm only using the site for free?
Features​
Register an account
Create a free Zoosk profile
Add up to 8 photos
View profiles
Send "likes" or "hearts"
Access the Carousel
As we stated before, the free Zoosk trial is one where you can get an idea of how the app works and view potential matches using the Carousel feature. Other than that, there's not much you can do to proactively meet other singles. You can't send messages, go on video dates, or experience any of the cool features that only come with a paid membership.
Your best course of action is going with a Zoosk premium membership. However, it never hurts to go with the Zoosk free trial initially to get your feet wet and see if Zoosk is the right dating app for your present needs.
Free Trial Features​
Now we'll cover the features you get with the Zoosk free trial in detail, seeing as we're talking about the free trial and all it has to offer potential paying customers. These are the things that free trial users can enjoy and experience that will hopefully direct them toward a premium membership if Zoosk turns out to be a good fit.
Register an Account​
As a part of the perks of being a free member, you can register an account at Zoosk, which includes going through their personality testing. The personality testing will set the groundwork for you to meet other singles as Zoosk does its magic to establish your "type" and compiles your personal preferences to be plugged into their matchmaking algorithm.
View Profiles​
With a Zoosk free trial, you can view other members' or free trial users' profiles, both their personal information and a few photos posted. This is all found under the Search feature. This allows you to see what kind of singles inhabit Zoosk and enjoy using it as their favorite dating app. 
Add Up to 8 Photos​
In addition to creating your profile, you can upload as many as 8 photos of yourself for free! This will allow you to put out a nice variety of images that capture different aspects of what makes you unique! 
Send "Likes" and "Hearts"​
Under the Search feature, you can send "likes" and "hearts" to singles who catch your attention! This is about all you can do as far as interacting goes. You cannot send written messaging, so the only way to convey interest as a non-member is to send "likes" or "hearts." 
Access the Carousel​
You can view profiles for free and use the Carousel, where you experience swipe-style dating as you would on an app like Tinder or Bumble! But the difference here is that the Carousel will help Zoosk to find out your "type." You'll be shown a profile picture of the user and their age. You can either like or skip the profile. Zoosk will consider this information to help suggest the right singles for you in the future.
Create a Free Zoosk Profile​
You can create your own personal profile at Zoosk and do so free of charge! This means that your name, face, and profile information are available for other singles to check out, and you pay nothing for it! It's like free publicity. You can also edit and add to your profile as you go. In addition, you can adjust your age and location settings for finding other singles and tweak your personal preferences as needed.
Free Features and Paid Features​
For a better idea of the difference between what you get with a Zoosk free trial and what you get with a paid membership plan, you should check out a side-by-side comparison of the two below. It's definitely worth your while to go with the premium membership plan to unlock all the features and potential of the Zoosk app!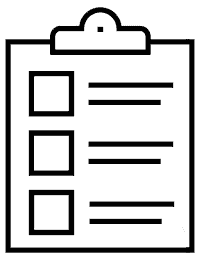 Free Trial
Once again, here are all the features that come along with a free trial membership once you've registered at Zoosk and created a free profile:
Register an account
Create a free Zoosk profile
Add up to 8 photos
View profiles
Send "likes" or "hearts"
Access the Carousel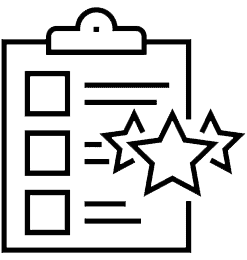 Paid Membership
All free trial features are included under paid features, except the number of photos you can post. When you become a member of Zoosk, you can share more than 8 photos to your profile.
Unlimited messages
See who has viewed your profile
Great Dates: video dates with surprise "destinations"
Smart Picks: Zoosk tracks your likes, connections, and whom you talk with to create even better matches in the future
Super Send: send flirty messages to more than one person at a time
Zoosk Live: video chatting
Buy Zoosk Coins: purchase these to buy add-ons features to your profile
Profile Boosts: getting your profile featured toward the top of the search results (Zoosk Coins required to buy)
Virtual Gifts: send these to singles you're interested in (Zoosk Coins needed to purchase)
Incognito Mode: enjoy anonymous browsing without being tracked by those whom you have viewed (Zoosk Coins are required to buy)
Read Message Receipts: know when someone has received and read your message (Zoosk Coins are needed to purchase)
Looking at what you're getting with a free trial account versus a premium membership makes the membership plan look even more enticing! If you feel a Zoosk premium membership is the best course of action, begin the process by clicking on the link below!
How to Create a Free Trial Account​
The Zoosk free trial account is excellent for anyone who needs clarification about Zoosk and wants to give it a test drive before committing to a paid, premium membership plan. Anyone interested in the paid membership must undergo the same sign-up process as a free trial member. Everyone enters the Zoosk dating app as a free trial user and can upgrade to a membership immediately or later.
We'll walk you through the sign-up process for registering your Zoosk account and creating your personal profile. The whole thing takes only about 5 minutes of your time!
Step #1: Visit Zoosk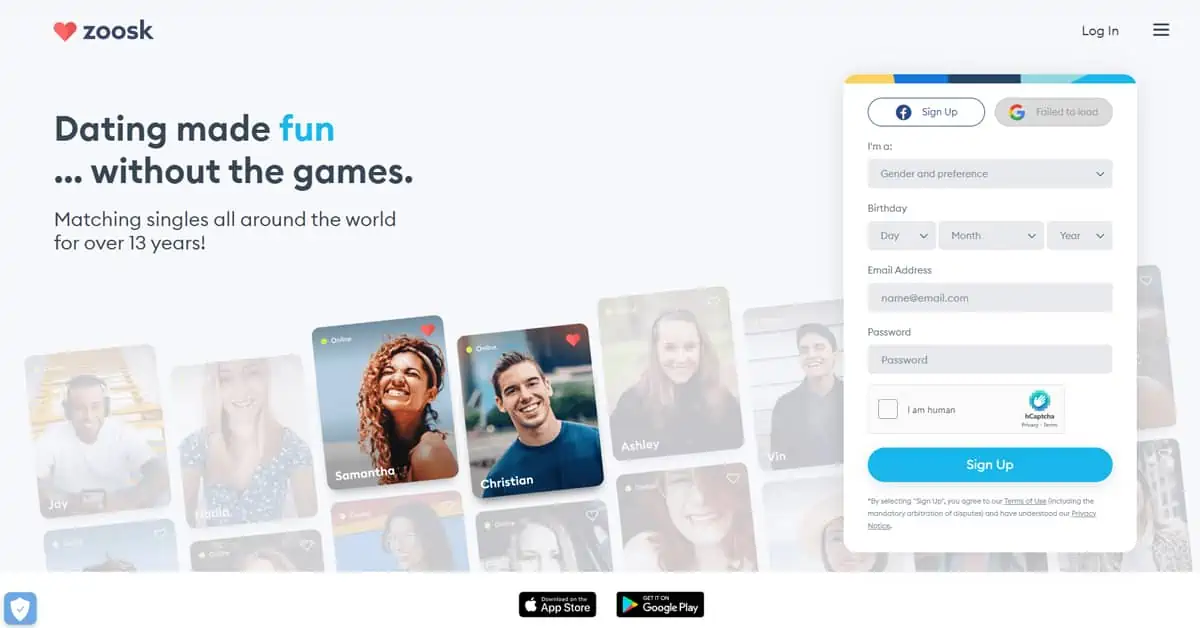 Signing up begins when you visit Zoosk.com or click on the image above.
You will need to fill out all the information in the menu on the screen's right-hand side. You'll need to create a unique password and provide your email address and date of birth (you must be 18 or older to use Zoosk).
Select your gender and the gender of the singles you're interested in meeting on the app. confirm that you aren't a robot and click the "sign in" button to continue to the next step.
Step #2: Upload a Photo (or 8)
You can upload up to 8 photos of yourself for your Zoosk profile. You also have the option to skip this step entirely! We recommend posting at least one picture to get started. You have the choice to upload from your Facebook images or from your smart device or desktop PC.
Included are the photo guidelines that you must follow as per Zoosk. They also have tips for taking and posting good profile photos, guaranteeing a profile photo will get 33% more likes!
Step #3: Simple Questionnaire
It's a bit generous to call this portion of the sign-up process a questionnaire. There might be between 5 and 10 questions altogether, and they should only take a minute or two to answer. It's super simple.
Here are a few examples of the questions you'll be asked.
Step #4: Add Your Name
Add the name that you want to appear on your personal Zoosk profile. Once you've finished, click on "continue."
Step #5: Enjoy Your New Zoosk Account
This is, by far, one of the quickest sign-up processes of all time that we have reviewed. We only see it taking 5 minutes of your time. In about 5 minutes, you can have a free Zoosk profile up and running for singles near you to see! You can use the free trial to see how the site works and to find out where different features and settings are located across menus and tabs.
A green button on the left-hand menu of the app says, "subscribe." You can click here at any time to upgrade to a premium membership. A premium membership plan is the only way to experience everything Zoosk offers!