The online dating world is constantly changing and altering itself to fit the times. But unlike most dating apps, which add different features and filters all the time, Tinder's updated guidelines are spearheading a dating app renaissance and calling all of its users to change the way they approach and think about online dating, and the results are mixed.
On May 12th, Tinder announced a new update to their Community Guidelines. While anyone who's been on a dating app is used to getting updated when the app's community guidelines shift and the changes are never necessarily groundbreaking. But the new rules and changes that Tinder just announced usher in new upgrades that seem long overdue for the online dating generation.
Tinder's updated guidelines come on the heels of the company's recent study. The study focused on the future of dating apps and what their users, specifically Gen Z, were looking for when they joined a dating app.
According to Tinder's research, most Gen Z users, currently the most popular generation on dating apps, are calling for a renaissance of how people approach online dating and how dating apps look and operate.
Gen Z wants to encourage people to date authentically. This generation grew up knowing about all the schemes, scams, and lies that often occur on dating apps, and they're calling for a change. They want to avoid joining dating apps that require users to be someone they're not or perform while they're online.
Thankfully, Tinder listened to their cries, and the team rolled out some of those changes in the past month.
Tinder's Updated Guidelines
There were several different aspects and areas that Tinder's new Community Guidelines hit on, but the biggest one was the removal of all users' social media handles and links in their dating app bios.
While this change might come as a shock to anyone who's been on a dating app, the reason that Tinder provides for removing these accounts is all in the name of safety and authenticity.
Tinder is one of the most popular dating apps on the market. Because of the app's popularity, most of Tinder's users are first-time and younger online daters. These people might not be as tech-savvy as seasoned dating app veterans, and the team at Tinder wants to ensure everyone's safety while using the dating app.
One of the best ways to stay safe when you're online dating is to keep your personal information to yourself and not share any of it while you're online.
But users have been sharing their social media accounts on their dating apps for years; in fact, it's one of the many ways that users can tell whether or not the person they're talking to is real.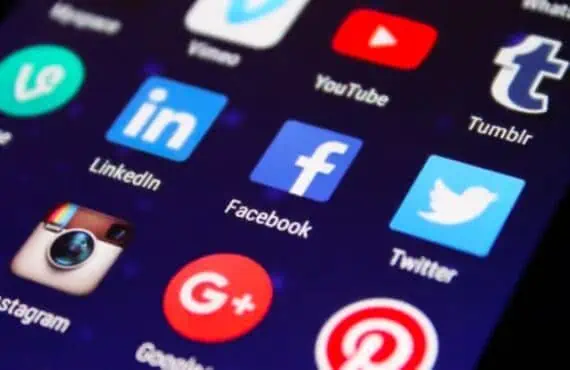 Tinder rightfully sees the inclusion of its users' social media bios as a chance for them to get in trouble and risk their safety when they're on the dating app, so the team is removing them soon.
And safety is not the only reason why the popular dating app is removing any links to their users' social media while they're online.
The new phase of Tinder is about creating authentic relationships online. That means that users are no longer allowed to promote their business ventures while on the dating app.
Tinder has seen some problems with online daters promoting their business accounts while they're looking for love. With the removal of all social media accounts on the app, users can proceed to find love without any fear of getting stalked off the app or solicited by business mongers while trying to find love online.
Tinder has yet to explain how or when these social media accounts will be removed, but users can expect to see fewer accounts in the next month.
The New Tinder
While Tinder and nearly every dating app that's on the market still have miles to go until they're entirely authentic places where people can meet online and hopefully find love, the swift changes that this dating app made regarding Gen Z's call for authenticity shows that the app is not messing around.
Tinder is passionate about creating a new kind of dating app for the generation that seeks authenticity, and the new rules that the app is enforcing are just the beginning of an online dating renaissance.
While it might seem counterintuitive to create a more authentic dating app layout by eliminating any social media accounts, we're curious to see how this goes for Tinder and its users and what else the popular dating app has up its sleeve.
It's about time dating apps became a safe and authentic place where users of all ages can find their love story, and we hope this is the beginning of a beautiful new stage for online dating.