Father's Day is right around the corner, and if you want to spend it with someone special, there's an app for that! Don't spend this Father's Day alone. There are a few top dating apps for single dads that you can count on to help you find your perfect match. Get on one of these awesome dating apps for single dads and find your dream Father's Day date!
Our team of experts has researched and reviewed every viable dating app for single dads in the industry. You can count on us to tell you what's up when defining love. And if you want to meet your perfect match by Father's Day, let's face it – there's no time to waste! 
Let's look at our ultimate guide to dating apps for single dads. These apps will help you find the high-quality romantic prospects you're looking for and help you find the ones that are in your area. That way, you can spend time with your newly found perfect match this Father's Day! We'll briefly discuss the best options on the Internet for single dads to use to find love online.
---
eHarmony
eHarmony it's a mega platform where millions of matches have found love! It has over 16 million active members, 10 million of which log on monthly. So there's no shortage of single parents in a massive dating pool!
Membership costs about $40 per month, but the matchmaking algorithm alone is worth it. eharmony matches people on 32 dimensions of compatibility so that you're never matched with someone who doesn't like your style. And if you're looking for love by Father's Day, you don't have time to waste on matches that aren't worth your while. That's why eHarmony is our top choice to help you find your perfect match so you can spend this Father's Day with them instead of waiting until next year!
eHarmony does a great job at catering to single dads specifically as well. It gives you options to express that you're part of the community of single dads on your profile. Its compatibility questions also target vital issues that single parents tend to care about, like: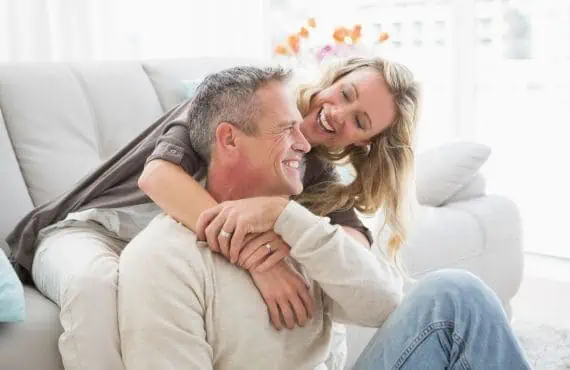 How do you communicate your thoughts and ideas to others?
What defines you?
How do you organize your life?
What motivates you?
---
SingleParentMeet
While this platform is more of a niche than a mega platform with 410,000 users, it caters exclusively to single parents. Seventy-seven thousand active members sign on monthly, so you'll be in good company when you log on to this platform!
If you want to access every feature with a premium membership, you can do it for an easy $15 monthly. You'll get carefully curated matches based on the profile data you include in your online dating profile, your dating preferences, and your location.
One of the easiest ways to find your perfect match is to target other single parents as your romantic prospects, and SingleParentMeet is one of the best places to do that! As a single dad, you must be with someone who understands the struggles of dating as a single parent. And people who don't have children may not readily be able to accept or comprehend the time constraints and emotional and physical energy it takes to provide a child what you love and the attention they deserve.
This dating app makes it easier for single moms and dads to find highly compatible companions who have the commonality of being a parental figure. This platform is safe if you use your discretion to share your personal information with anyone you meet online, just as with any other of the best and most secure online dating platforms. In your search for love, you may be able to find friends along the way on this platform. But if you're looking for more than a play date this Father's Day, you can find the romance you've been looking for here!
SingleParentMeet Offers a free trial so you can get started most affordably and conveniently. So what are you waiting for? Start creating your profile today to meet your perfect match by Father's Day!
---
Elite Singles
Elite Singles Is in a league all on its own, as its name suggests. This online dating platform caters to singles who have reached a respectable amount of professional success, are highly educated, or have a combination of those traits. Single dads who also pride themselves on having professional or educational success may be able to find their perfect match on this reputable dating site!
Elite Singles has over 2,000,000 active users to set you up to find a successful partner successfully! Of those 2 million users, 250,000 sign on every month. So even though the dating pool is slightly more exclusive than other sites provide, you'll have plenty of company when you log on!
If you've put in the effort to get a higher education and succeed in your career, and you're a single parent, you need to be matched with someone who can understand you on all levels. So if you need to find a single parent who understands you and can appreciate, respect, and understand your accomplishments through similar experiences, this is the perfect dating app for you! You can access these highly accomplished singles for about $32 a month.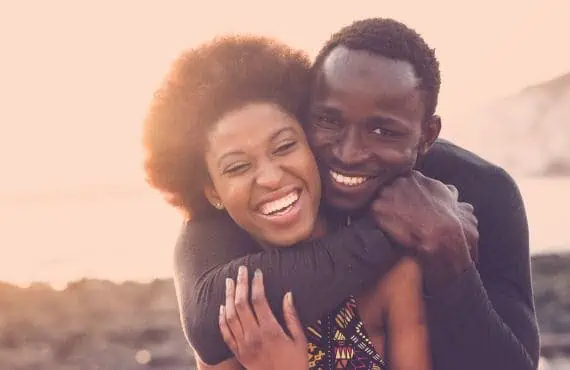 Elite Singles Uses scientifically validated compatibility testing methods to provide you with results you can rely on. Having a child or children involved statistically means that people seek more committed and serious romantic relationships. This online dating platform supports those relationships and veers away from users only interested in casual flings. And when it comes to being paired up as a single parent, odds are you're looking for matches that could be dependable, long-term options for you.
Details personality assessments create matches that have a high probability of working out. That way, you can spend less time weeding through profiles, finding your perfect match for Father's Day, and more time hanging out with your little one(s)! Elite Singles Offers features that other online dating platforms covet.
---
SilverSingles
SilverSingles Is the perfect place for single parents over 50 to meet each other! It offers a safe and user-friendly environment that caters to senior singles, many of whom have children they adore. If you're looking to connect with someone you can enjoy this Father's Day with who understands the rewards of having a child and how children benefit your life overall, this may be the perfect platform for you to use.
If you're over the age of 50 and are looking for love with another single parent, this is one of the safest platforms in the industry where you can pursue your romantic goals! With over 500,000 active members, 100,000 of whom sign on every month, you're more than likely going to be able to find more than enough excellent matches to communicate with on this dating site. And you'll be connecting with real people rather than the catfish and scammers that tend to target senior singles.
Memberships start at around $27 per month, and the service this platform offers is well worth the price in our opinion and in the opinion of many seniors who've been successfully matched with their ideal special someone. Having to pay for membership also increases the platform's security so seniors can safely pursue love.
As far as niche apps that cater to the senior community are concerned, SilverSingles takes the cake. This platform has been active for over 17 years, making it the most successful online dating site exclusively catering to senior singles. It's a reputable dating site with plenty of satisfied singles that can speak to its credibility.
This platform is active in the United States, Canada, the United Kingdom, Australia, France, and Germany. If you're looking for a long-distance relationship, this dating site has you covered. And if you're looking for a virtual date to spend Father's Day West, this platform can also help you out there. You can meet single parents who've made a life in another country and discuss your experiences with them this Father's Day, allowing you to build a relationship on a foundation of understanding and common ground.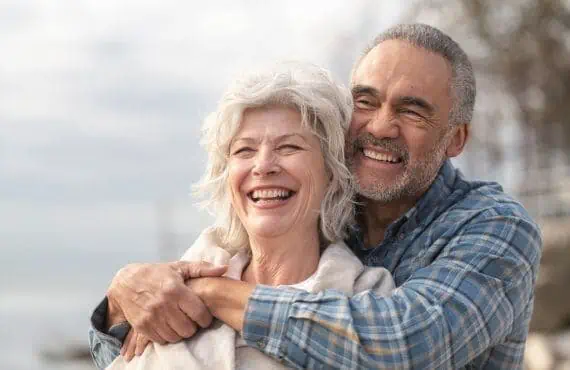 ---
Which App is Best for You to Find Your Father's Day Match?
If you're ready to find love this Father's Day, hop on one of these single parent dating apps today. Which one of these dating apps resonates with you the most? After reading through the overviews of each of these apps, were there a few that stood out and seemed like they would be good options for you? If so, sign up for a free trial so you can start your online dating journey and find your perfect match before you know it!
Make this month memorable by connecting with the meaningful match you've been looking for. Have a wonderful Father's Day, and we wish you all the best of luck in finding love!