In our opinion, ghosting is one of the worst toxic dating trends that has become a part of dating culture in the past few years. Regrettably, it has become more and more of a common occurrence directly related to the rise of casual dating facilitated by dating apps.
What is Ghosting?
Ghosting happens when someone is too immature to actually fess up to their feelings and properly explain to the other person that they're not interested.
Instead of handling the relationship, or at least the end of a relationship, in an honorable and mature way, the person who is ghosting decides to take the easy way out and disappear from the face of the earth.
Often, they'll go so far as to block their previous dates on dating apps and phones so that they will never get the closer that they not only deserve but also need.
PlentyOfFish noticed a rise in ghosting and toxic dating behavior, so they did their own bit of research surrounding the phenomenon that is ghosting. The online dating platform conducted a survey of 800 millennial daters who were between 18-33 years old. When asked if they had been ghosted, 80% of those who were surveyed said yes.
In another study conducted by Hinge in 2020, 91% of the users who were surveyed said that they had been ghosted before.
Of course, these studies and their results are only a tiny peek into what daters from all across the world have gone through, but they do help to spread light on the incredibly toxic trend that many people have endured, especially those who met on dating apps.
What Can You Do about Ghosting?
And here comes the golden question — how do you actually respond once you've been ghosted?
The first thing you ought to do when you realize that you've been ghosted is to assess how you're feeling and what steps you can take to make yourself feel better. Taylor Swift said it best when she said, "You're on your own, kid," and even though we're going to do our best to help you, you're the only one who knows what you need to feel better.
Some people respond to ghosting by, in turn, ghosting their ghoster. It might not be as powerful of a message as you would like to send, but sometimes, real maturity means knowing when just to cut off a conversation and not allow anyone to hold any more power over you than they already did.
Another response is to text your ghoster.
Unfortunately, if they block you, there isn't too much you can do. Of course, you can always text their phone, even if you know they might not receive it, just for your own sake and to get closure. We won't judge!
Follow-up Texts to Send Your Ghoster
If you can still send them messages and want some semblance of closure, we're going to share the best texts that you should send the person who ghosted you.
---
I Appreciated Our Time Together. I Hope That You Find Success in Your Future Online Dating Journey
This is one of the more mature texts that you can send a person, and while we will provide you with some immature (and even mean) texts later, sometimes it's better to walk away from a situation with your head held high and knowing that you were the bigger person.
It acknowledges that you realize you've been ghosted, they've moved on, but that you're also not hoping for more to come out of the relationship and that you've also moved on.
---
When You Said You Suck at Texting, I Guess You Meant It. Do You Want to Meet Up for Drinks or Dinner on Friday and Get a Lesson in Communication?
If you're still holding out hope that your ghoster, or potential ghoster in this case, is still into you, but they're not moving fast enough for you, send this text.
This isn't a text that will lead to a long and painful conversation, but it gives an obvious course of action that the two of you can take without over-complicating things.
---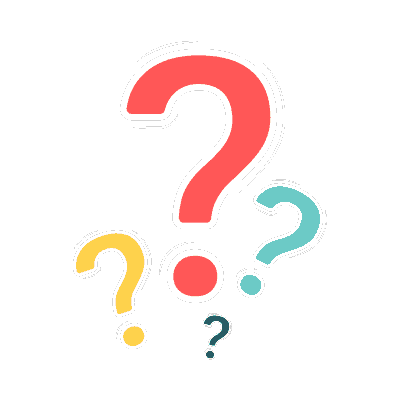 I Loved the Place You Chose the Other Night. Are You up for Another Adventure Next Weekend? Let Me Know What Works for You!
This is a more open-ended opportunity that you can present your date with if you want to try to do something else with them, but they're not texting you.
Sometimes, dating can be challenging to navigate, and the person you went on a date with might just need a gentle nudge in the right direction. They might also be holed up in their apartment, thinking that they went too hard or too fast, and are hoping that you will text them first so they don't come off too strong.
---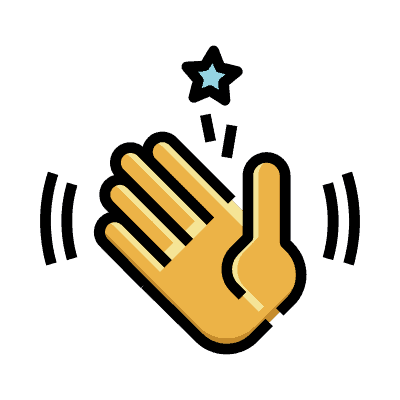 After Our Conversation the Other Night, I Thought We Both Wanted the Same Thing. I Guess I Was Wrong! Hope You Find Whatever It Is That You're Looking For.
This text is a stark contrast to the first text about hoping for the best for your ghoster.
If you feel as though you've been duped or that you and your date had a really great conversation, and then they turned around and left you high and dry, you are more than justified in sending a bit of a snarky follow-up text to let them know that you don't appreciate being led on and lied to.
---
I Want to Be Wanted, and Texting Me Back Ought to Be the Bare Minimum; Goodbye.
If you've been waiting around for a text and they haven't taken that first step, you are more than allowed to speak out and let them know that you're not going to settle for anyone who won't give you the world, and you're out.
Depending on the nature of the person you're sending this text to, please be aware that they might have a hostile or unkind response to the message.
---
You Mentioned How Much You Love [This Actor/Director/Movie Genre]. They're in a Movie Playing Tomorrow Night, Do You Want to Go?
If a bit of time has passed since you saw or talked to your date, but you're still curious to know where the connection could go, ask them out.
If the two of you began talking at dinner and they told you something that they were interested in, or you connected over a shared interest online, take advantage of that information and try to find an event that centers around it.
---
Conclusion
Ghosting is a terrible trend, and it has become more and more of a common occurrence in recent years, along with the rise of casual dating as a result of dating apps.
But one of the worst aspects of ghosting, aside from the emotional turmoil and the pretty significant hit to someone's confidence that are also the usual responses and reactions to this toxic dating trend, is that there is often nothing that the person who was on the receiving end of the ghosting can do.
Fortunately, there's a silver lining to being ghosted. People who ghost others are cowards and hate the idea of confrontation, so they do everything in their power to not have to deal with the harm and the after-effects of their actions. While it may hurt at first, the sooner you get people like that out of your life, the better.
Those awful traits would have shown themselves eventually, no matter what. Be glad that they revealed their true selves before you were even more invested in the relationship.