Spring is in the air, Easter is close, and we couldn't be happier. 
There aren't too many people who don't love the change of atmosphere that spring brings to the world. The sun shines brighter, the holidays are a bit cheerier, and dating apps are the place to be!
We love going on dating apps in the spring because everyone wants to join in on the fun and enjoy their spring with a little snuggle bunny. While winter and cuffing season make finding someone feel like a necessity or a competition, there's a lighter note in the air when spring comes, and online dating is more fun to fill your time with.
And there's no better way to take advantage of that lighter and more joyful feeling in the air than giving your dating app profile a little facelift.
We always tell people that one of the best ways to find success when you're on a dating app is to make sure that your profile looks great, is always up to date, and will catch other people's eyes when they're looking for love as well.
If you're as excited about the spring season as we are, a great way to show that while also making sure that your profile will help you find success online is to give it a bit of a springtime makeover.
Everyone loves to be cheered up when they log onto their dating apps, and no one wants to encounter the same thing over and over again online.
That's why adding a few nods to Easter into your profile will not only give it the updated look that you want and let people know that you have recently been active online, but it will also make people excited and cheerful to see your profile.
It can be challenging to stand out with your online profile while also showing people you're interesting and letting them see a bit of who you are. In general, making an online dating profile is harder than many think.
But we don't want you to get discouraged or start worrying about what you ought to put on your profile in order to have the best experience possible when you're trying out a dating app. Instead, embrace the fun and festive season you're in by adding a few nods to Easter in your dating app profile!
Why You Should Update Your Profile for Easter
What you choose to say and how you present yourself on your dating app are the most important things you can do for your success in online dating.
When we're giving advice on how to succeed on dating apps and telling our readers the best ways to make a great first impression, we always talk about the importance of creating a dating app profile.
Your dating app profile is where people can get their first impression of you, see what matters to you, and see how invested you are in the dating app journey. People will look at how much effort you put into creating your profile and assume you will put the same amount into your life off the app.
Your profile is usually put against a number of other profiles on your dating app that you can't see, so you don't know how you might or might not measure up to them. Because of this, a lot of people get really in their heads about how to make the perfect profile and how to stand out from the crowd online.
This comparison-based mindset can often trip them up or cause them to doubt whether or not what they want to put out on the internet is good enough. We're here to stop that from happening and offer you some reassurance and advice regarding what to do with your profile when you're on a dating app.
Thankfully, there are many ways you can show that you've put the proper amount of effort into crafting your dating app profile, especially this time of the year.
You can add a personalized flare to your profile while also letting people know that you're present and active on the dating app by adding some Easter flavoring to your online profile.
Adding a little festive theming to your profile can help it stand out from the crowd while also letting people know that you're active online and ready to find love.
Not to mention, there are only so many ways that you can talk about yourself on your profile, and it might get a little boring and ubiquitous when someone is constantly swiping through all of the other profiles online that are saying relatively the same thing in their bio.
By adding a little Easter nod to your dating profile, you're not only making it so that you stand out from the crowd, but you're also letting people see that you're putting in the effort online.
If you're wondering what some of the best ways are to add that festive Easter flare to your profile while staying true to who you are and what you want from your time on the dating app, keep reading!
Add Humor to Your Dating App Profile
One of the best ways to get people's attention when they're scrolling on a dating app is to make them laugh. In general, humor makes people more attractive to others and helps them stand out from the crowd.
When you're on a dating app and hoping that people will swipe right on you based on what your profile says, both factors will be critical to your success on the app.
If you want to show people that you're currently active online and you're ready to celebrate the season, we recommend adding a little bit of humor to your profile.
You can do this in several different ways. One of the best ways to tell people up front who you are and what your personality is like is to add humor to your profile.
We are all about dad jokes and puns here, and sometimes, the worse the joke is, the better your chance is to stand out. We're talking that truth and running with it.
Here are so incredibly wonderful (or terrible) Easter puns that you can go ahead and put in your profile to provide a little bit of an Easter makeover.
I'm on this app so that I can find some bunny to love
I wanted to spring into action when I saw your profile, but I need to wait for you to swipe right until I can.
I would make an egg-celent date; just give me a chance.
I wanna dance with some bunny.
I'm so egg-cited to meet you!
Swipe right if you want to be my cuddle bunny
I'm hoping to have a good Easter with some-bunny special
Chick me out!
Swipe right if you're a good egg.
I hope you have an Egg-tra special Easter this year.
I'm excited to put all my eggs into one basket with you.
Who else is egg-cited for Easter?
Just chicken in! How are we doing today?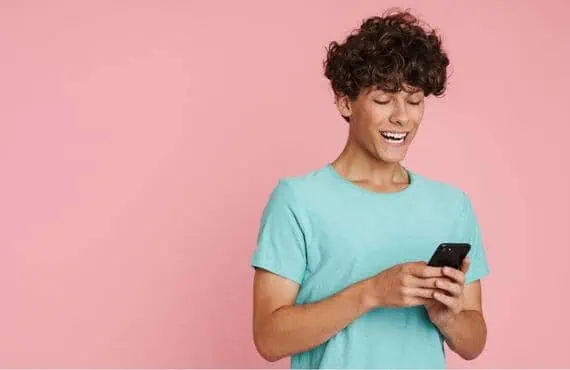 You might not carrot-all, but I think you're stunning.
This Easter Sunday, you might as well whisk it all! Swipe right on me!
Happy Egg-ster!
Hoppy Easter, peeps!
I have so many egg puns; it's not even bunny.
How was your Easter? I'm dyeing to know.
Hey there, hop stuff.
Hop on over to my messages, and let's make this an Easter worth remembering!
Let's live hoppily ever after.
I'm hoping our love will bloom on this app.
Bunny, I'm home! (Us in the later years)
I'm looking for someone egg-tra special today.
I'm hoping to find the prettiest Easter egg in the basket today.
While some of these puns are genuinely terrible, they sure add some flavor to your online dating profile, and you might get lucky and find somebody, I'm sorry, some bunny who loves terrible puns just as much as you do.
If you've spent a good amount of time making sure that your profile looks a certain way, or you've invested a lot of thought into what you've said on it, and you don't necessarily want to throw that all away for a terrible Easter pun (even though they all crack us up!), we get that.
You don't need to sacrifice an otherwise un-cringy profile to get a few cheap laughs or make someone giggle. You can also add something in your profile that tells them to message you if they want to hear a bad Easter pun. Okay, we swear we're done after that. It's over… easy now. Okay, that was the last pun.
This invitation might cause more people on the dating app to interact with your profile and swipe right. Everyone loves a call to action and a purpose when they're on a dating app, and by inviting them to swipe right and be entertained, you might be giving them the enticement they need to message you.
If you like the idea of being cheesy and punny when you're on a dating app, and you're comfortable with the idea of putting yourself out there, then go for it!
Of course, if humor isn't your thing or if any of these jokes and puns made you cringe (but not in a good way), you do not have to use humor to get someone's attention.
Tell People Why You're on the Dating App
Honesty never hurts anyone, especially when it comes to online dating. If you just got on your dating app in hopes of finding someone to be with during the spring, but you don't necessarily want to settle down with them or find something serious, then say that!
We said it at the beginning of this article, and it still rings true –the springtime isn't necessarily for serious relationships to start, and you're allowed to have fun when you're on a dating app.
Just because you're putting in the time and effort to find someone with whom you get along well, or that is also interested in you doesn't mean that you need to settle down with them.
In fact, on some casual dating apps, it might be better to tell people that you're not looking for anything serious. That means there's a lot less pressure, and whoever you match with can just have fun and enjoy the ride.
While we're not telling you to put "I'm here for a good time, not a long time" in your profile, you might want to say that you're looking for a spring fling or something light and airy, like the season. You can make that announcement using humor as well, just in case you aren't quite sure how to say what you mean without coming across a certain way.
Also, if you specify that you're logging onto the dating app during the spring or Easter season, people will see that your profile is up to date and you've recently been on it. That will also help your chances of finding someone and matching with them.
If you're worried about how to say that you're on the apps for the Easter season and that you're not necessarily looking for something to happen year-round, then we've got some excellent prompts that you can add to your profile that will say just that.
Here to find my spring fling. Swipe right if you want that too
I heard that the perfect date is April 25; want that to be ours?
Not looking for anything serious, just a little spring romance
On here to find my Easter bunny, hopping away after the season is over. 
Do you want a romance as light and airy as the spring season? Me too. Let's talk. 
Ask Questions
As we said before, one of the best ways to get people to interact with your dating app profile is to make your profile interactive. This makes people feel like they have a purpose when they swipe right on you, and it can get a conversation started quickly and organically.
One way to make your dating app profile interactive is to ask the people swiping on you to answer a question. This gives them a reason to swipe right on you, other than the fact that your profile is amazing and you're a great catch, and it also gets the conversation started right off the bat.
You can also theme your questions to be Easter or spring-related to let people know that you're up to date with your profile and to stay on topic.
While the possibilities for questions are endless, and we're not necessarily saying that you have to make them all on-theme for the season, here are a few fun Easter questions and calls to action that you ought to put in your dating app profile to give it a spring in its step.
Okay, let's settle this once and for all, does anyone actually like peeps? Message me to let me know.
What age were you when you found out that the Easter bunny wasn't real? Or did you just find out right now? Let me know if I just ruined your childhood.
What are Easter traditions? I'm really curious. Can someone tell me?
Message me if you want to have the Easter egg hunt of your life. No, really, it'll be amazing.
Message me if you want to hear some fantastic facts about Easter.
Looking for some fun things to do for Easter this year? Message me if you have any ideas.
What's your favorite thing to get in your Easter basket? I'm taking a poll.
Does anyone need a date for their Easter service? I'm here for you if you need me!
Final Thoughts
No matter how you choose to decorate your dating app profile for Easter, we hope that you've gotten into the playful spirit a bit and you're having fun with it!
Remember that you don't need to put too much pressure on yourself or your profile to be perfect, but it's always wise to add a little flare and flavor when you can to stand out from the crowd.