Are you looking to "Stir" up a compatible romantic partner? Better yet, are you a single parent who wants to get back into dating but doesn't want to explain your situation on a mainstream dating platform? You guessed it–there's an app for that.
The Stir dating app sets itself apart by providing unique advantages compared to traditional dating app alternatives when it comes to finding compatible partners, particularly those well-suited for raising kids together. So is Stir a good dating app? Come with us as we put it through the paces in our unbiased review of the Stir dating app for 2023!
---
---
Our team has independently researched all products and services that we have listed on this page. If you sign up or purchase through our links, we may receive a commission. See how it works.
Introduction to the Stir Dating App
Match Group, the parent company of popular dating platforms such as Tinder, Match, OkCupid, Hinge, and others, introduced the Stir dating app for single parents in 2022–the company's goal was to reach the 20 million or so single parents in the United States who are overlooked by existing dating apps.
The "Stir Time" scheduling feature is the app's bread-and-butter, helping parents overcome the challenge of finding a mutually convenient time to go on a date while accommodating co-parenting arrangements, their children's activities, and other commitments as parents.
A Brief Overview of Stir's History and Success
"Having kids shouldn't be a dealbreaker when dating," says Dinh Thi Bui, vice president of New Verticals at Match Group. "We're dedicated to giving single parents a dating experience where they are celebrated and feel like they can be themselves. With that, we hope that they can truly focus on having a personal life beyond navigating parenthood."
According to the creators of the Stir Time dating app, 27% of single parents claimed it's difficult to go on dates because of scheduling conflicts. The app's functionality allows users to designate their general availability, such as "morning," "afternoon," or "night," on certain days of each week and at specific times–this makes it possible for parents to connect with singles who operate on similar schedules, even if they only have a little amount of "free time" available each week.
Stir's Unique Approach to Online Dating
The app, like Hinge, simplifies the process of setting up dates while encouraging members to respond to icebreaker questions that help them better identify the type of romantic connection they want and highlight what makes them special.
Some of the questions you are likely to be asked by the Stir app during the onboarding process include the following: what your ideal evening alone would be like; how you handle social settings; what you do on the weekends; your biggest vice; if you drink; what kind of pets you have; and so on.
Is Signing Up for Stir Worth It?
We think the Stir dating app is a great option if you're a single parent! It's also the place to go if you are interested in dating one–maybe you even want to have kids, and you're on the lookout for a romantic partner to create a family with down the line.
Finding matches is relatively easy once you have created your profile, and it's almost guaranteed that you will come across other single parents who have similar interests and are searching for meaningful relationships.
Our Ratings
The Stir dating app scored pretty high with a solid 3.8 out of 5! Here's how we arrive at our ratings: we look at the categories that are most important to users of the platform–things like ease of use, the premium membership prices, and any features that enable daters to connect with compatible matches. Then we combine the score to come up with our overall rating.
Overall:

| Category | Score |
| --- | --- |
| Features | 3.7 |
| Ease of Use | 4.5 |
| Match Quality | 4.0 |
| Cost | 3.0 |
| Active User Base | 4.0 |
| Overall | 3.8 |
What We Like
Stir Time Feature – We absolutely love the 'Stir Time' feature–it's what really sets the Stir dating app apart for single parents who are looking for love. This much-touted tool allows single parents to choose exact hours when they are available for dating–you can indicate your availability for each hour of the day, Monday through Sunday. This makes setting up dates less stressful since you'll automatically know if your matches' schedules are compatible with yours.
Easy to Use – If you're a single parent, you may have been out of the game for a bit–not just the dating game, but the tech game as well! It's easy to set up a dating profile on Stir to launch yourself back into the land of singles, and it's a streamlined interface that is simple to navigate–even for those who don't spend a ton of time on their smartphones.
Great for Single Parents – There are plenty of challenges for single parents trying to date, and the process can be draining and disappointing–and dating shouldn't be an ordeal; it should be fun! It's no surprise that some see the presence of kids as a dealbreaker when it comes to dating, so we like that this was made for single parents, and if you sign up for the app, you know exactly what you're getting. And you won't have to figure out if and when you tell a potential match that you have children–they already know.
What We Don't Like
Expensive Premium Membership Prices – Look, we aren't trying to pigeonhole single parents by saying that is a downside, but the reality is that kids are expensive! Do you know how much braces cost? As much as a car, that's how much! This is why we don't like that the premium subscriptions aren't more affordable. For single parents on a tight budget, this will dissuade them from signing up for the Stir dating app.
Small-ish User Base – Users have expressed frustration with the matching algorithm, claiming that it is ineffective–the explanation for this is probably because of the smaller user base compared to other apps, which limits the available options for finding compatible matches.
Only Available in the US – The Stir dating app is currently only available for download in the United States, which unfortunately excludes lots of potential users from other countries.
Who Is the Stir Dating App Best For?
The Stir dating app is mostly tailored to single parents. Still, it's not solely for them–it's also for singles who are interested in dating someone who has children and for people who are interested in starting a family.
By targeting single and divorced parents, the Stir dating app hopes to capitalize on a large yet neglected segment of the dating community.
The Stir dating app is ideal for single parents looking for both casual and serious relationships.
Stir's Compatibility Matching System
The Stir dating app does not utilize personality tests or assessments to make matches for single parents. Instead, members have the freedom to browse through other singles on the "Discover" page and customize their search filters based on their specific dating preferences, such as age, distance, and gender.
From what we saw on our time on Stir, the matches looked good–we were impressed by not only the quality of singles but by the active nature of the userbase. The place was a hive of activity, and we love to see that on any single parent dating app!
Stir's sophisticated AI matching algorithm will only show you dating profiles of other people who share your beliefs, hobbies, and goals as a parent. Taking a targeted approach dramatically increases the likelihood of discovering and connecting with a compatible match that shares your personal and family goals.
Communication Features
The Stir dating app's communication tools include public and private browsing, messaging, video chat, the option to Like or SuperLike, and matchPhone, which enables users to make and receive calls, send texts, and leave voicemails for other members.
Guided Communication
The primary page, known as "Discover," is where users can "Skip" or "Like" potential matches–dating profiles include pics, location, age, height, biography, and whether or not they have children. Unfortunately, searching across numerous profiles is not possible. Only gender filters, age, and distance are available; you can only view profiles one at a time.
The Discover page allows you to send a message to someone you find interesting even if you haven't matched with them, but you need to be a premium member to do so.
Secure Messaging and Video Calls
Stir uses SSL encryption to ensure secure messaging and video calls between its members–this is made possible through matchPhone. matchPhone's central premise is that you can have a phone conversation with your match without having to give a phone number. To do this, Stir conceals both parties' phone numbers prior to establishing a connection, and your details will remain confidential because they do not disclose them to third parties.
Icebreakers and Pre-Written Questions
The Stir dating app offers users a choice of six icebreakers to get things going and encourage interaction on the platform! Select a topic you like and add your answer–you can add up to three to your dating profile!
Stir's Membership Options
Stir offers a range of premium membership plans that cater to various budgets. Although there is a free plan available, we highly recommend checking out the paid memberships in order to make the most of the platform's benefits if you are serious about finding a romantic partner. The premium 12-month plan, priced at $12.00 per month, is the most affordable option to consider, in our opinion!
Free vs. Paid Memberships
This is what the app's free features allow you to accomplish:
Create a user account
Build a dating profile
Use the "Stir Time" feature for setting up dates and create some "me time"
Post pictures
Send likes
Match with members
Talk to potential matches
And here is what you get with a paid membership:
Private Mode
Rewind
Read receipts
See who likes you
Dating Profile Boosts
Ability to send virtual gifts
Message before you match
Power-Ups:
Boost
Super Like (Blue Star)
Premium Membership Benefits and Pricing
| Membership Package | Length | Cost Per Month | Total Cost |
| --- | --- | --- | --- |
| Stir Premium | 1 week | $19.99 (cost for 1 week) | $19.99 |
| Stir Premium | 1 month | $29.99 | $29.99 |
| Stir Premium | 3 months | $20.00 | $59.99 |
| Stir Premium | 6 months | $12.00 | $71.99 |
Boosts:
10 Boosts: $1.50/each
5 Boosts: $2.00/each
1 Boost: $2.99/each
Get Boost with Premium: $14.99
Discounts and Promotions
Currently, the Stir dating app does not have any ongoing promotions. However, they do offer reduced prices for longer-duration plans! If you choose a 6-month plan, you can save 60% on the total cost. Alternatively, opting for a 3-month plan can save 33% on the total cost.
Creating Your Profile on the Stir Dating App
Signing up for a Stir dating app account is quick and easy! After downloading it from the Apple Store, we did it with the iOS app. It took a little over five minutes, and if you are interested in creating a profile, you can follow the steps listed below!
Step 1: Download and Install the Stir Dating App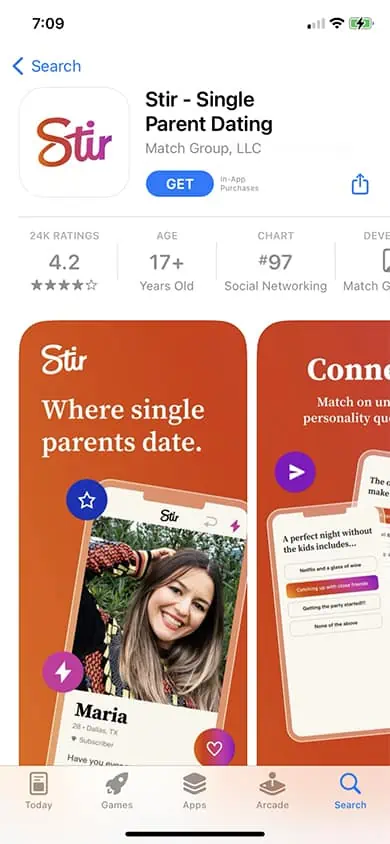 Go to the Apple Store, search for the Stir Dating app, and click "GET" to get started.
Step 2: Open the Stir Dating App
Find the Stir dating app on your device and click the link "Join" button in the bottom right of your screen.
Step 3: Enter Basic Details
Choose your gender and the gender of people you are interested in matching with on Stir.
Now you'll enter your date of birth, location, first name, email, unique password, and how you heard about the Stir dating app.
Step 4: Build Your Stir Dating App Profile
The next step is to create a great profile! The more detail you give, the more compatible matches you'll get. Click on the "Let's go" button to move on.
Tell the app what kind of relationship you seek, your height, ethnicity, relationship status, kids, and why you joined the platform.
Step 5: Tell Stir Your Dating Preferences
Specify if you are open to having more children with a partner and if you're open to being matched with non-parents.
Step 6: Add Date Availability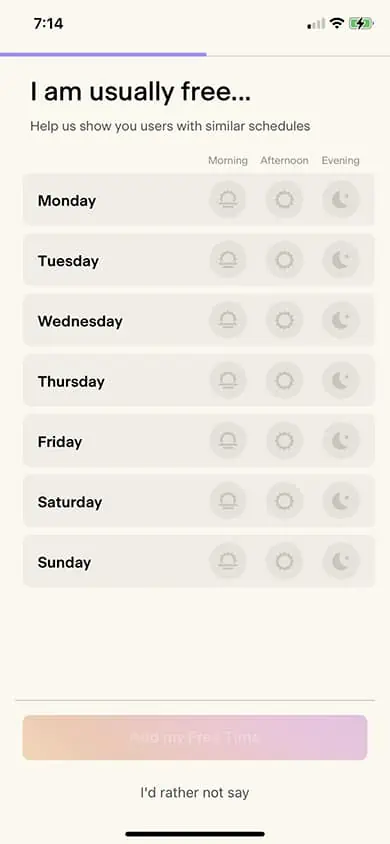 This is a cute lil feature—you can add the times when you're free, and Stir will show you people with similar schedules.
Step 7: Answer Lifestyle Questions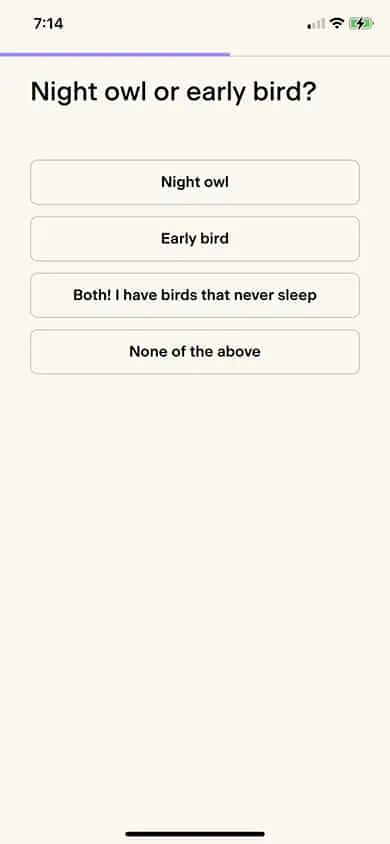 At this step, let other daters know what your lifestyle habits are by answering a number of prepared questions.
Step 8: Upload Profile Photos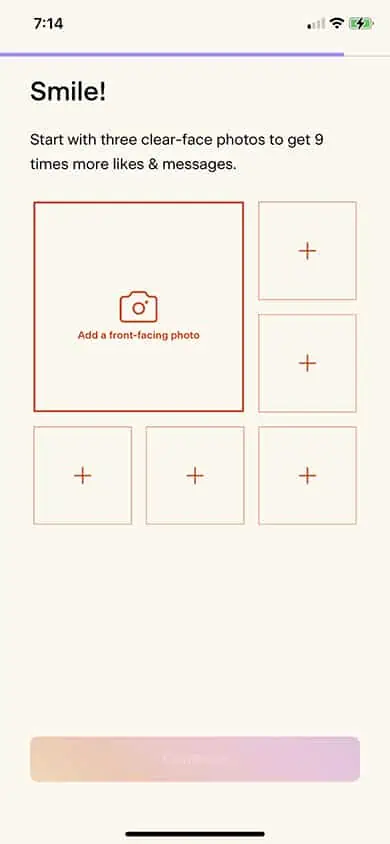 Now it's time to show off that smile! Upload a minimum of three clear-face pics. You can add a total of six if you want.
Step 9: Answer Icebreakers
Break the ice by answering up to three fun prompt questions—Stir gives you six icebreakers to choose from.
Step 10: Upgrade to a Premium Membership (Optional) & Verify Your Account
You're all done! All that's left to do is decide if you want additional benefits and features by upgrading to a paid membership and verifying your account (both optional).
Enter your mobile phone number and plug it into the designated space when you receive the four-digit code. Then you can start searching for single-parent matches!
How to Delete an Account
Is the Stir dating app not for you, or do you just need a breather from dating? Don't worry; we got you covered with a step-by-step account deletion tutorial!
Step 1: Go to Your Profile – Go to your Stir dating app profile and tap the settings gear in the upper right corner.
Step 2: Select Manage Account – Scroll down to the bottom of the menu and select "manage account."
Step 3: Delete Account – Hit delete account, verify you want to delete and not "hide" your profile, and confirm the deletion. Then click the orange "got it" button, and your account is gone.
Customer Service
The Stir dating app does not provide a customer support phone number. However, users can reach out to customer support via email. The frequently asked questions (FAQ) page on Stir has detailed guidance and answers to inquiries regarding discontinuing premium memberships, messaging, billing, premium services, and more. If you can't find the answer to a question or resolve your issue from the FAQ page, you can email Stir by selecting the "Email Us" tab on the website's or app's contact page.
If you email the Stir support staff between 8 am and 5 pm Central Standard Time (CST) on weekdays, you should get a quick response!
Frequently Asked Questions
We hope you found our review of the Stir dating app insightful and informative! And in case we didn't cover everything you wanted to know, we put together a handy list of the most frequently asked questions we've received from our customers and readers. You can check them out below!
Is the Stir Dating App Legit?
Yes! Stir is a legit and reputable dating app created especially for single parents. It's from the makers of Match.com, which places a premium on user security and promotes the importance of respectful and polite interaction among its members.
Is Stir a Good Dating App?
We think so! Especially if you are a single parent and want to connect with compatible singles who know the struggles of caring for kids independently. Stir provides a safe dating community for people who understand the challenges that come with trying to re-enter the dating pool when you have children.
Who Can Join Stir?
As long as you are 18, you can join! The Stir dating app was created to help single parents meet someone who can relate to their unique situation. You don't have to be a single parent in order to join Stir, even though the platform was designed with them in mind.
Can I Use the Stir Dating App for Free?
The Stir app is available for free on the App Store and Google Play, and you can access Stir on the web at stir.com. Free matching and messaging are available to basic users, but there are some restrictions to how much you can communicate unless you upgrade to a premium paid membership.
What Is Stir Dating App's 'Private Mode?'
With Stir's Private Mode, you can limit who can view your profile to those with whom you've already messaged. A "They can see you" or "They can't see you" notice will appear on other users' profiles depending on whether or not you are using Private Mode, and you can choose whether you want to alter your visibility for a member by clicking 'unblock' or 'hide and block.'
You can add Private Mode to your membership at the time of signup for a discounted fee or, later on, for a pro-rated fee.
Do the Paid Subscriptions Auto-Renew?
Yes, they do. When you purchase a premium membership, you agree to automatic renewal–it's in Stir's terms of use. You are able to view your membership status, including the subscription amount, renewal date, and plan, by accessing your Subscription Status page.
To disable the auto-renewal feature, follow these steps:
• Go to the Manage Subscription section of your Account Settings page
• To cancel your subscription, click the link. You must enter your password throughout this process for your security
• After that, select the cancellation reason and press "Continue Cancellation."
• You'll know you've successfully disabled auto-renewal if you see a confirmation page with your Stir username and the date.
• An email will be sent to you confirming that auto-renewal for your membership has been disabled.
You can always contact Stir's support staff for assistance–they can help you disable the automatic renewal feature.
What Is the Age Range of Stir Dating App Members?
From what we saw during our time on the platform, most users on Stir fall between the ages of 25-55.
How Do I Block Another Stir Member?
If you go to a member's profile and click the "Block" button, they will no longer be able to see your dating profile or contact you–just tap the ellipsis button at the top of their profile and click "Block."
Is the Stir Dating App Safe?
The Stir Dating app employs a hybrid system of automated technologies and professional human agents to monitor user interactions and take appropriate action against individuals who engage in abusive or unlawful conduct. They also offer a dedicated section of safety tips and tools for Stir members that include:
Background Checks – Members have access to a free background check with Garbo for a sense of security whether you've just matched or are about to meet in person.
Stir is partnered with RAINN – The Stir dating app has formed a partnership with RAINN (Rape, Abuse & Incest National Network), which is the largest anti-sexual violence organization in the nation. This collaboration aims to enhance their reporting, safety, and messaging features. Users can access resources such as RAINN and other support services through Stir's Safety Center.