Religious people believe in God and absolutes when it comes to right and wrong, but a large sect of people practice spirituality, focusing on the human spirit or the soul. Often, you'll find spiritual people consulting the stars and other terrestrial events to determine their future. Some are super conscious of the environment or holistic living, while others are into absorbing good energy for their well-being or believing that the universe is the ultimate master of one's destiny.
So, if you consider yourself spiritual and you're looking for love with someone who sees the world through the same lenses, Spiritual Singles is worth a look as they cater to a broad audience of members from all backgrounds. And we're telling you the truth when we say this is one of the most diverse userbases we've seen on online dating apps. Read our Spiritual Singles review to learn more!
---
---
Our team has independently researched all products and services that we have listed on this page. If you sign up or purchase through our links, we may receive a commission. See how it works.
Introduction to Spiritual Singles
We'll kick off our Spiritual Singles review with a little history lesson, followed by Spiritual Singles' approach to matching its members. We recommend you read this review section if you're uncertain if Spiritual Singles is your best option. That's because we'll go over the best reasons to join or look elsewhere.
A Brief Overview of Spiritual Singles' History and Success
Spiritual Singles is a part of the Conscious Dating Network and was founded in 2000 by owner Jill Crosby. Over time, the site has overseen many successful, long-lasting relationships between singles practicing spirituality. And Spiritual Singles doesn't require new members even to be spiritual to use the site, making it one of the most inclusive dating platforms out there. You'll find people from various age groups, religious backgrounds, sexual orientations, and cultural heritages.
The website has grown to 1.8 million active members, though there are 2.4 million profiles altogether. Spiritual Singles claims that 2,500 new members are brought in each week and that 20% of those who register for a premium membership end up finding love or romance with their soulmate or forever partner. They also boast a response rate of 94% for all messages or IMs sent on the site.
Spiritual Singles' Unique Approach to Online Dating
Spiritual Singles uses a unique fusion of compatibility testing with advanced search filters and robust member profiles as the basis for its matching algorithm. Here's how it works, and we've summed it up as best we can with a few bullet points:
New members are asked to answer as many "Match Questions" as they can so Spiritual Singles know what areas of spirituality they practice.
The answers to these questions can be displayed on your profile page to give it additional depth.
Members' initial match suggestions will be profiles that best align with the results of the "Match Questions."
Spiritual Singles members can adjust search filter settings to capture preferences like spiritual beliefs, meditation practices, eating habits, or astrology information.
Site members can also edit and develop their profiles to include as much helpful information as possible to attract other members.
Is Signing Up for Spiritual Singles Worth It?
We can best answer this question by showing you several reasons why it might be a good fit and several reasons you should look into using a different dating platform: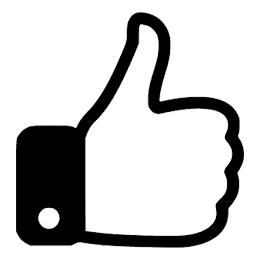 Reasons to Join
You want to meet a possible marriage partner or your soulmate. People using Spiritual Singles are typically looking for meaningful, long-term relationships.
The dating pool has 1.8 million dedicated members who use the service each week. This is quite significant for a niche dating site and offers more possibilities for love.
Spiritual Singles come at an affordable price.
You want to meet singles into spirituality, astrology, the environment, or star signs.
57% of members are from the United States, so it's a great place to meet American men and women.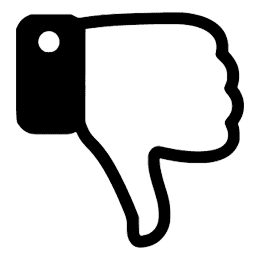 Reasons to Look Elsewhere
You might look at other dating platforms if you don't consider yourself a spiritual person.
You don't want to be capped off on how many messages you can send your matches daily.
You want to use the site for free without any restrictions on communication features.
You're interested in casual connections and dates or flings and hookups.
Our Ratings
For our Spiritual Singles review, we ran the website through our honest rating system to see how it ranked. We rated Spiritual Singles at 3.9 out of 5 stars, so we recommend this one to spiritual singles out there, even if there are some flaws with the platform.
Overall:

| Category | Score |
| --- | --- |
| Features | 3.1 |
| Ease of Use | 4.6 |
| Match Quality | 4.2 |
| Cost | 4.3 |
| Active User Base | 3.2 |
| Overall | 3.9 |
What We Like
Spiritual Singles is a good dating platform for finding meaningful relationships with singles interested in spirituality, the environment, meditation, or astrology.
The site caters to people of all ages, sexual orientations, and other walks of life.
Spiritual Singles is an affordable dating site with a monthly cost ranging from $12 to $23.
Free members can enjoy limited messaging and IM'ing with paying members of the site.
The site has a wide-ranging matchmaking system.
Spiritual Singles' profiles are extensive, with a ton of good information that paints a well-rounded picture of each member.
Signing up for a new account only takes 10-15 minutes.
What We Don't Like
Spiritual Singles has no dedicated mobile app, although members can use the site with their web browser.
Members can only send 50 messages per day.
The profile can take upwards of 24 hours to be officially verified by the Spiritual Singles team.
Developing your profile and completing the "Match Questions" can take significant time.
Who Is Spiritual Singles Best For?
The entire point of this Spiritual Singles review is to show you this is a dating app that's ideal for people who practice spirituality, live a holistic life, or use astrology to find out what their future holds. But who's the site best for based on what we know about the membership base, the average age of its users, and the site's mission?
Demographics and User Base
Fast Facts
Details

User Base

All singles

(you must be 18 or older)

What Kind of Relationships?

Meaningful or long-lasting connections with singles who practice spirituality

Average Age

24-35 years

Active Members

1.8 million

New Members Per Week

2,500

Reply Rate

94%

Countries Served

United States, United Kingdom, Morocco, and Georgia
Relationship Types Best Served by Spiritual Singles
People using Spiritual Singles are generally looking for a relationship marked by compatibility and a long-lasting bond. Because it's a dating platform for singles into spirituality, astrology, and a "green" lifestyle, the singles you'll find here are in the market for a marriage partner or looking for their soulmate. It can technically be considered a religious dating site where most members want a long-lasting, meaningful connection with someone special.
The Spiritual Singles Compatibility Matching System
Matching at Spiritual Singles is like a fusion of eHarmony and Tinder but with a focus on singles who are into spirituality, meditation, and astrology. Not only can members use search filters to find suitable matches, but there are some "Match Questions" where members' responses are also used to inform the matching algorithm.
Head to the "Search" tab to look for potential matches. Enter search terms on the lefthand side of the main menu, and the results will automatically appear in the profile half of the page (off to the righthand side). In addition to search filters, having a well-rounded profile replete with helpful information can help you get other singles interested in connecting with you. A good profile is a part of the matching system too.
The Role of Personality Assessments in Matchmaking
When new members are coming on board at Spiritual Singles, they can complete "Match Questions," which ask specifics about their spiritual beliefs and approach to life. There are well over 20-30 questions to answer, which are used to improve the matching process. The more the site gets to know the person you are, the better they can select profiles with a strong element of compatibility.
Communication Features
There are several helpful communication features that Spiritual Singles offers as a part of their paid subscription plans. This is why upgrading from a free membership is your best bet because there are only so many communication features you can use for free.
Unlimited Messages and IMs
Becoming a premium member unlocks the ability to send messages and IMs to your matches. When it comes to written messages, though, there's a limit to how many you can send in a single day: 50. Another cool aspect of messaging at Spiritual Singles is attaching images to your message.
Secure Messaging
Spiritual Singles uses an encrypted connection to keep all private conversations completely confidential. No personal information is ever shared with third parties or any outside sources. Whatever you talk about with your matches is between you and them!
Video Dates
Paying members can unlock video dates as well. These can be managed under "V-Dates," where members can schedule dates and times to meet up with their matches. You can view invites for video chats with other members too.
Read and Reply to Messages from Paying Members
Free members of Spiritual Singles can read and respond to messages that premium subscribers of the site send. So, there are ways to communicate with other members, even if you only use Spiritual Singles for free. But it might not be with the people you're interested in meeting.
Send "Hellos"
Free members can also send "hellos," pre-written messages to matches of their choosing. These are the equivalent of sending "likes" or "winks" at other dating apps.
Spiritual Singles' Membership Options
There are a few ways you can become a member of Spiritual Singles: free membership and premium (paid) membership. Both offer their unique advantages to new customers. Still, you'll ultimately get to use Spiritual Singles for all its worth if you commit to the paid plan, where you can unlock the ability to send messages to your matches.
Free vs. Paid Memberships
Spiritual Singles runs on a freemium model for its free membership plan. This means that there are several features customers can enjoy without paying, but they must upgrade to a premium membership plan to get in on the worthwhile features.
Check out the free and paid features to see exactly what you gain by purchasing a subscription plan with Spiritual Singles:
Free Features:
Create a profile
Use search filters to find matches
View profiles and photos
Get free text alerts
Add members to your Favorites List
Use privacy controls
Five free messages (during the first three days)
Paid Features:
Unlimited communications
See who's currently online
See who viewed your profile
Enhanced customer service
Reply to messages using your email
Premium Membership Benefits and Pricing
There are three memberships you can purchase as a Spiritual Singles member. These are reasonably priced plans, much more affordable than those found on other dating apps.
Discounts and Promotions
During our Spiritual Singles review, we didn't see any promotions or discounts that customers can take advantage of to save some money. However, there are some hidden savings that took a sharp eye to spot.
If you look at the monthly cost of each membership plan, you'll see that the longer the membership gets, the cheaper the monthly price. It'll cost you less money to purchase a six-month plan, for example, than renewing a one-month plan six times. You're looking at $138 compared to $72!
Creating Your Spiritual Singles Profile
The entire sign-up process will only take five to ten minutes. If you're interested in becoming a free member or a paid subscriber, the road to getting there is relatively the same, so follow the steps below to get started at Spiritual Singles.
Step 1: Visit the Website
Visit www.SpiritualSingles.com to begin the registration process. There's a menu where you must enter some basic information:
Your gender
Your sexual orientation
Your desired age range
Search by location (country and state)
Search by zip code
Once you've completed these steps, click "Free to Join & Browse" to move on to the next step.
Step 2: Enter "Your Credentials"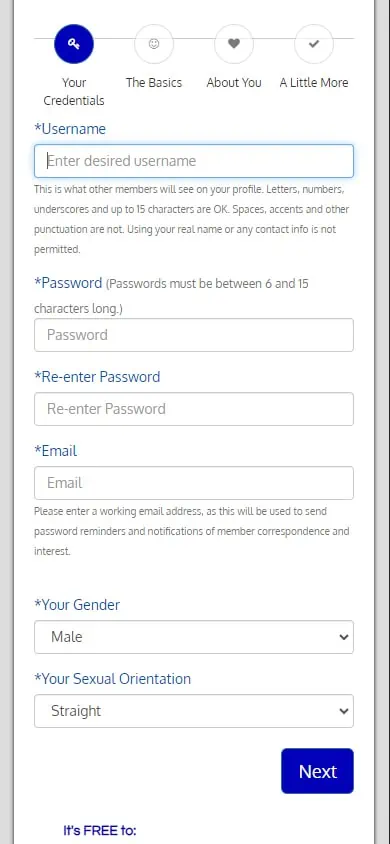 The next move on your part is to enter "Your Credentials." Create a unique username and password to access your new account at Spiritual Singles.
Include your email, and, for some reason, you need to reenter your gender and sexual orientation again.
Step 3: Enter "The Basics"
Fill out "The Basics" next. These include your name, desired age range, location, languages spoken, and relationship status.
Step 4: Enter "About You"
The "About You" section focuses on the spiritual aspect of your life. You must answer questions about your star sign, spiritual beliefs, dietary practices, and how "green" you are.
But several questions ask about more standard topics like your body type, living situation, education, etc.
Step 5: Enter "A Little More"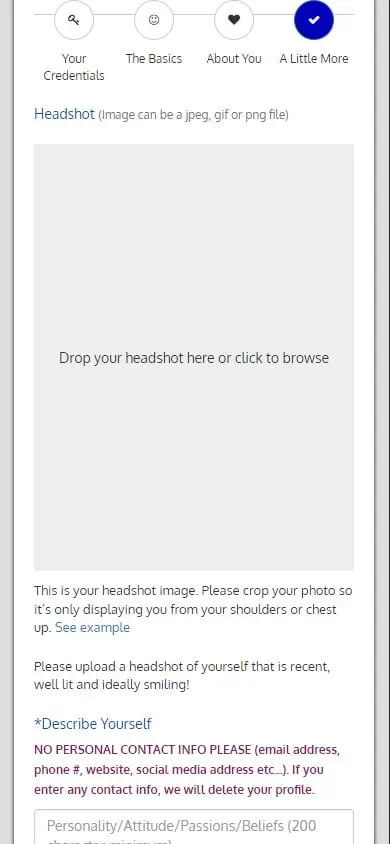 This is the final step of the basic questions you'll have to answer. This part is notable for being the one where you upload a profile picture, complete a self-authored section where you describe yourself in more detail, and tell Spiritual Singles how you heard about them.
Then you must agree to the Terms and Conditions/Privacy Policy and prove that you're not a robot to complete the step. Once you're done, hit "Finish."
Step 6: Answer "Match Questions"
You'll be prompted in the next step to answer a plethora of "Match Questions" that'll be used later to help with the matching algorithm. You can skip this step if you want, but we recommend answering as many as you can to find a potential partner that's the best possible fit in terms of spirituality, beliefs, and lifestyle type.
Step 7: Search for a Partner
Click on "Search" to begin looking for a partner or love interest. You'll find the search terms on the left side of the screen. Set them to your personal preferences and dating parameters.
As you edit each one, the profiles on the results page will automatically update. You can save any searches you enter by clicking "Save Search."
Step 8: Upgrade to a Premium Subscription Plan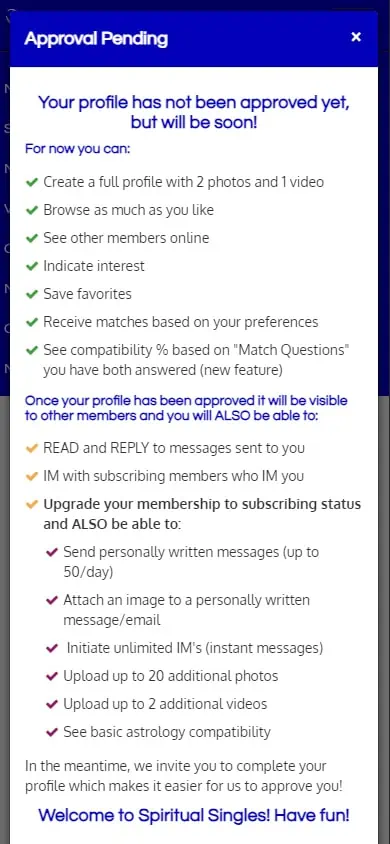 Click on "Upgrade" to become a paying member of Spiritual Singles. Before you can see the list of membership plans, the site will show you a list of the free and paid features to show you what you'll gain by upgrading.
The most significant advantage to becoming a Spiritual Singles premium member is the unlimited messaging and IMs. Paying members can communicate with their matches, making a switch from the free membership worth every penny.
How to Delete an Account
It might be destiny for you to be called away from Spiritual Singles to a different dating site or app. And if that's the case, deleting your Spiritual Singles account is a super easy task that only takes up a little of your precious time. Go into your "Account Settings" and click "Close" from the list under that menu.
Now keep in mind that your Spiritual Singles account will be erased. You won't have access to your profile, connections, or messages from your old account. If you want to use the site again, they'll gladly take you back, but you must create a new profile from the ground up.
Customer Service
The customer service center at Spiritual Singles is standard fare for online dating customer service pages. It mainly consists of an FAQ page for troubleshooting issues, but some email addresses are posted so customers can send a real message to someone on the customer support team.
FAQ Page
Click on the "Help" tab, and you're automatically directed to the FAQ page. At the bottom of the list of possible questions, there's a tab called "Contact Us." Click here to head to the list of email addresses.
Email Addresses
On this page, there are four addresses posted that pertain to different questions you might have:
Technical support questions
Billing questions
Support & success stories
Affiliate, joint venture & advertising questions
While it's not the best customer service you could experience, it's passable enough to allow customers at Spiritual Singles to resolve any issues or problems that might arise while using the site.
Spiritual Singles' Mobile App
There's no dedicated Spiritual Singles app, but you can still use the site on your smartphone or mobile device. By using your web browser, you can visit the website, the only drawback being that you're entirely dependent on an internet connection to use the site on mobile.
And as far as we can tell, you can use Spiritual Singles on all mobile devices like smartphones and tablets without any sort of restrictions. So, for the time, it's alright that there's no mobile app, but we hope to see the site make this upgrade sometime in the future. Some people like knowing they can browse dating profiles without needing an internet connection.
Frequently Asked Questions
Check out some of the most common questions we've gotten from our readers about Spiritual Singles. We have answered these questions based on the research we've done in our Spiritual Singles review.
Is Spiritual Singles Worth It?
We recommend using Spiritual Singles if you're looking for a soulmate or a long-term relationship with someone who's your spiritual match. You could call this a religious dating app, but it's more focused on spirituality, astrology, and dietary/lifestyle choices.
Is Spiritual Singles Free?
The site extends its customers a free membership plan, but it's limited regarding features. Free members can browse profiles, send pre-written messages to interested members, add members to their favorite lists, and offer a few other complimentary perks. But if you want to send unlimited messages and IMs, you need to pay for a premium subscription.
How Long Is the Sign-Up Process?
It'll take around ten minutes to initially sign-up for a new account and develop a free profile as a free member. But the process could take fifteen minutes once you factor in completing the "Match Questions" and upgrading to a premium subscription plan.
How Are Matches Made at Spiritual Singles?
All new members should complete the "Match Questions." They're used as the basis for being picked up in the searches, along with your unique profile information. To find singles who adhere to your beliefs and dating preferences, you must adjust your search terms to capture details like spiritual beliefs, living situations, educational background, appearance, astrological information, and many more.
What Kind of Relationship Can I Find at Spiritual Singles?
The bonds and connections forged here are typically more serious than many other dating apps. You're finding someone compatible with you based on spiritual beliefs and lifestyle choices. We're discussing finding your soulmate, a marriage partner, or some long-lasting commitment.
Is There a Spiritual Singles App?
Currently, Spiritual Singles only comes as a dating website. There's no mobile app, but you can still use the site on your mobile device or smartphone using your web browser and internet connection. This is one of the significant drawbacks of Spiritual Singles. We hope to see them add a mobile app in the future.
Does Spiritual Singles Actually Work?
People like and appreciate this platform for its wide range of matchmaking software that captures a lot of spiritual beliefs and lifestyle types. During our Spiritual Singles review, we discovered the site has a 94% response rate and that there are few fake profiles on the platform. The number of active members is around 75% of the 2.4 million registered profiles.
Is the Spiritual Singles Dating Site Safe?
As far as we can tell, Spiritual Singles takes every measure possible to ensure its members remain safe as they search for love or romance on the site. They make a point of going over the safety features during the initial sign-up process to show they take this matter seriously.
Safety Terms
• We never sell or share your information with anyone.
• We don't give you the option of signing up using your FB credentials, as we value your privacy.
• Should you choose to upgrade, we do not store your credit card info on our servers.
• We have many features in place and a great team behind the scenes to keep our site as safe and secure as possible.
Are Spiritual Singles Easy to Use?
Spiritual Singles is simple to use and navigate. All the menus are laid out clearly, so everything is easy to find. If you want to search for new singles, click on the "Search" bar, and all the search terms appear on the left side of the screen, along with possible profiles in the middle. View your messages under "Messages," find mutual matches under "Mutual Matches," etc. It's relatively self-explanatory. Plus, the sign-up process takes 10-15 minutes or less.
How Much Does a Membership Cost?
There are three membership plans available at Spiritual Singles. These include the one-month plan for $23, the three-month plan for $39, and the six-month plan for $72.