FarmersOnly Review for 2023
Farmers, ranchers, agricultural workers, livestock owners, and cowboys/cowgirls are hard-working folk who work long hours to ensure the country is fed and that the fruits of their labor get to market on time. It's a round-the-clock job. At times, it can feel thankless. There are moments throughout the day you might feel utterly alone in the solitude of the fields, pastures, and out on the range.
Single farmers (or anyone else who works in agriculture) desire true love, romance, and opportunities to go out on dates just as much as the next person. We present to you FarmersOnly, a niche dating app that helps farmers, ranchers, and cowpoke find these kinds of relationships with other like-minded people online!
In this FarmersOnly review, we'll cover the cost of a premium membership plan and all the features you can enjoy. We'll also show you how to begin a new account, develop your personal FarmersOnly profile, and begin browsing for singles who share your interest in down-home living and the wide open spaces! Finally, we'll touch on "free trial" offers which allow you to enjoy a limited number of the membership features.

How will you know if FarmersOnly is the right dating app for your needs? We'll present you with some fast facts to give you an idea of who this app is for, how it creates matches for its members, and how many people are currently enjoying its services.
Fact
Details
Site Name
FarmersOnly.com
Key Info
• Year Founded: 2005
• Best For: Farmers and ranchers who are looking for serious relationships, true love, and romance
• Number of Active Members: 4.5 million
• Visits Per Week: 103,000
• Gender Ratio: 65% men to 35% women
• Matchmaking Process: Matches are made based on personal information and dating preferences

Cost of Membership
FarmersOnly prices start at $10.99
Free Trial
Yes
Sign Up Time
5 minutes
FarmersOnly Rating Process
Check out our overall ratings for the FarmersOnly dating app. We examined five key categories that touch on the most critical aspects of the platform, including membership features, cost, and the volume of active users.
| Category | Score |
| --- | --- |
| Features | 2.5 |
| Ease of Use | 4.5 |
| Match Quality | 3.1 |
| Cost | 3.9 |
| Active User Base | 2.9 |
Honestly, our review of FarmersOnly has shown us that there's a lot to like and a lot to dislike about this dating app. Learning to use FarmersOnly is really simple, and they do offer a form of swipe-style dating, a modern feature that does offset the dated look of the platform to some degree.
For being a niche dating app, there certainly are a lot of good, eligible singles using FarmersOnly. Ultimately, you might have better results with a mainstream dating app because many using FarmersOnly live in rural areas, and they might be hard to connect with or visit.
FarmersOnly.com Pros and Cons
Pros and Cons
Pros

Niche dating app for finding true love and romance with farmers or ranchers
4.5 million members from the US and Canada
103,000 members active weekly and 100,000 new visitors each month
Create a profile, adjust search settings, and view FarmersOnly members for free
FarmPhone is a private phone line for premium members to call and text on
Discover feature allows for modern swipe-style dating
5-minute sign-up process and intuitively designed for excellent ease of use

Cons

Uninteresting and limited features for paying members
Many members live in rural areas which makes real-life dating difficult
Niche dating app with a lot fewer members than mainstream apps
Far more men use the app than women (65% men to 35% women)
There's currently no app available for iOS users
Customer support isn't the most responsive and can be vastly improved
A limited free trial account doesn't allow for any messaging
You start with free user status whenever you sign up for an account at FarmersOnly. It costs nothing to register an account, create a personal profile, adjust your search preferences, and see what kind of singles are using FarmersOnly via the Discover function. This is what's known as the FarmersOnly "free trial." At any point, you can upgrade to a premium membership plan.
The "free trial" at FarmersOnly is not technically a free trial because it does bar its users from several premium membership features, the biggest one being unlimited messaging capabilities with other members. The free trial will give you enough of a taste of FarmersOnly so you can determine if this is the right dating app for your needs. You can figure out how to navigate the user interface and see what kind of singles are using the platform.
Three premium membership plans are available to customers at FarmersOnly, and each comes with the same features and benefits. The price difference is based on the length of the membership plan.
The price per month of the premium membership goes down as the length of the plan increases, which means some savings that customers can capitalize on. You might pay more in total for extended membership plans, but you can take advantage of some monthly savings along the way. Who wants to constantly renew a 1-month membership plan over and over again and pay full price?
There are no payment plans for premium memberships. Customers need to pay the entire membership cost at one time and in one shot before they can even begin using FarmersOnly.
Each premium membership plan offered at FarmersOnly is set to automatically renew once it has reached the end of its term. If you purchase a FarmersOnly premium membership, it will continue to automatically renew at the end of each cycle unless you contact customer service to cancel or set the auto-renewal feature to "off" in your account settings.
Free Features vs. Paid Features
We covered what free trial users can do at FarmersOnly without paying, but what can paying members enjoy and experience? Check out our comparison of free and paid features below.
If you're already interested in using FarmersOnly, you'll definitely want to consider a premium membership. Becoming a member is much more rewarding, primarily because you can send and receive messages from other members.
| Free Features | Paid Features |
| --- | --- |
| Register an account at FarmersOnly | Unlimited messaging with other singles |
| Create, develop, and edit your personal profile | See other members' statuses and their last visit date to FarmersOnly |
| Set and adjust your search criteria | Post unlimited photos |
| View other members' profiles and pictures | Find out which members have liked your profile or pictures |
| See who's currently online at FarmersOnly | FarmPhone allows members to speak with other singles via a private phone line |
| Use the Discovery feature to browse through a catalog of singles | Block members |
| Add singles to your Favorites List | See which members have sent you flirts |
| Send "flirts" | Any free trial features and capabilities |
The customer support options we found at FarmersOnly were par for the course compared to other niche dating apps. We have yet to find any methods for reaching an actual person at customer service. Instead, this has been replaced with an FAQ page and a generic message form. As a whole, customer service and support are rather lackluster based on what we have seen and firsthand users' experiences.
To access the customer service and support center, scroll down on the main menu on the left-hand side of the screen to "frequently asked questions." Once you click there, you'll be taken to the comprehensive FAQ guide, broken down by common subjects.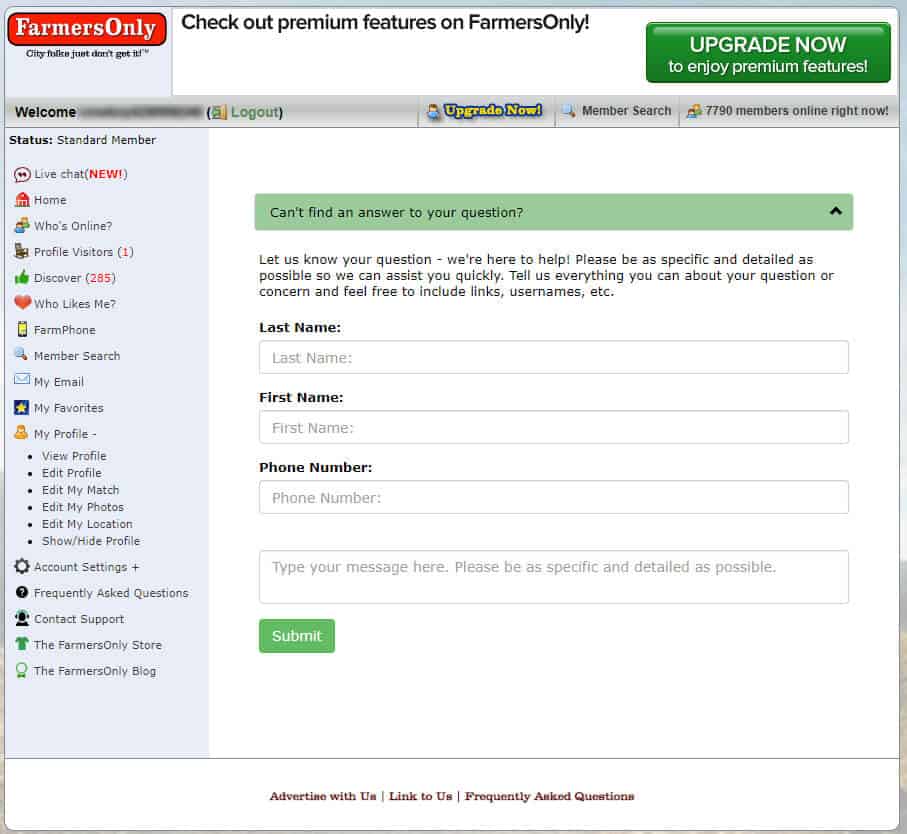 One option down from "frequently asked questions" is "contact support." Click here, and you'll be presented with a bunch of options:
When you click on either "suggestions" or "can't find an answer to your question," you'll be taken to the generic contact form you see in the image above. Include your name, your phone number, and your message. Customer service is usually good about responding to inquiries within 24 hours or less.
Signing Up and Using the FarmersOnly App
When we created a free trial account at FarmersOnly.com, we were shocked by how easy it was to set up the account, create our personal profile, and then navigate the app. This is the quickest sign-up process we have ever encountered. It didn't take much more than five minutes to complete! And we were really impressed by FarmersOnly's intuitive design. It allows you to get around the platform with hardly any trouble at all.
Here's a breakdown of the sign-up process and some tips on navigating the app if you happen to be a first-timer.
What People Are Saying About FarmersOnly
What do the customers have to say about FarmersOnly.com? We did a little research consulting our faithful stand-bys, SiteJabber and Trustpilot. These are comments and feedback from those who have used FarmersOnly for themselves.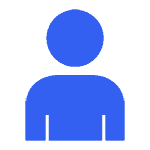 Ernest Tunnel - Trustpilot Review
September 14, 2022
"FarmersOnly is a phony site that makes money on auto-renewing people's profiles and unauthorized charges. Anyway, I don't need it anymore, I'm married now. I met my wife on Seek4Her.com- my wife is a girl twice younger than me with beautiful body and amiable personality. At first I had my doubts because I could not imagine her live on a farm. But she also grew up in the country and she is easily getting used to it again. She seems happy with me and as for me, I am in seventh heaven."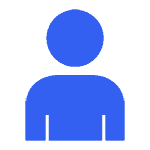 Kathryn G. - SiteJabber Review
March 16, 2022
"I subscribed to farmersonly.com back in 2020. I did not find very many active profiles in my area. I canceled my membership. But, somehow in July of 2021 they decided to restart my membership without my knowledge. After several months, when my account was overdrawn I discovered what they had done. I contacted my bank and they reversed the charges. However, farmers only.com claimed I restarted my account when I signed in to notify them that I had canceled in 2020. Now I am stuck paying for a membership I never restarted. I would caution anyone that this website is only after your money. Buyer Beware!"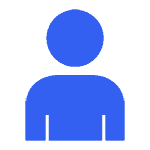 Christopher Manchin - Trustpilot Review
June 22, 2022
"I was only contacted by fake profiles. They look to good to be true. They write in a strange manner, no like a genuine woman would write. They have nothing to do with farming."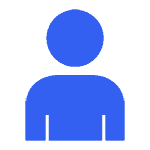 Connie E. - SiteJabber Review
August 27, 2017
"Well, I saw an add on the television about this new dating site which I have never heard about. I decided to go on there and check it out and come to find out they already had my email address and they said that I already had an account. That is not true! I couldn't obtain a password. They knew my age also. And I tried the site, only to be bombarded with emails. And I can't respond, to anyone, unless I pay. Immediately after I joined Farmers Only, I am getting an email from Zoosk from somebody I have no idea who it is saying that they could not share pictures with me. They said I asked for them. They wanted me to go to another site. I have not been on Zoosk for a year or more. I deleted account. So I am thinking these sites are hacked. BEWARE!"
If you've read our FarmersOnly review and come to the conclusion that there are greener pastures out there, we are happy to guide you in the direction of some great alternative farmer dating apps that serve a similar purpose.
Still not sure if FamersOnly is the right dating app for you? Check out some of the most commonly asked questions we see from real people below and our answers to them.