From factory robots to Wi-Fi-enabled light bulbs, AI (artificial intelligence) has crept into nearly every facet of modern life. With its recent foray into online dating, it has the potential to revolutionize the way we use dating apps–for better (hopefully) or for worse.
One such revolutionary AI dating app is Teaser AI, which offers daters a fresh approach to meeting potential compatible partners.
What is Teaser AI?
From the minds of Dispo, the popular photo-sharing app known for its "disposable camera" appeal, comes Teaser AI, the next big "thing" in online dating. The groundbreaking feature of this software is that it allows users to have a conversation with a digital avatar of their potential partners before choosing if they want to swipe right or left on them.
The goal here isn't to completely dispense with actual human contact; rather, it's to break the ice and get people talking to one other in a real way as quickly as possible.
Daniel Liss, the CEO of Teaser, says the dating app is not meant to recreate the movie Her, in which a recently divorced man develops romantic feelings for an artificial intelligence assistant similar to Amazon's Alexa.
"It's not AI replacing people; it's AI getting you faster to that icebreaker into the conversation that says, 'Let's meet up and have a drink or go for a walk,'" Liss says.
This is where Teaser AI comes in handy; it can be used to start chats with someone you would not otherwise have anything in common, thereby improving your flirting talents. Ultimately, it's down to you to use your personality and charm to win over a potential partner.
He avoided revealing the main model of language Teaser AI dating app is currently using because it is still in flux.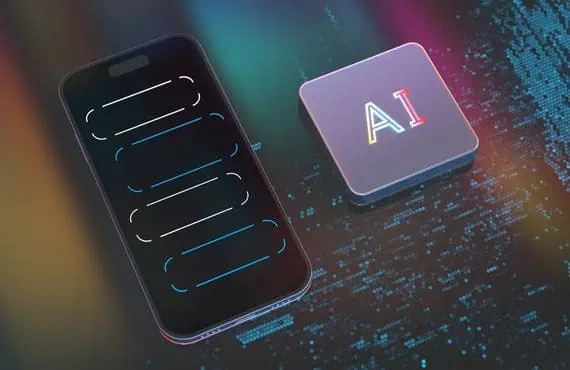 Teaser AI's Process
Teaser AI's techniques utilized by artificial intelligence are easy to grasp and use–you'll be asked to describe your personality type (introvert or extrovert) when you sign up for an account. It also wants to know if you are aggressive or chill, and then the algorithm gets to work.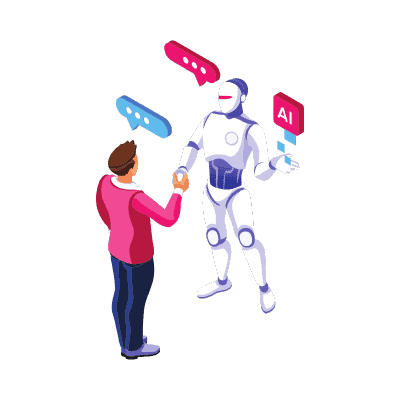 It takes all of this data into account, together with your preferred method of communication within the app, and learns to act like you.
There is a disclaimer in the app that the AI "might say some crazy sh*t," and this is 100% accurate as you kick off an AI-enabled dating–after all, it's not you, it's AI, and it's trying to be you–this can lead to some awkward messages.
Additionally, in order to keep you from becoming too dependent on the AI doing your dating for you and to minimize the stress on their servers, Teaser AI limits you to only five conversations per day. Due to its focus on user security and respect, the AI software does not respond to sexually provocative or suggestive messages, which is sure to be appreciated by users of the dating app.
Be Gone, Ghosting
Teaser AI's developers want it to be a lot more than an AI dating app, despite its given name–its objective is to end "ghosting," a usual occurrence in online dating that has become an ongoing issue.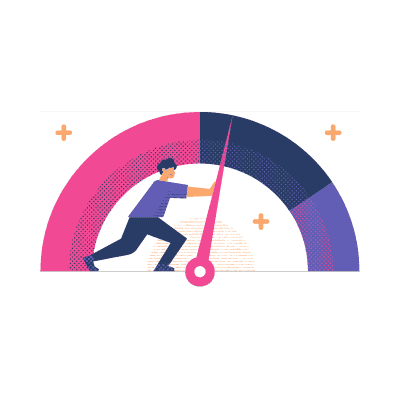 By limiting users to a maximum of 16 "picks" at all times, the dating app encourages meaningful interactions between users and their potential matches.
In addition, everyone is given a "ghost" score that reflects how likely they are to disappear without explanation during chats–it's like a scarlet letter of shame. It will def discourage ghosting, in our opinion!
Teaser AI also pledges to fend off catfishing and trolls by verifying the legitimacy of every user's profile.
Takeaways
A team of six people created teaser AI and continues to be successful due to its freemium business strategy–it offers a premium membership option that offers additional perks, including double the picks, unrestricted likes, and an auto-match tool powered by AI that is currently in beta testing.
While some people would find it unsettling to imagine an AI imitation of themselves picking their possible dates, others find this concept to be an exciting new take on online dating.
All relationships are built on the attraction and connection between two people–although teaser AI might speed up the process of making first contacts, it is ultimately up to the users to put in the time and effort necessary to create partnerships that last.
The popularity of Teaser AI, along with other comparable AI dating apps, could signal the beginning of a new age of online dating in which AI will play a major part in establishing romantic relationships and epic love stories–who knows, in 70 years, you could be regaling your grandchildren with tales of you meeting because of an AI dating app.